Trends Currently On My Radar
See what trends are on my radar for November: cardigan, plaid scarf, studded flats, striped dress, leopard flats, leopard jacquard coat and more.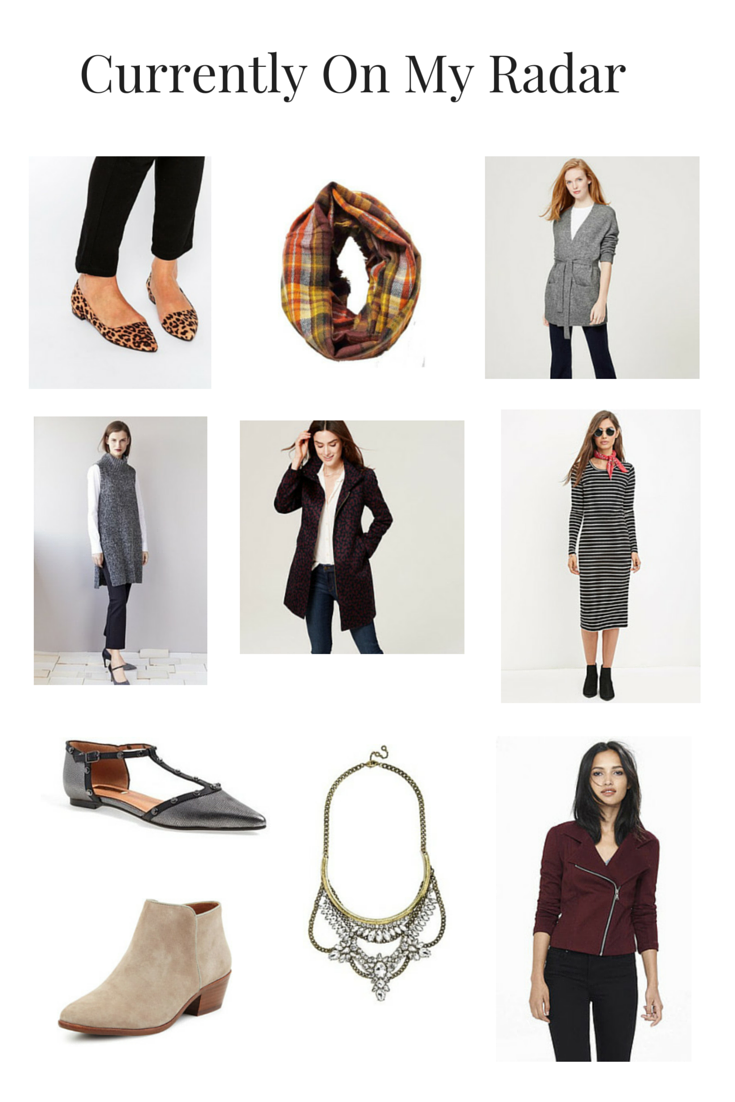 With a new month comes a new month for shopping!  The weather has turned cooler, but where I live it's just a crispness in the air, perfect Fall weather.  I'm craving a pair of light tan flat heeled booties.  I love Sam Edelman shoes, so these putty suede ankle booties are at the top of my shopping list.  This Loft tie waist cardigan is a different look for a cardigan and looks cozy yet stylish.  I've got a pair of leopard heels and leopard loafers, but I would love to have these ASOS pointy toe leopard flats.  Have you seen this Loft jacquard leopard coat?   It's a subtle leopard print pattern that adds just enough interest to this coat.
SHOP THE POST:
You may also like: