How I Branded My Own Blog
A brief tutorial on how I branded my own blog using a free online graphics program, Pinterest and a blog template.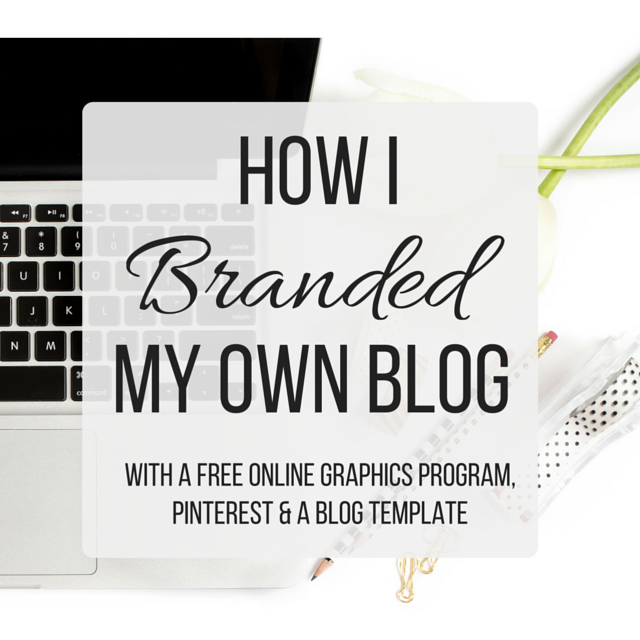 I recently converted my blog, ClassyYetTrendy.com, from the Blogger platform to WordPress.  In doing so, I thought it was time to also change the style of my blog.
What is Branding?
According to entrepreneur.com, Branding is "The marketing practice of creating a name, symbol or design that identifies and differentiates a product from other products ."
For my Branding, I included:
1.  logo
2.  tagline
3.  colors
4.  fonts|
5.  elements (buttons & graphics)
Branding is important because it gives your blog a certain look and style that's unique.  Sticking with your branding when you design your site keeps your blog organized and is easy to read.  When creating your graphics, logo and setting your font and hyperlink colors, stay within the same color palette.  Also, white space is preferred.  You don't want your blog to look cluttered.  All these factors will make your blog look polished and will be easy to read.
Branding and designing my blog took some time, about 2 weeks, but what took up most of my time was deciding how to design my blog and what colors I wanted.  There were certain items I wanted my blog to have: 2 menus (above and below the header logo), a new logo, a featured area for my most recent blog post and show my posts in a summarized gallery style.
Here's how I did it:
Pinterest Inspiration
To start off, I used Pinterest to decide on the colors of my new brand.  First, I searched for "mood board".  A mood board is collage of pictures and color squares that have certain colors in common.  Find one that you love, go with those colors.  If you want to save the exact colors either go to the website of the Pin to see if they have the HTML color code (that has the # symbol followed by 6 letters and/or numbers, example #000000).  If the site doesn't have the HTML color code, pull up a HTML Color Picker site (like HTML-Color-Codes.info to choose color(s) for your blog.
After I decided on my colors, I searched for "brand inspiration board".  A brand inspiration board is created by graphic designers that show logos, photos, patterns and fonts of a website, all in one collage.   This is where I was inspired for my whole look of my blog.  I have a Pinterest board for Branding & Color Palettes that show several Pins that inspired my new blog style.
Create With Canva
The two most popular free online graphic editors are PicMonkey and Canva.  Both are great free editors.  I've used both editors and I prefer Canva.
Create a Mood Board
What is a Mood Board?  It's a collage of photos and/or color swatches that all have the same color palette in common.   I found all my photos on Pinterest.  Here's the mood board I created  on Canva that inspired my color palette for my Classy Yet Trendy's new look: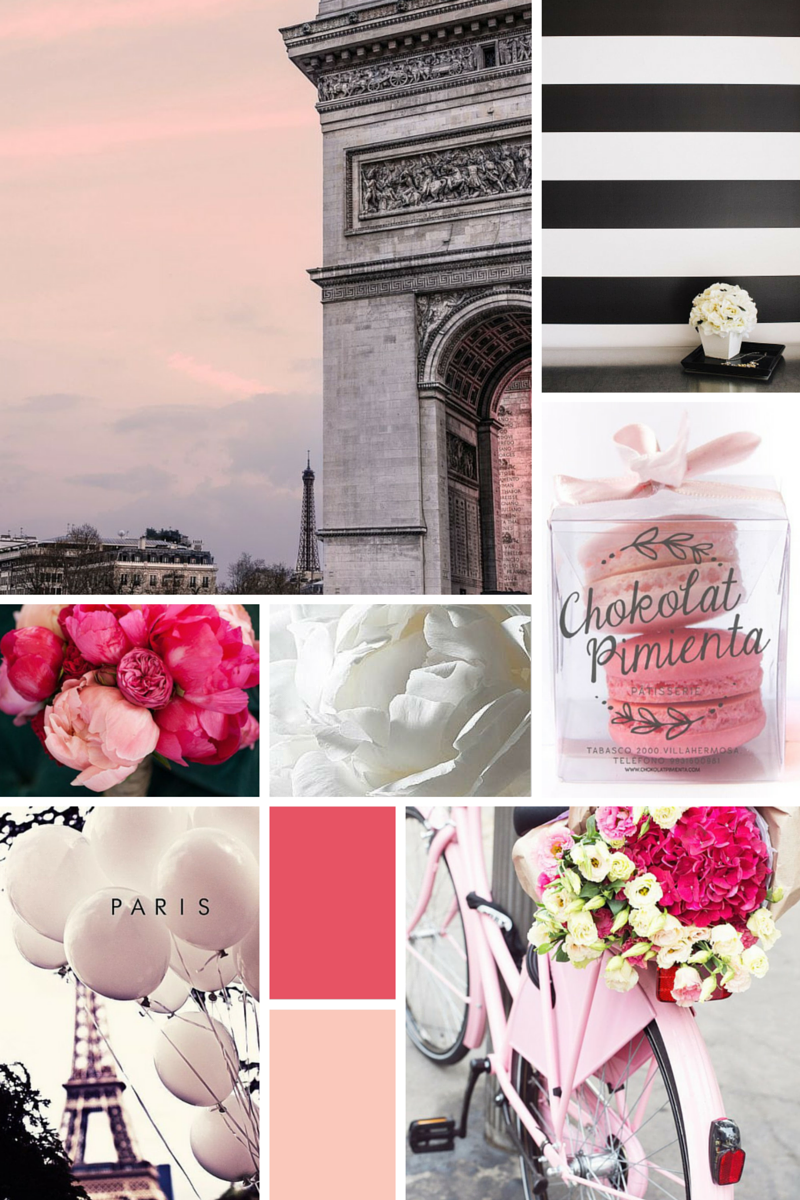 Once you've created your graphic, click the "Download" button and save it to your computer.  You can also save the graphic to your profile on Canva so you can go back and edit it later.
I also created my header logo with Canva.  This was super easy!   The great part about Canva that I love is the preset templates.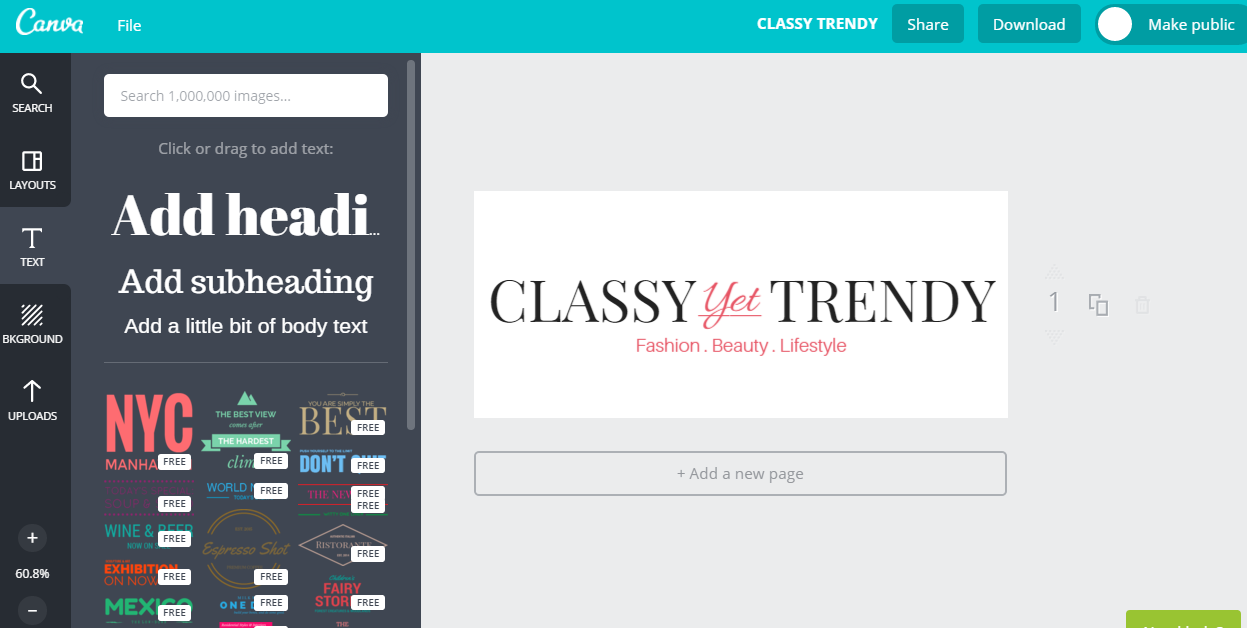 I also created the image at the top of this post with Canva.  I used a styled photo and added a transparent box and typed the title and subtitle over it.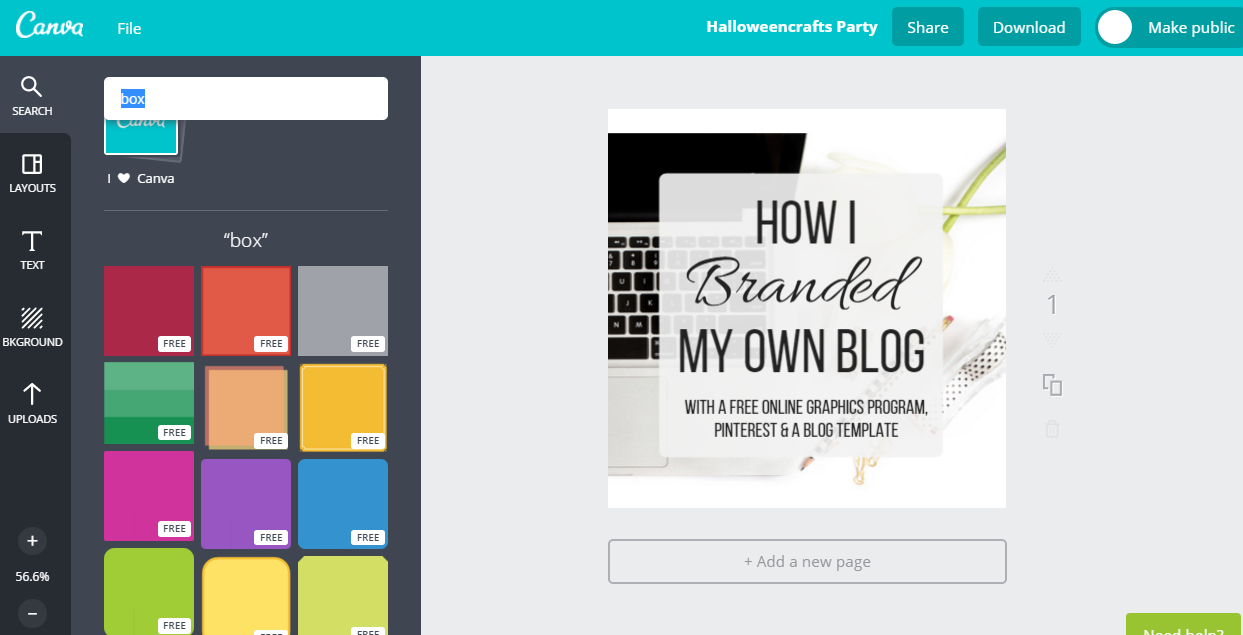 Create Your Blog With a Premade Template
I searched for several hours to find a premade blog theme that would best fit my blog.  Since Classy Yet Trendy is a more in-depth fashion blog, I need the capability to have two menus and organize posts by category.  I found the perfect theme that is totally customizable, the "Lucy & Lane" theme by AngieMakes.com.  I am so impressed with what I can do with it: change colors in all areas, change the structure, the ability to have a shop, have 1 or 2 menus, the possibilities are endless.  The price is low too!  Take a look around at my blog, Classy Yet Trendy and see how I customized this theme!  Here's what the demo theme looks like: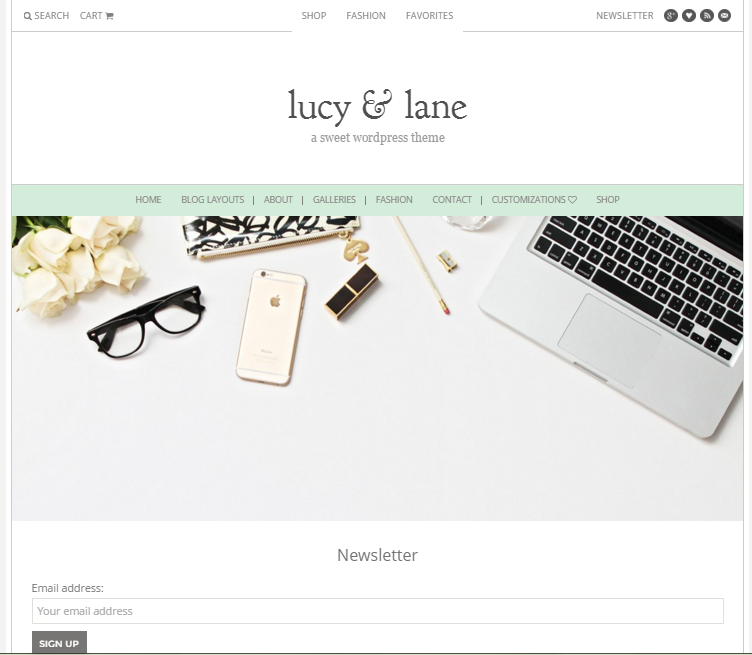 If you are looking to start your own blog, see how I started my blog, Classy Yet Trendy here on WordPress with How To Start a Blog In 3 Easy Steps.