4 Ways To Wear White Jeans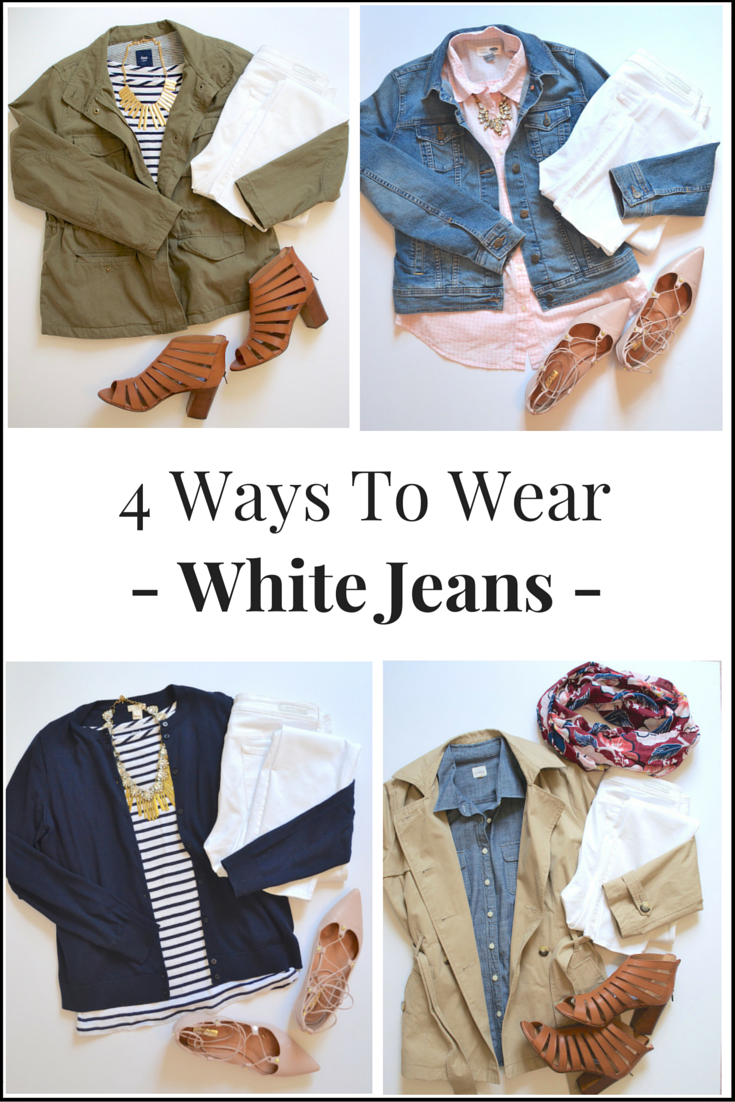 Do you own a pair of white jeans?  Did you know you can wear white jeans all year?  There has always been a saying that, "you shouldn't wear white after Labor Day."  Well, it seems that saying doesn't apply anymore, at least for white jeans.  White jeans look great all year.  They look great with jackets, vests, blazers, cardigans and even worn alone with tops and button-up shirts.
I recently purchased these Articles of Society white jeans from Nordstrom to replace my pair in my wardrobe.  My pair of white jeans was worn and just didn't fit right anymore, so I knew I needed a new pair.  These Articles of Society white jeans fit great.  They have just enough stretch so they are comfortable all day.
Check out the E-Book for 80+ Outfit Ideas!
Here are 4 ways to wear white jeans: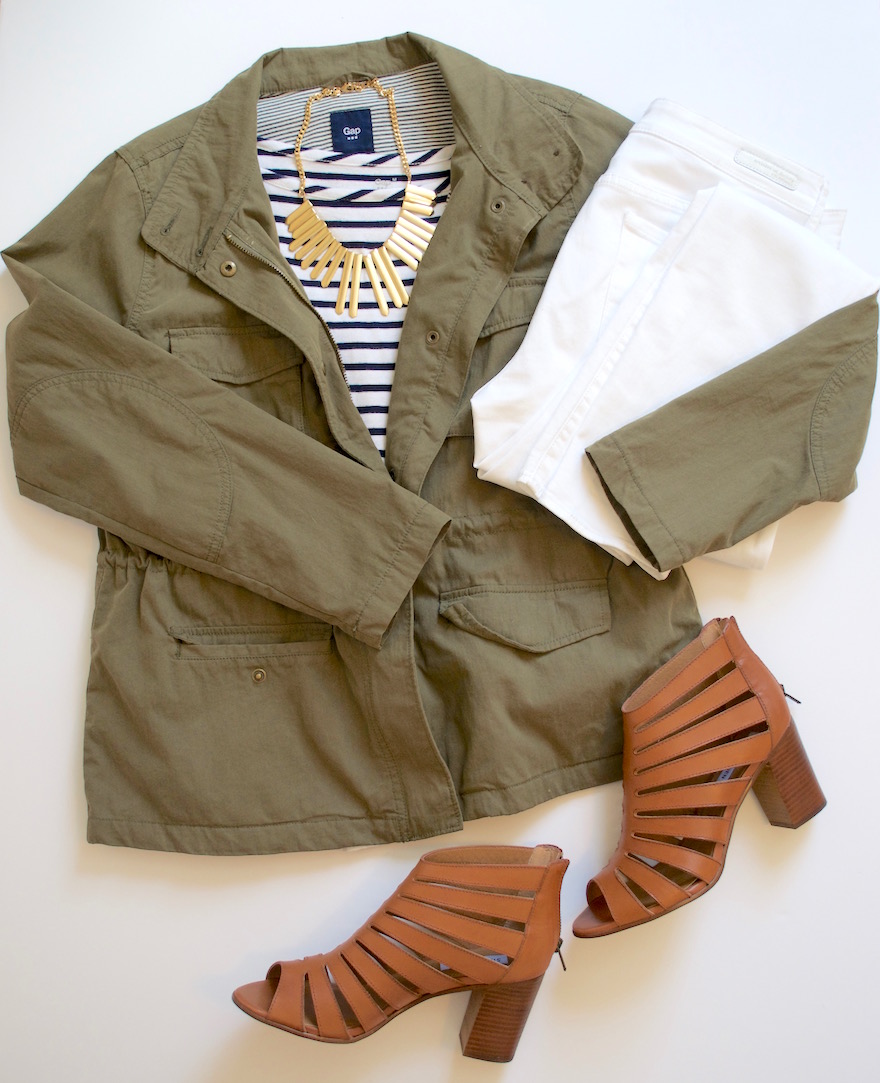 Outfit Details:
navy striped top
olive utility jacket
Purple Peridot gold tassel necklace
white jeans
cognac open-toe booties
additional accessories: Rebecca Minkoff tassel handbag, gold renegade bracelet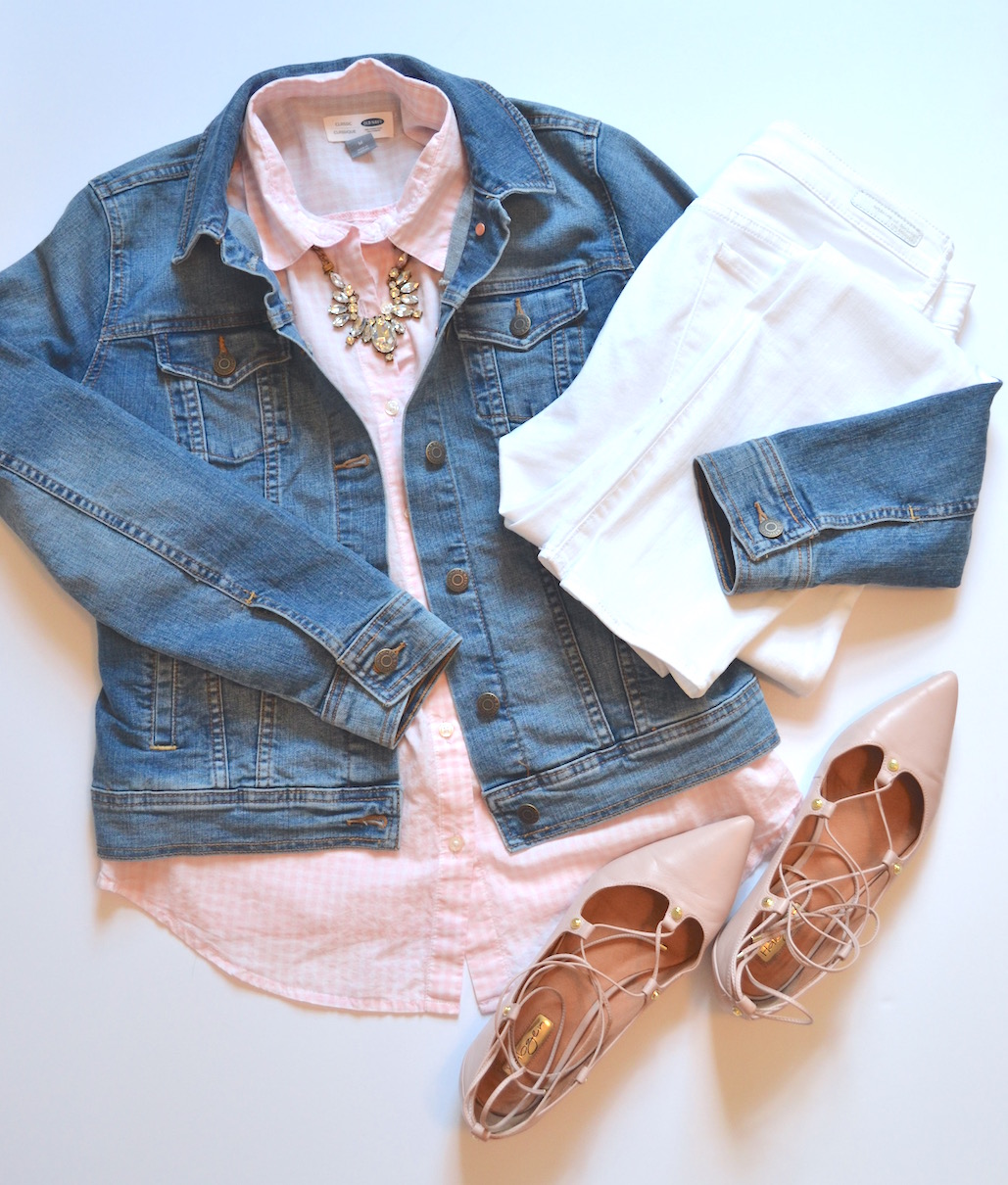 Outfit Details:
pink gingham shirt (similar)
denim jacket
crystal necklace (similar)
white jeans
blush lace-up flats
More lace-up flats
additional accessories: pink handbag, cuff bracelet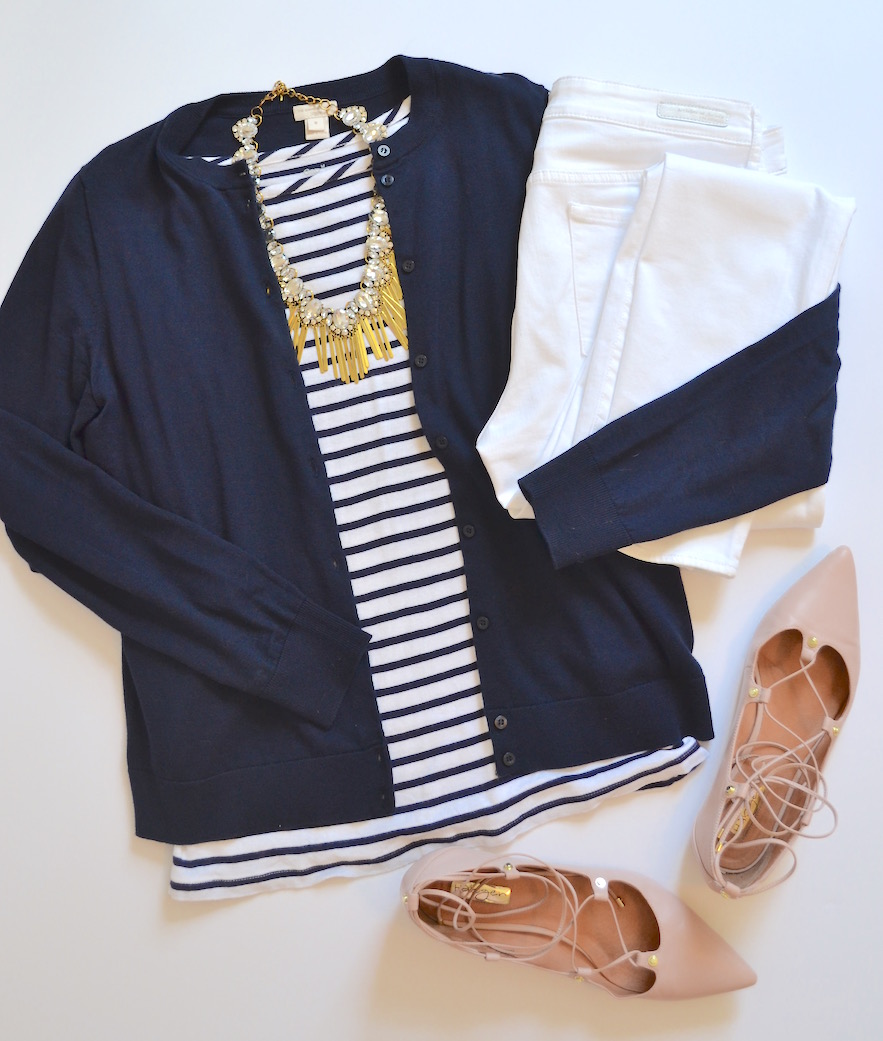 Outfit Details:
navy striped top
navy cardigan
crystal fringe necklace
white jeans
blush lace-up flats
additional accessories: nude handbag, gold bangle bracelet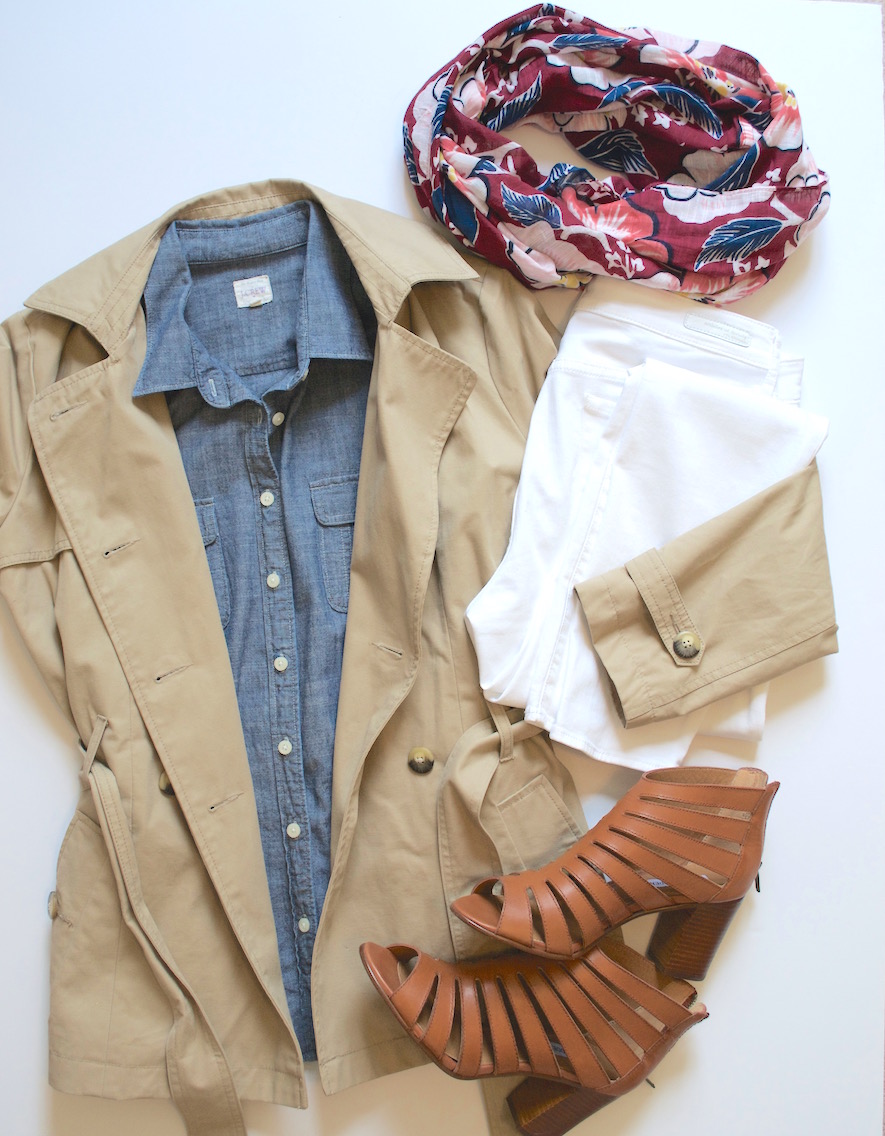 Outfit Details:
chambray shirt
floral scarf
trench coat
white jeans
cognac open-toe booties
More trench coats Here
additional accessories: cognac tassel handbag, ear jacket earrings