How To Wear A Cardigan 5 Ways
See how to wear 5 styles of cardigans!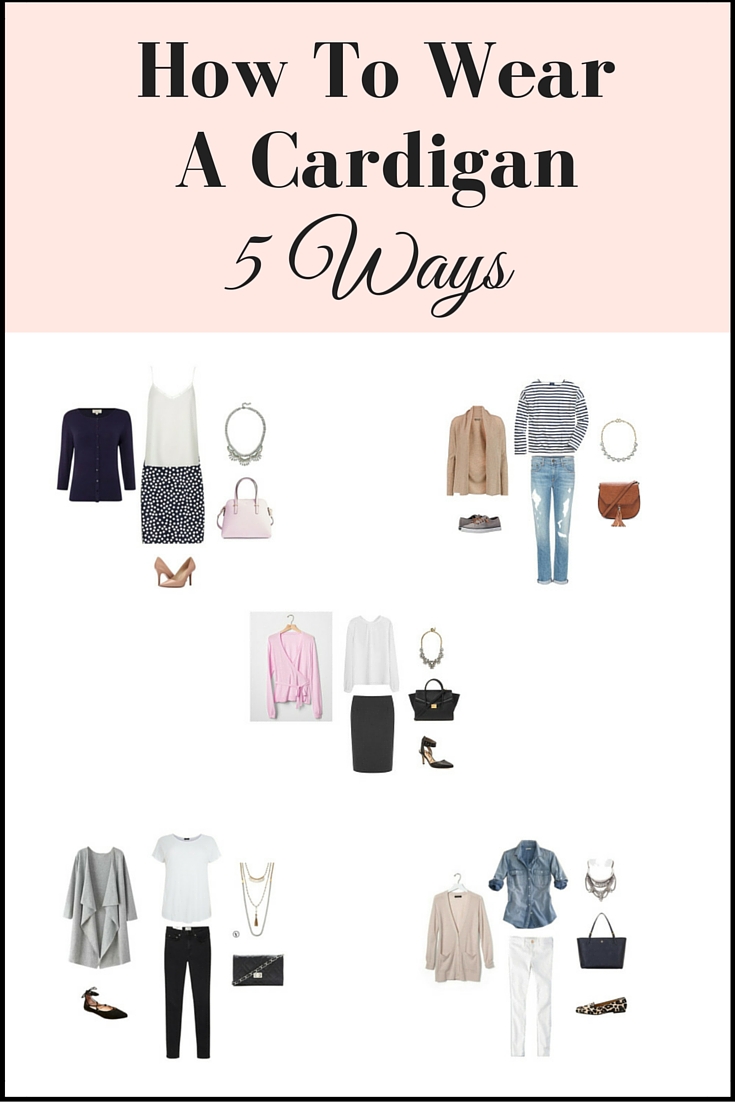 Do you like to wear cardigans?  Cardigans are great layering pieces and are probably one of the most versatile pieces of clothing.  They can be worn in the day, with jeans and a shirt, and out at night, with a dress and heels.  They help an outfit to look polished and complete.  A few popular cardigans are the boyfriend, classic fitted, open, waterfall and wrap.  If you're on Instagram, chances are you'll see a few cardigans in outfit selfies.
I received a request to show how to wear different styles of cardigans, with outfit ideas.  If anyone would like to request a few pieces to be styled in an outfit idea, just let me know!  I've come up with a few outfit ideas that includes different styles of cardigans.  These are some of my favorite ways to wear cardigans!  I've included shopping sources on where to find all the pieces in this post.  Just click on the links or images below the outfits to find out where the you can get all these clothes and accessories.
Here's a couple of tips on wearing a cardigan: 1.  If you have a loose fitting cardigan, like a boyfriend or waterfall, wear a fitted skirt or skinny jeans.  If you have a fitted cardigan, like the wrap or classic fitted, they look good with a loose fit skirt or jeans.
Boyfriend Cardigan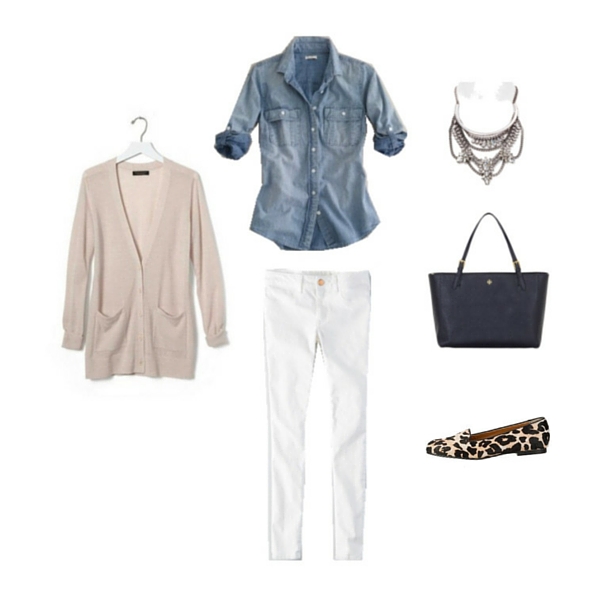 Outfit Details:
chambray shirt
white jeans
boyfriend cardigan
necklace
tote bag
leopard flats
Classic Fitted Cardigan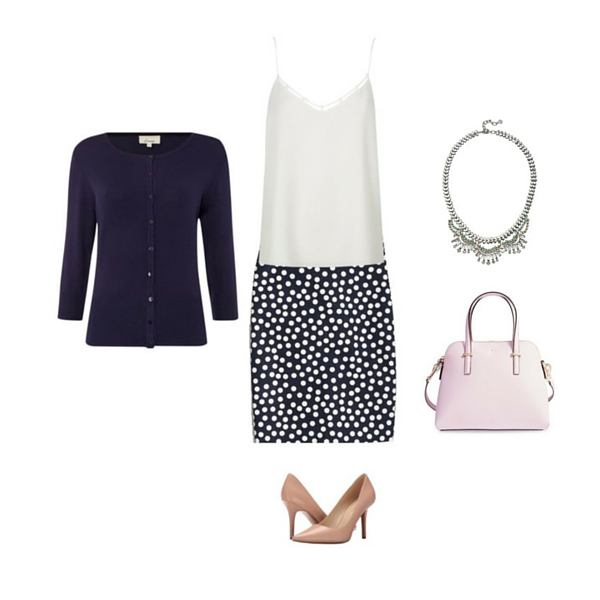 Outfit Details:
navy classic fitted cardigan
white cami
navy/white dot skirt
necklace
pink bag
nude heels
Open Cardigan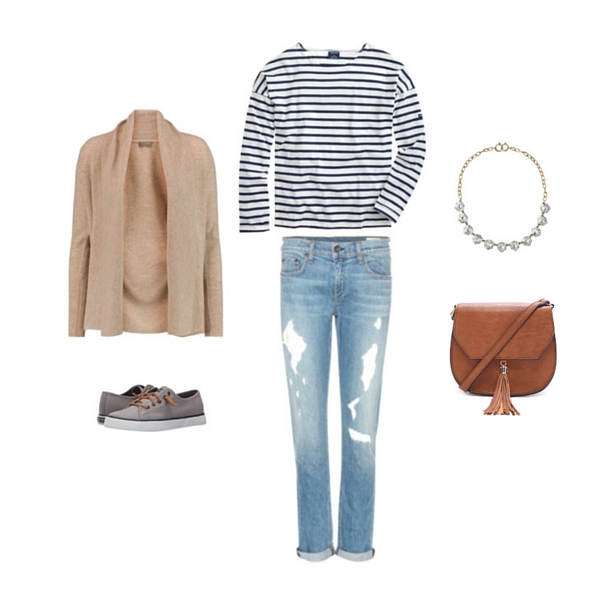 Outfit Details:
navy striped top
boyfriend jeans
taupe open cardigan
necklace
tassel crossbody
sneakers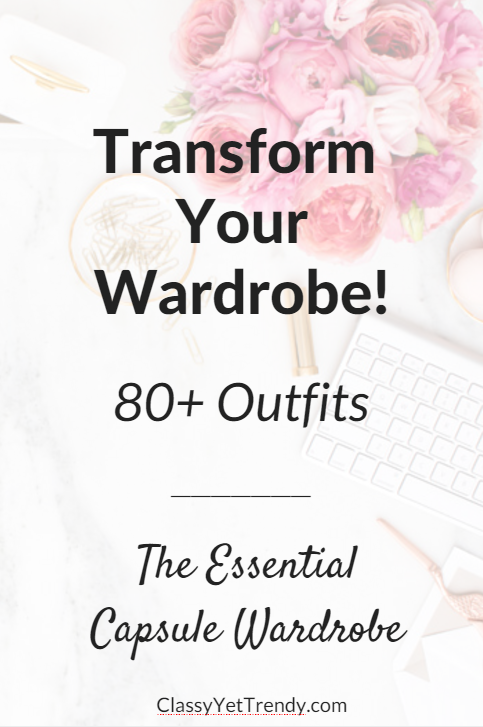 Waterfall Cardigan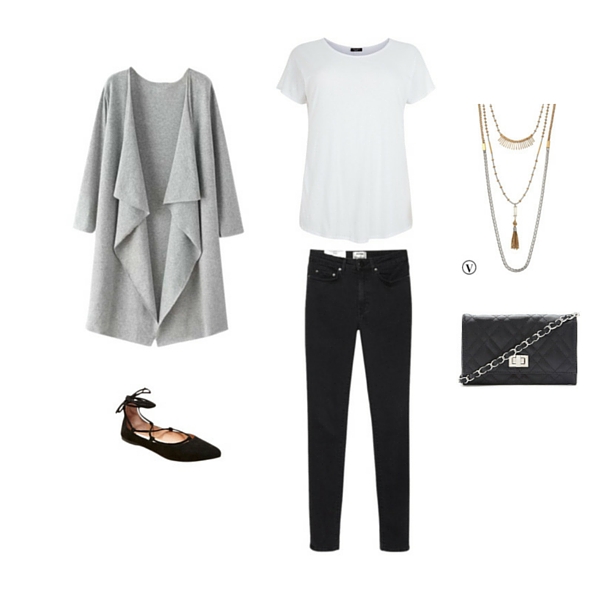 Outfit Details:
white tee
gray waterfall cardigan
black jeans
necklace
black bag
black lace-up flats
Wrap Cardigan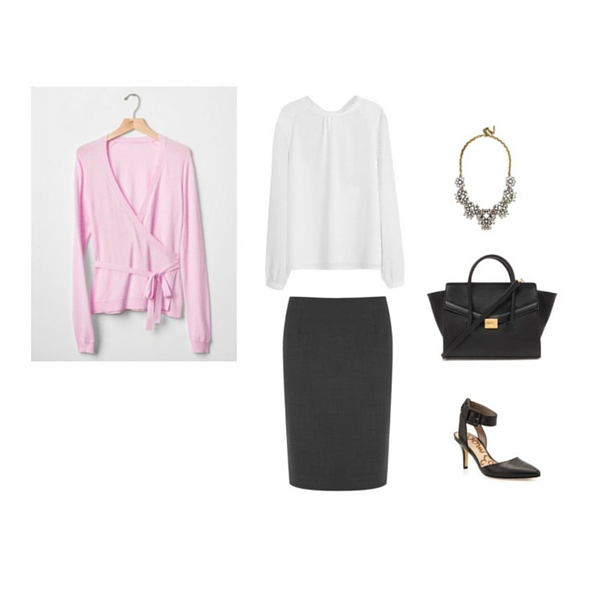 Outfit Details:
white top
pink wrap cardigan
gray pencil skirt
necklace
black bag
black sandal heels