Instagram Lately (Trendy Wednesday Link-up #64)
This past weekend I had good intentions of taking outfit photos which included a jewelry collaboration.  But, those of you who have children know that when they get sick, a parent's job is to take care of them.   My daughter being sick with a bad sinus infection, a trip to the doctor, plus working a full-time job has prevented me from taking photos.  Next week, things should be back to normal and I'll reveal the jewelry collaboration!  I know you're going to love it!
A Workwear Capsule Wardrobe e-Book (Spring Season) is in the works!
I've had a few requests for a Workwear Capsule Wardrobe.  What a great idea!  Thank you to those of you who suggested that idea!  I've been working on it and am almost finished.  The color palette is mainly black, white, gray and peach.  I'm SUPER excited about this e-Book.  I can't wait for you all to see a few of the outfits.
So, it's time for a "Instagram Lately" post.  And, I've included shopping sources…
Outfit #1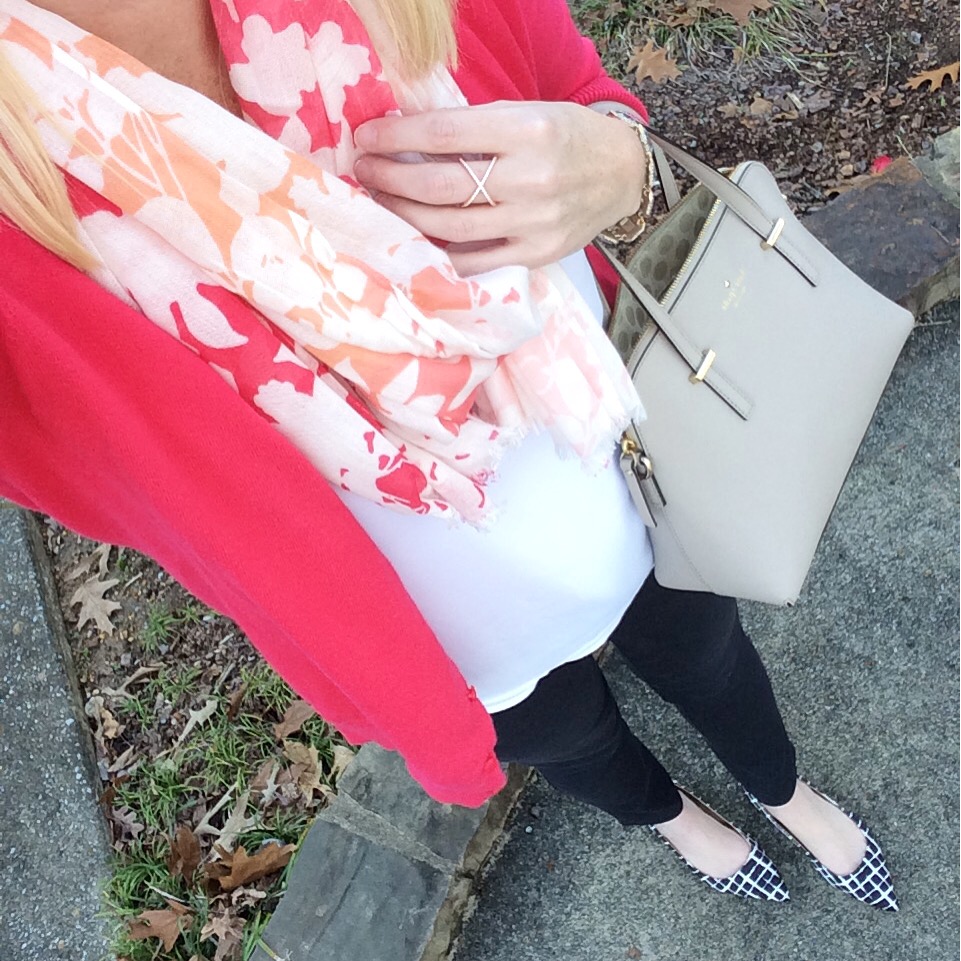 Outfit Details:
barcelona cami
pink cardigan
scarf (similar)
crystal bracelet (similar)
x-ring c/o Jeulia
black pixie pants
Kate Spade Maise bag
patterned flats (similar)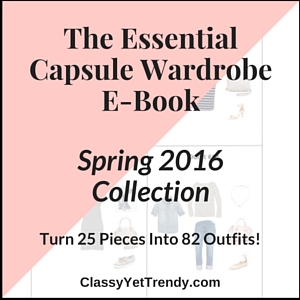 Outfit #2

Outfit Details:
striped top
utility vest
crystal necklace
gold bow ring
black bag (similar)
black jeans
leopard flats
Outfit #3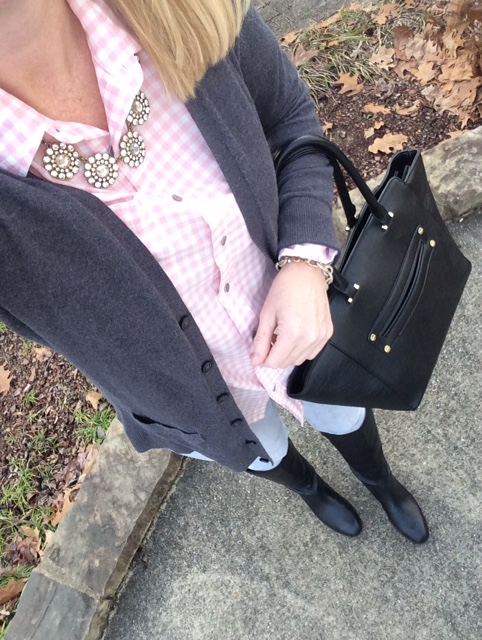 Outfit Details:
pink gingham shirt (similar)
gray boyfriend cardigan (similar)
crystal necklace
pave link bracelet
black bag (similar)
gray jeans
black boots
Outfit #4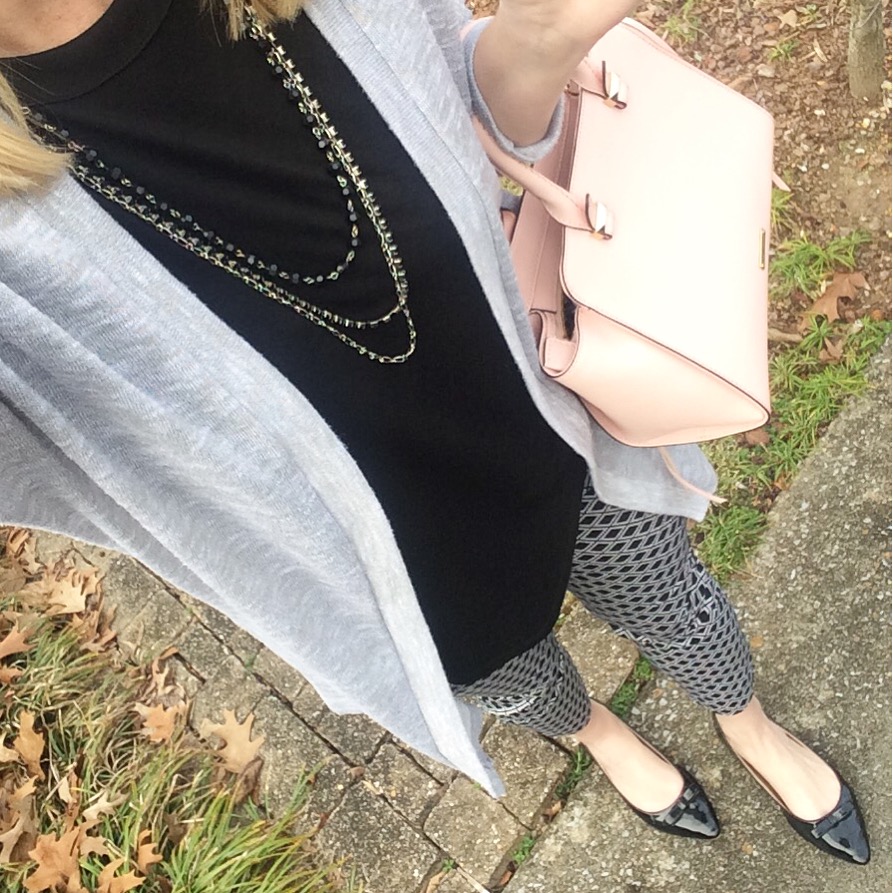 Outfit Details:
black tank
long gray cardigan (similar)
necklace (similar)
Rebecca Minkoff bag
patterned pixie pants (similar)
black bow flats (similar)
Outfit #5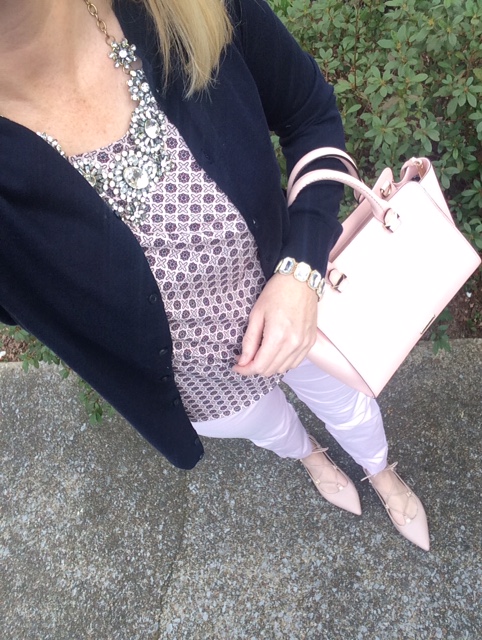 Outfit Details:
patterned sleeveless top (similar)
navy cardigan
pink pixie pants
crystal necklace (similar)
crystal bracelet (similar)
Rebecca Minkoff bag (similar)
lace-up flats in "Blush"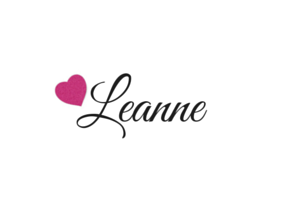 The two featured bloggers from the last linkup are:


1.  Please follow your Host 
2. Link up to 5 posts: 
it can be about fashion, style, beauty or lifestyle

(linkup to your blog post and not your main page)
3. Please include a link back to this post or place my linkup button in your post.
4.  Now, add your post(s) below!  I hope you enjoy the linkup and enjoy meeting other bloggers!
Each week I feature 2 bloggers from the previous link,
so link-up your blog posts for your chance to be featured!