The Capsule Wardrobe Collective Facebook Group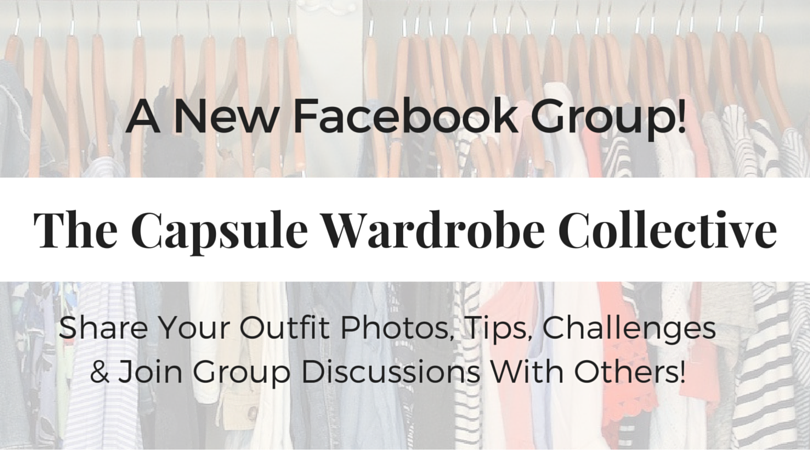 I have Exciting News!  I have started a Facebook group dedicated to Capsule Wardrobes!  After a few requests from readers, I decided to start this fun & exciting group.  If you're on Facebook and are a member of a group, you'll know it's fun to participate.  You get to communicate with others who share the same interests.
The Facebook group is called "The Capsule Wardrobe Collective".  You can post your outfit photos, share tips and tricks, discuss challenges and more with other capsule wardrobe owners!  I'll be sharing my outfit photos and talking more about my capsule wardrobes too.
Are you interested in joining the group?
Let's Have Fun In The Group!