Fall Essentials at Shopbop's Sale
Shopbop is having a major sale!  I've found several clothes, shoes and accessories that are perfect fall essentials.  How about wearing this striped dress with these nude lace-up pumps and crossbody bag?  You could also wear this olive ruffle top with these skinny jeans, tassel bag and open toe booties.
If you are needing a few items for fall, hurry, because these are sure to sell out fast!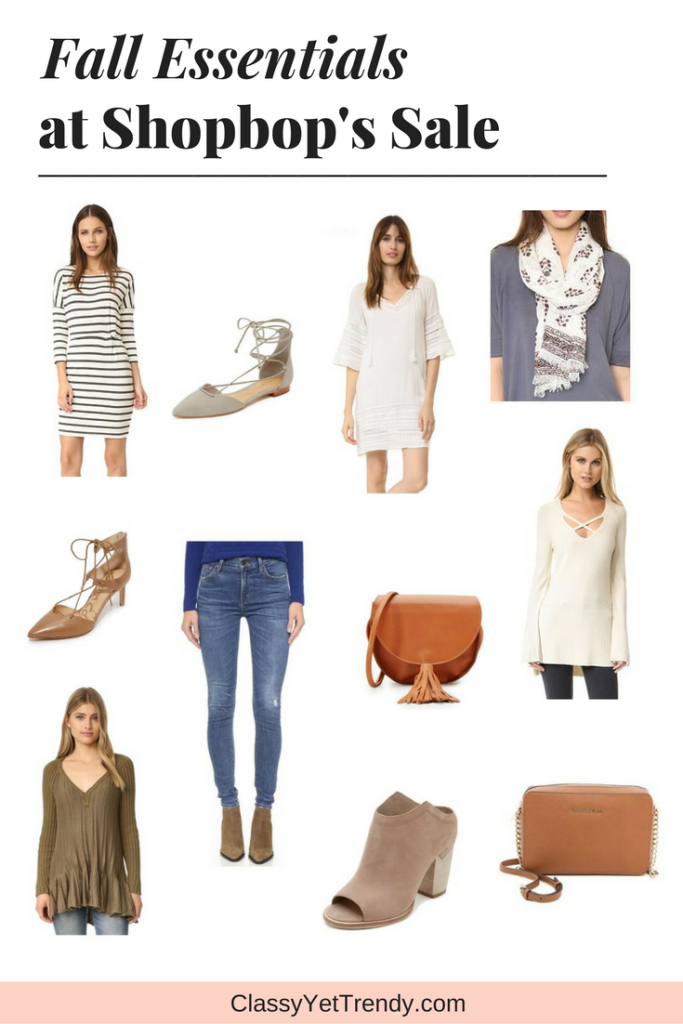 criss-cross sweater
striped dress
tassel saddle bag
olive ruffle top
lace-up pumps
open toe booties
lace up flats
ivory lace dress
skinny jeans
crossbody bag
statement collar necklace
batik print scarf