How To Wear a Chambray Shirt 5 Ways (Fall Season)
Do you own a chambray shirt?  Chambray shirts are one of the most versatile tops because of their color and style.  Being that they look like denim, they are often considered a neutral piece, because they go with so many other pieces in your closet.  The most common style of chambray is a long sleeve button-up shirt with a fold-down collar.  There are other styles of chambray shirts, like sleeveless shirts, short sleeves, collarless, ruffle collar, you name it.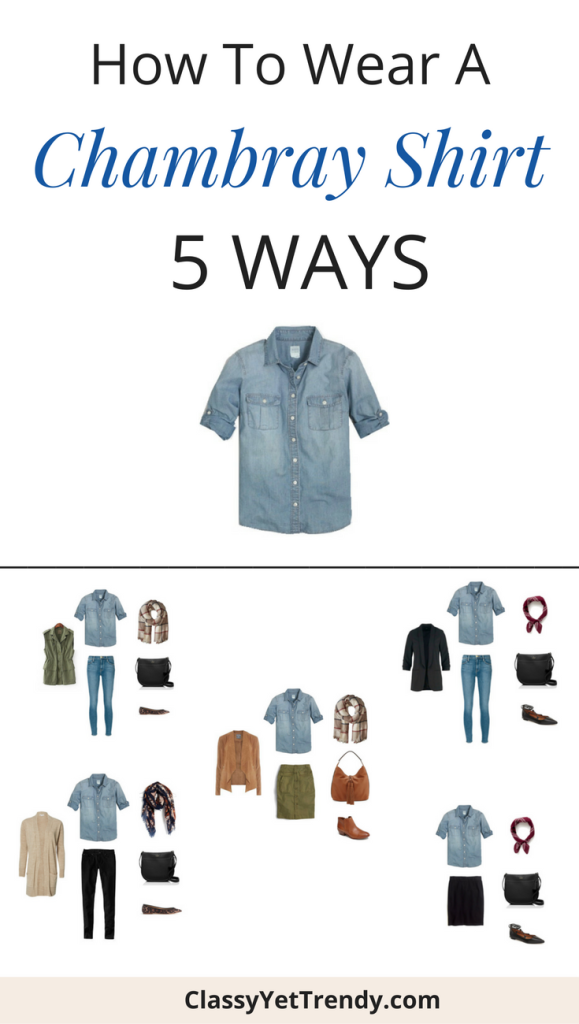 The long sleeve button-up version of the chambray shirt can be worn by itself with jeans, with a pencil skirt and heels, with shorts and the sleeves rolled up, or even layered over a tee like a jacket.  For a history of the chambray shirt, go to HouseAppeal to read more interesting facts.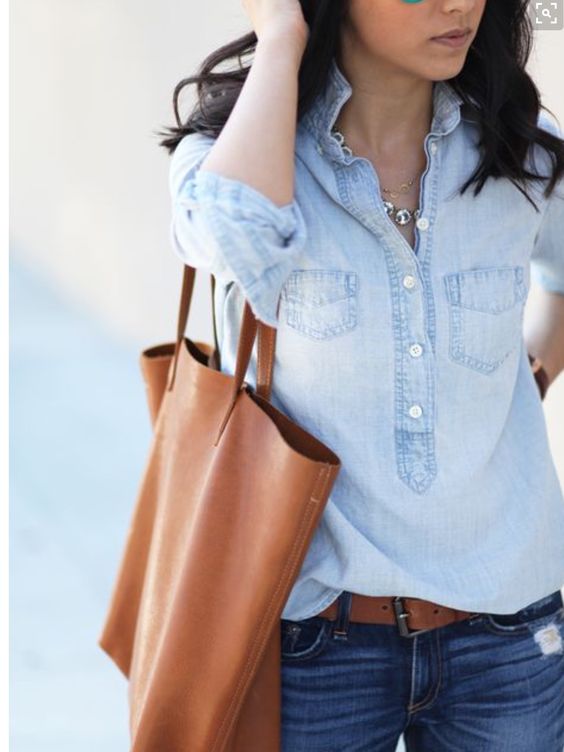 Here are a few outfits featuring a chambray shirt.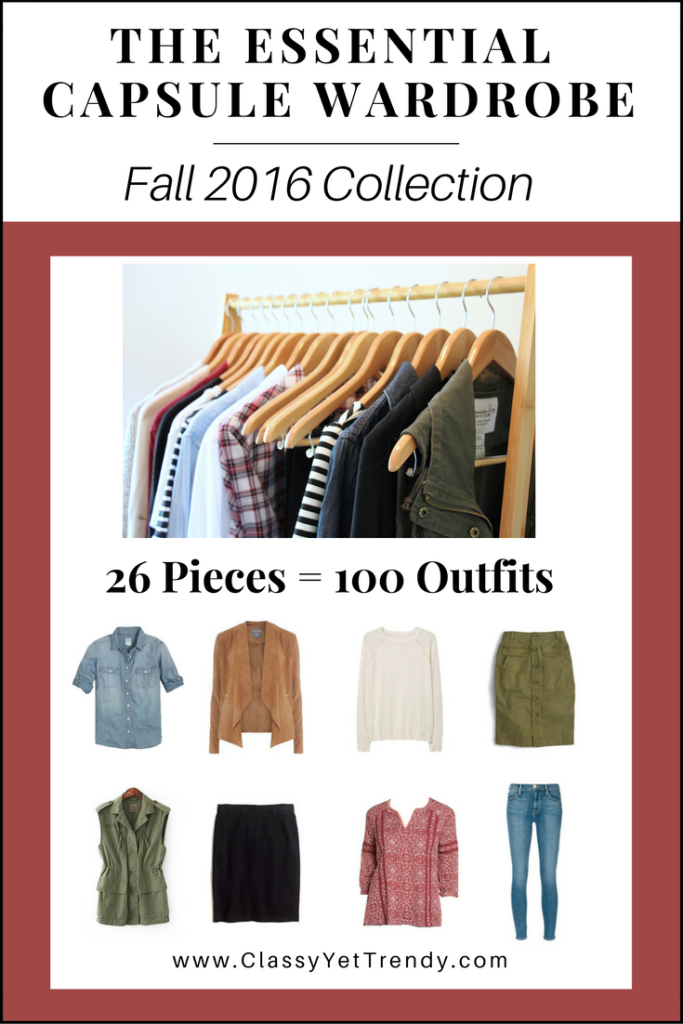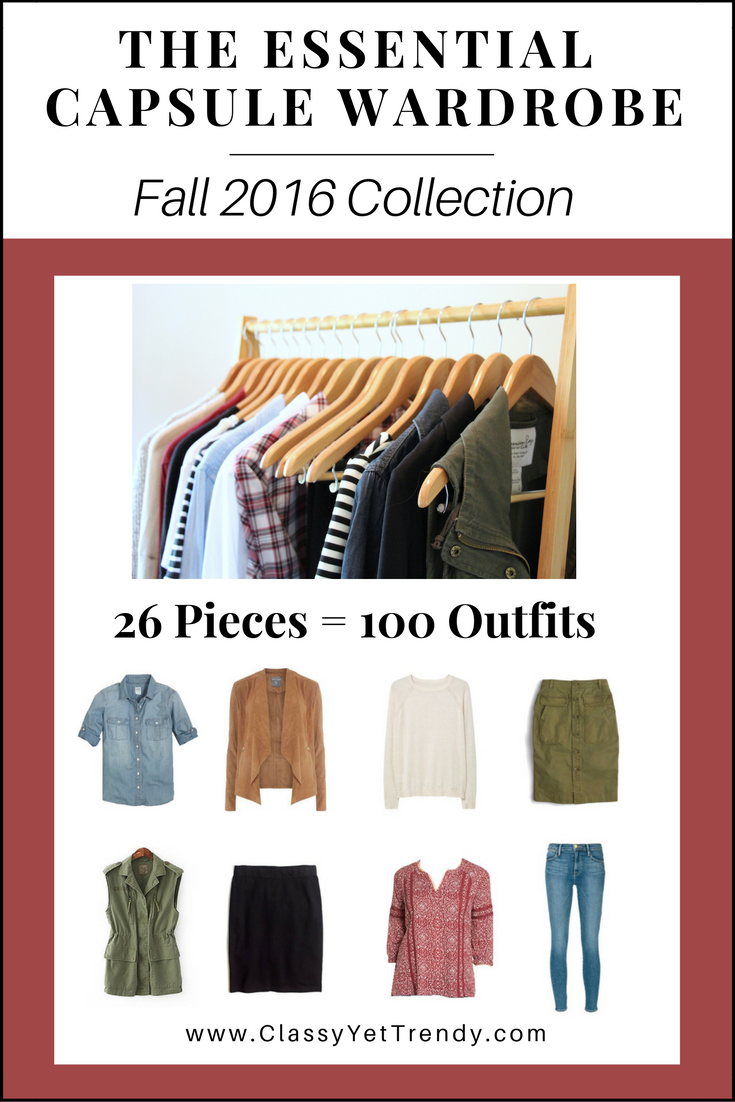 The essential chambray shirt: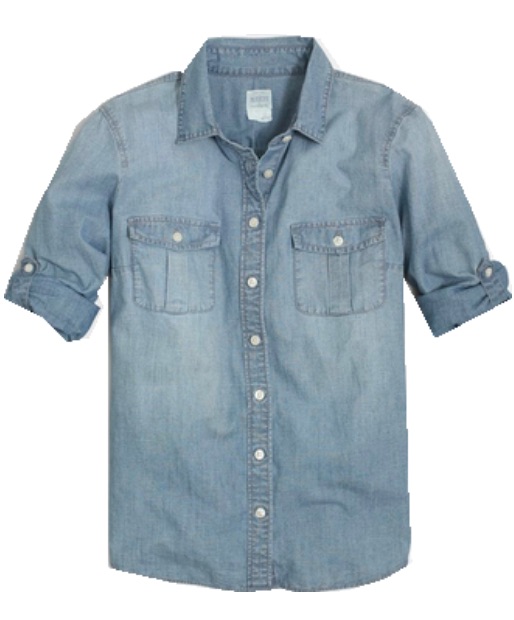 Chambray Shirt from J. Crew Factory 
1. With a Utility Vest & Jeans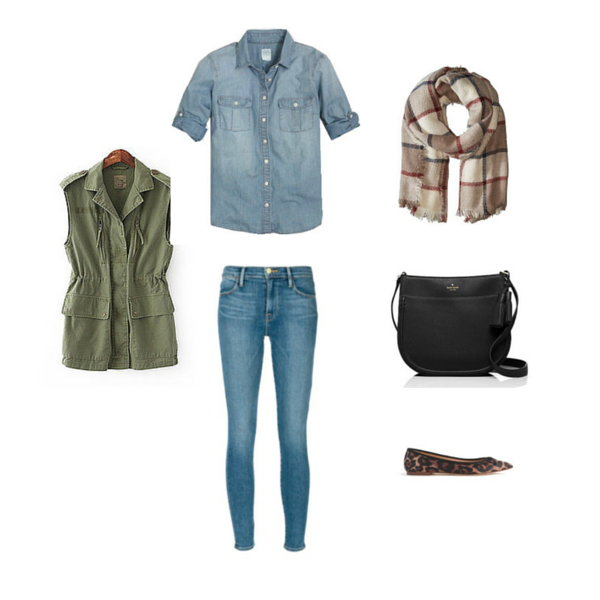 Shop The Post:
2. With a Faux Suede Jacket & Skirt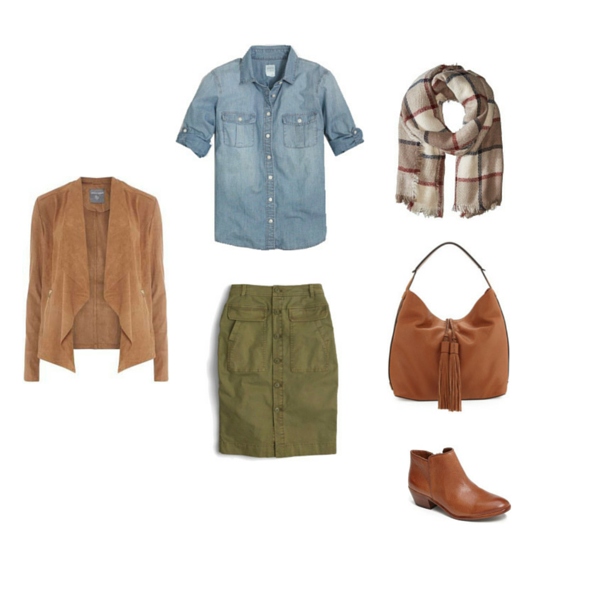 Shop The Post:
3. With a Pencil Skirt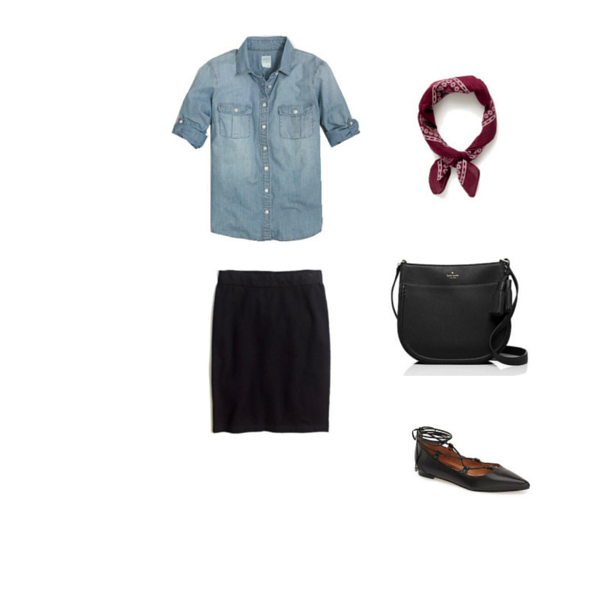 Shop The Post:
4. With a Cardigan & Black Jeans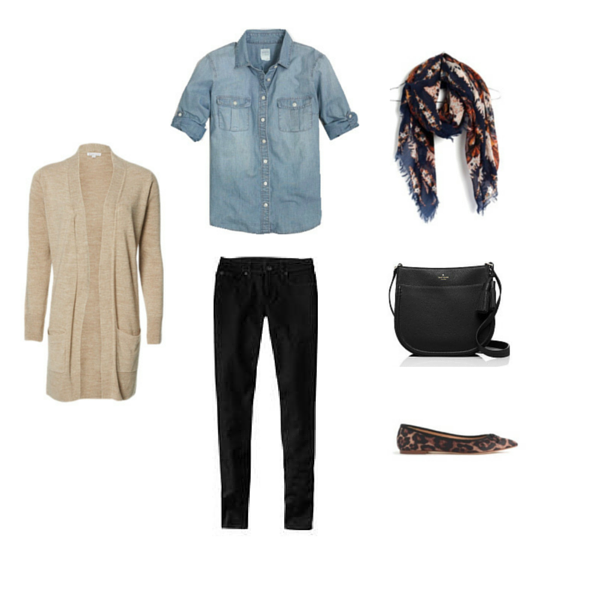 Shop The Post:
5. With a Black Blazer & Jeans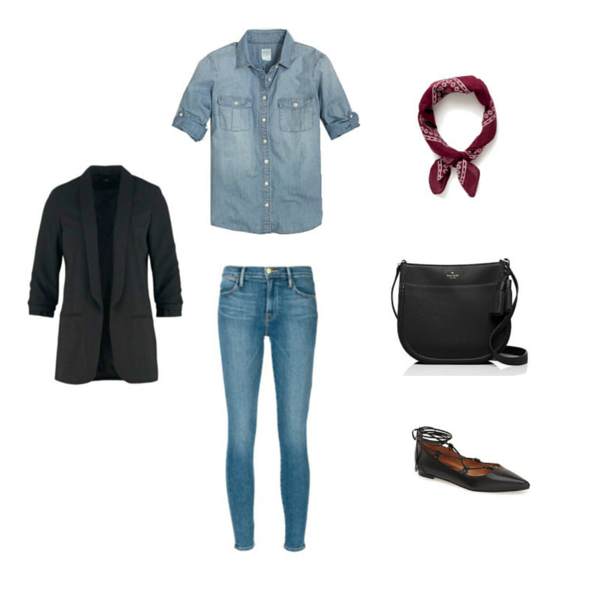 Shop The Post: