50 Minimalist Shoes & Accessories Under $50
Do you like the Minimalist Style?  Minimalist Style is dressing in neutral colors with simple styles.  The clothes are made simple with sleek lines and minimum patterns.  When I think of Minimalist Style, I think of urban, modern fashion.  The colors black, white and gray are dominant colors in this style.  If you are new to minimalist style and want to find out where to shop for minimalist fashions, check out this article Less Is More: 10 Must-Shop Minimalist Fashion Stores.  Some "Minimalist" specific stores are a little expensive.  Try shopping at Everlane and Madewell for more budget-friendly items.  Once you are familiar with minimalist style, you can spot that style at mostly any store.  Try Target, Loft, Ann Taylor, Banana Republic, H&M, J Crew and J Crew Factory.
I've found 50 Minimalist Shoes & Accessories for under $50 each.  These shoes and accessories will go well with your clothes, since they are simple in style and mostly solid colors.  I picked a few items that have patterns, but the patterns are muted and will blend in nicely with your clothes.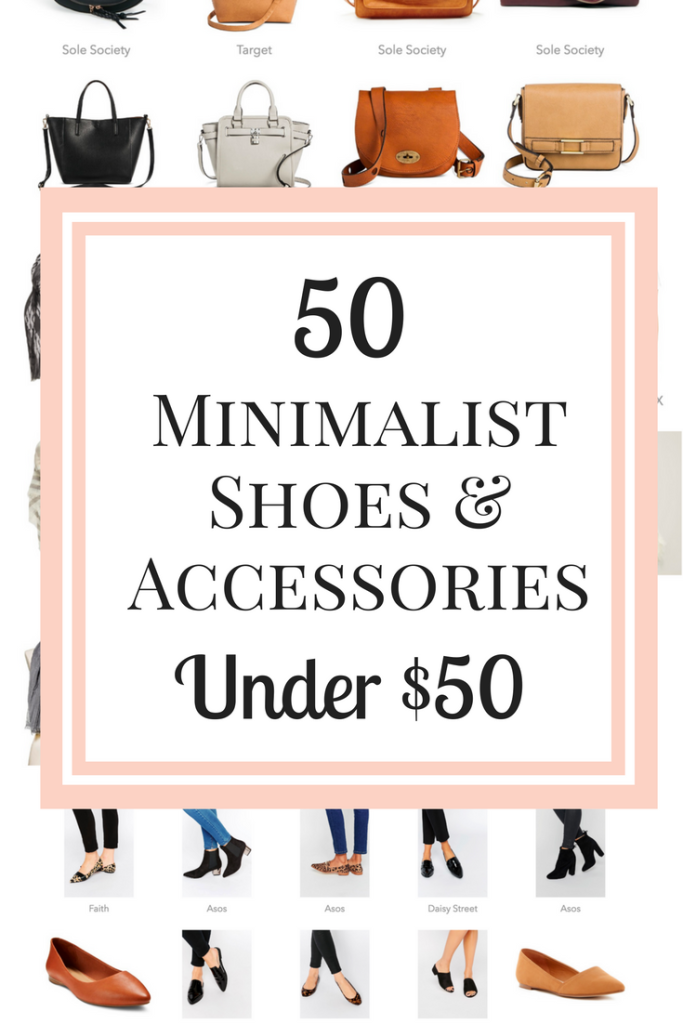 Just click on any image to find out more!
SHOES
SCARVES

JEWELRY

BAGS