7 Shoes Every Woman Needs In Her Closet
What woman doesn't love a beautiful pair of shoes? Shoes can add interest to what would normally be a basic outfit. For example, a pair of sleek black heels make a black skirt and white top look chic and elegant. A comfy pair of Converse sneakers make denim shorts and a white tee look like the perfect weekend outfit. Yes, we have to have shoes, but what kind of shoes you have really shows your personality and helps make a statement with your outfits.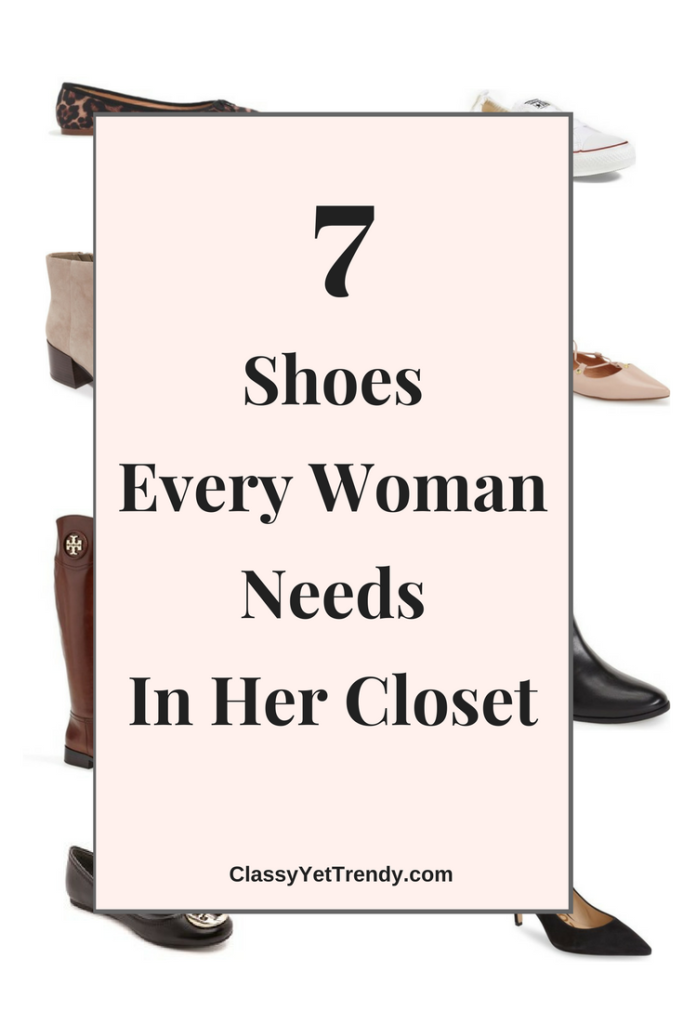 I've rounded up 7 pairs of shoes every woman must own. Of course there are shoes of all kinds out there, but these shoes are considered wardrobe staples, shoes that you will reach for time and time again. Plus, they are investment pieces that will last season after season. You probably won't grow tired of these shoes because they aren't trendy and will go with a lot of your outfits.
These shoes are ones I pick for my seasonal capsule wardrobe e-books. Visit the online capsule wardrobe e-book store to find out how you can create your own capsule wardrobe to look great, plus save money too by buying less! The capsule wardrobe e-books are like your own personal stylist all in the convenience of an e-book!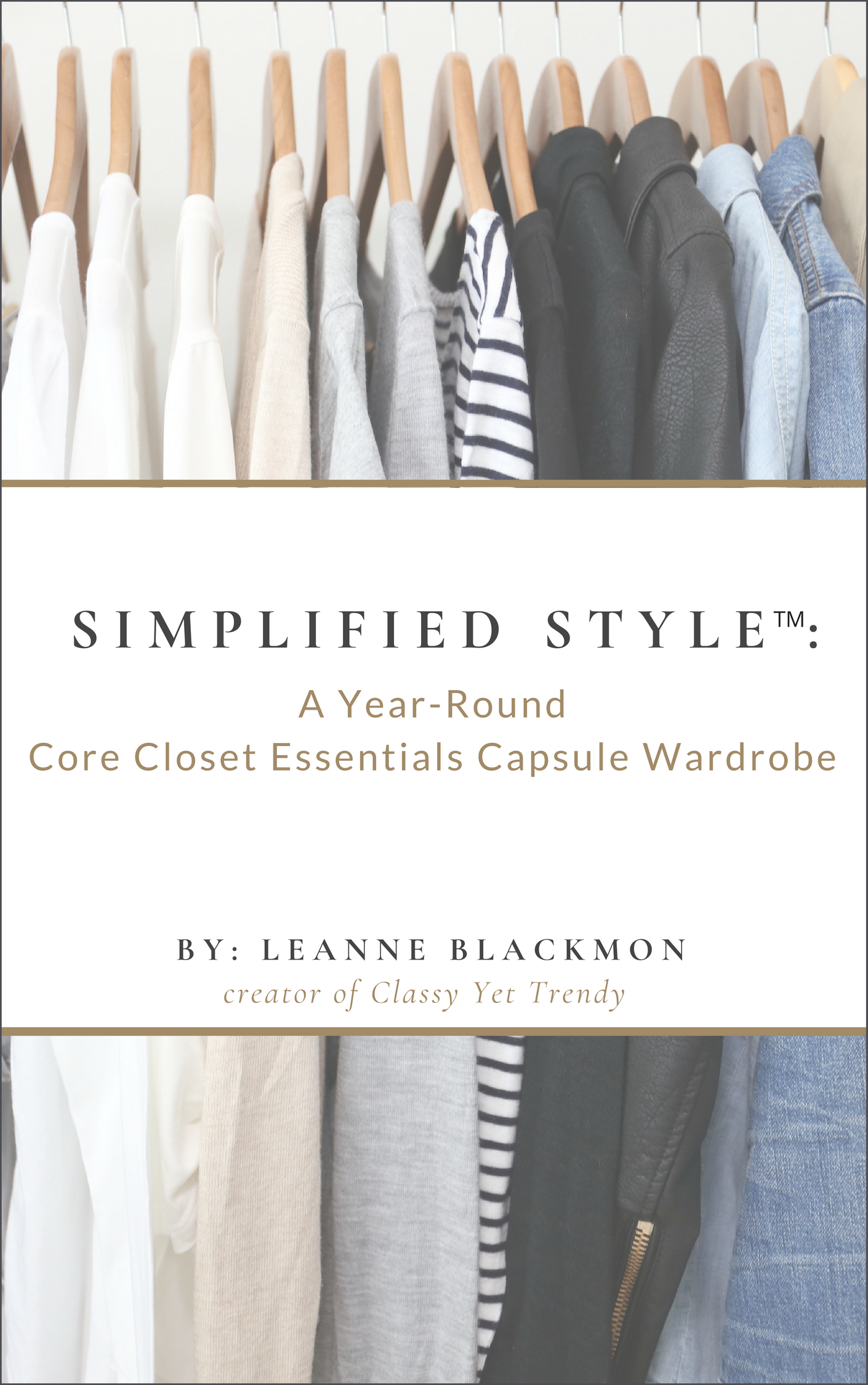 1. Black Pumps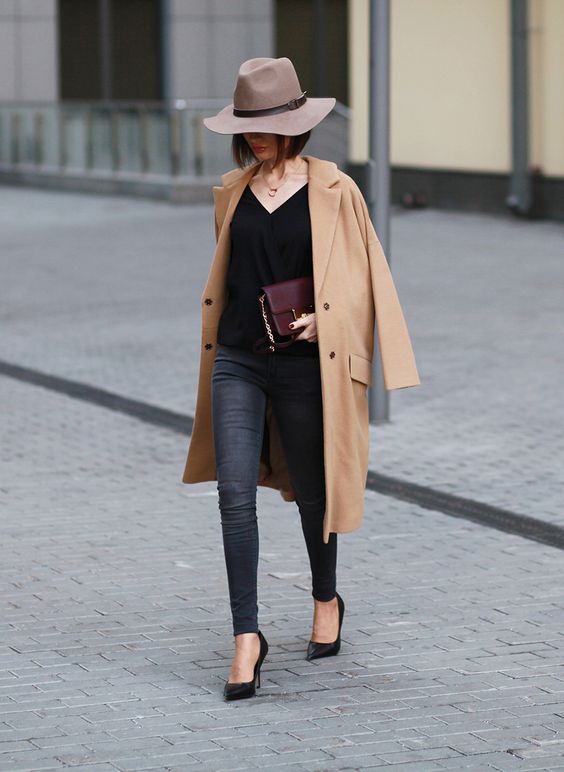 Black pumps are the most basic dressy and chic shoe. When you think of black pumps do you think of Chanel, the designer? Black pumps like these start at under $100, but you can also pay hundreds for a pair of designer black pumps, like these from Christian Louboutin! A mid-heel or kitten heel are easy to walk in and better if you are on your feet a lot and are just as elegant as high heels.
Shop Black Pumps
2. Leopard Heels or Flats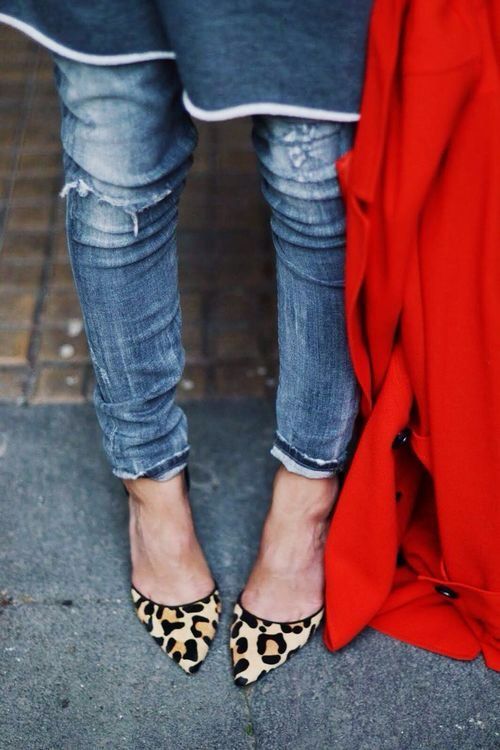 In the fashion world, "leopard is a neutral," as quoted by Jenna Lyons, the creative director of J. Crew. It's true, leopard goes with just about everything. When you wear leopard heels or flats, it takes your outfit up a notch and makes a statement. This pair of leopard heels is beautiful and these leopard flats can be worn dressy or casual.
Shop Leopard Heels/Flats
3. Riding Boots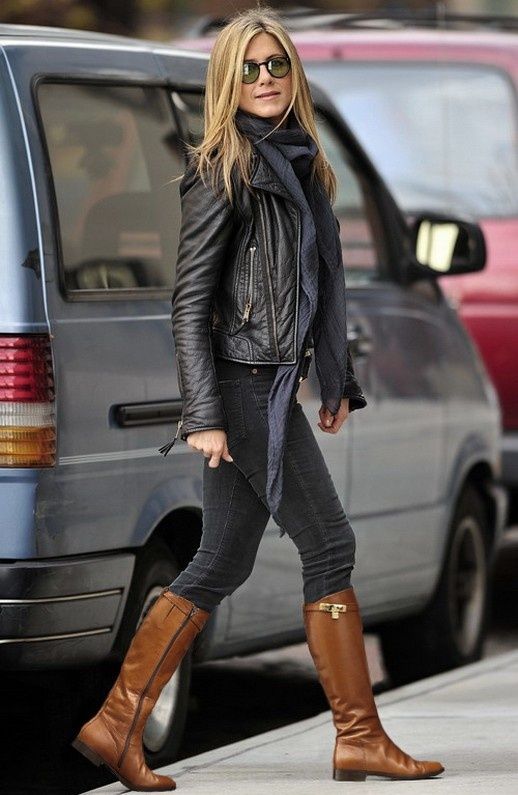 Brown riding boots are versatile boots that you can wear with jeans, dresses, skirts and leggings. They have a flat heel and resemble the boots that jockeys wear in horse races. Riding boots are usually leather, which can be worn in the cooler months.
Shop Riding Boots
4. Ankle Boots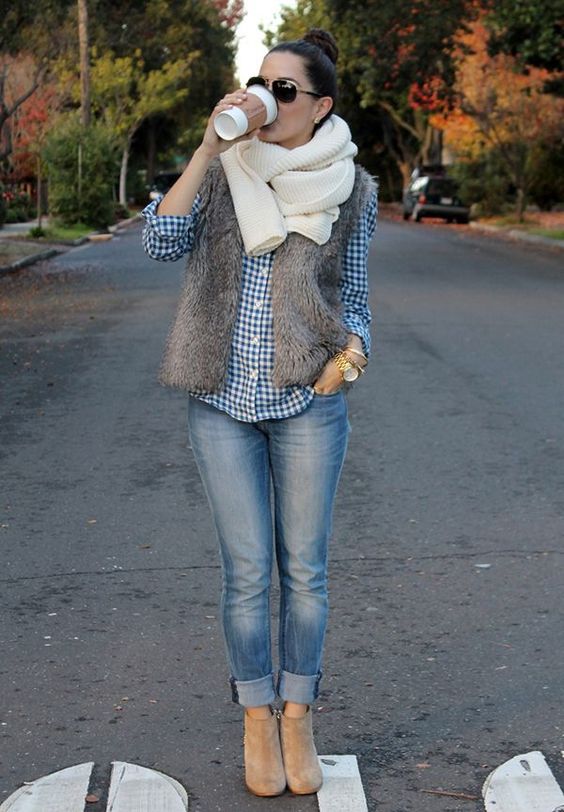 Ankle boots, particularly suede, are a popular shoe. If you opt for a taupe color, the neutral shade will go with just about everything. Wear them with dresses, jeans and skirts. They are the go-to shoe for the fall season and can be worn in the winter and spring too.
Shop Ankle Boots
5. Sneakers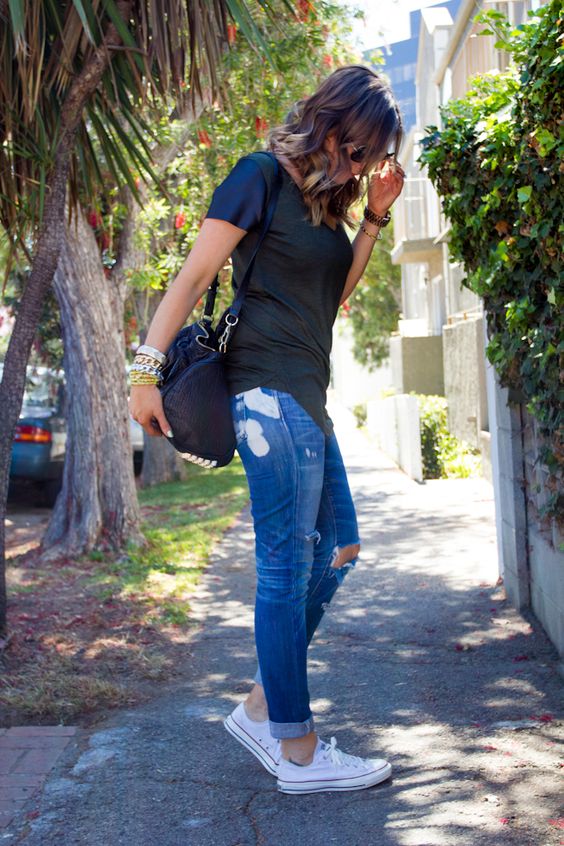 Sneakers, especially Converse, are comfy and in-style. If you have only one pair of sneakers, you need a pair of Converse. They are the perfect all-around casual sneaker.
Shop Sneakers
6. Ballet Flats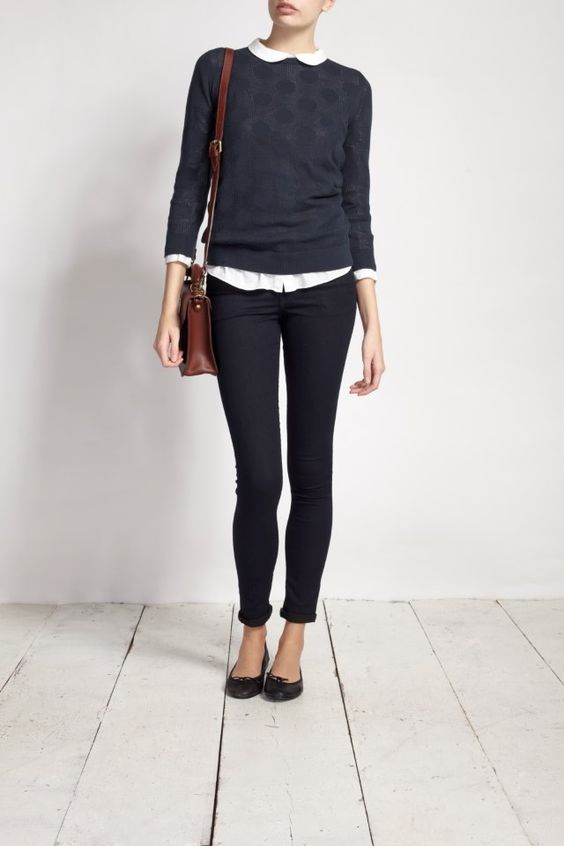 Ballet flats are the perfect flats to wear everyday. You will look polished and put together by wearing these on the go. The lace-up flat has become popular in the last couple of years. They look great with dresses, ankle pants, jeans and skirts.
Shop Ballet Flats
7. Sandals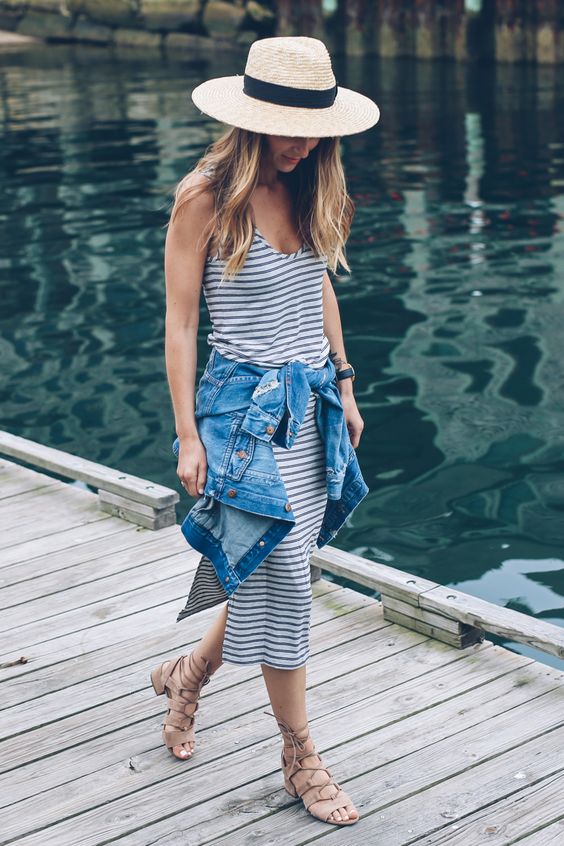 Whether they are flat sandals or heeled sandals, they are the most popular shoe of the summer. You can wear them in the spring or early fall, anytime during warm weather. The possibilities are nearly endless with this shoe.
Shop Sandals