The Fall season is here and the latest trends are in the stores! Since it is the beginning of the season, now is the time to incorporate a few trends in your wardrobe. If you use a capsule wardrobe, you may want to add one or two trending items which will coordinate with your capsule this season. If you don't use a capsule wardrobe, feel free to add a few of these trending items!
Adding a couple of trending clothes or shoes to your wardrobe, keeps your wardrobe up-to-date and looking fresh and in style. If you are on a budget, just adding a brown felt hat or this mauve and mustard plaid scarf can elevate your outfits! Keep reading to find out the trends popular this Fall!
As a blogger, I see what real women are wearing everyday on social media such as Instagram, Facebook and Pinterest. Being that I'm a fashion and style blogger, with a specialty in capsule wardrobes, I like to stay up to date on what other fashion bloggers are wearing too. We, as bloggers, tend to wear fashions that are for the everyday woman, clothes and shoes that look great but that are also practical for daily wear.
Here are several trends that I'm seeing all over Instagram!

Snakeskin
This pattern was popular this past Spring and a bit in the Summer, but this Fall I'm seeing it everywhere: on shoes, scarves, clothes, bags and accessories. I'm loving this Trippii Chain Crossbody Bag! This pattern could carry over to the Winter since it is neutral colors of either black and white or brown, black and white.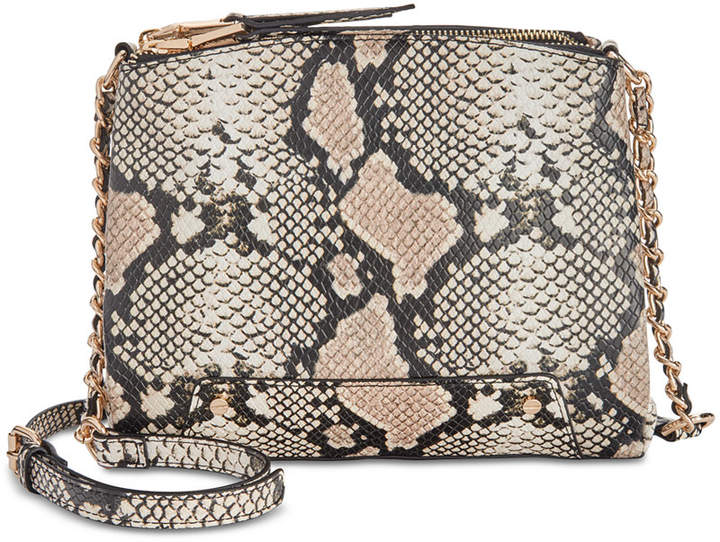 Shop Snakeskin:
Leopard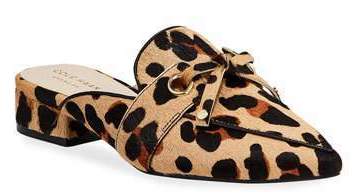 Leopard is always a trending pattern for the Fall season, since the color scheme consists of brown and black. Since it is a neutral pattern, it goes well with almost any other color. You can be bold and wear it on clothes, like this leopard crewneck sweater or wear pops of leopard with your outfits, such as this leopard chain-strap crossbody bag (on sale under $54) or this pair of leopard statement earrings.
Shop Leopard:
Patterned Blazers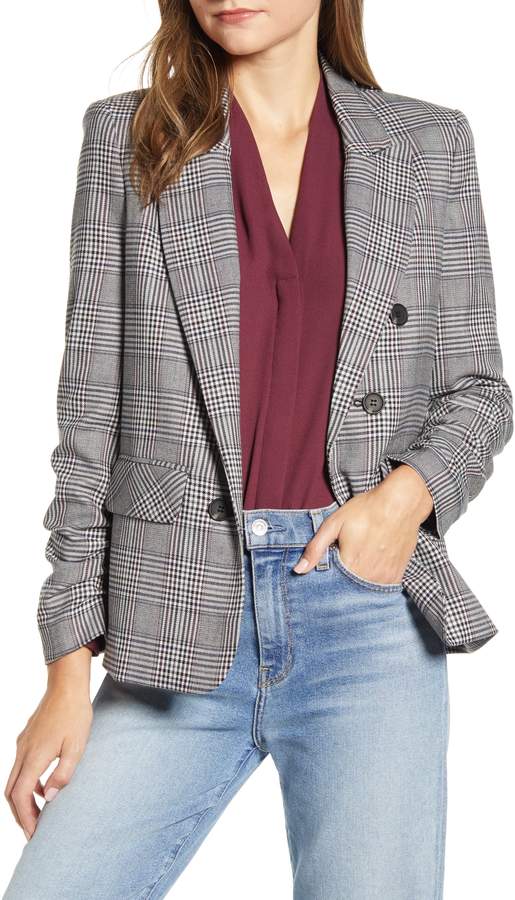 Patterned blazers are very much on trend this season! Oversized blazers, such as this Ruched Sleeve Rhythm Plaid Blazer (this one is gorgeous!). I love this Marks and Spencer Houndstooth Blazer and this Plaid Long Knit Modern Blazer (which comes in Regular, Plus and Petite).
Shop Patterned Blazers:
Cozy Sweaters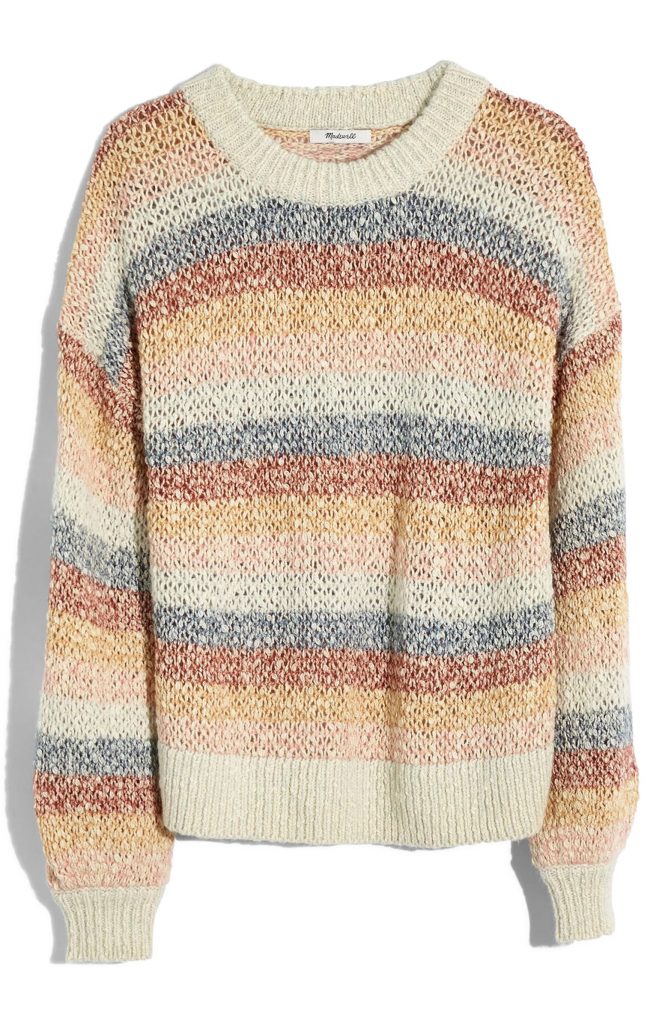 What's fuzzy, cozy and comes in an array of colors and patterns? Cozy Sweaters! You can wear them with jeans, leggings and if they are slightly dressy, you can wear them to work with pants or a pencil skirt.
Shop Cozy Sweaters:
Camo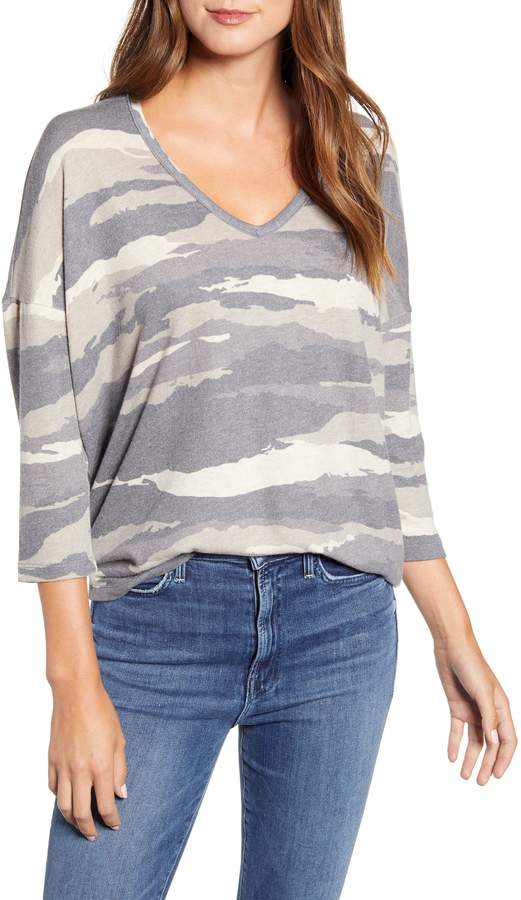 Just like leopard print, camo always seems to be popular in the Fall! I bought this Cozy Print Sweatshirt during the Nordstrom Anniversary Sale. I hope they restock it because the material is so soft and the pattern is so pretty. If you want just a pop of camo, this Camo Sleeve Baseball Tee is super cute! This Z Supply Loft Camo Zip Hoodie is great to wear with your athleisure outfits!
Shop Camo:
Felt Hats
When Nordstrom had its Anniversary Sale back in July and a few felt hats were featured in the sale, I knew it may be trending this Fall season. They were right, it is trending, particularly the fedora styles that are brown, but I'm loving this Tulip Crown Wool Felt Hat in the Tea Rose color. Captain's Caps are popular this season too, like this Captain's Black Cap for under $18!
Shop Felt Hats:
Victoria Emerson Bracelets
This past Summer, I saw a rise in the popularity of Victoria Emerson bracelets. The ones that are popular are the "wrap bracelets" and the "boho cuffs." Now, this Fall season I'm seeing them more. My personal favorites are the wrap bracelets. Right now, through this weekend, they are having a Buy One Get One Free sale. This past week I ordered the Champagne Crystals and White Jade on Natural bracelet and the Freshwater Pearls on Natural bracelet and can't wait to receive them!
Shop Victoria Emerson bracelets:
Those are the trends I've seen so far this Fall! Which trends have you noticed?