The Spring 2017 Trends Report
Spring will be here before we know it.  Clothes retailers are starting to sell their Spring clothes and accessories.  This year's trends look beautiful!  There are pastels, stripes, bell sleeves and of course the color navy!  I always make sure I incorporate the navy color in my capsule wardrobe.  It's a great base color to use in a capsule wardrobe because other colors go well with it.
Since I keep a capsule wardrobe each season, I always like to buy a couple of fun, trendy pieces at the beginning of the season to include in my capsule.  I have already purchased this blush bell sleeve top in "Pink Smoke" from Nordstrom.  I couldn't pass the blush color up, especially the feminine touch of the bell sleeves.  I also bought these Gemma Cap Toe Flats in "Pale Petal".  This style looks very "Chanel" and they are so comfy!  As a rule of thumb, I limit the number trends in my wardrobe and also limit the amount I spend on them.  Since they are trends, they could last a few seasons or only one season.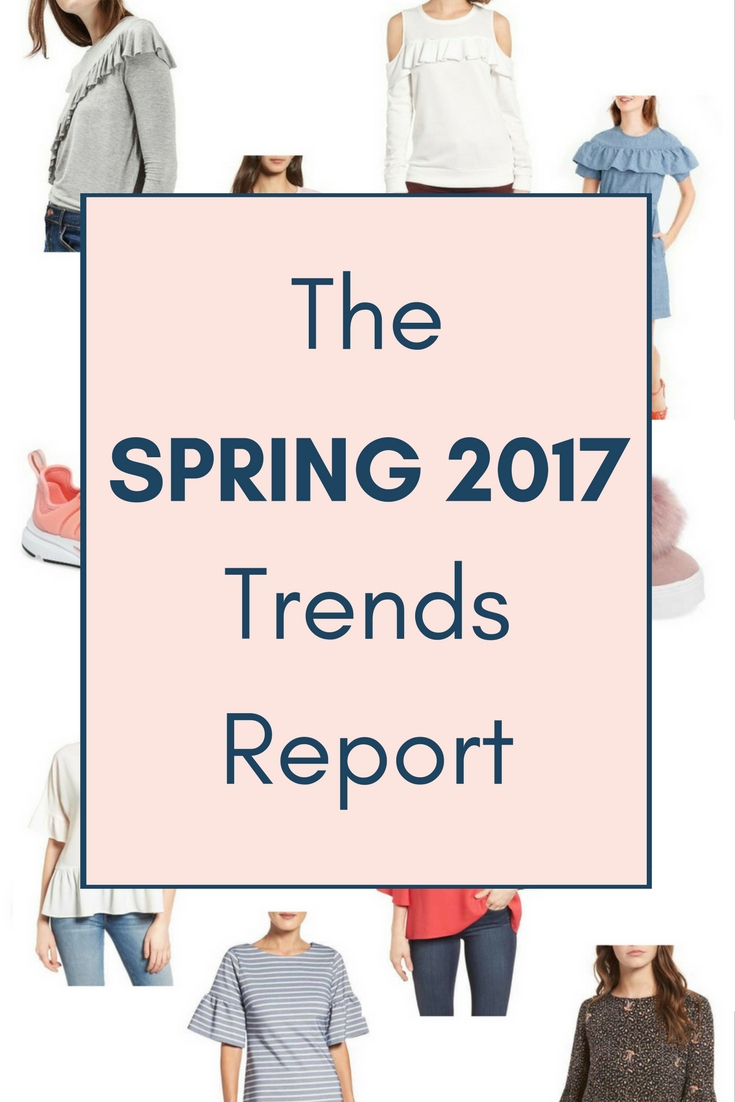 Pantone has released their Spring 2017 colors and there are a few that I'm loving: Pale Dogwood, Kale and Lapis Blue!  I will be incorporating those colors (or similar tones) in my Spring Capsule Wardrobe.  Check out my Seasonal Capsule Wardrobe e-Books!  The most popular of the e-books, the French Minimalist Capsule Wardrobe Spring 2017 Collection is now available!
Pantone's Spring 2017 Colors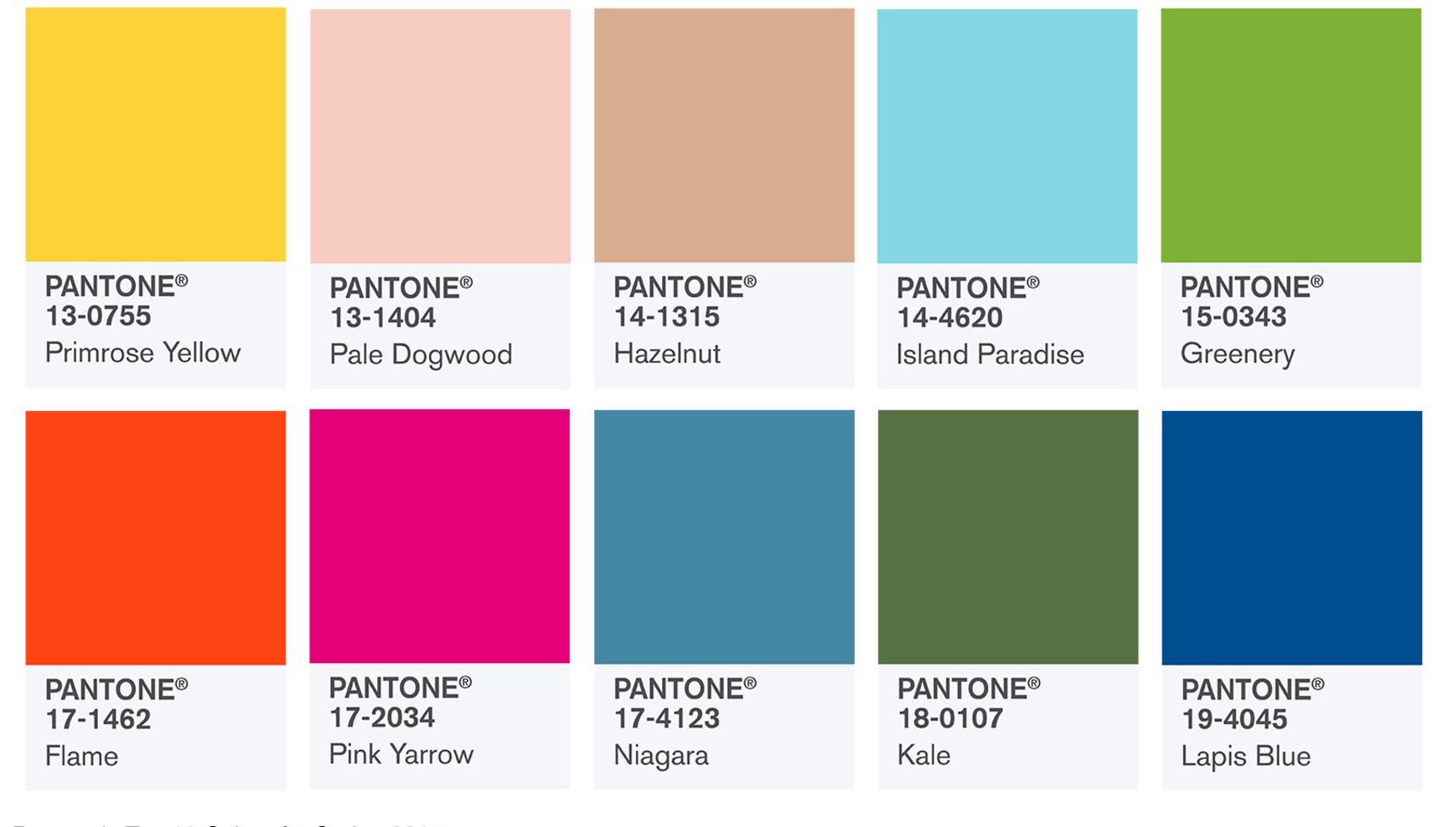 Do you want 100 Outfit Ideas from just 26 Items in your closet?
Do you want to get dressed quickly?
Do you want to save $1,000's a year?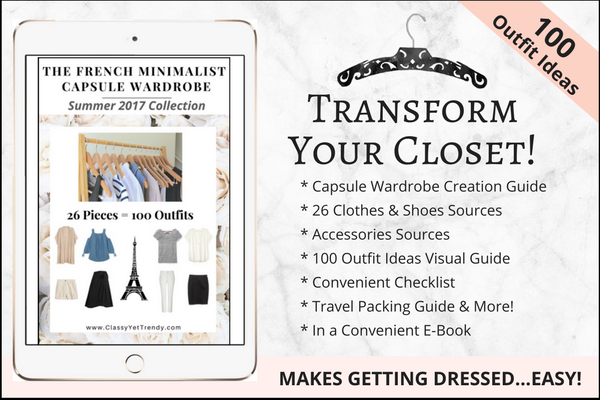 Left To Right:
blush top | striped tie front top | poppy red top | blush dress
Bell sleeves has been the most noticeable trend this Spring.  It is a fresh, feminine look!  You'll find this look mostly in tops and dresses and both solids and patterns.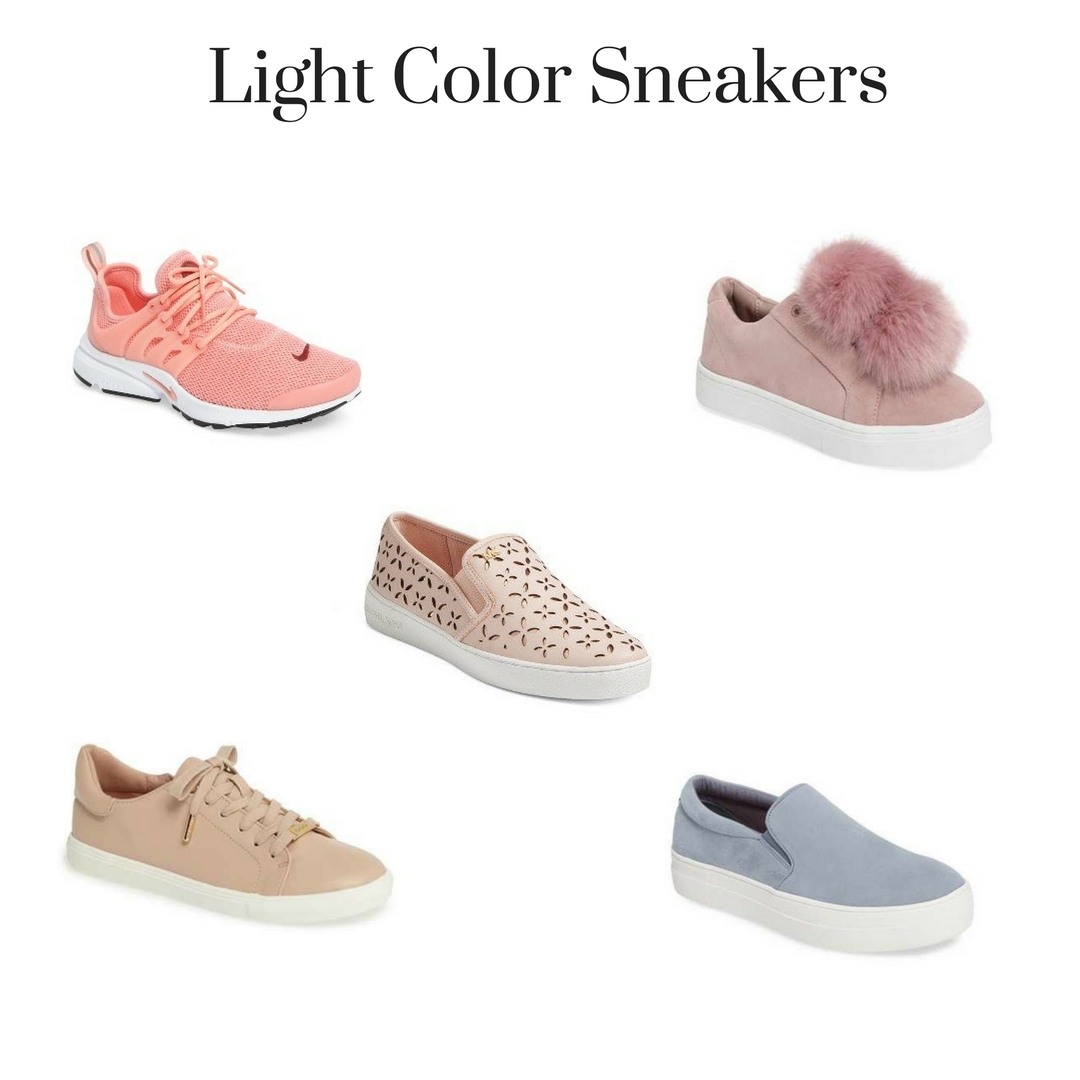 Left To Right:
Nike Air Presto | Sam Edelman Pom Pom
These soft, light color sneakers are so pretty, I would like to add a pair of these to my closet!  Since this beige pair is a neutral color, you could wear this pair with several outfits.  How adorable are these pink pom pom sneakers?!  Imagine the compliments you would receive wearing them!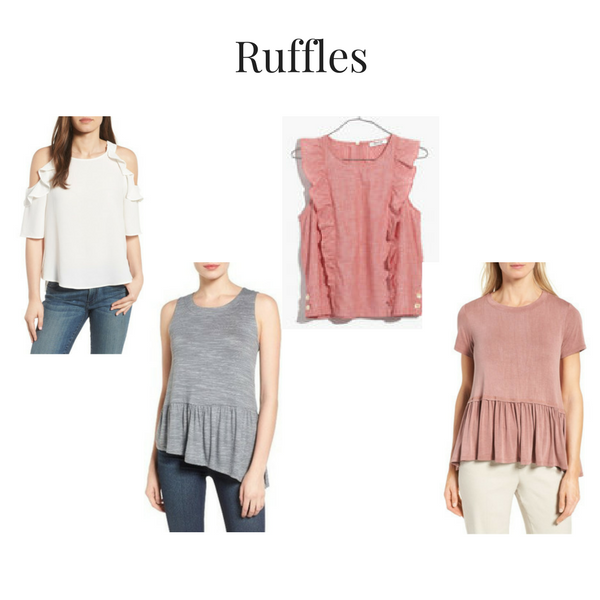 Left To Right:
cold shoulder top | asymmetrical gray top
bellflower ruffle tank | peplum tee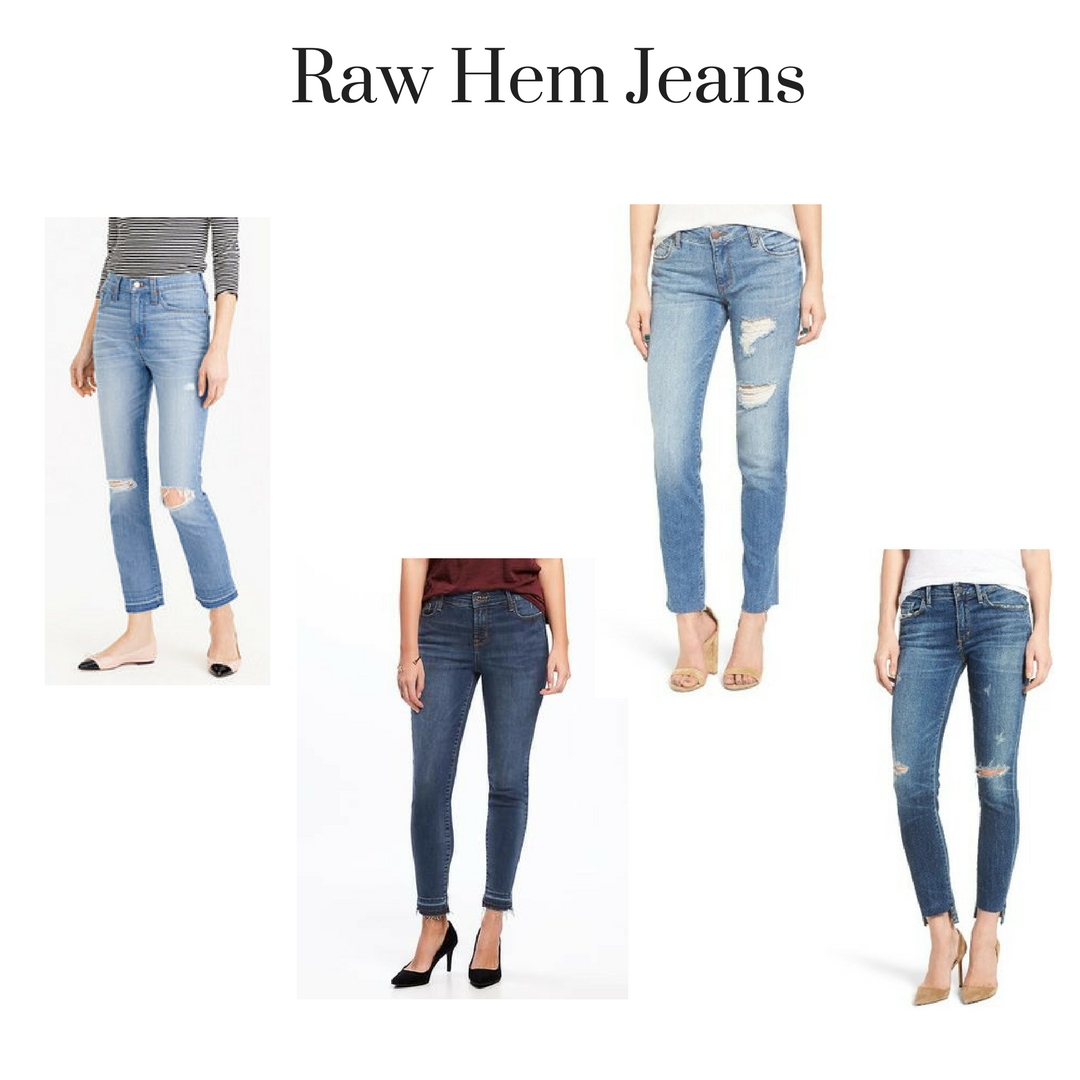 Left To Right:
J Crew Edith | Old Navy Built-In Sculpt | Nordstrom Distressed Boyfriend | Citizens of Humanity
Raw hem jeans became popular a few months ago in the Fall and they are still going strong.  The raw hem gives the jean an "edgy" look.  They come in several washes, from light to dark and you can get them in plain or distressed.

What trends would you like to your closet this Spring?