Create a Capsule Wardrobe On a Budget: 10 Fall Outfits
The Trendy Wednesday link-up will resume next week,
due to the Much-Anticipated NEW debut of the new women's capsule wardrobe for the Fall season!
Create a Fall capsule wardrobe on a budget!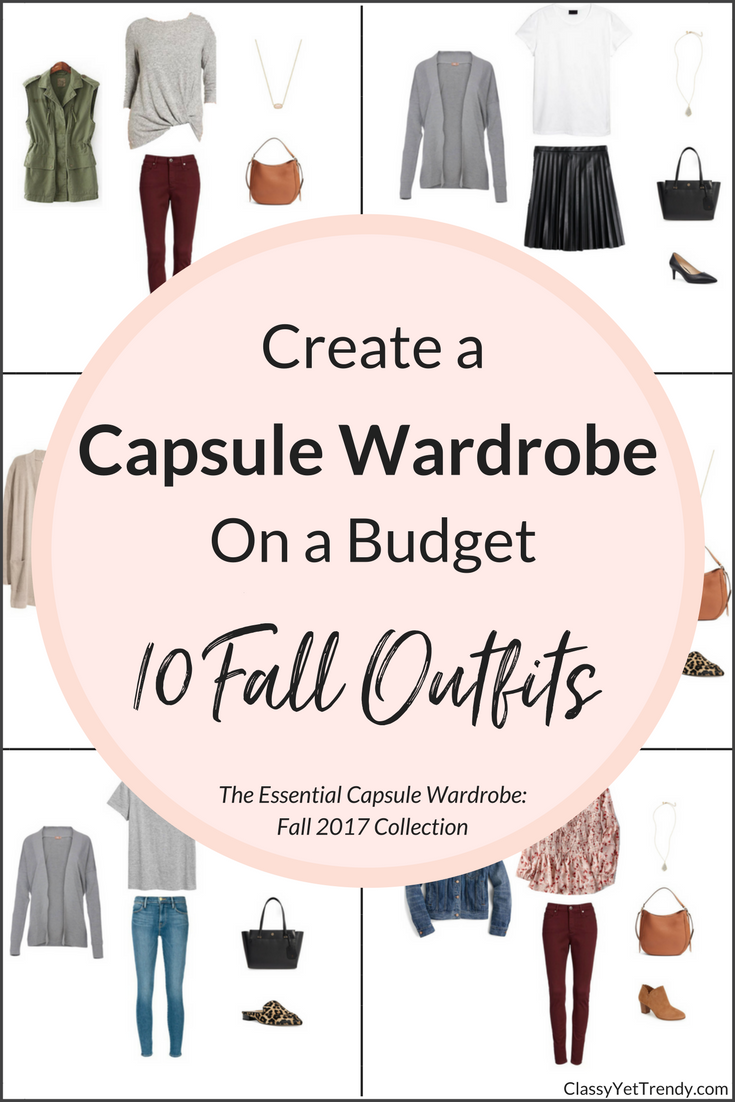 This post is a preview of the e-Book, The Essential Capsule Wardrobe: Fall 2017 Collection.  I'm sharing a few pieces in the capsule wardrobe and you can mix and match those pieces to create several outfits!
I'm excited to share with you all the latest Capsule Wardrobe e-Book!  It's for the fall season and includes 100 outfit ideas.  If you need a multi-functional wardrobe, with both casual and dressy outfits, this one is perfect for you!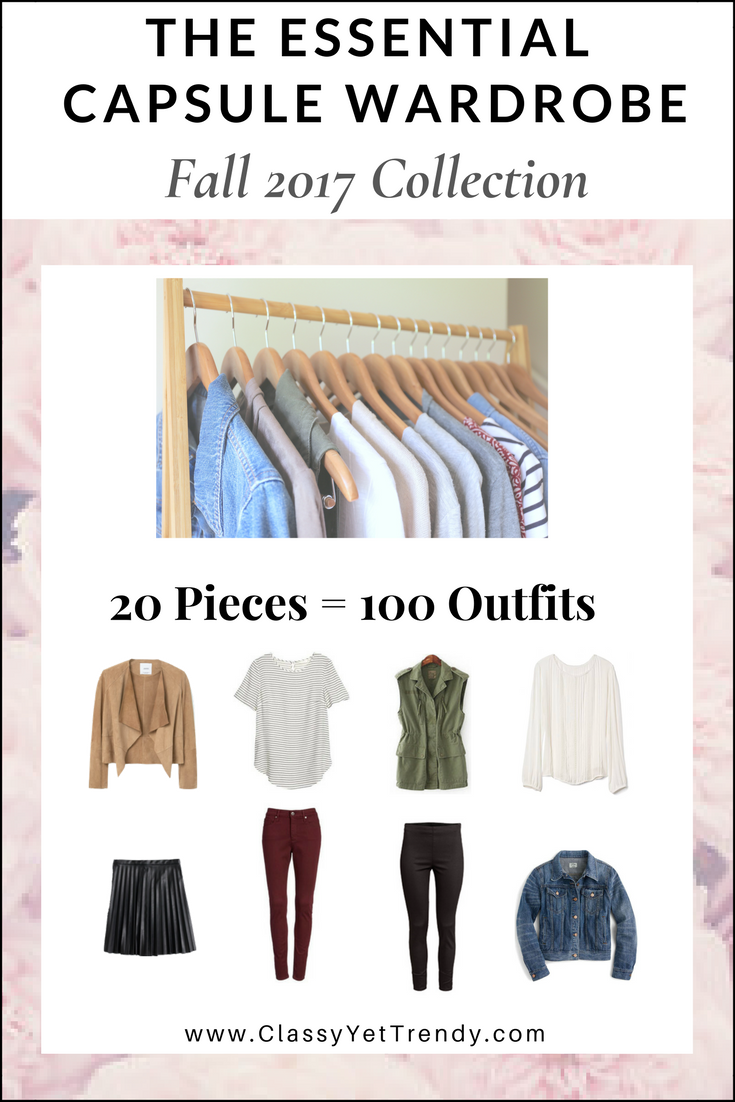 All 20 Suggested Clothes and Shoes Ideas with SEVERAL shopping options for each piece (including Accessories)
100 outfit ideas
Printable Checklist
Wardrobe Coordinating Color Chart
Packing Guide (9 Pieces / 7 Outfits)
BONUS: 8 Ways To Save At Least 50% Off Retail

Here are JUST A FEW PIECES in the E-Book:
(the e-book has 3 shopping sources, with different price points for each item)