Wear Now, Wear Later: Summer To Fall
See how to transition your summer outfits into the fall season!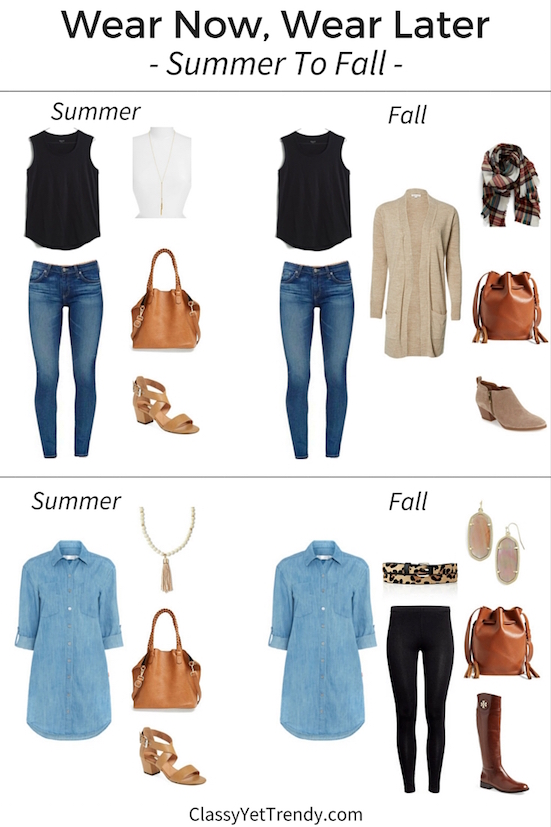 Fall is just around the corner!  And, time to start thinking about what to wear in the fall.  Sometimes it's hard to dress in the in-between seasons.  You know, the time when it's still warm in the daytime, but cool in the evening?  Also, what if you're not ready to give up wearing a few of your summer pieces just because it's fall weather?  You can transition your clothes from summer to fall!  You can make the most of the clothes in your closet by not having to buy more, just because the weather is cooler.
Outfit Transition #1 uses two transition pieces: a black tank and a pair of ankle-length jeans.  They are both great to wear in the summer with sandals and a lariat necklace.  They can also be worn in the fall too!  Just add a taupe cardigan, ankle booties and a plaid scarf, and voila!  Instant fall outfit!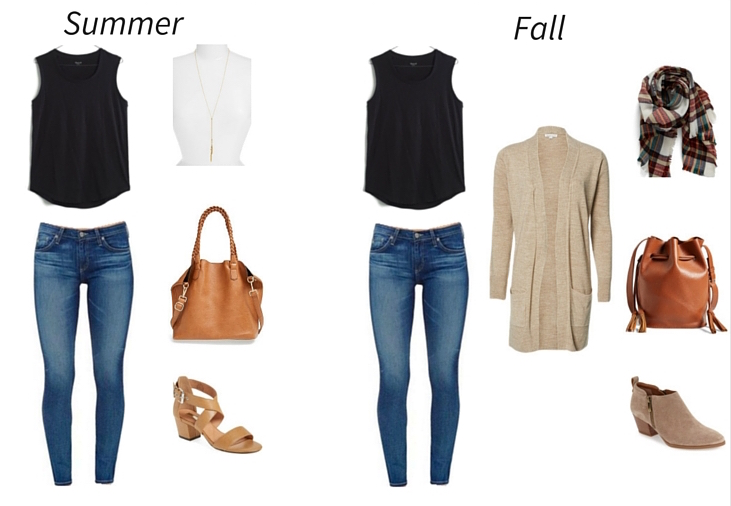 Shop the Outfits:
Outfit Transition #2 carries your favorite chambray dress, worn in the summer, into fall.  Chambray dresses, like chambray shirts, are wardrobe essentials that can be worn in multiple seasons.  In the fall, you can wear your favorite black leggings with your dress.  Add a leopard print belt around the waist, a pair of statement earrings and brown riding boots and you're all set!  Both outfits have these gorgeous bags, which are both faux leather, but are made to look expensive!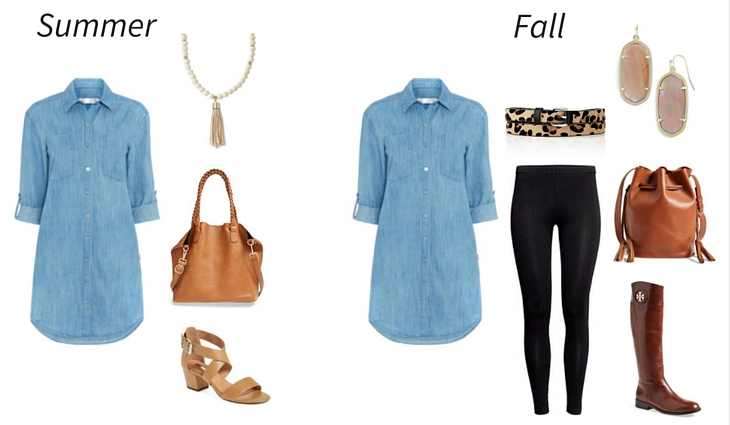 Shop the Outfits:
Now, you've saved money by getting the most out of your summer clothes!