How To Create Outfits With A Core Closet: 6 Outfit Ideas
Clothes that are mostly solid colors, in basic styles that never go out of style are "basic essentials".  I talk about basic essentials a lot here on the blog!  Basic essentials make up the core of our closet…the foundation in which we build a wardrobe upon.  This is a "core closet".  If you have at least a few of these basic essentials, you'll always have outfits that you'll love to wear!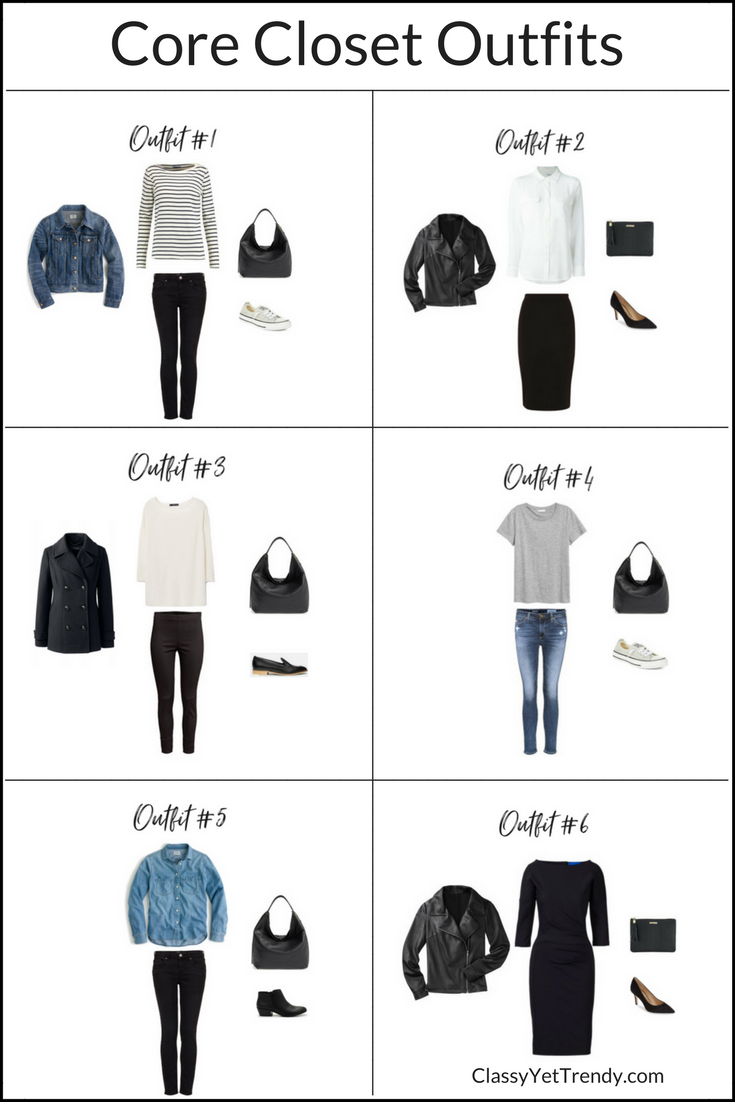 Earlier in the week I shared, How To Create a Core Closet.  In that blog post you can find out which clothes and shoes make an efficient core closet.  If you have a core closet such as this one, you can add other clothes, especially ones with other colors and patterns.  Because the colors in the core closet are neutral (black, white, gray and denim), almost any colors can go with them.
I always use several basic essentials to create my capsule wardrobe every season.  I even publish Capsule Wardrobe e-Books every season!  See all the ones available in the Capsule Wardrobe e-Book Store.  So far, I've helped over 11,000 women, children and men streamline their closets, get dressed quickly and look great!  Here's one of the NEW Fall e-Books in the store: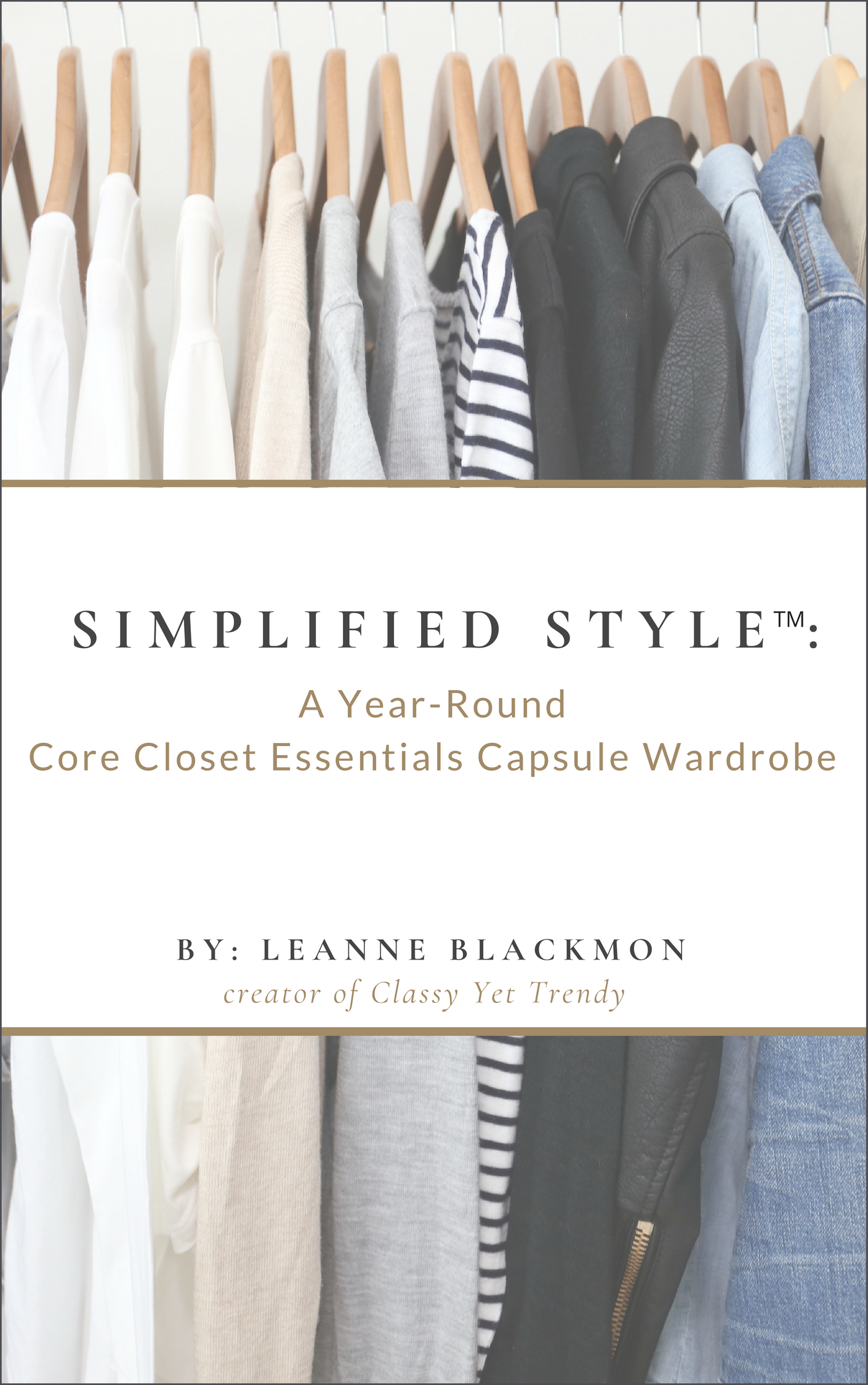 Here are all the clothes and shoes in the core closet that we'll create the outfits from: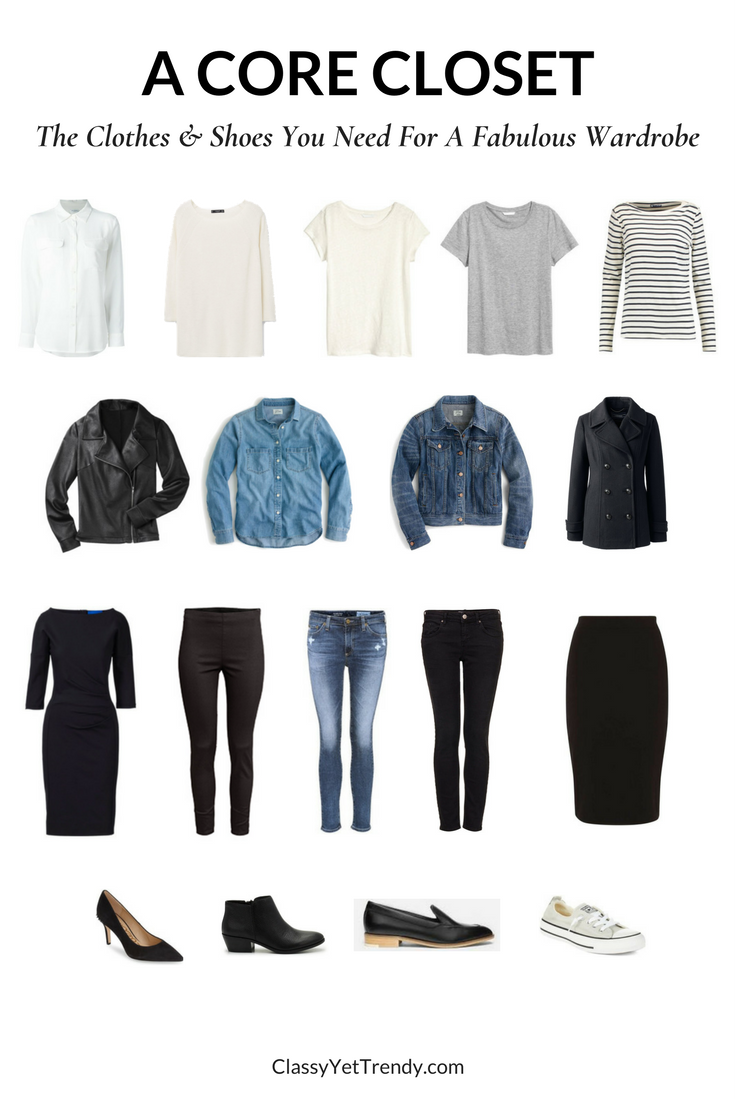 Core Closet Items:
striped top // gray tee // denim jacket
chambray shirt // black jeans // leather jacket (faux or real)
white tee // black dress // ivory sweater
indigo jeans // black skirt // black ankle pants
peacoat // white shirt (silk or cotton) // sneakers
black heels // black loafers // black ankle boots
So, now you have your core closet.  How do you use it?  Just by having a core closet itself, you can have many outfit possibilities.  All the items will coordinate well with one another, giving you several outfits.  Let's see a few outfits that you can wear with those pieces: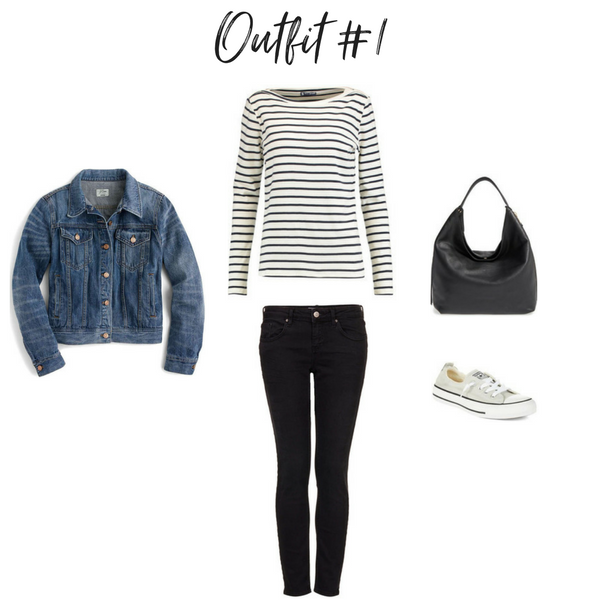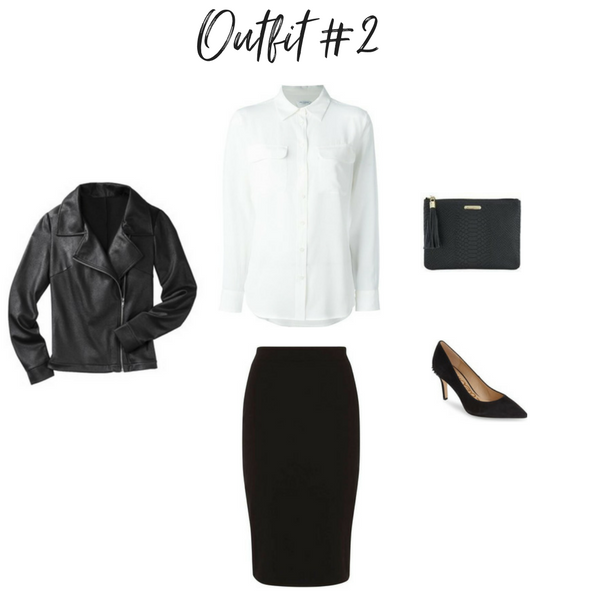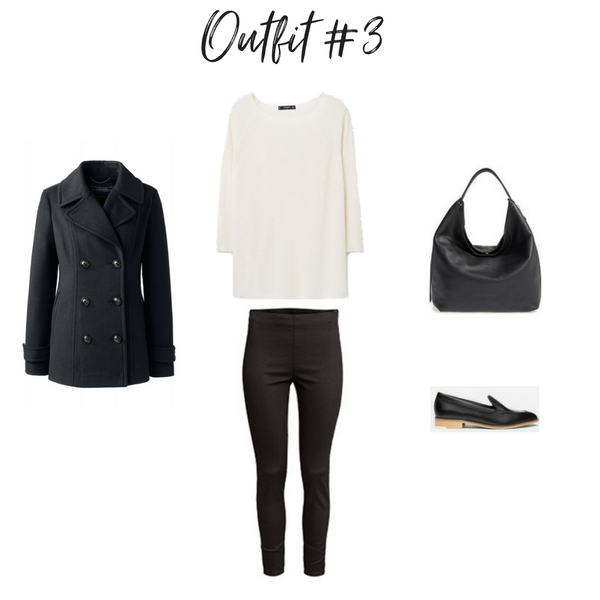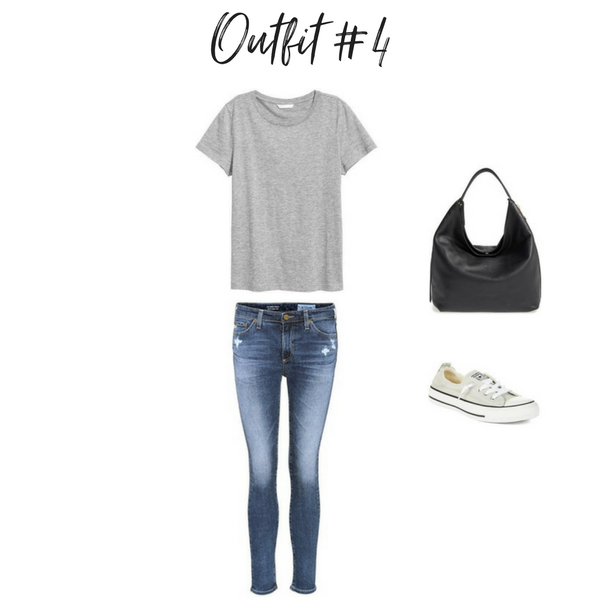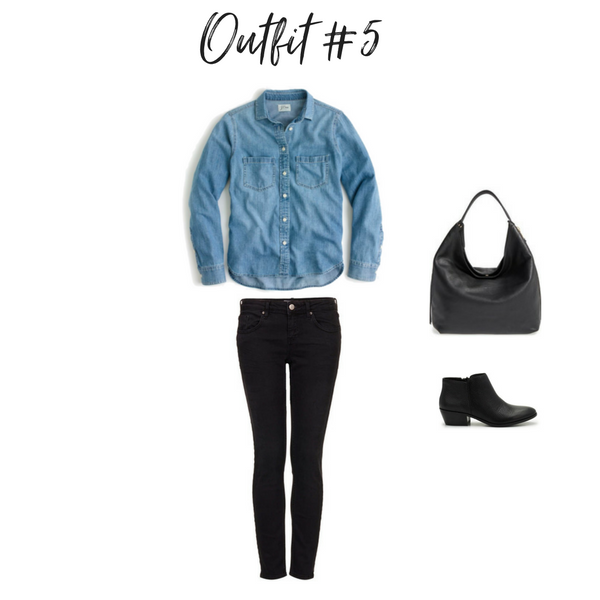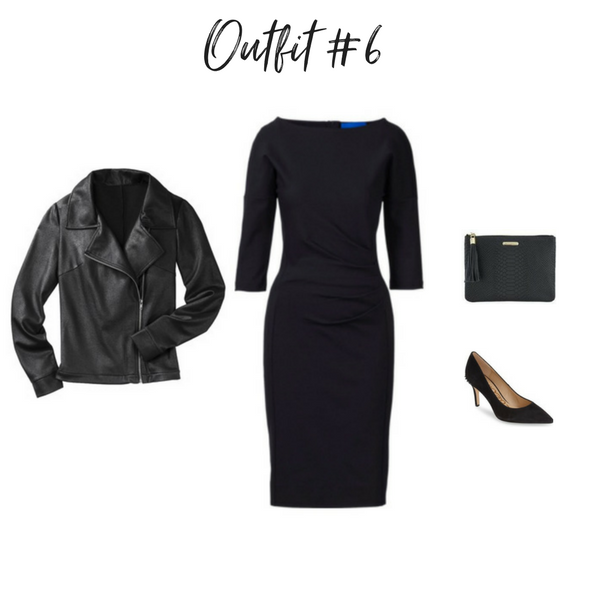 Now, you can add more of your favorite tops and bottoms to have even more outfits!  What other items would you include in your core closet?