Winter Outfits On Instagram (Trendy Wednesday #150)
Today's blog post is a little late, but we had a minor catastrophe to happen yesterday.  Yesterday afternoon I noticed there was water dripping from our building in our backyard.  I had heard water dripping the night before when I let our dog outside, but just thought it was the neighbor's pool jets running to keep their water from freezing.  Unfortuately it was dark outside so I wouldn't have been able to see it.  My husband and I went out to the building to see what was going on.  When we opened the door, there was water a inch thick standing in the floor and there was water spraying up from one of the faucet knobs.  He rushed over to the sink and cut the water off.  There was water all over the inside…on the floors, the walls and even the ceiling.  Thank goodness we had a wet/dry Shopvac!  We moved everything around in sections, wiping off the water from our storage crates, yard equipment and tools and everything else.  The Shopvac worked so well at vacuuming up the water on the floor.  By the time we were finished, it was dark outside and we were freezing and wet from the water.   We turned on the heat on the wall unit in the building so the fan would help dry everything.  Whew, we hope to never have that happen again!
I had spent most of the day working on a big project yesterday.  Hint…it has to do with capsule wardrobes!  It's coming soon!
I've shared a few of my Winter capsule wardrobe outfits on Instagram and thought I would share them here on the blog as well.  My Winter capsule wardrobe is a combination of the French Minimalist Winter 2018 and Essential Winter 2018 eBooks, with a few pieces I already had.
Outfit Details:
striped tee
gray cardigan (similar)
silver pendant necklace (similar)
black leggings
over the knee leather boots (almost exact)
handbag (same style, different colors) / SHOP THESE MICHAEL KORS BAGS
Outfit Details:
black turtleneck top (exact), (wool/cashmere version)
faux leather jacket (exact), (similar) / SHOP THESE LEATHER JACKETS
camel fringe scarf
skinny jeans (love these) / SHOP THESE AG JEANS
tall black boots / SHOP THESE BLACK BOOTS
Outfit Details:
burgundy tee
burgundy cardigan (similar)
rose gold pendant necklace (with tassel)
raw hem skinny jeans
brown riding boots (similar style)
brown leather transport bag (medium), (new small transport bag), (love this new transport bag!) / SHOP THESE CROSSBODY BAGS
Outfit Details:
beige cowlneck tunic
Kendra Scott Dani earrings
black jeans (the best fitting jeans)
tall black boots
tassel crossbody bag (similar style)
Outfit Details:
softspun cowlneck tunic
small gold hoop earrings
black leggings
herringbone vest (my favorite vest for 3 years!)
sneakers (similar style)
Outfit Details:
camel cashmere sweater (similar)
hunter green check scarf (one of my favs!)
raw hem skinny jeans
cognac ankle boots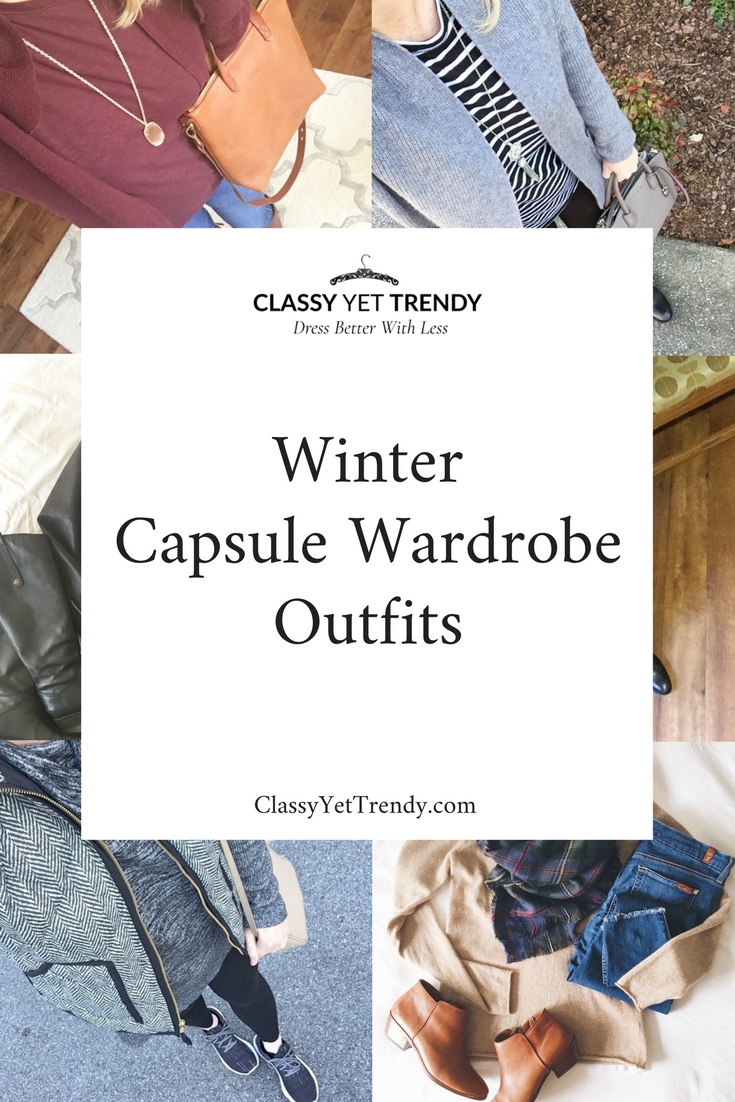 The two featured bloggers from the last linkup are:


1.  Please follow your Host 
2. Link up to 5 posts: 
it can be about fashion, style, beauty or lifestyle

(linkup to your blog post and not your main page)
3. Please include a link back to this post or place my linkup button in your post.
4.  Now, add your post(s) below!  I hope you enjoy the linkup and enjoy meeting other bloggers!
Each week I feature 2 bloggers from the previous link,
so link-up your blog posts for your chance to be featured!