10 Ways To Wear a White Tee (Fall Edition)
A white tee is one of the most versatile items in your closet?  It can be worn so many ways!  A white tee can be worn casual with jeans or shorts, plus it can be dressed up with a skirt or worn with a blazer.  You can keep one in your closet in the warm months.  Also, keep a long sleeve white tee in your closet during the cooler months, so you can layer it under sweaters  and cardigans.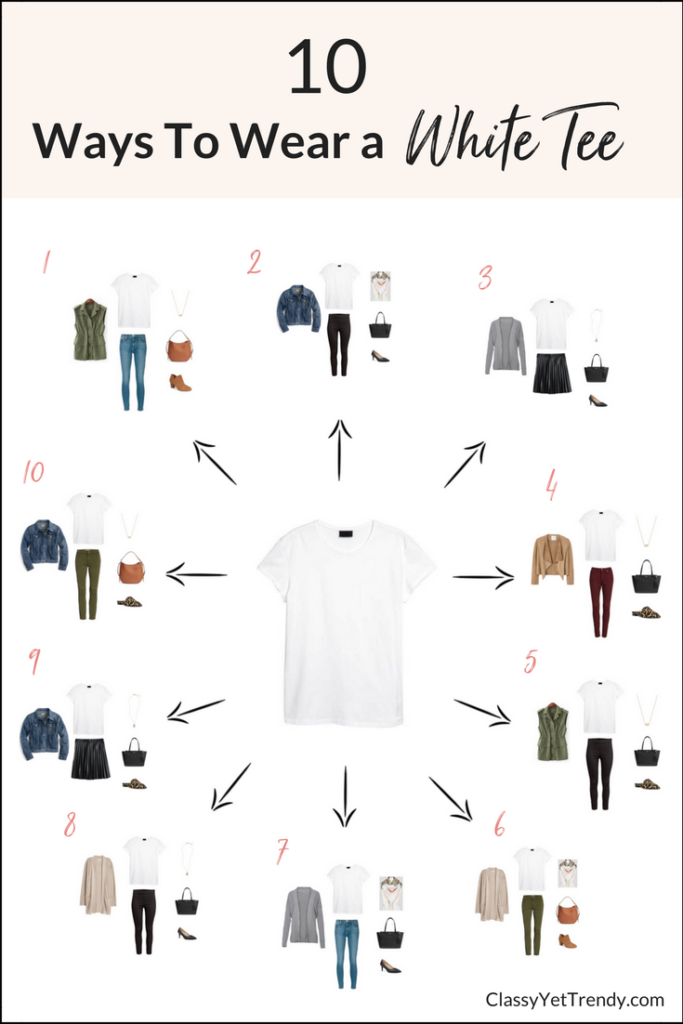 If you search for a "white tee" on Pinterest, you'll find hundreds of images on how to wear it.  You'll find both casual and dressy ways to wear it!
The outfits featured in this blog post are from the eBook, The Essential Capsule Wardrobe: Fall 2017 Collection.  I publish several capsule wardrobe eBooks every season.  Each eBook shows you how to create a capsule wardrobe from start to finish, using a set number of pre-selected clothes and shoes to create 100 outfits!  There's a packing list, checklist, outfit ideas visual guide and more.  It's like your own personal stylist for only $19.99!  You probably have most of the items in your closet already!  If you are missing any pieces, there are several shopping sources are included.  You can order the eBook below: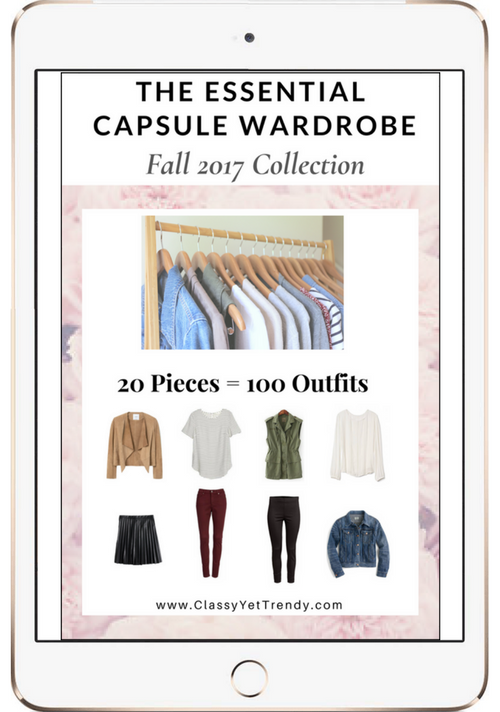 The White Tee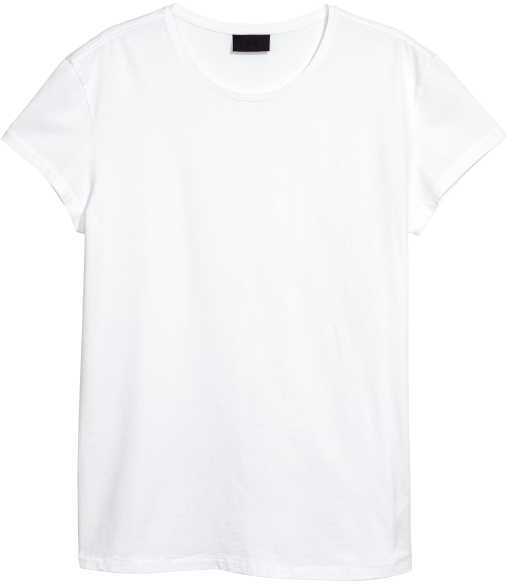 Shop the White Tee:
Nordstrom | J Crew via Nordstrom | Target
Here are the 10 outfits using a white tee, all from the 100 Outfit Ideas in The Essential Capsule Wardrobe: Summer 2017 Collection eBook.  The eBook includes 3 shopping sources for each of the items below!
Outfit #1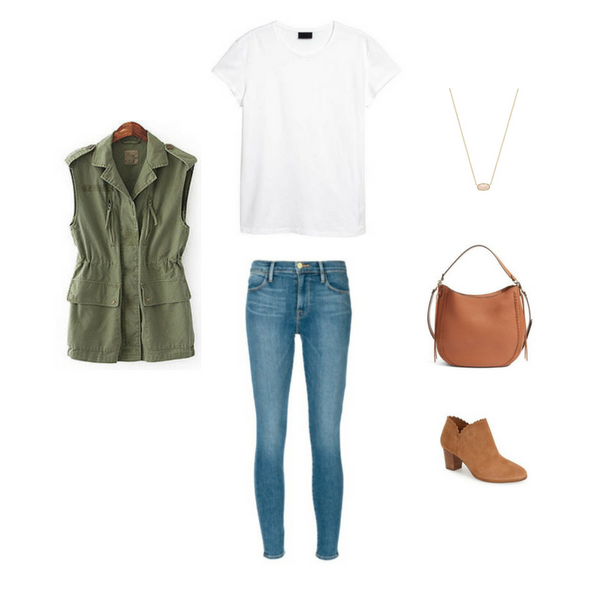 white tee | utility vest | jeans | (links to the accessories can be found in the eBook)
Outfit #2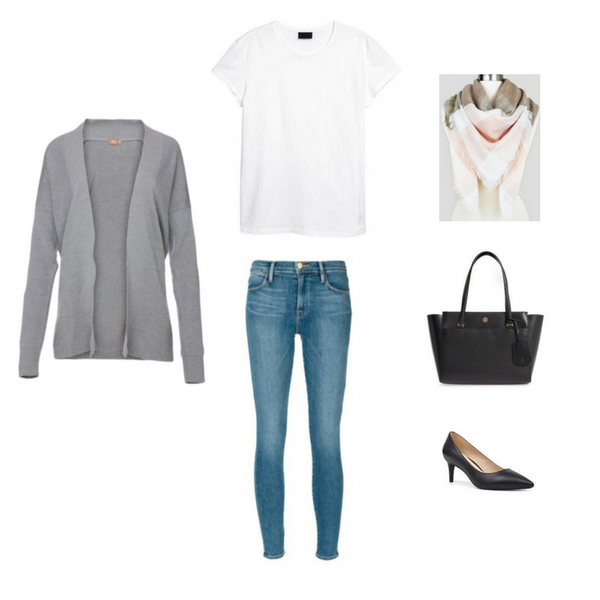 white tee | gray cardigan |jeans | (links to the accessories can be found in the eBook)
Outfit #3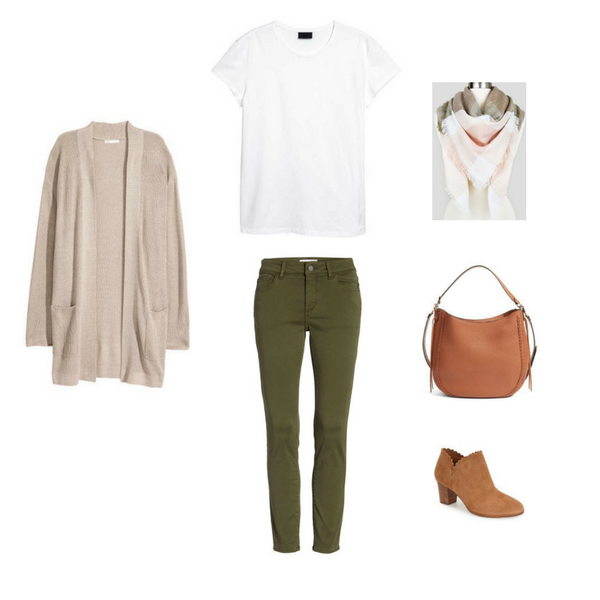 white tee | beige cardigan | olive jeans | (links to the accessories can be found in the eBook)
Outfit #4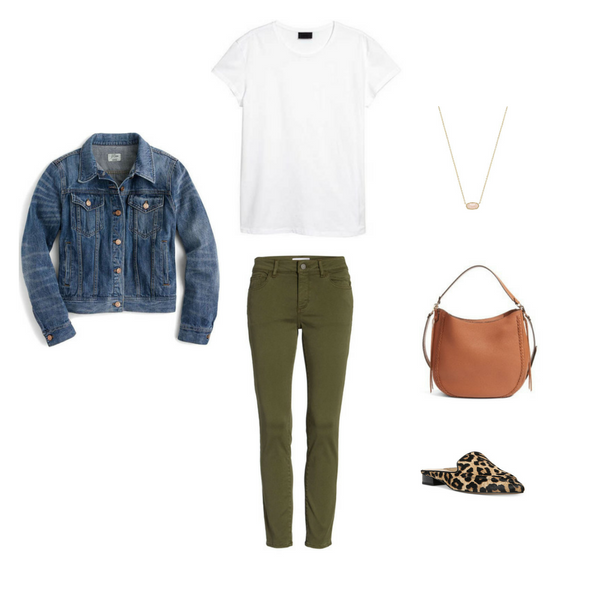 white tee | denim jacket | olive jeans | (links to the accessories can be found in the eBook)
Outfit #5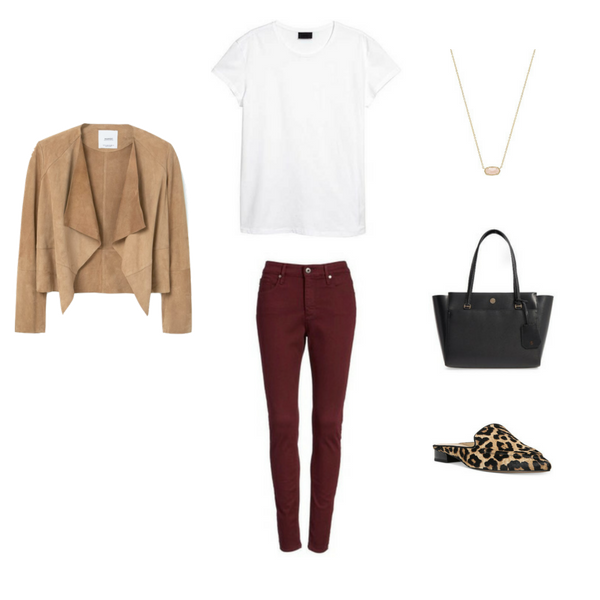 white tee | faux suede jacket | burgundy jeans | (links to the accessories can be found in the eBook)
Outfit #6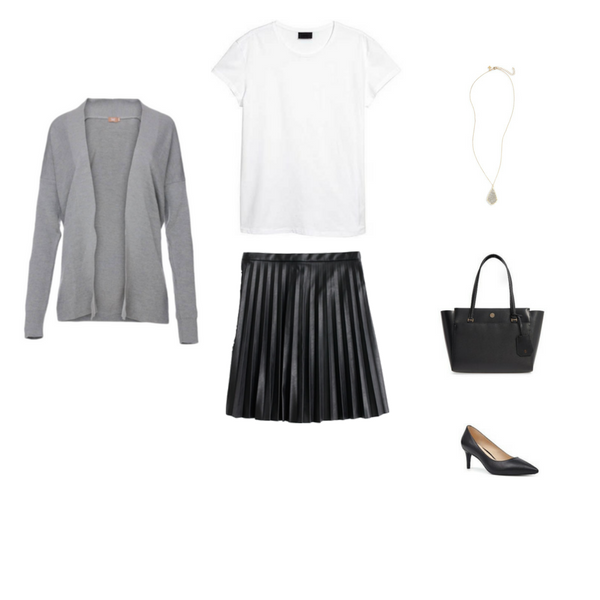 white tee | gray cardigan | pleated skirt | (links to the accessories can be found in the eBook)
Outfit #7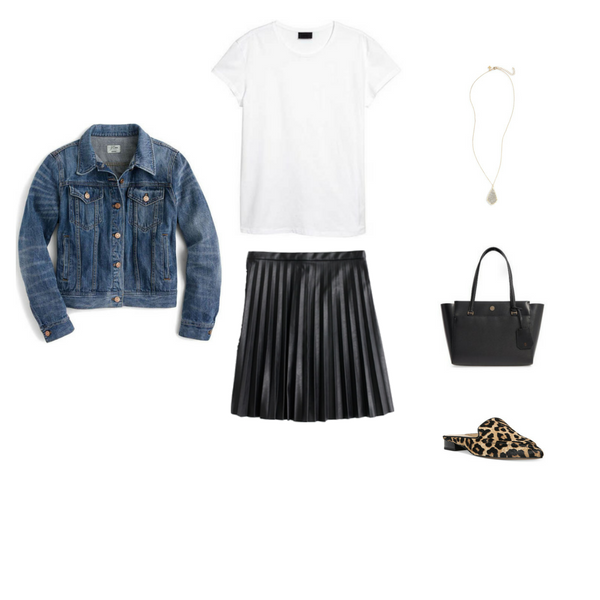 white tee | denim jacket | pleated skirt | (links to the accessories can be found in the eBook)
Outfit #8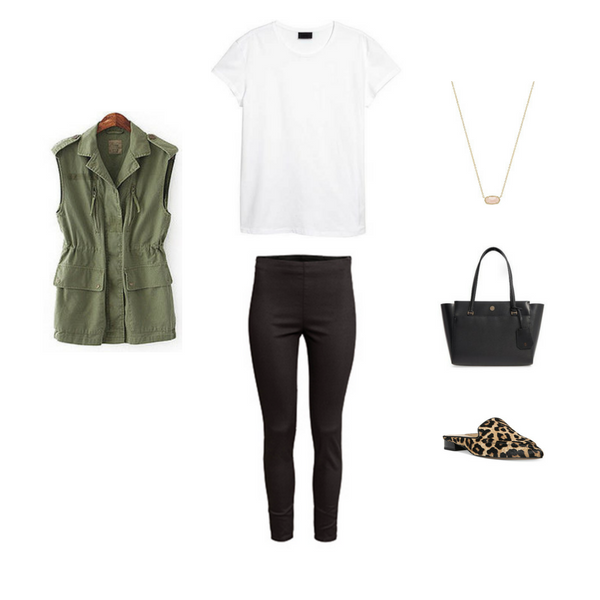 white tee | utility vest | black ankle pants | (links to the accessories can be found in the eBook)
Outfit #9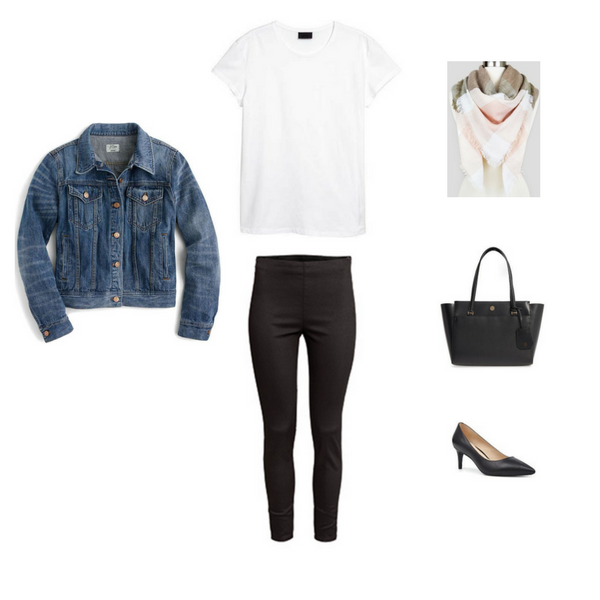 white tee | denim jacket | black ankle pants | (links to the accessories can be found in the eBook)
Outfit #10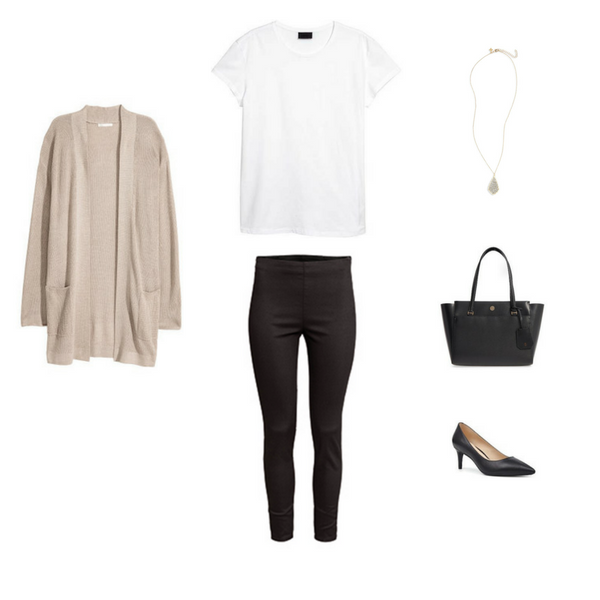 white tee |beige cardigan | black ankle pants | (links to the accessories can be found in the eBook)