Spring Accessories Under $50
Spring is here and what better way to freshen up your outfits than with a few colorful accessories!  Accessories can take your outfits from boring to fabulous with pops of color.  You can add soft pastels for a soft Spring look or you can choose bold jewel tones for more intense color.  You can add these gorgeous accessories such as this Scalloped Tote and coordinate it with these Beaded Ball Drop Earrings and either this Pineapple Stripe Neckerchief or this Bahama Floral Print Scarf.  If you want neutral accessories, this Triple Gusset Crossbody Bag would look great with this Claire Y-Necklace and these Cateye Sunglasses.  Since straw bags are very much on-trend and probably will be throughout the Summer, I found this Round Straw Cross Body Bag which is only $40!  I purchased these Gucci dupe mules the other day and am loving them since they are so soft and comfy!  Plus, they are just under $23!
You can shop the post below for all these lovely accessories!  Which ones are your favorites?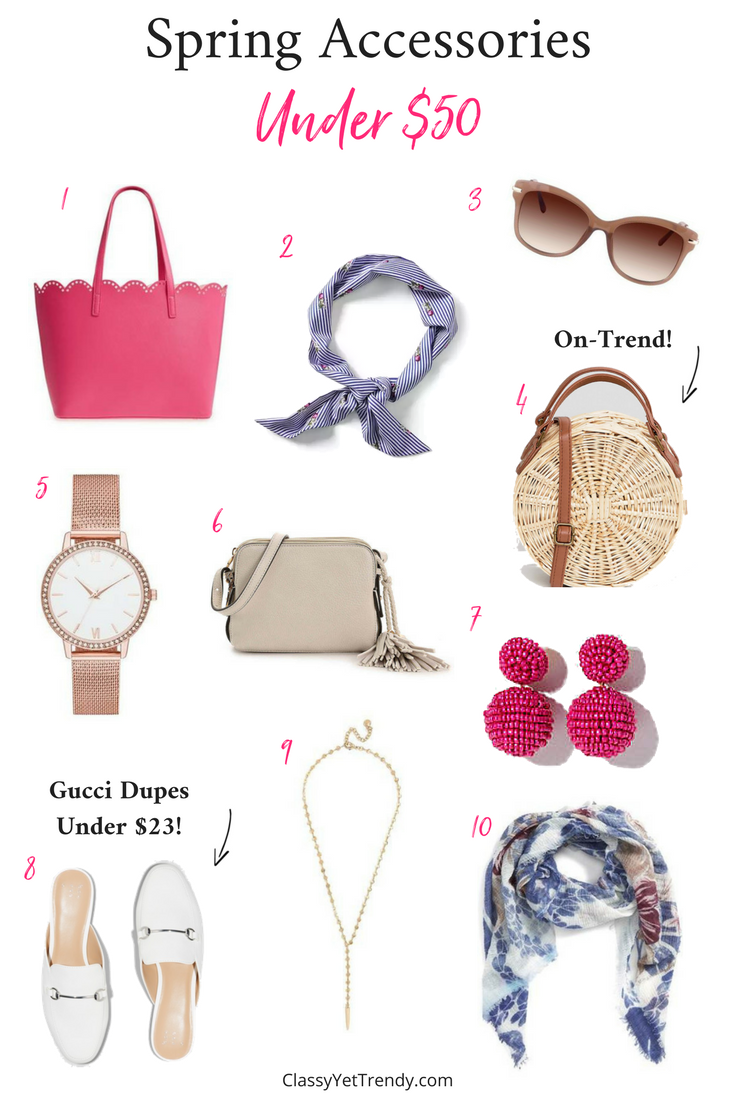 Shop The Post:
1. Scalloped Tote
2. Pineapple Stripe Neckerchief
3. Cateye Sunglasses
4. Round Straw Cross Body Bag
5. Crystal Mesh Strap Watch
6. Triple Gusset Crossbody Bag
7. Beaded Ball Drop Earrings
8. Kona Slip On Loafer Mules
9. Claire Y-Necklace
10. Bahama Floral Print Scarf