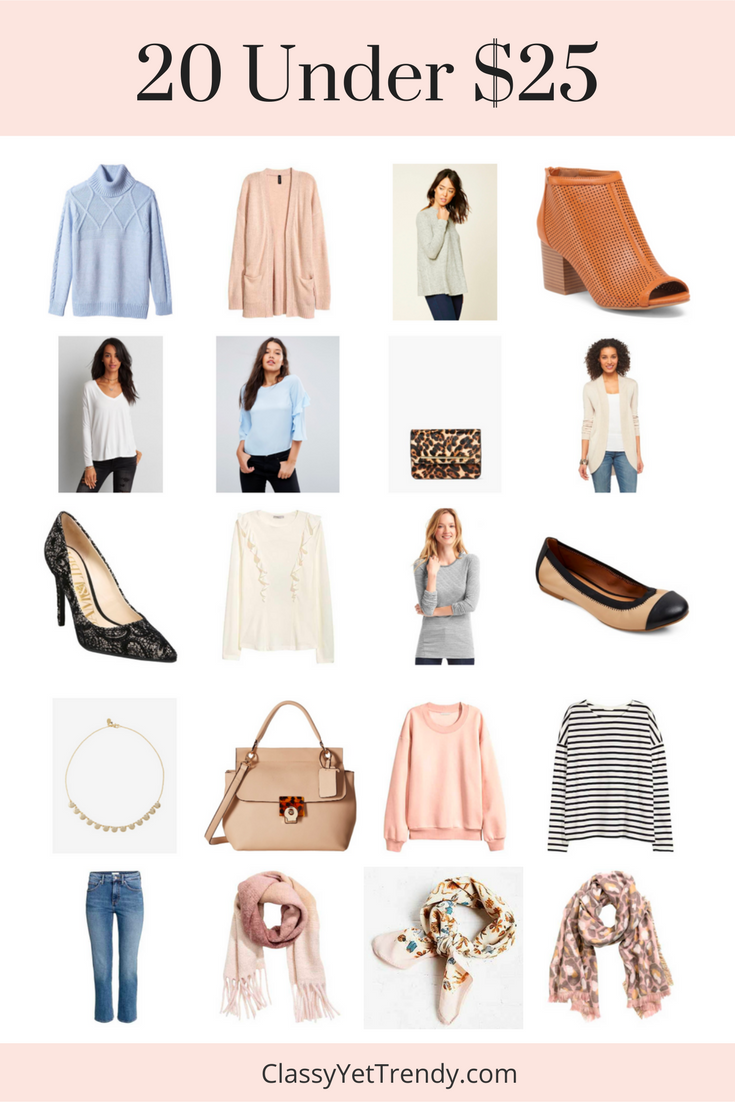 Do you want to add a few trendy items to your closet, but don't want to spend much money?  Do you need to add a few essentials to your capsule wardrobe, but need to stick to your budget?
I found 20 trendy items, all under $25 each!  Several of these items would make great Winter to Spring transition pieces.  You can wear this striped top now under a cardigan or with a vest.  Then come Spring ,you can wear it with jeans, this bandana scarf and a pair of sneakers or with a pair of pastel pants, a statement necklace and this pair of heels.
Have you seen the blush/black flats at retailers for this Spring?  These Chanel-inspired flats are under $20!  This neutral-color handbag will go with all your outfits and is under $23!  If you are thinking about adding a popular ruffle-accent top to your closet, this baby blue one or this ivory one would look beautiful.