The French Minimalist Winter 2020 Capsule Wardrobe Sneak Peek + 10 Outfits
Always know what to wear with a French Minimalist capsule wardrobe for the Winter season!
This post is a preview of the e-Book, The French Minimalist Capsule Wardrobe: Winter 2020 Collection. I'm sharing a few pieces in the capsule that you can mix and match with other pieces to create several outfits!
I'm excited to share with you all the latest Capsule Wardrobe e-Book! It's for the Winter 2020 season and includes 100 outfit ideas. If you need a functional wardrobe, with both casual and dressy outfits, this one is perfect for you! Thousands of women use my eBooks every season…over 35,000 Capsule Wardrobe E-Books have been sold!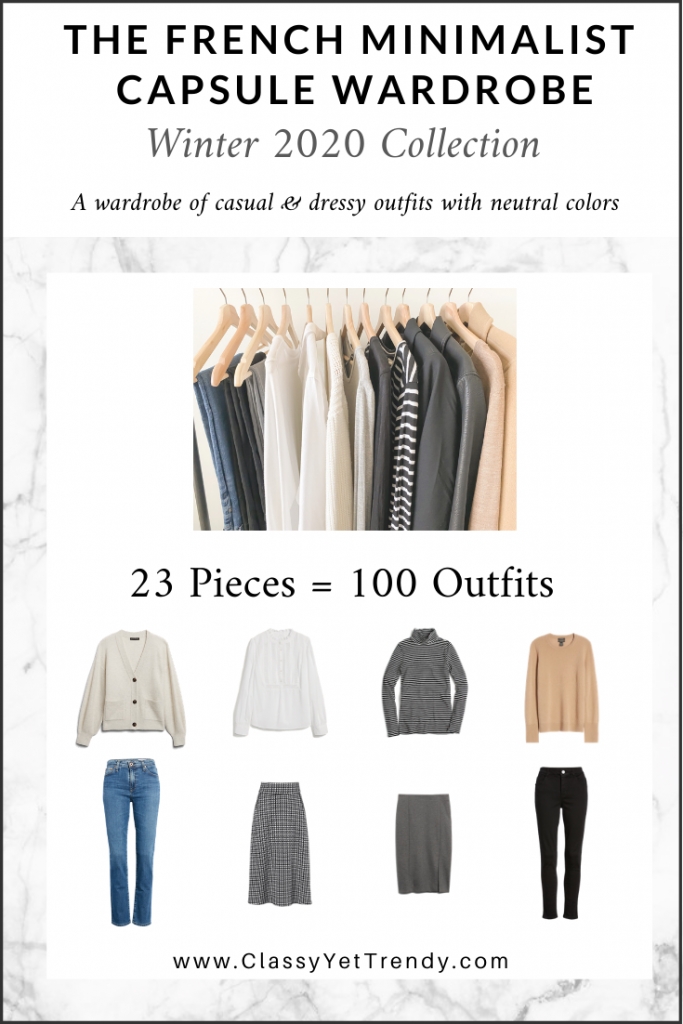 Complete step-by-step guide to creating your capsule wardrobe
A wardrobe plan of 23 Clothes and Shoes with SEVERAL shopping options for each piece (including Accessories)
Regular, Plus & Petite size convenient shopping links included!
100 outfit ideas
Printable Checklist
Wardrobe Coordinating Color Chart
Travel/Mini Capsule Wardrobe Guide (10 Pieces / 7 Outfits)
NEW! Ready-To-Use Monthly Outfit Calendar, using outfits from the collection

NEW!

Outfits Calendar Template, so you can also create your own calendar!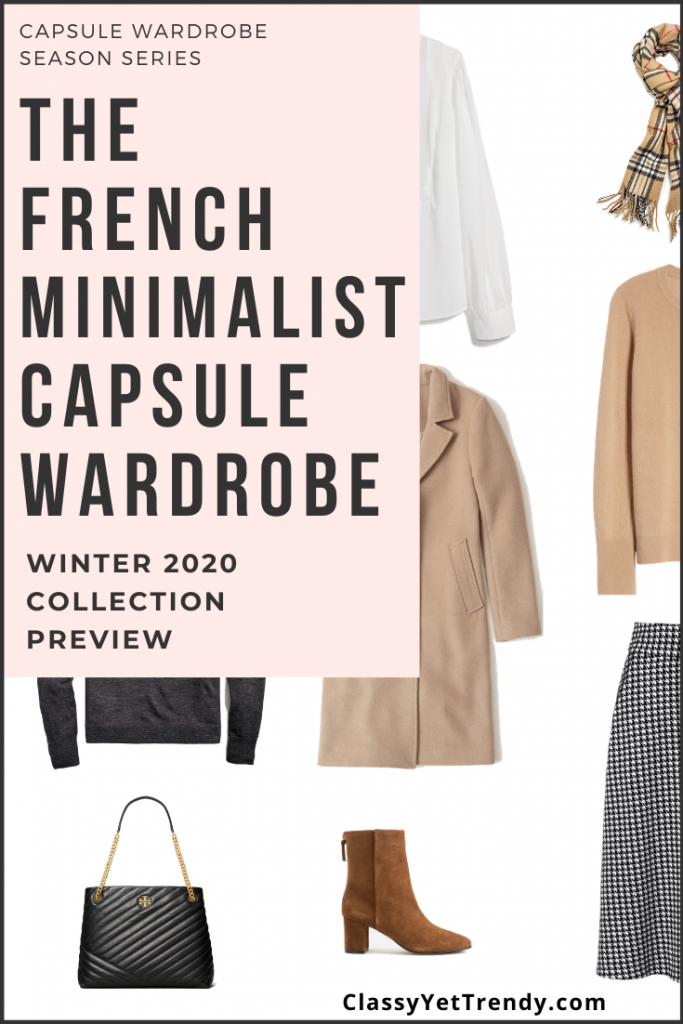 Here are JUST A FEW PIECES in the E-Book:
(the E-Book has 2 convenient shopping links each for Regular, Plus & Petite sizes,
with different price points for each item)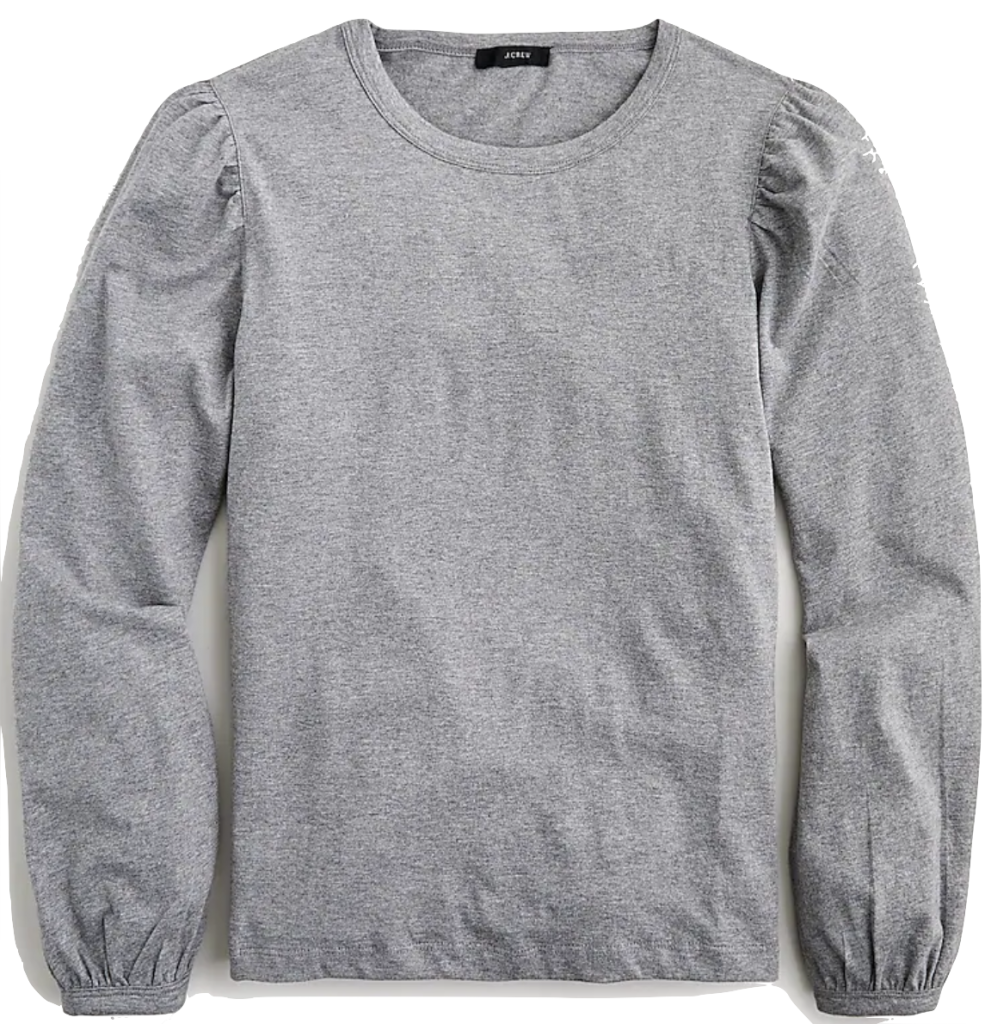 Jersey Puff Sleeve Tee comes in 5 colors!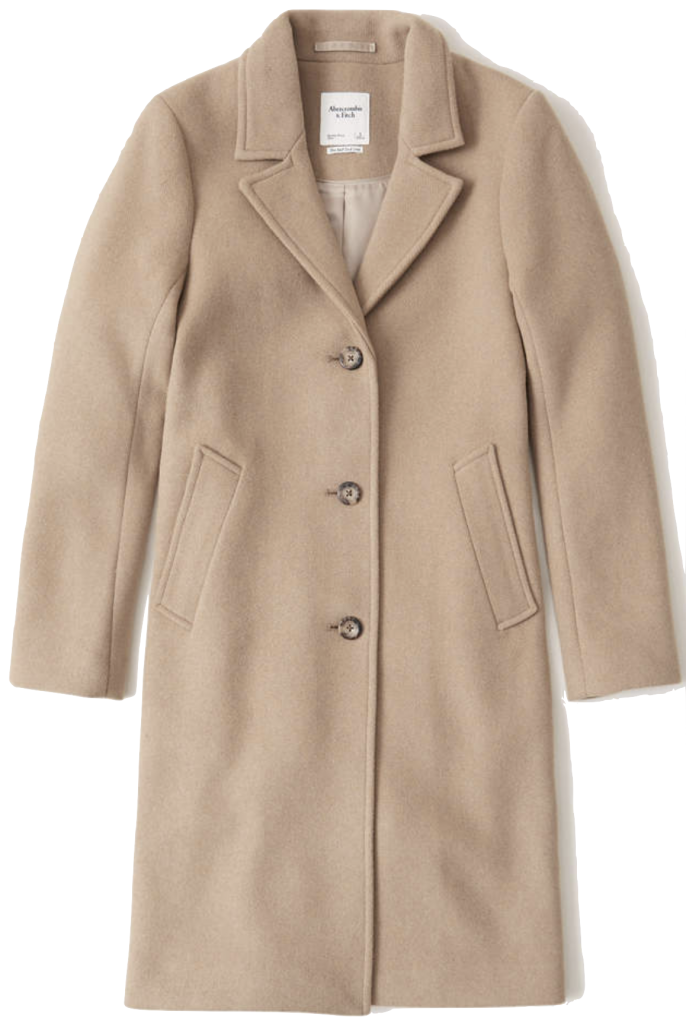 Wool Coat comes in 6 colors!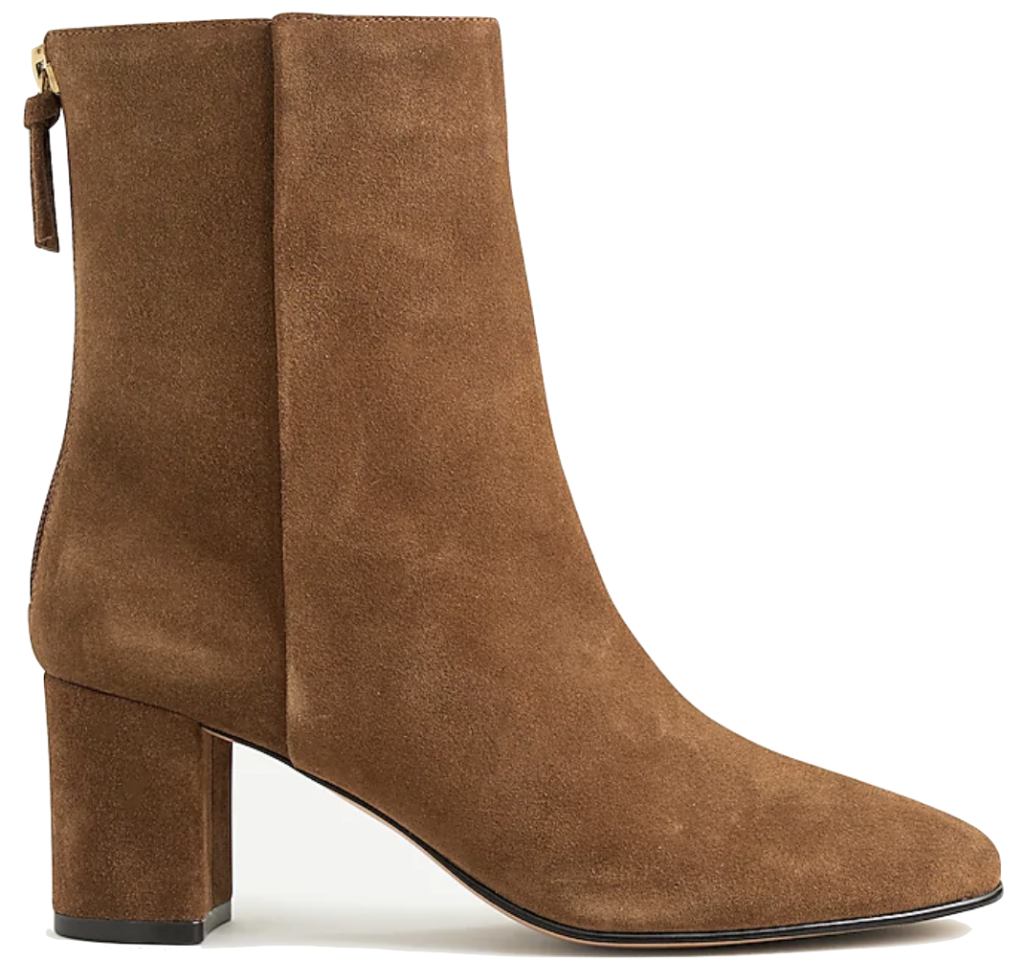 Brown Suede Ankle Boots / gorgeous` budget option
You may also like:
What Is a Capsule Wardrobe?
How To Start A Capsule Wardrobe: A 5-Step Visual Guide
How To Create a Core Closet
How to Build A Travel Capsule Wardrobe
10 Outfits From The eBook:
Outfit #4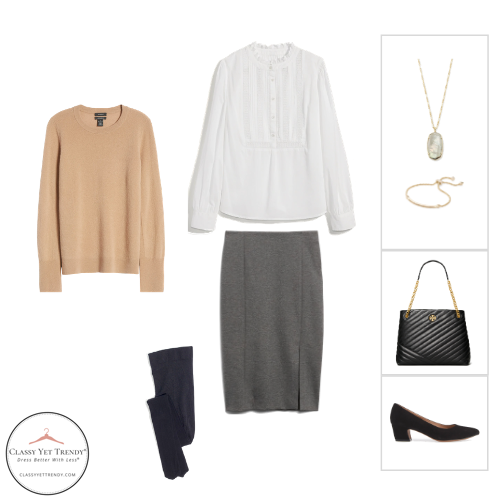 Outfit #11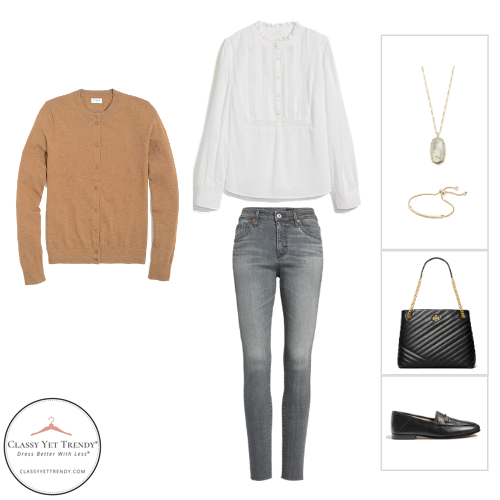 Outfit #25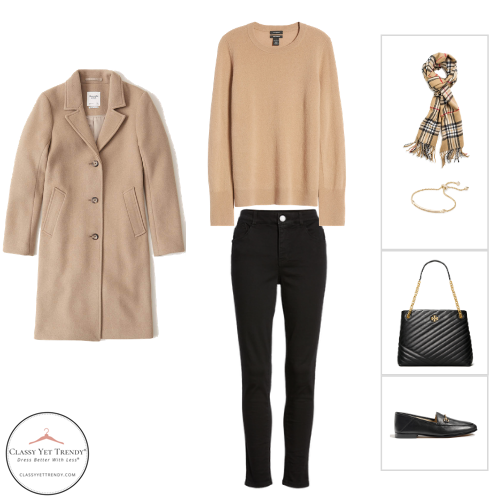 Outfit #31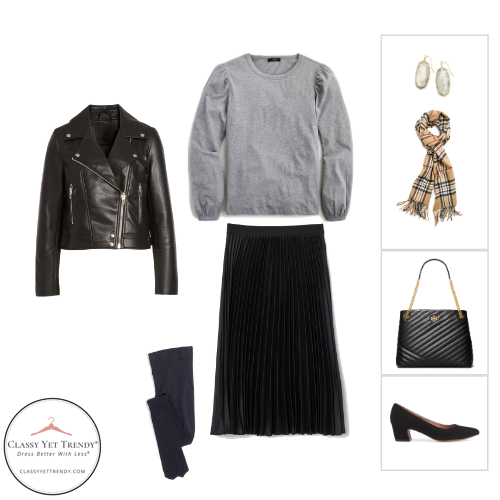 Outfit #32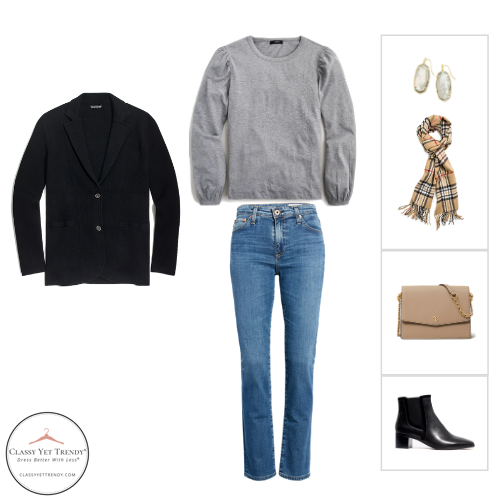 Outfit #38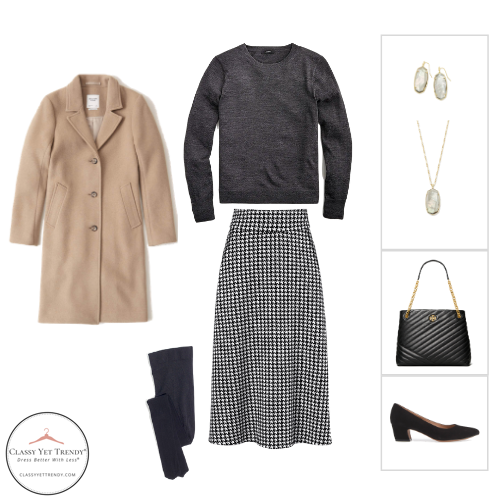 Outfit #53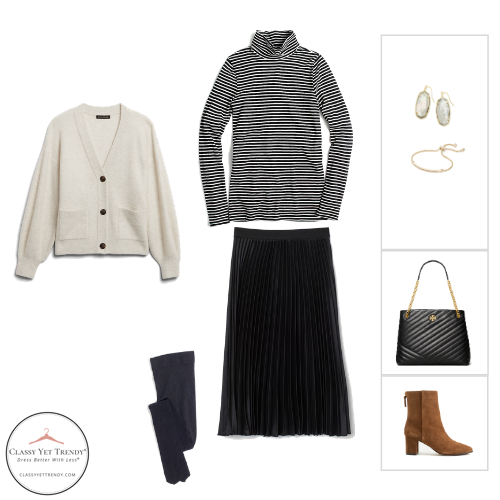 Outfit #64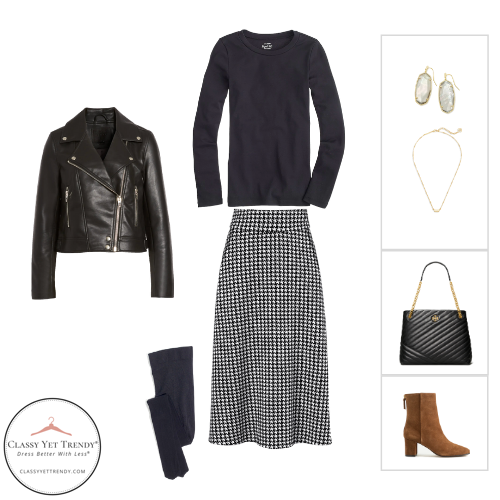 Outfit #79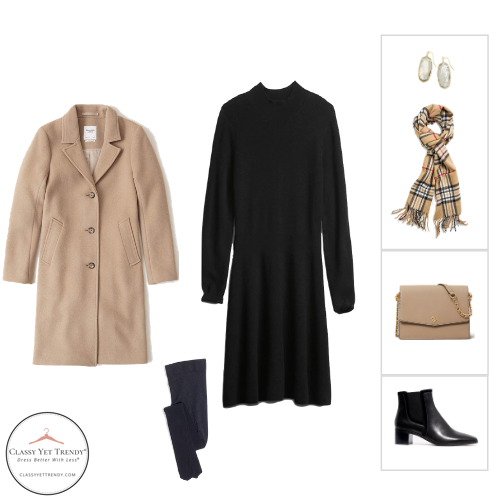 Outfit #97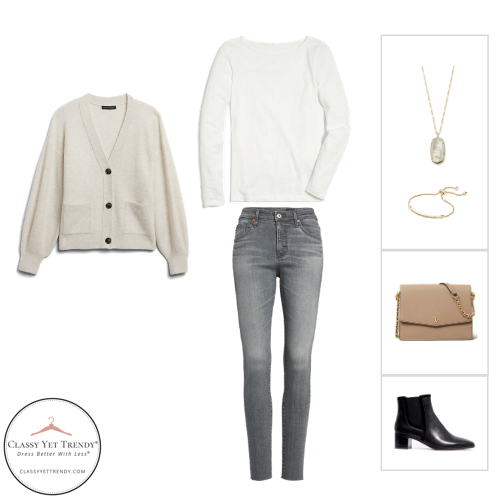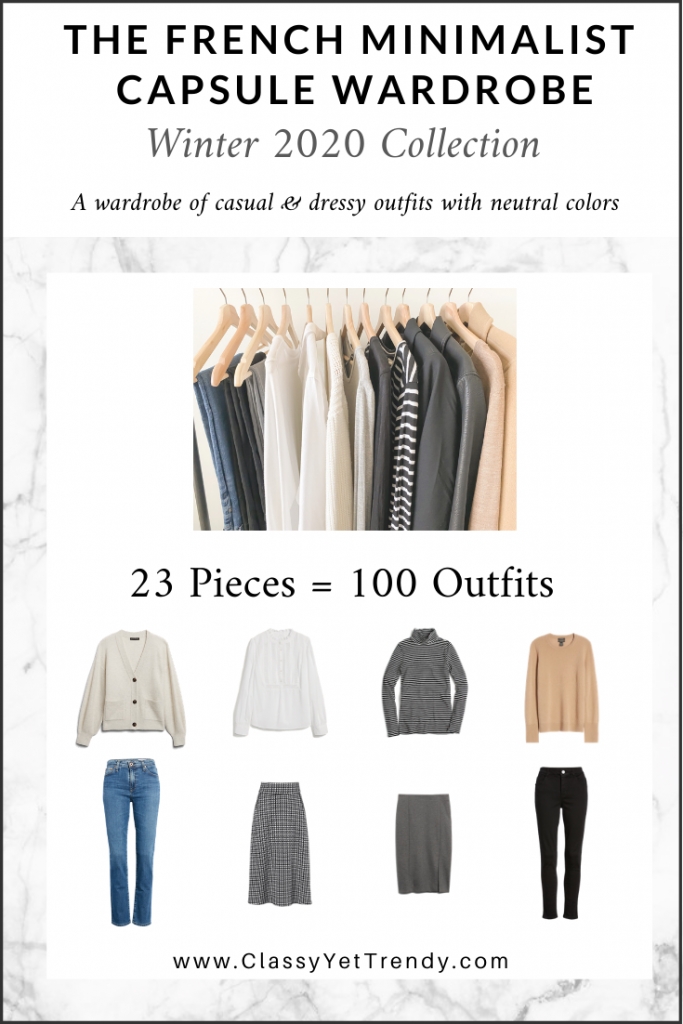 "Then you will know the truth, and the truth will set you free." – john 8:32