How to Declutter Your Clothes Closet: The "Pull & Bag" Method
Decluttering your closet can often be a daunting task, one that we all dread doing. How long have you been wanting to clean out your closet? When you think of cleaning out your closet, do you put it off because you just don't have the time?
I have found a way to declutter your closet quickly and easily and I can't wait to share it with you! I did a quick declutter of my own closet a few months ago using this method and I was surprised at how quickly it went. #LTKRefresh
If you want to declutter your closet the traditional way and do everything at one time, I have a complete guide to Cleaning Out Your Closet with a Detox Your Closet Worksheet here. But, if you only have a few spare minutes, read on to find out to quickly declutter your closet…
The "Declutter and Get Rid Of Everything" Myth
Often when you hear the word "declutter", you may think you will need to get rid of everything. I have heard of some people who got rid of so many clothes at one time and later regretted it. While we want to have a neat and organized closet, don't do anything too drastic like getting rid of too much at one time. I recommend easing into decluttering an area.
What You Will Need To Declutter Your Closet
Gather a few trash bags or boxes that you will use as temporary storage. The size of the trash bags can be the regular tall kitchen bags you use everyday in your kitchen. If you want to use trash bags, just take a few unused ones from your kitchen. If you want to use boxes, you can use either cardboard boxes that are medium or large size or if you have some plastic storage bins with lids around your house, you can use those too.
The "Pull & Bag Method"
The "Pull & Bag Method" declutters your closet in less steps, breaking up the whole decluttering process into small steps. You can do these small steps at your own pace and whenever you have time to work on your closet! So, instead of allocating several hours to do a complete closet cleanout, you can work on it when you have free time. This method is perfect for those of you who work a lot, have a full schedule or busy moms who don't have several hours to set aside just to work on your closet.
Step 1

: Pull the clothes, shoes and accessories out of your closet you enjoy wearing and wear often.

What tops do you wear most often? What bottoms, layers and shoes do you enjoy wearing and fit well? Not only pull items you are wearing for the current season, but also go through your off-season clothes. It is easier to go through your closet and know what items you wear most often, rather than pulling each item out and deciding "when was the last time I wore that?" Set those clothes aside on your bed, on the floor or on a clothes rack.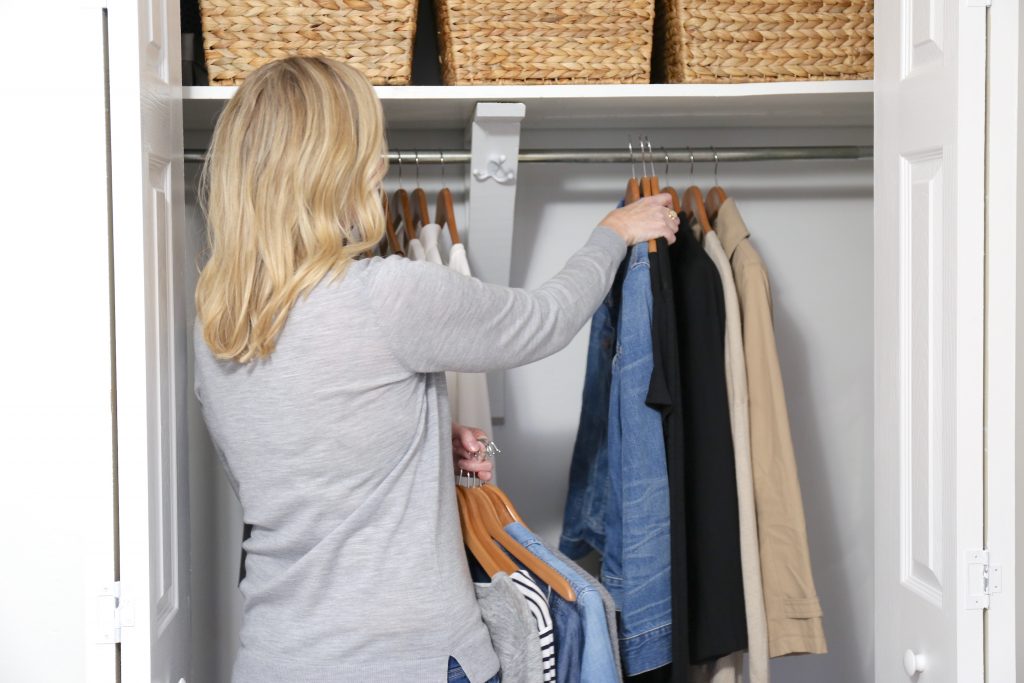 Step 2

: Bag/Box up the remaining clothes, shoes and accessories in your closet.

What remains in your closet should be items you haven't worn in over a year, ones that no longer fit, are worn or faded or those you just don't feel comfortable wearing. Take all these items out of your closet and put them in bags or box them up.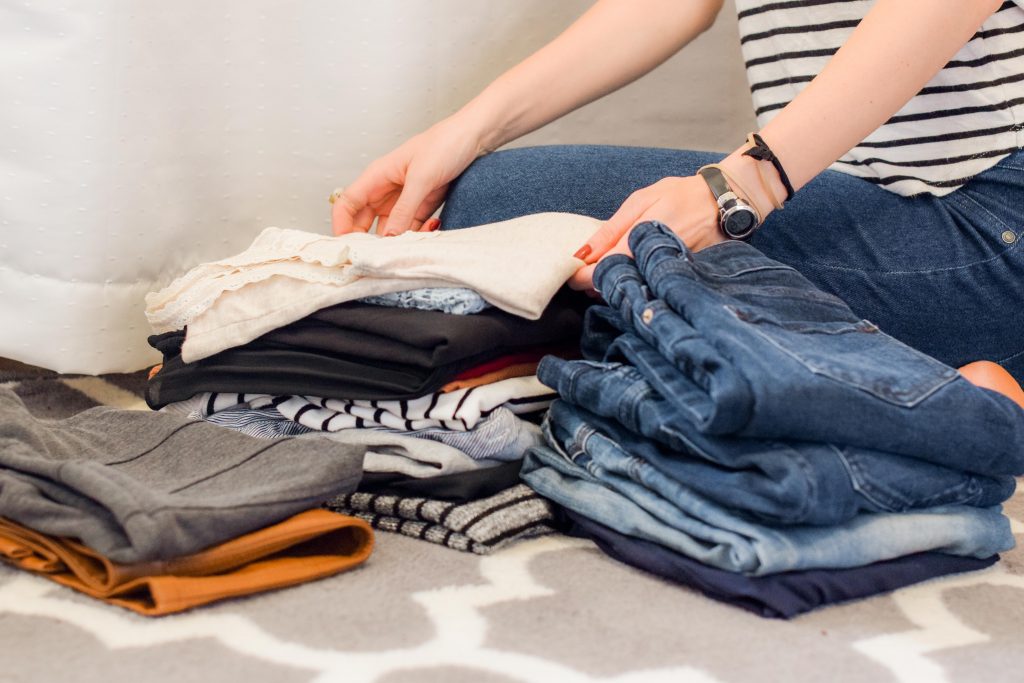 Your closet should be completely empty now. Now is a great time to wipe down the walls, dust any shelves and clean the closet floor before putting things back in your closet!
Step 3

: Put the clothes and shoes you enjoy wearing back in your closet.

Hang up and/or fold the clothes in your closet that you wear. A great way to organize your closet is to hang your tops together, then your bottoms, then layers, then outerwear. You will be able to locate your clothes more easily and get dressed quickly everyday.

Your closet should now be clutter-free! Stand back, look at your closet and see what you have accomplished!

Go a step further and create a capsule wardrobe so you can get dressed quickly and easily everyday! See Step #5 below for more details.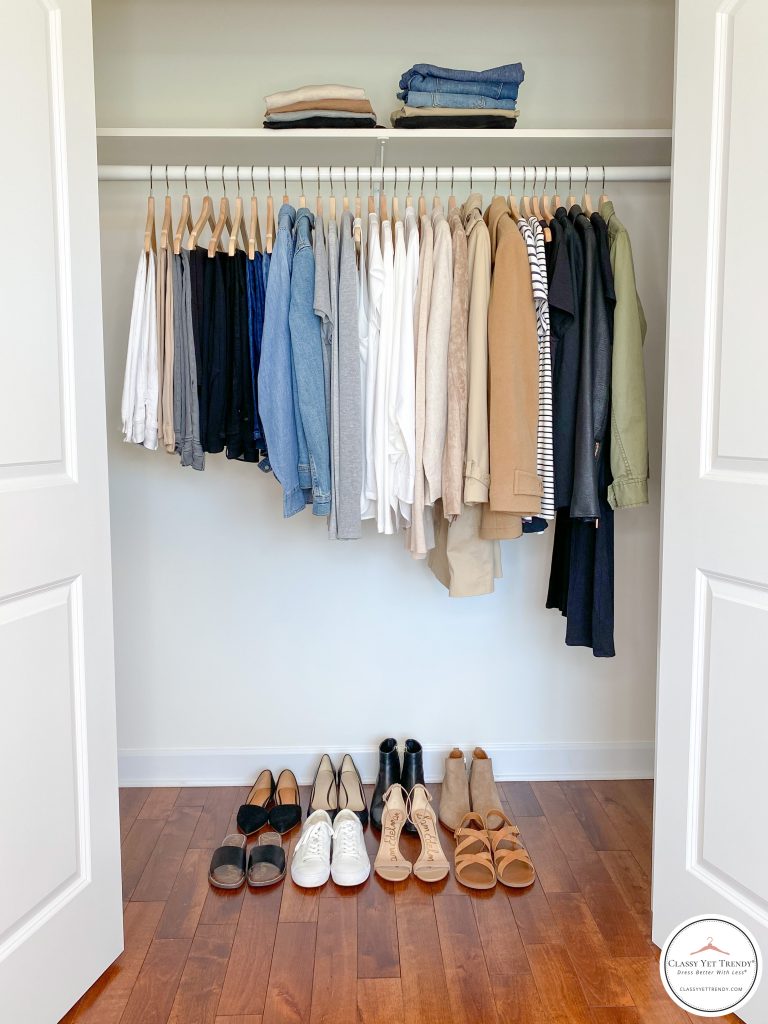 Closet Organization Essentials
Here are some essentials I currently use in my closet to keep everything organized as well as a few items I am looking to buy. Prior to moving in our current home, I had a small closet for my clothes. I hung the current season capsule wardrobe on these similar wood hangers, then stored my off-season clothes and shoes in these plastic bins and stacked the bins on opposite sides of the closet. In our current home, my husband and I have a walk-in closet adjacent to our bathroom, so we have ample space to hang our clothes and store our shoes. I hang my off-season clothes on these velvet hangers and still use my wood hangers for my current season capsule wardrobe. I like these wood hangers with clips to hang skirts and shorts. I am looking to purchase this handbag organizer, Target has their new Brightroom Organization Storage, which includes closet storage, shelving units and all kinds of storage products! There are lots of closet organization products on Amazon as well!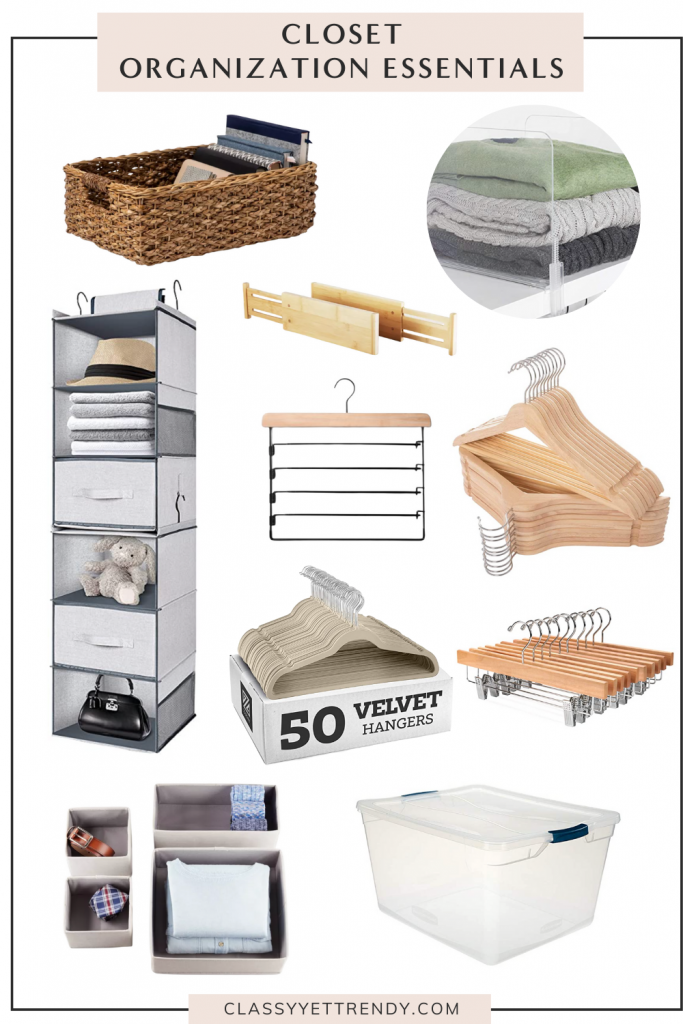 Shop The Closet Organization Essentials:
Step 4:

At a later time, go through the bags/boxes of clothes and shoes at your own pace.

For the bags/boxes of clothes and shoes you no longer enjoy wearing, you can go through one bag/box at a time when you have a few spare minutes here and there. You can use the Detox Your Closet worksheet to help you decide what to toss and what to donate. When you are going through your bagged clothes and shoes and see an item you want to keep, you can always put it back in your closet. You can download, print and save the Detox Your Closet worksheet.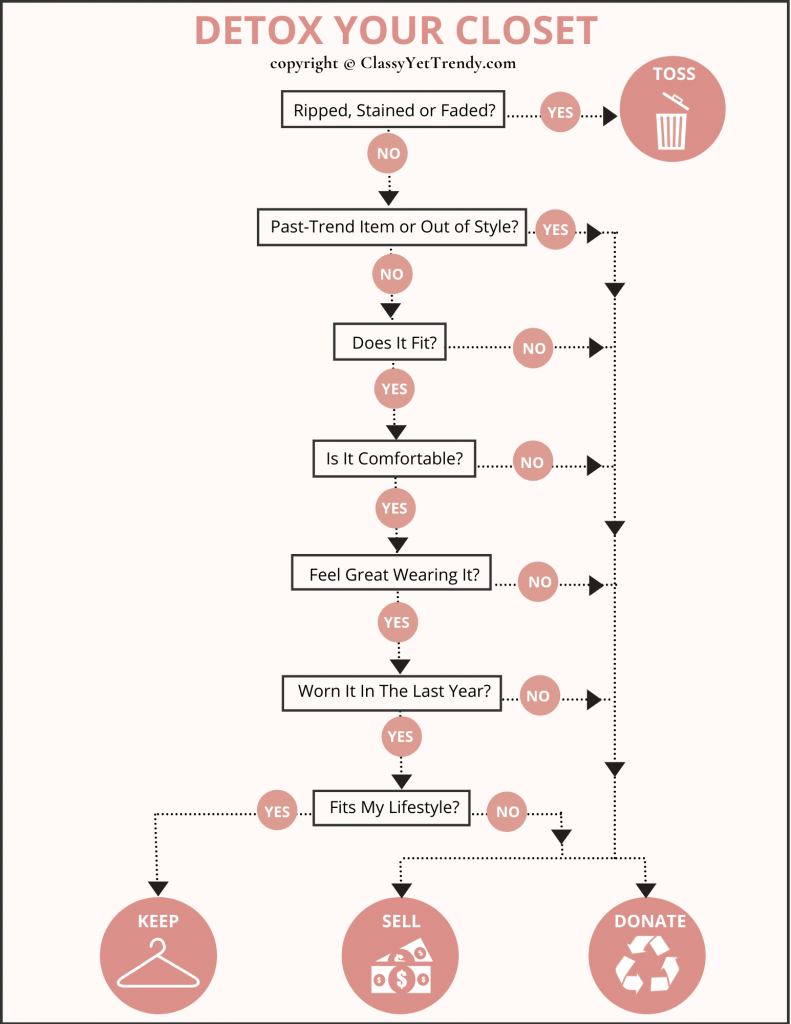 Step 5 (optional):

Use a Capsule Wardrobe To Get Dressed Quickly and Easily

Now that you have your favorite clothes you enjoy wearing back in your closet and your closet is decluttered, you can create a capsule wardrobe to have dozens of outfits ready to wear! If you don't already use a capsule wardrobe, you can begin with a foundation wardrobe, which includes the classic and timeless pieces for a mixable wardrobe. Or, you can use the items in your existing wardrobe to create your capsule! Just choose which capsule wardrobe you need below and you are on your way!
1. A Ready-To-Wear
Classic and Timeless

Foundation Capsule Wardrobe

If you need a capsule wardrobe that is both casual and dressy, the best-selling Simplified Style®: The Dressy and Casual Capsule Wardrobe Collection is for you! Clothes and shoes in classic and timeless styles with neutral colors are in this capsule. You can use this capsule wardrobe year-round and includes wardrobe plans for all seasons of the year. Included are convenient shopping links, a visual capsule wardrobe guide, 400+ outfits, outfit calendars and more.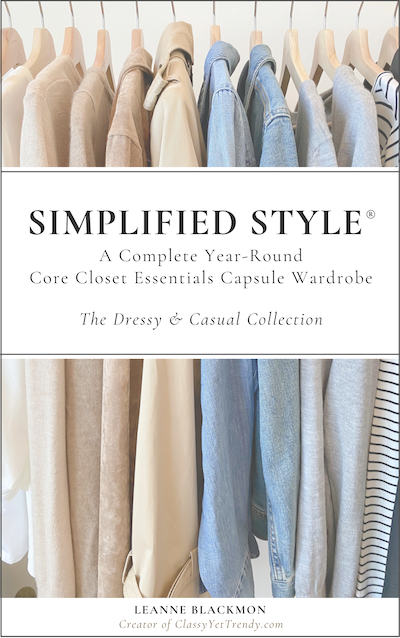 2. A Ready-To-Wear
Athleisure

Foundation Capsule Wardrobe

If you enjoy wearing athleisure styles you will love Simplified Style®: The Athleisure Capsule Wardrobe Collection. This capsule is similar to the Dressy and Casual capsule wardrobe collection above, but includes all athleisure foundation styles in neutral colors. It also includes convenient shopping links, a visual capsule wardrobe guide, 400+ outfits, outfit calendars and more.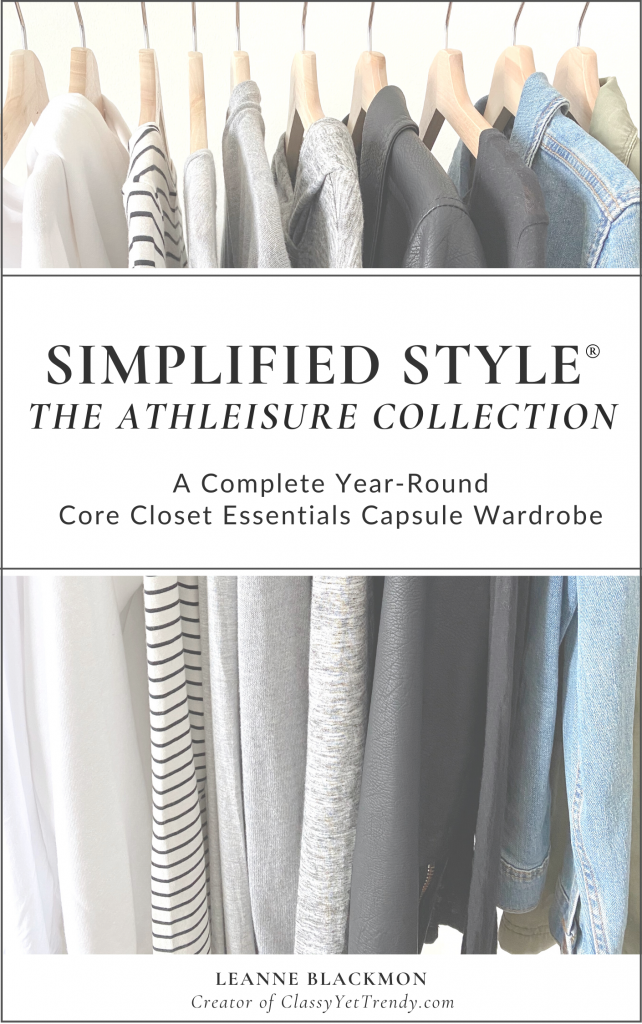 3. Create A Capsule Wardrobe
With Items In Your Closet
If you want to create your own capsule wardrobe using items already in your closet, you will enjoy using The Essential Capsule Closet. This guide includes how to create a color palette, 20 pre-designed color palettes, several core closet essentials with shopping links to help build your capsule, how to coordinate your clothes and shoes, how to coordinate your outfits, worksheets and more!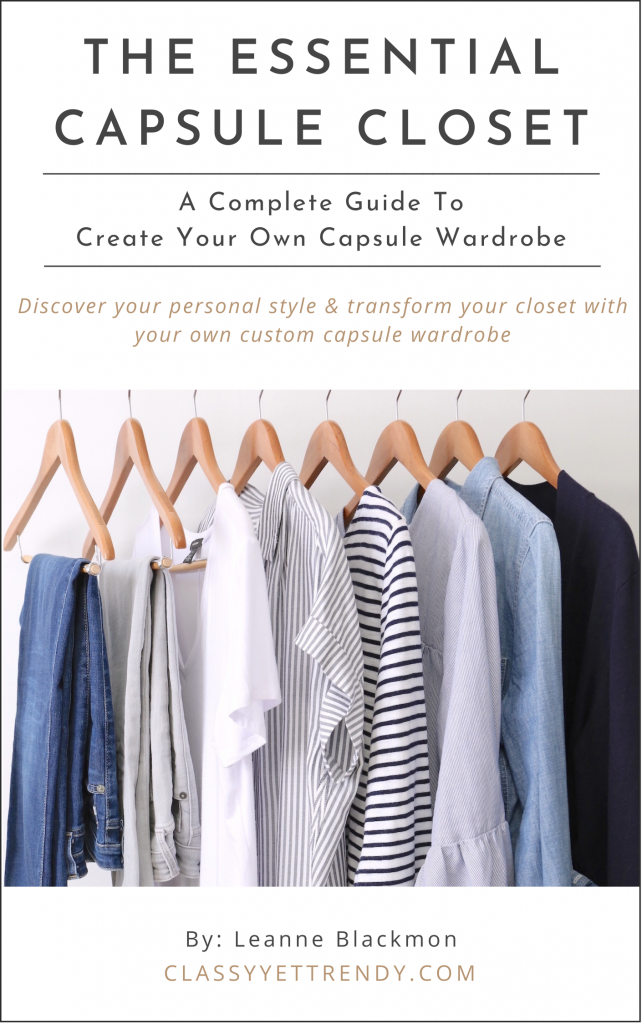 I hope you enjoyed this post!
Thank you for visiting the blog!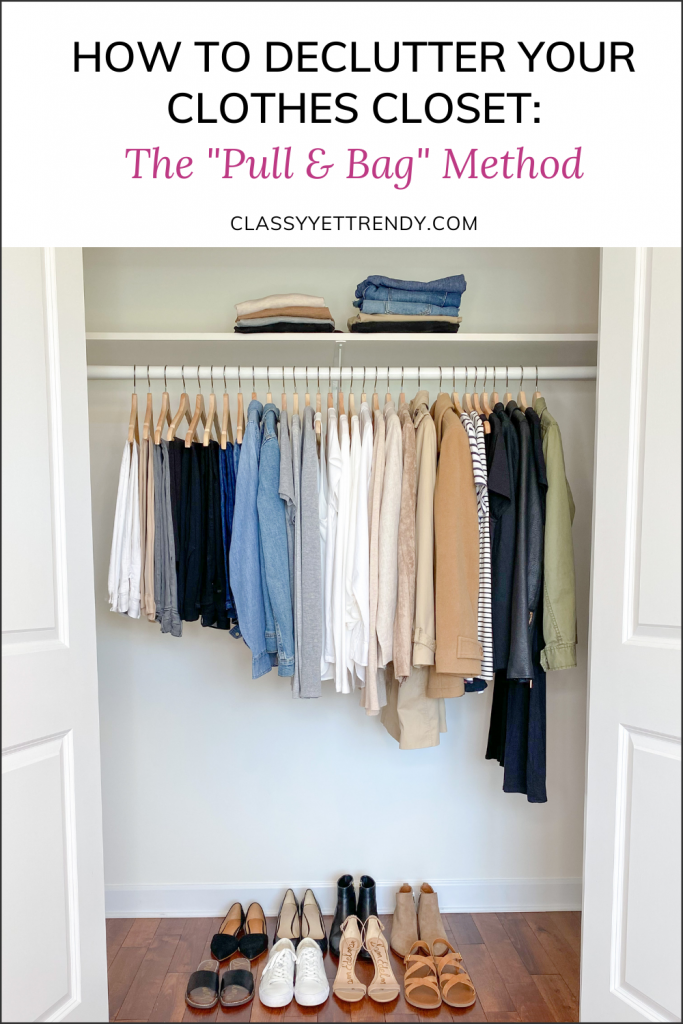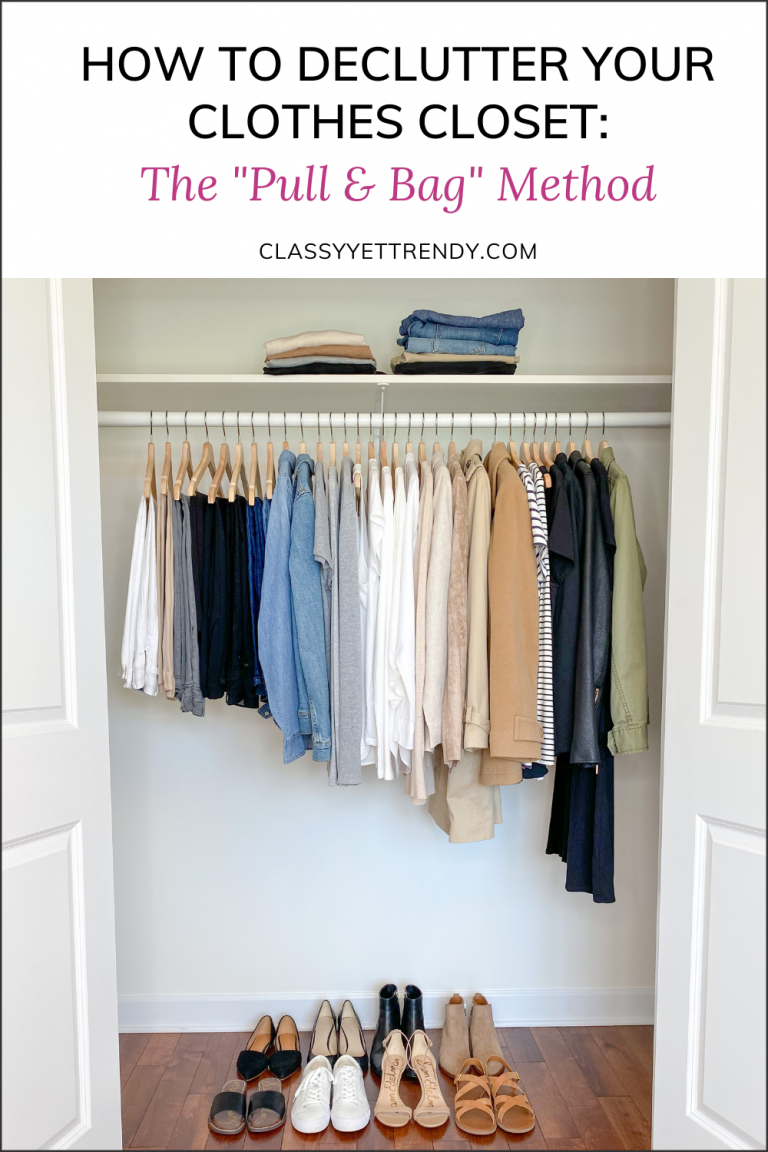 A Bit Of Inspiration For Your Day:
"Blessed be your glorious name, and may it be exalted above all blessing and praise. You alone are the Lord. You made the heavens, even the highest heavens, and all their starry host, the earth and all that is on it, the seas and all that is in them. You give life to everything, and the multitudes of heaven worship you." – Nehemiah 9:5-6