The Coastal Grandmother 9×9 Wardrobe Challenge
I'm partiipating in a wardrobe challenge…the Coastal Grandmother 9×9 Challenge #coastalgrandmother9x9!  You might be thinking what is a wardrobe challenge?  It is where you wear a number of items in different outfits for a number of days.  I have participated in a few of these wardrobe challenges in the past and they are not only fun, but it is a way to really test your wardrobe to see if it works for you and your lifestyle.
The last wardrobe challenge I did was the The Smart Casual 10×9 Challenge in April. It was based on the Smart Casual Mini Capsule Wardrobe in this post using 10 pieces, which made 9 outfits. I had an overwhelming response to this, with many of you saying you really liked this capsule and some of you want more of them!
Mary with @this_littlecloset on Instagram, who uses a capsule wardrobe in her closet and also follows the Classy Yet Trendy capsule collections, had the idea of doing a #coastalgrandmother9x9 challenge. This wardrobe challenge is based on the Coastal Grandmother Mini Capsule Wardrobe, but you can use any pieces you have in your closet with a coastal/beach style!
I Am A "Coastal Grandmother"!
After watching Lex Nicoleta's (who coined the term) Coastal Grandmother video on TikTok, I realized I've been a "coastal grandmother" for most of my life! I don't have grandchildren, but my lifestyle and hobbies are like the "coastal grandmother" aesthetic. I love wearing light neutral colors, especially linen, have a collection of blue transferware dishes (and I also love ironstone dishes), enjoy cooking and love watching Ina Garten and my house is decorated in a neutral coastal style with blue and green accent colors.
How To Join The #coastalgrandmother9x9 Challenge
1. Check out the Coastal Grandmother Mini Capsule Wardrobe blog post and select those items from your closet or choose similar items with a coastal/beach style. (I am going to #shopmycloset and substitute a couple of items with things I already have).
2. Post your outfits Monday, June 6 through Tuesday, June 14 on Instagram or Facebook and include the hashtag #coastalgrandmother9x9
3. Start wearing outfit 1 on day 1, outfit 2 on day 2, etc.
What's In My Challenge Wardrobe
Since I live in the Alabama and our weather is currently averaging in the upper 80's, I'm using summer season pieces. I "shopped my closet" and picked 9 pieces I already had in my wardrobe.
Since I work inside at home and live a casual lifestyle, I picked 9 casual pieces, including light cotton/linen long sleeve shirts, tank, tee, shorts, linen pants and sandals. The pieces in your wardrobe challenge may be different depending on your job and personal style.
Here is everything I plan to wear in the Coastal Grandmother 9×9 Wardrobe Challenge…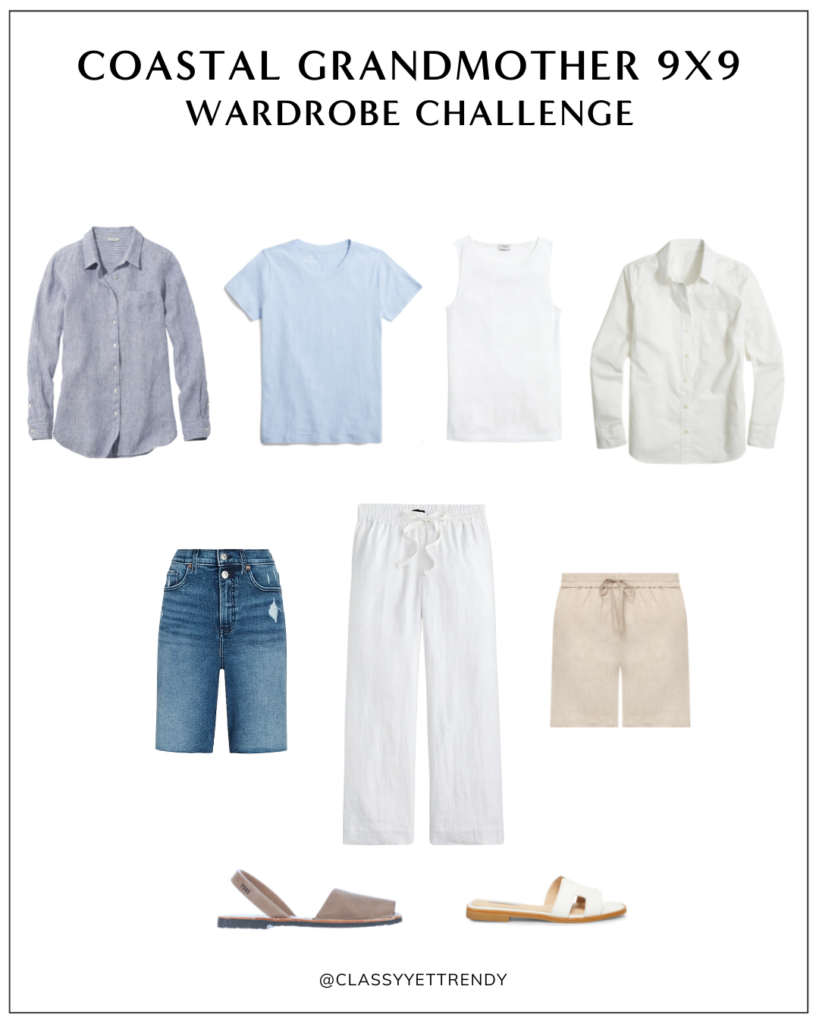 Shop My 9 Pieces: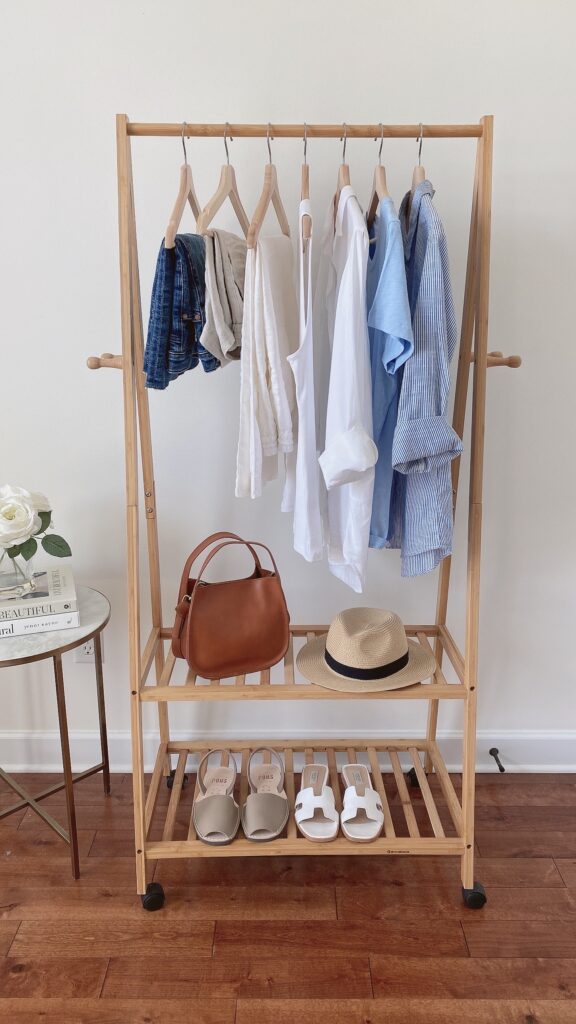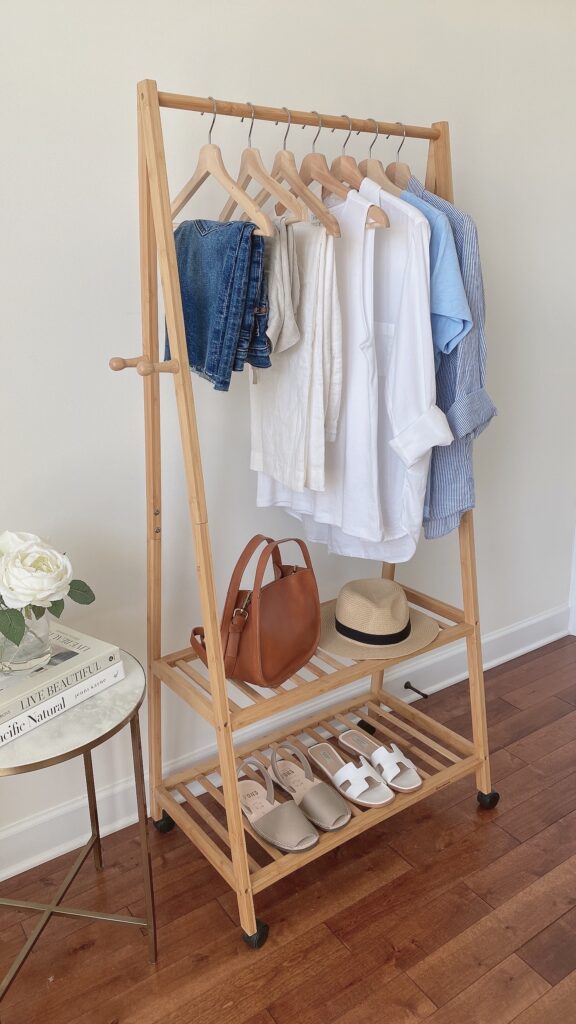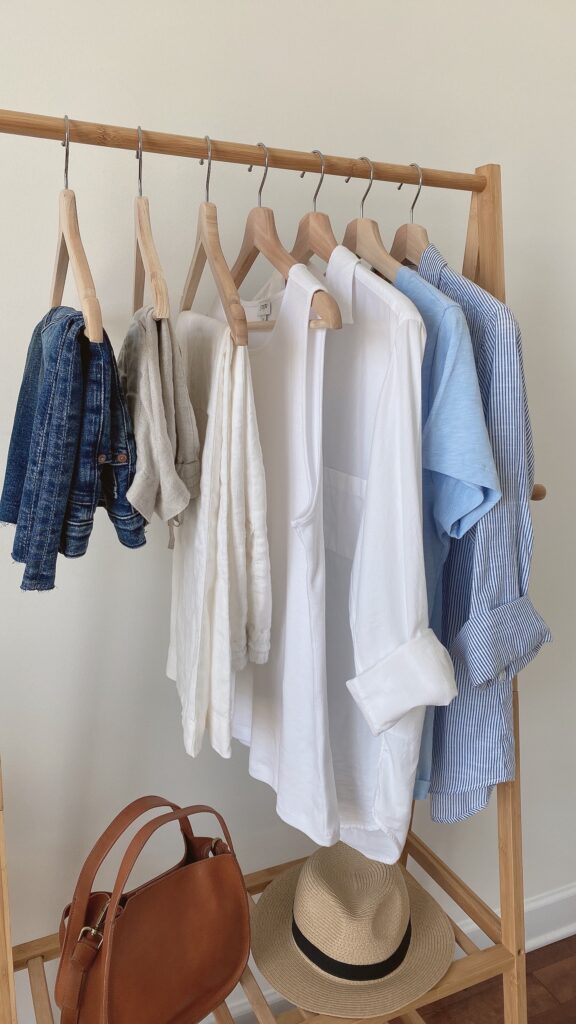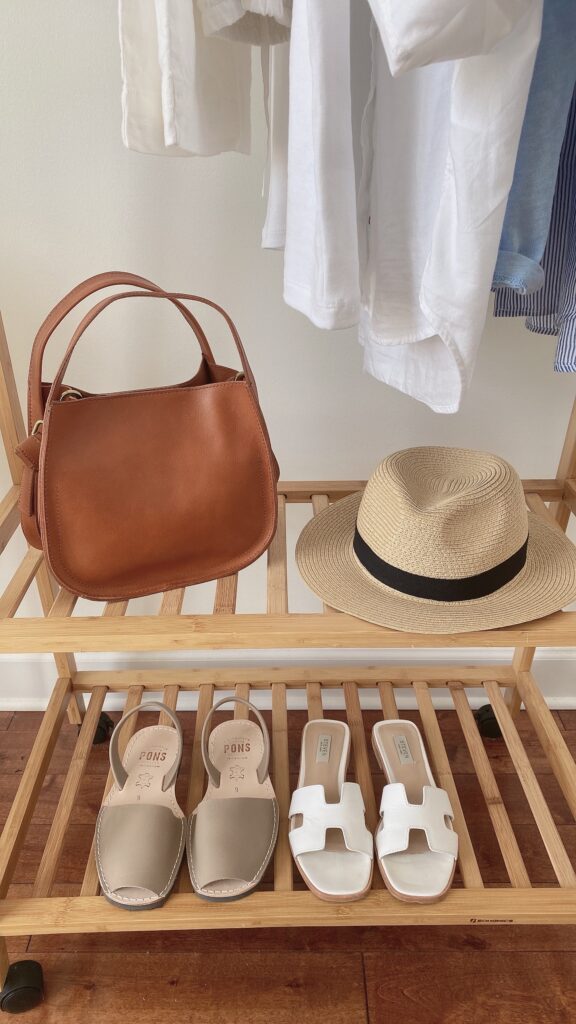 Shop My Accessories:

Shop My Wardrobe Rack (similar), Wood Hangers (similar), Table (similar) & Books:

OUTFITS I WILL BE WEARING
I have planned my outfits and will be sharing what I wear everyday on Instagram @classyyettrendy. At the end of the challenge, I will post a blog post recapping what I wore during the challenge.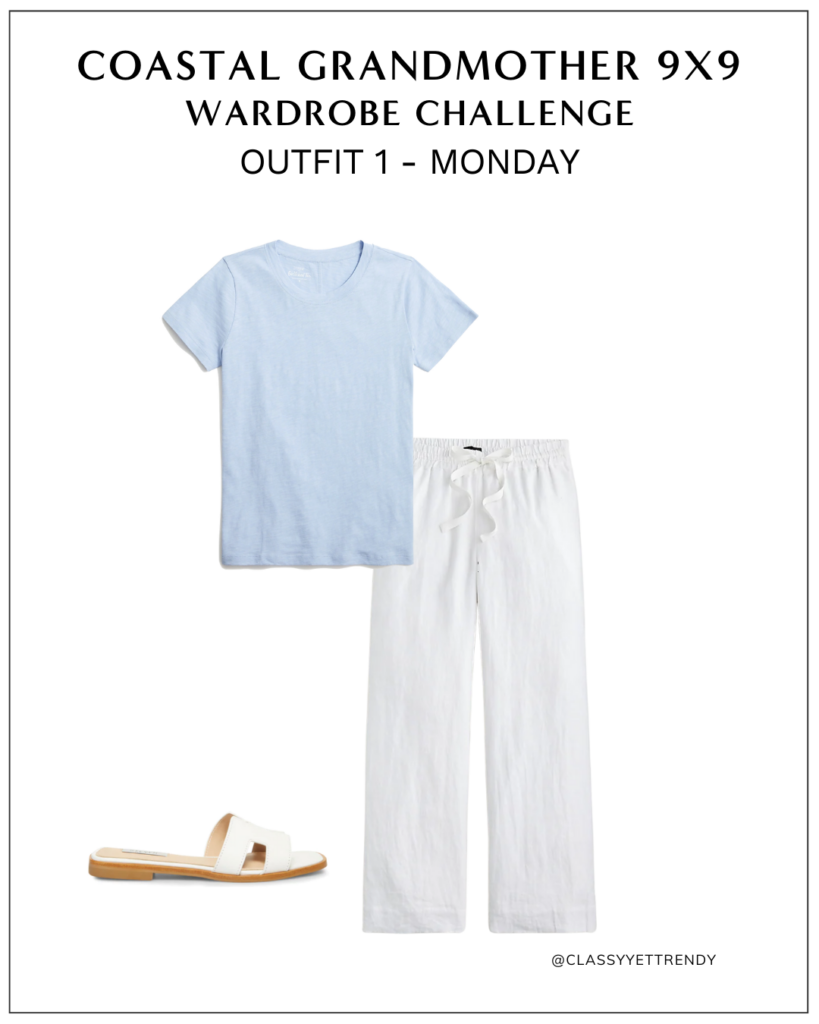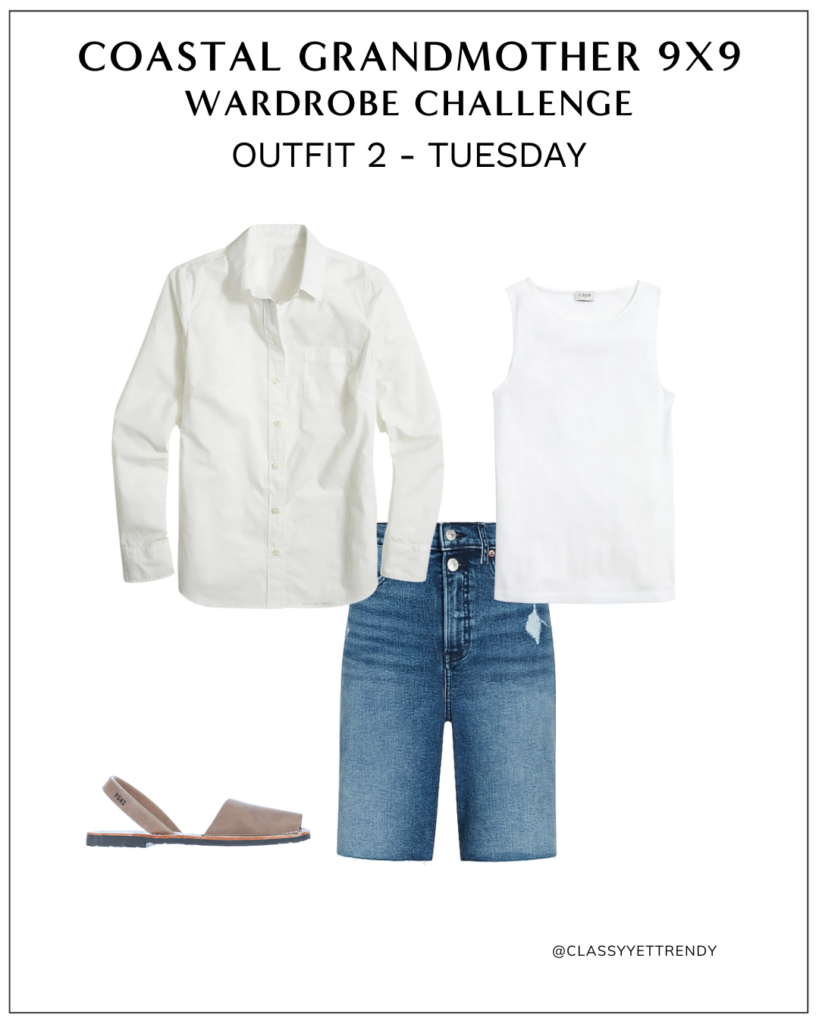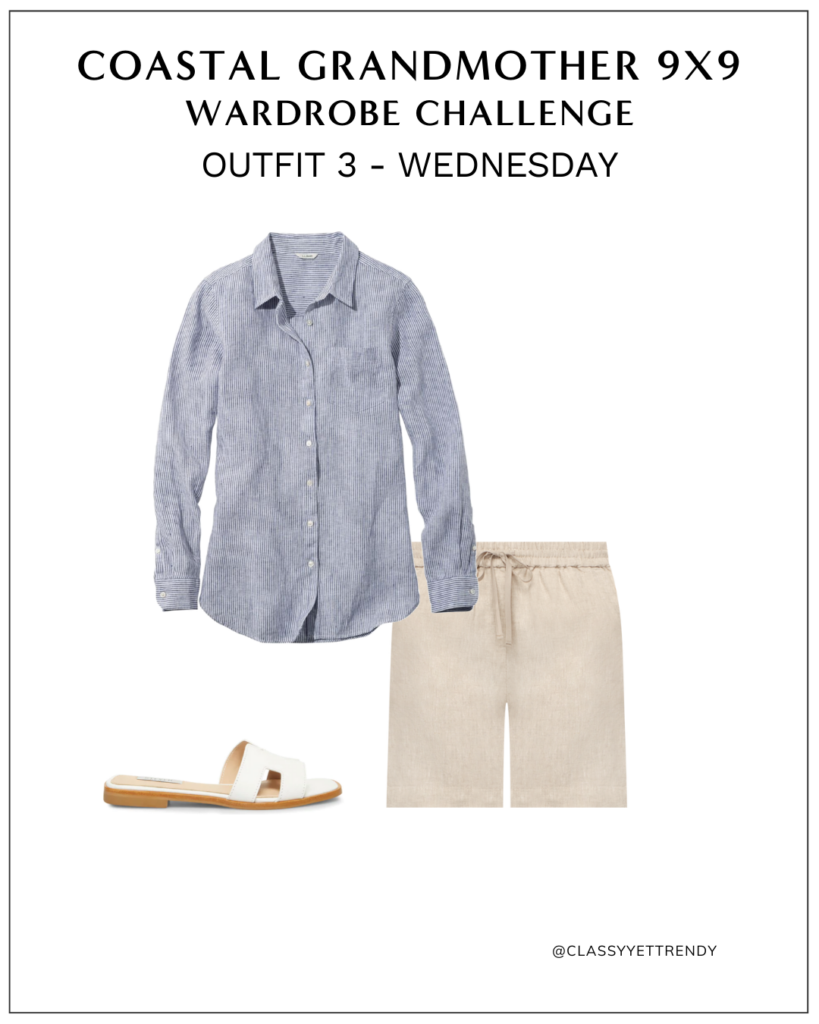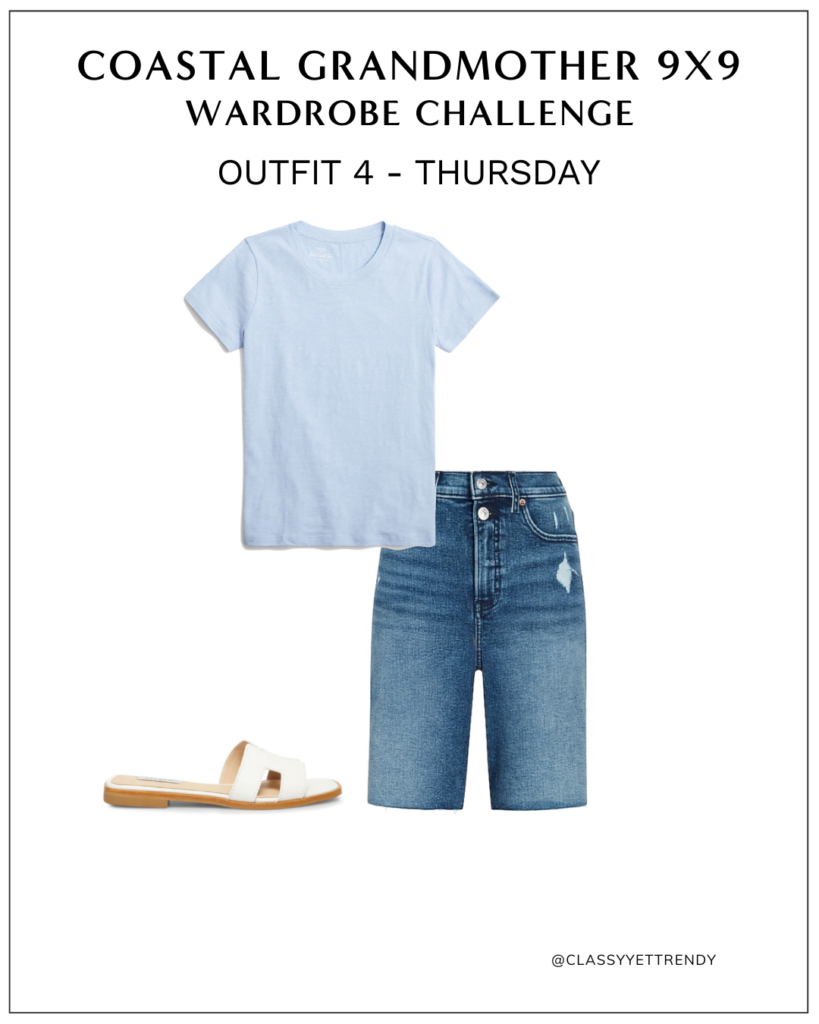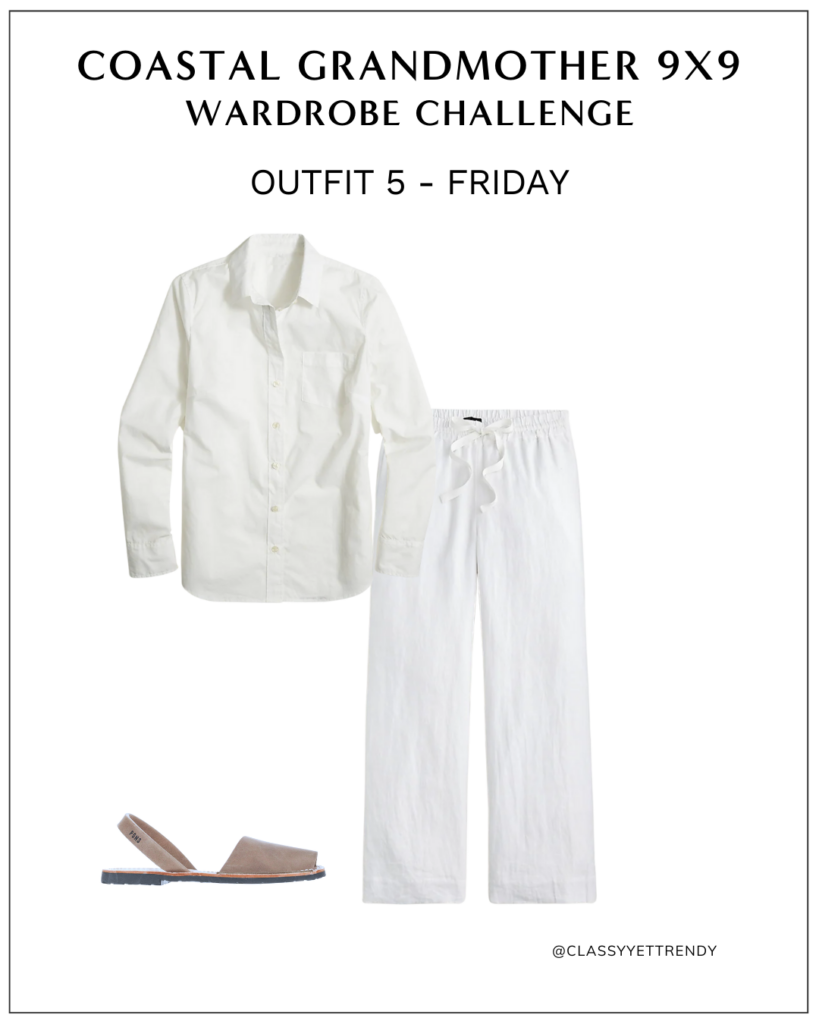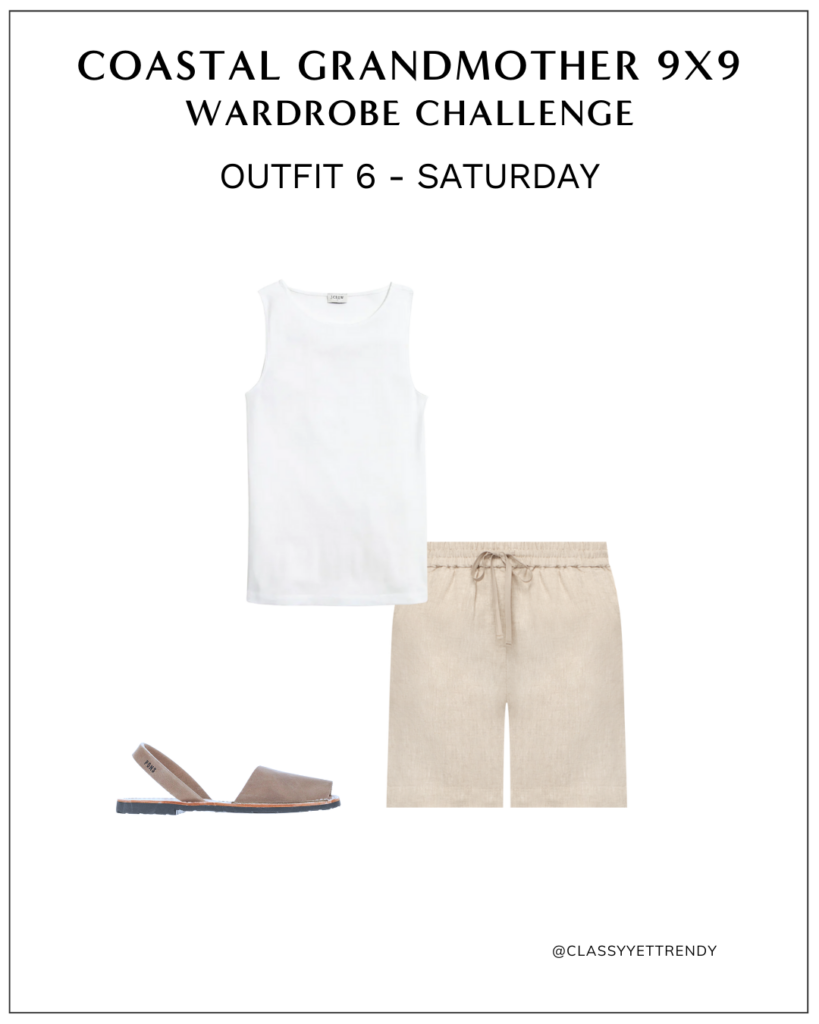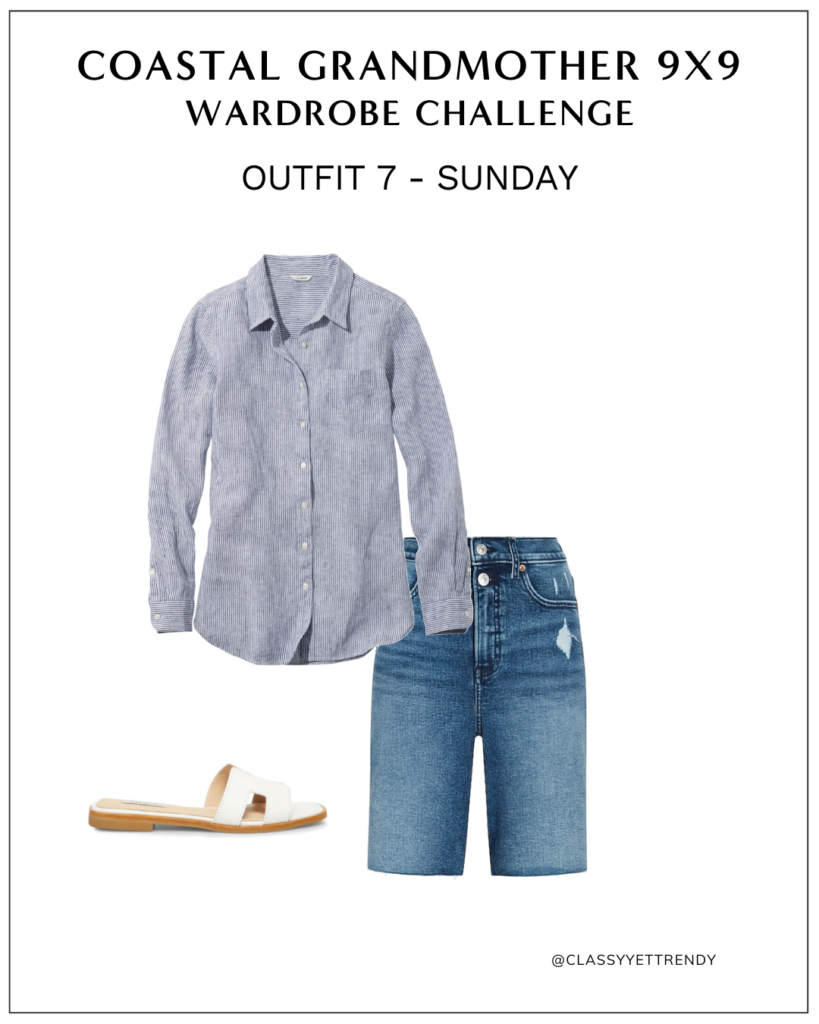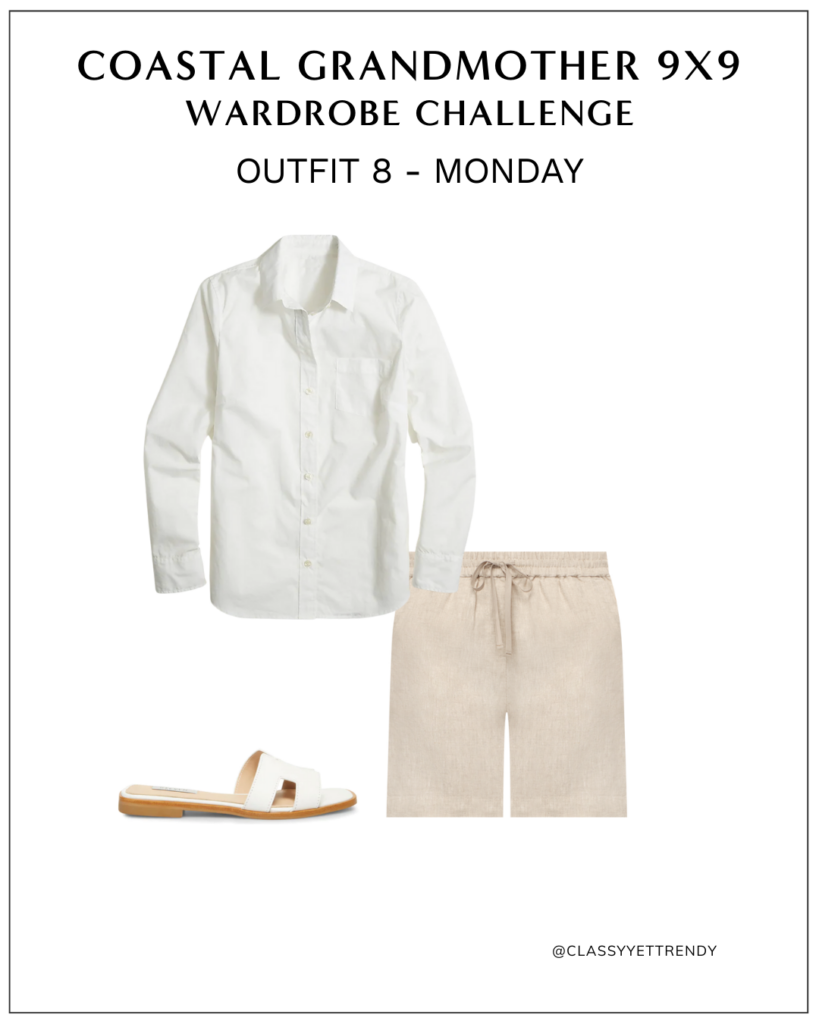 I hope you enjoyed this post!
Thank you for visiting the blog!