Easy Winter Outfits For Moms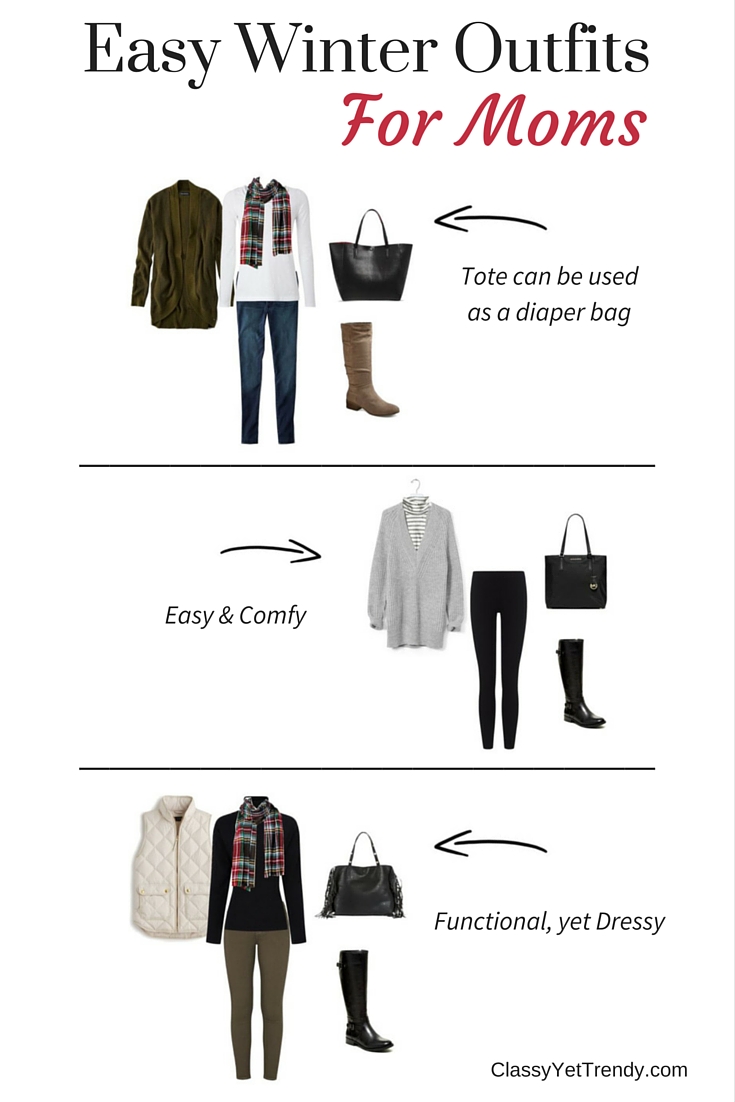 When my daughter was little, my way of dressing changed.   My focus wasn't on dressing well, it was on taking care of her when she was a baby.  I  wanted to dress more for comfort.  I was always active tending to my daughter when she was a baby and as a toddler, so I needed my clothes to be comfortable.  Sometimes the last thing you want to think about is having to pick out your outfits.  Your priorities aren't always looking your best.
Since now my daughter is in elementary school, I'm more conscious of how I dress (also because of my job too).  Although she doesn't need the constant care like she did when she was little, I'm almost always having to take her to cheer practice, soccer practice, or go to some activity with her.  I still need clothes that are comfortable.   I love heels but it's hard to wear them sometimes with all the places I have to go.  Since the weather is cooler, I tend to wear more flats and boots.
All the fellow moms out there, you know what I'm talking about!  You need outfits that are easy to put together, comfortable, but still look great.  These three outfits are excellent choices for all moms.  Read on to find out why…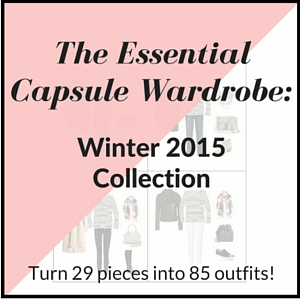 Outfit #1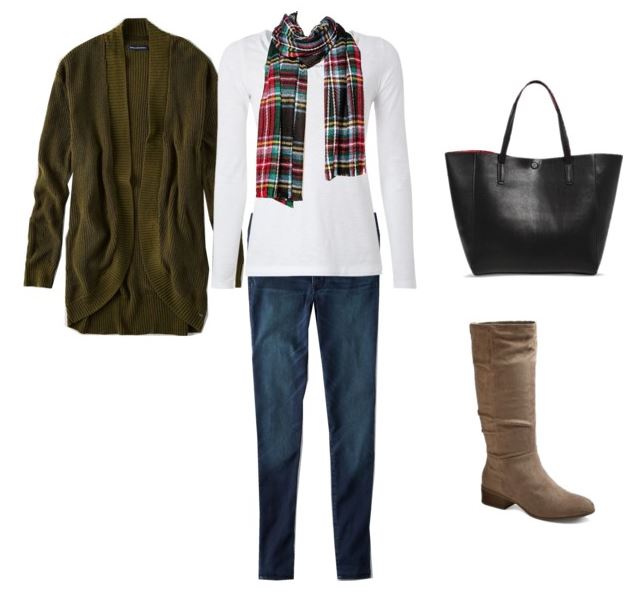 Outfit Details:
white long sleeve tee
jegging jeans
plaid scarf (option 1, option 2)
olive cardigan
black tote
boots
A white long sleeve tee is quick to grab and put on, as well as these easy-fitting jegging jeans.  Throw on a option 1 and you're all set.  If it's chilly outside, add this olive cardigan.  The black tote can double as a diaper bag!  It's just big enough but it disguises all the baby/toddler gear inside.  Don't worry if you get a stain on your white shirt, the scarf and cardigan will help hide it!
Outfit #2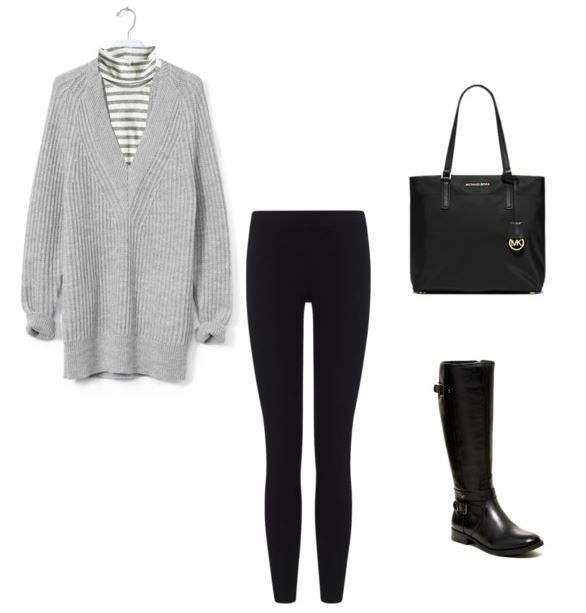 Outfit Details:
gray tunic sweater
striped turtleneck
black leggings
black tote
black boots
Wear this outfit and you'll feel like you're in your PJ's!  The gray tunic sweater is roomy enough for comfort, but looks dressy with the striped turtleneck underneath.  The black leggings are super easy to throw on.  Just add the black boots and black tote to complete your outfit.  The tote also can double as a diaper bag!
Outfit #3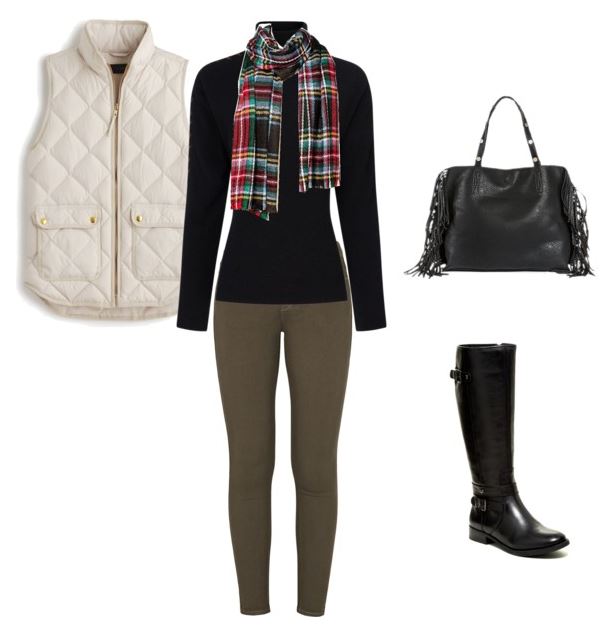 Outfit Details:
black turtleneck
olive jeans
plaid scarf (option 1, option 2)
ivory vest
black tote
black boots
If you want to look dressy, yet still be comfortable, this outfit is perfect.  The black turtleneck and olive jeans hide stains and the plaid scarf and ivory vest will keep you toasty warm on those chilly days.  This black tote is easy on the wallet and can also function as a diaper bag.