New Office Reveal + Minted Giveaway!
I transformed my office from a plain, boring office to a bright, cheerful & chic place to work!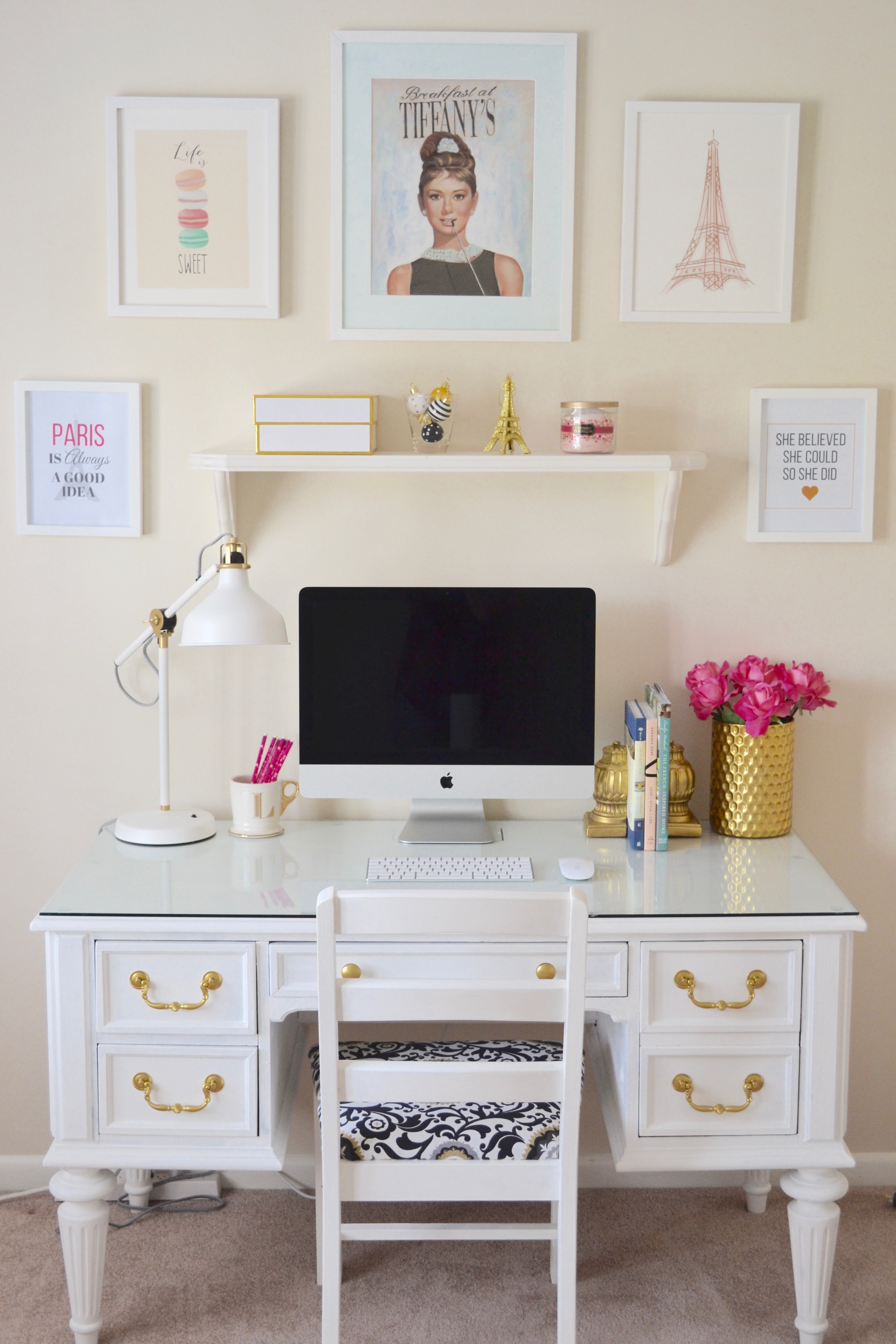 A few weeks ago Minted contacted me about their art work.  In case you aren't familiar with Minted,  it is an online art marketplace connecting you with independent artists from all over the world.  Minted sources it's pieces through on-going art competitions.  I selected two framed prints that would be perfect for my dream office.  I knew it was time to get busy on designing the office of my dreams!
Do you want 100 Outfit Ideas from just 26 Items in your closet?
Do you want to get dressed quickly?
Do you want to save $1,000's a year?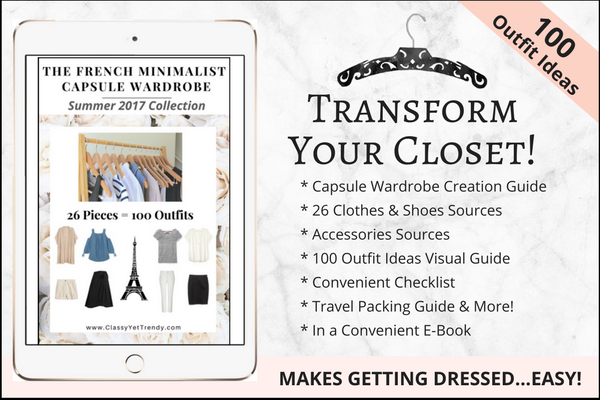 Read on for a Minted Giveaway!
For the last two weekends I have been working on my office transformation!  I have always wanted a room for just an office, where I could spend my time on my most favorite hobby…blogging.
When we moved in our house a few months ago, we moved in the desk, chair and my laptop computer, which was a PC.  I had bought this desk brand new at a furniture store.  I loved the design of it.  It was dark brown but it was ok at the time, but I knew I wanted to paint it white someday.  The chair came from a local secondhand store and was brown too.    Here's what my office looked like before.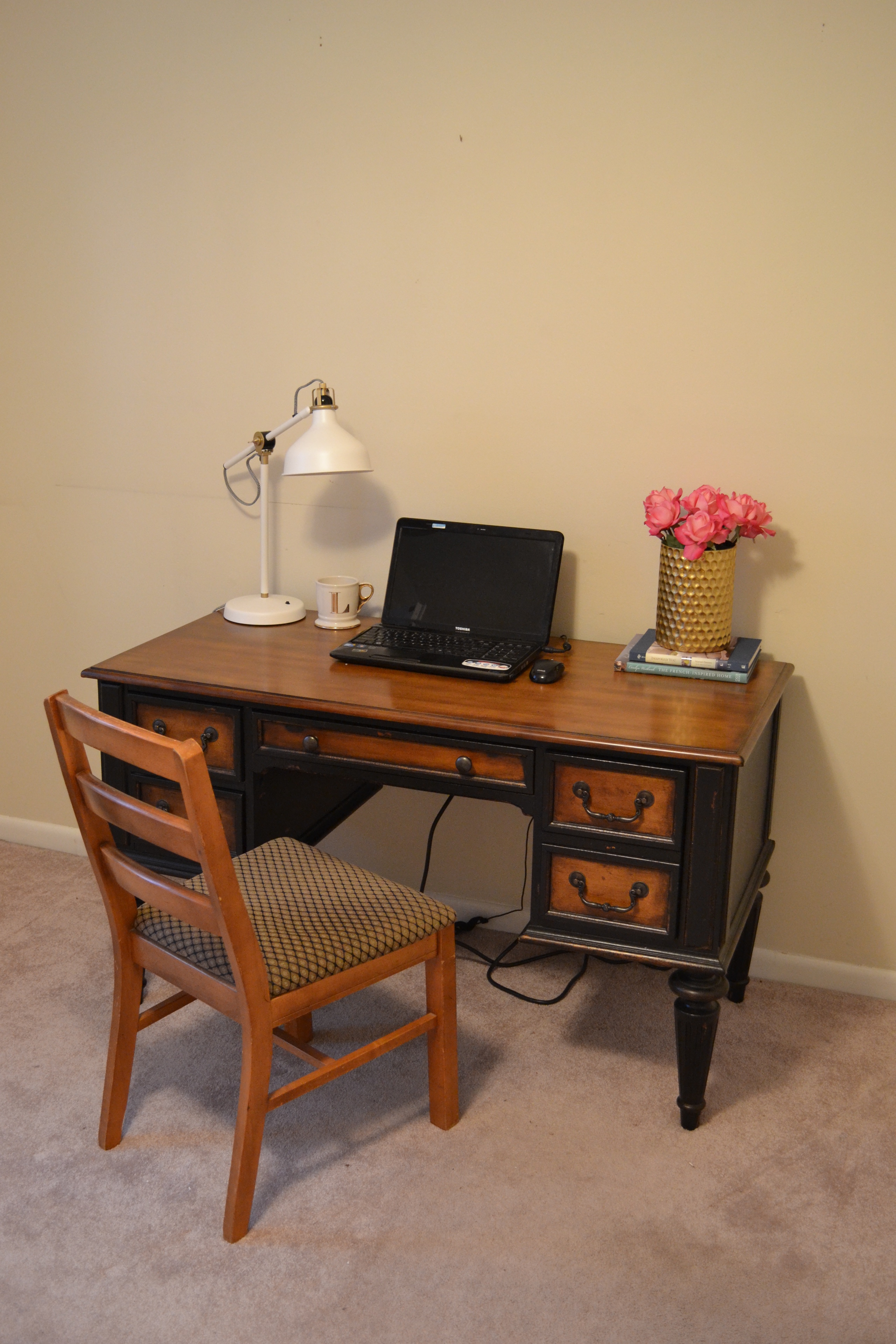 Pretty drab, huh?  It wasn't too much of an inspirational place to blog.  I went to my favorite site for inspiration…Pinterest.  I searched for "white desk" and voila, there were so many ideas!  I wanted my desk area to be white, black, gold and pink.
The first weekend I painted my desk and chair with "Pure White" Annie Sloan Chalk Paint, spray painted the knobs and handles gold and recovered my chair.  This past weekend I repainted the wall, setup my new iMac and hung the pictures.  Yes, I converted from a PC to an iMac.  I knew it was time for a new computer.  Blogging on a small laptop is hard to do.  I have an iPad and an iPhone, so going with an iMac was the logical choice.
With each framed print, Minted sends an information card about the artist, an order card, plus a fabric sleeve to store them in.  I can't express enough about the beauty and quality of these framed prints I received.  I highly recommend Minted.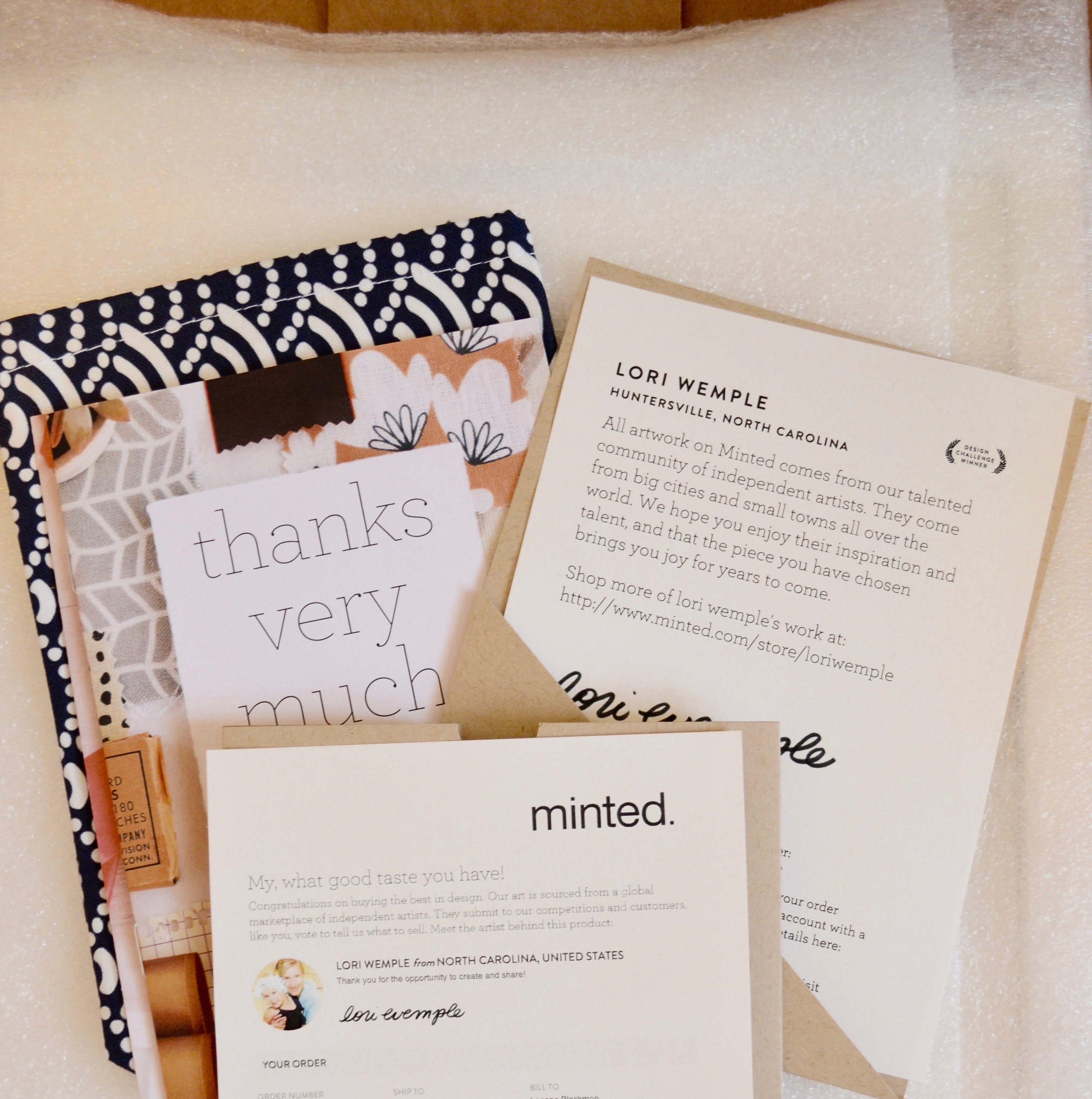 I received the "Life Is Sweet" 11″ x 14″ white framed print.
Life Is Sweet by Ana Sharpe
About the artist- Hi! I'm a Brazilian graphic artist and designer based in US with passion for design, art, social stationery, fashion and illustration. My goal is simply to create beautiful things and the Minted community is a truly inspiring place.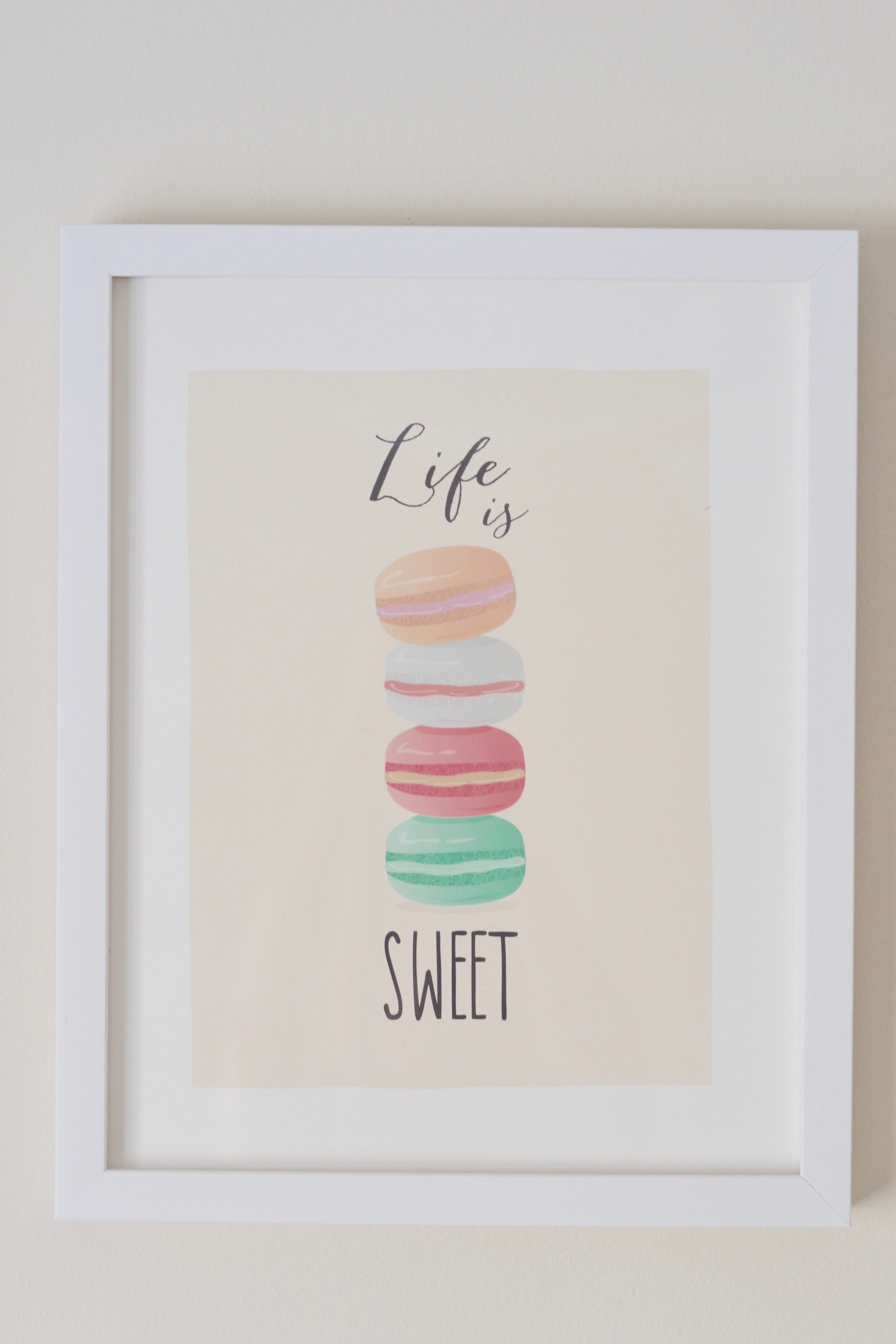 I also ordered the gold foil "Le Tour D'Eiffel" white framed print.
About the artist- I double majored in Art and Archaeology, and went to graduate school in Underwater Archaeology. I love the ocean and illustration, and my two beautiful little ones who inspire me every day with their enthusiasm and curiosity for life.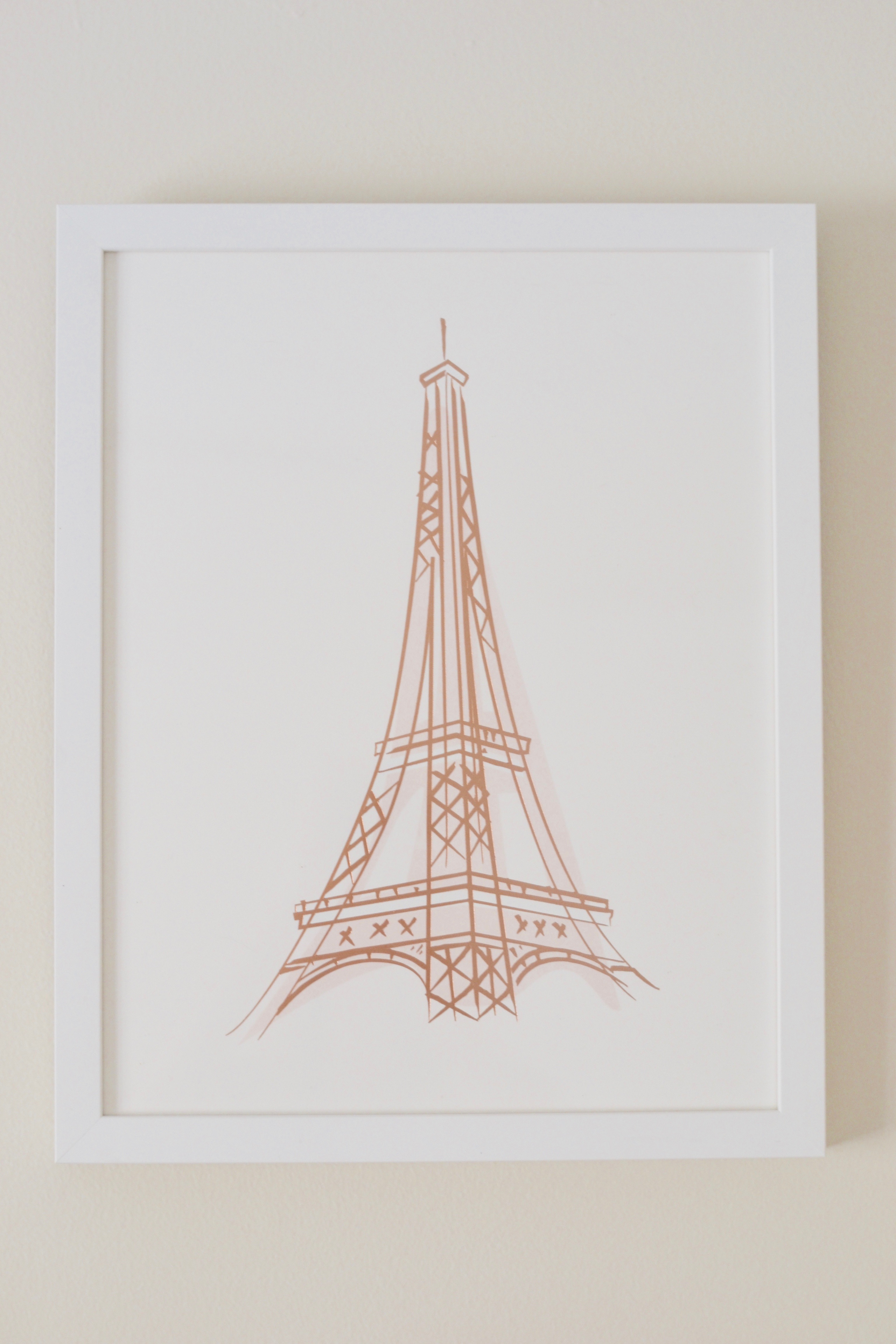 Do you want 100 Outfit Ideas from just 26 Items in your closet?
Do you want to get dressed quickly?
Do you want to save $1,000's a year?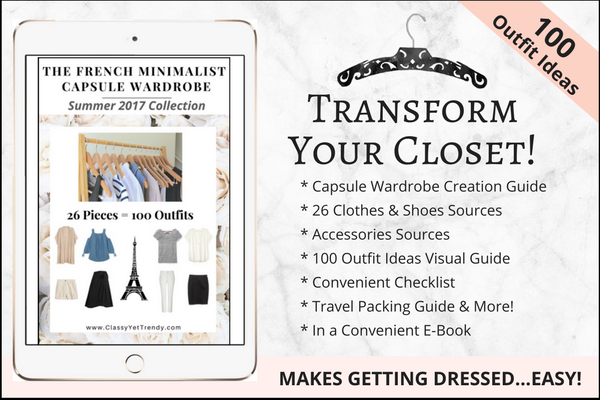 Here are all the elements of my new office!  See the end of this post for recommended shopping sources.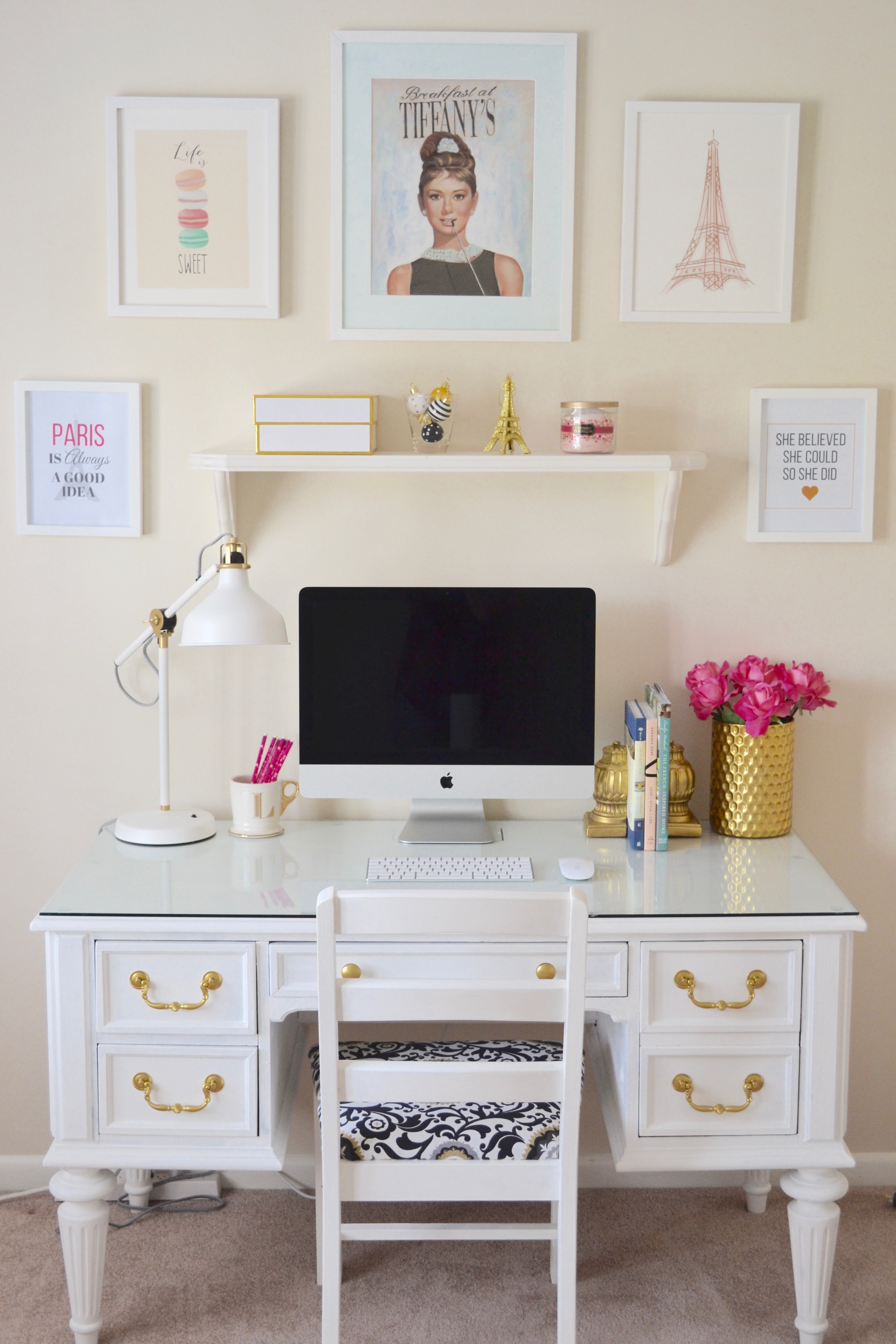 I keep my desk top fairly simple for an uncluttered space to work.  A white task lamp from Idea, an Initial mug that functions as a pencil/pen holder, a few inspirational books held in place by gold painted bookends and a gold vase filled with everlasting silk pink roses.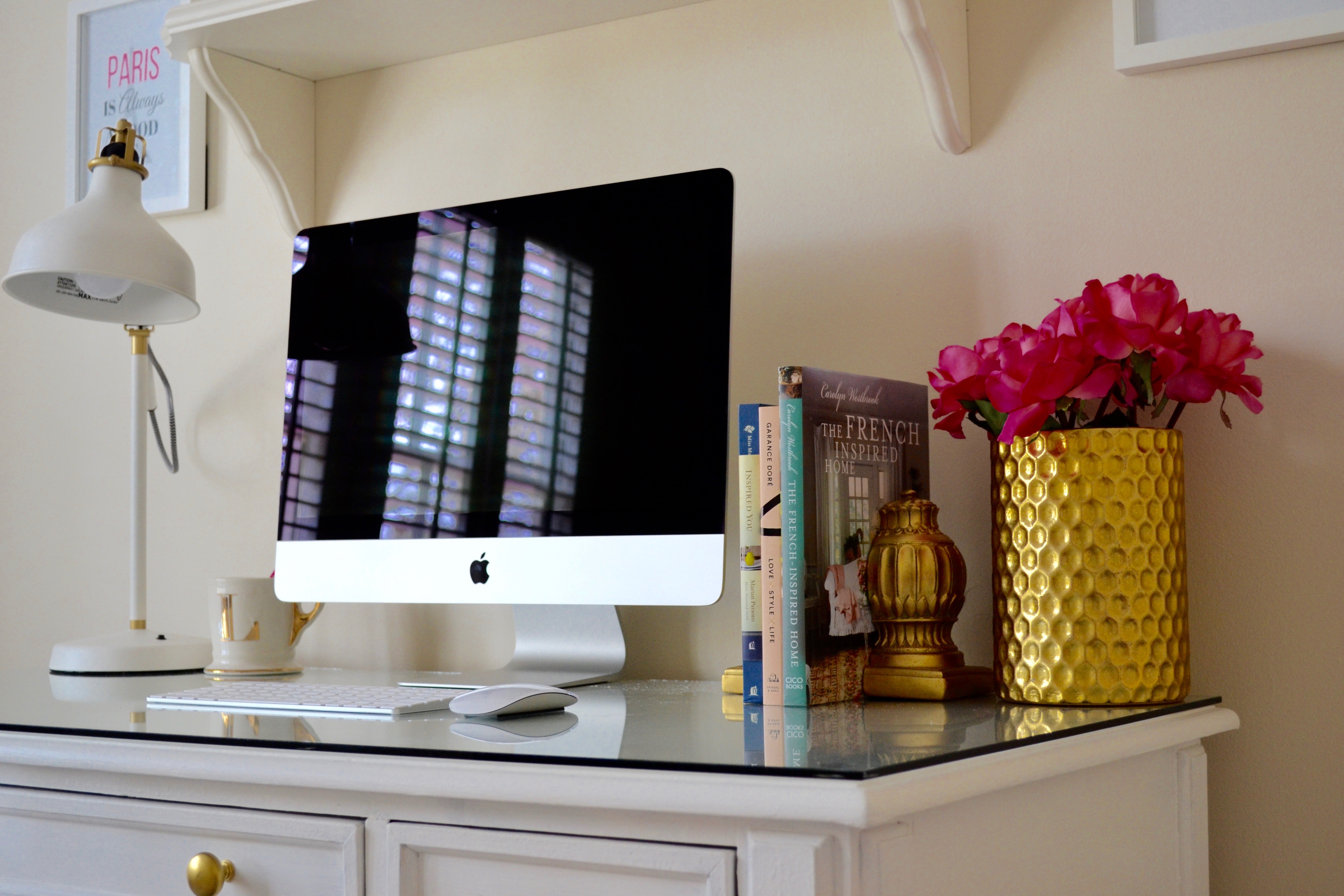 Here's a closeup of how the Annie Sloan chalk paint looks.  I've completed several projects with chalk paint and they still look fabulous today.  I spray painted the knobs and handles with gold spray paint.  The gold against the white looks crisp  and chic!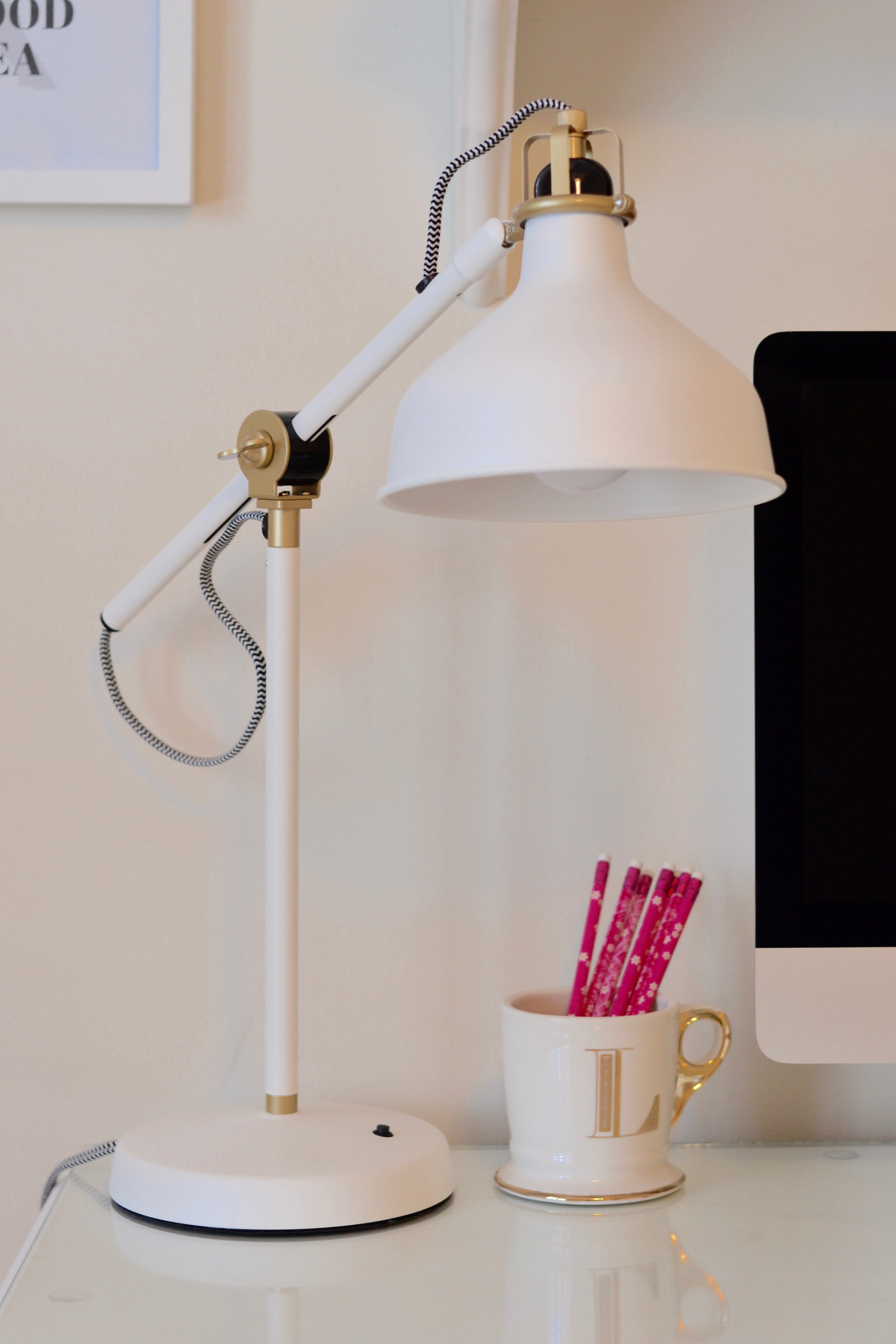 "Inspired You" by Marion Parsons, aka "Miss Mustard Seed" is the creator of Milk Paint.  She wrote this inspirational book, which I love.  The "Love Style Life" book is new and is a fabulous read.  "The French-Inspired Home" is full of beautiful home decor photos.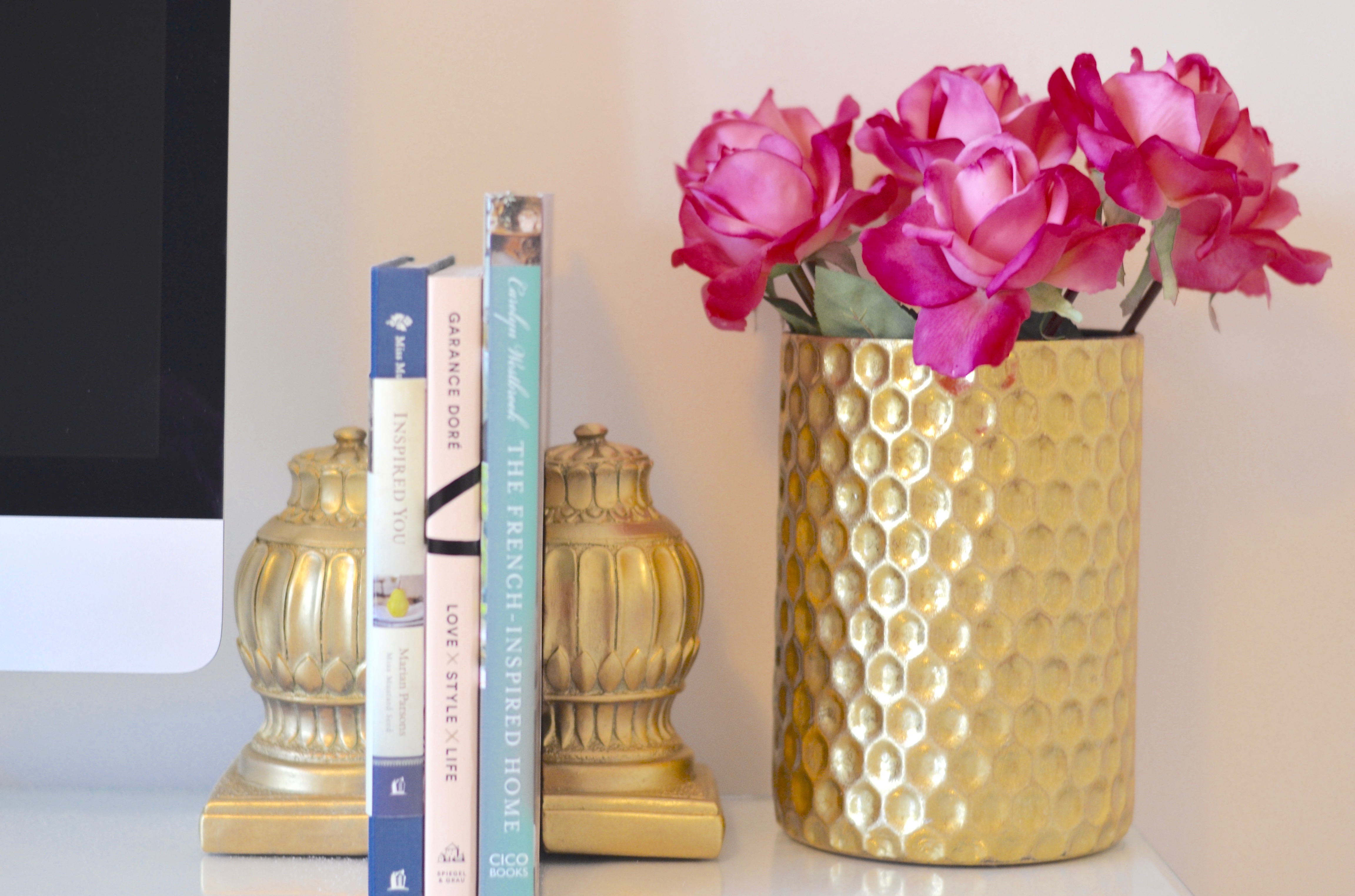 On this shelf is one of the boxes from Target's Sugar Paper holiday line.  Also, on this shelf are a few ornaments from the Sugar Paper line, this little glittery gold Eiffel Tower ornament from Target and a "Cranberry Pear Bellini" candle from Bath & Body Works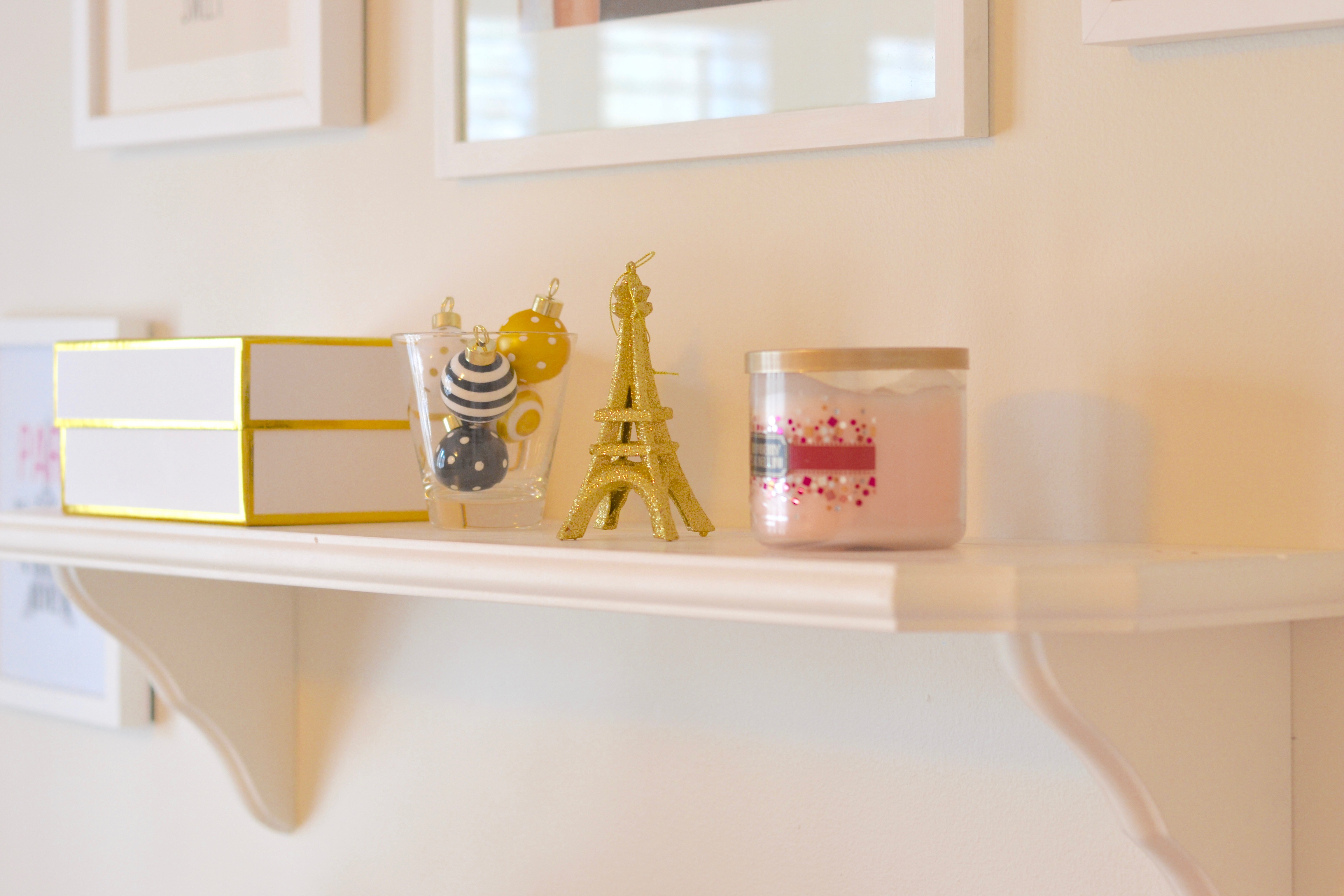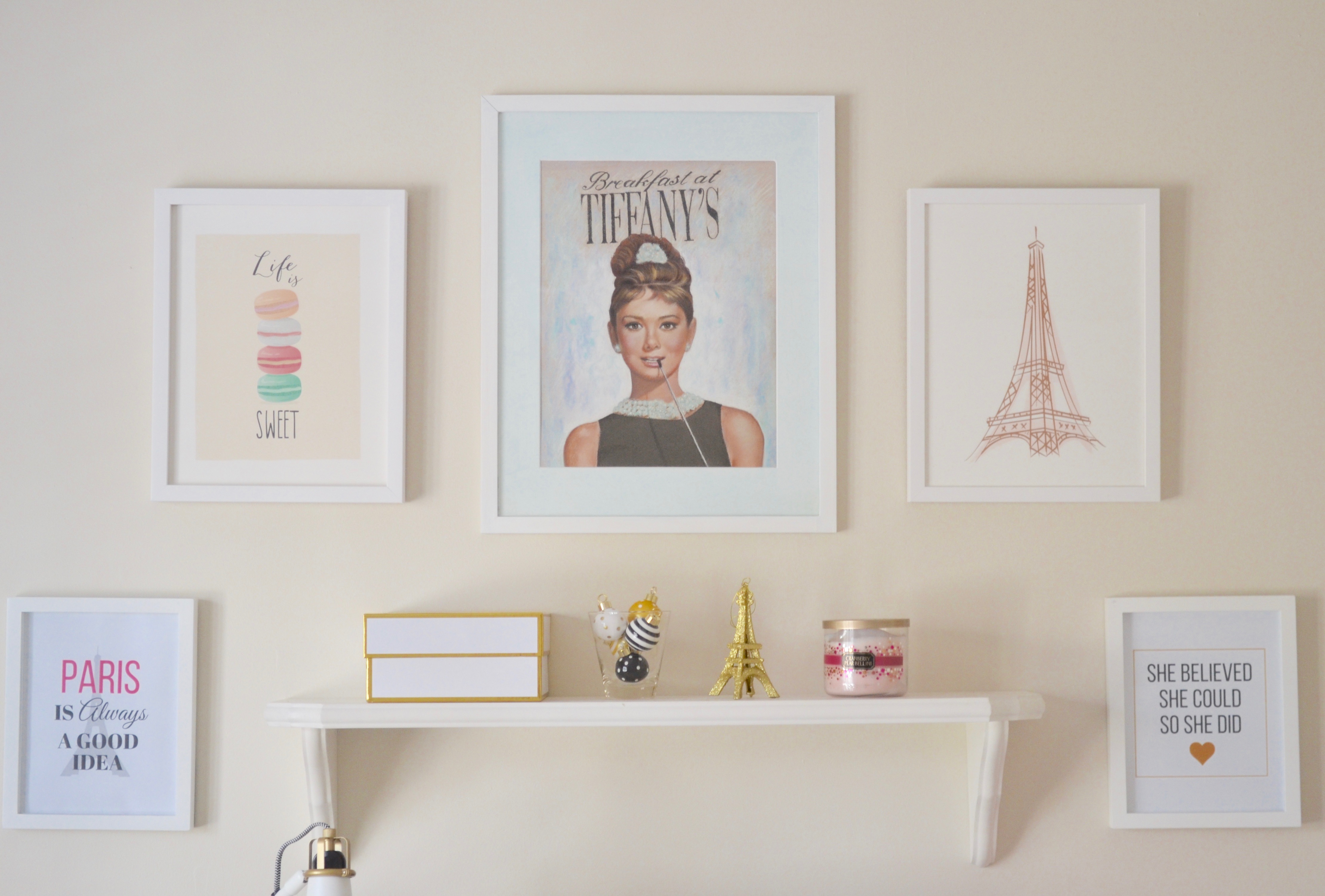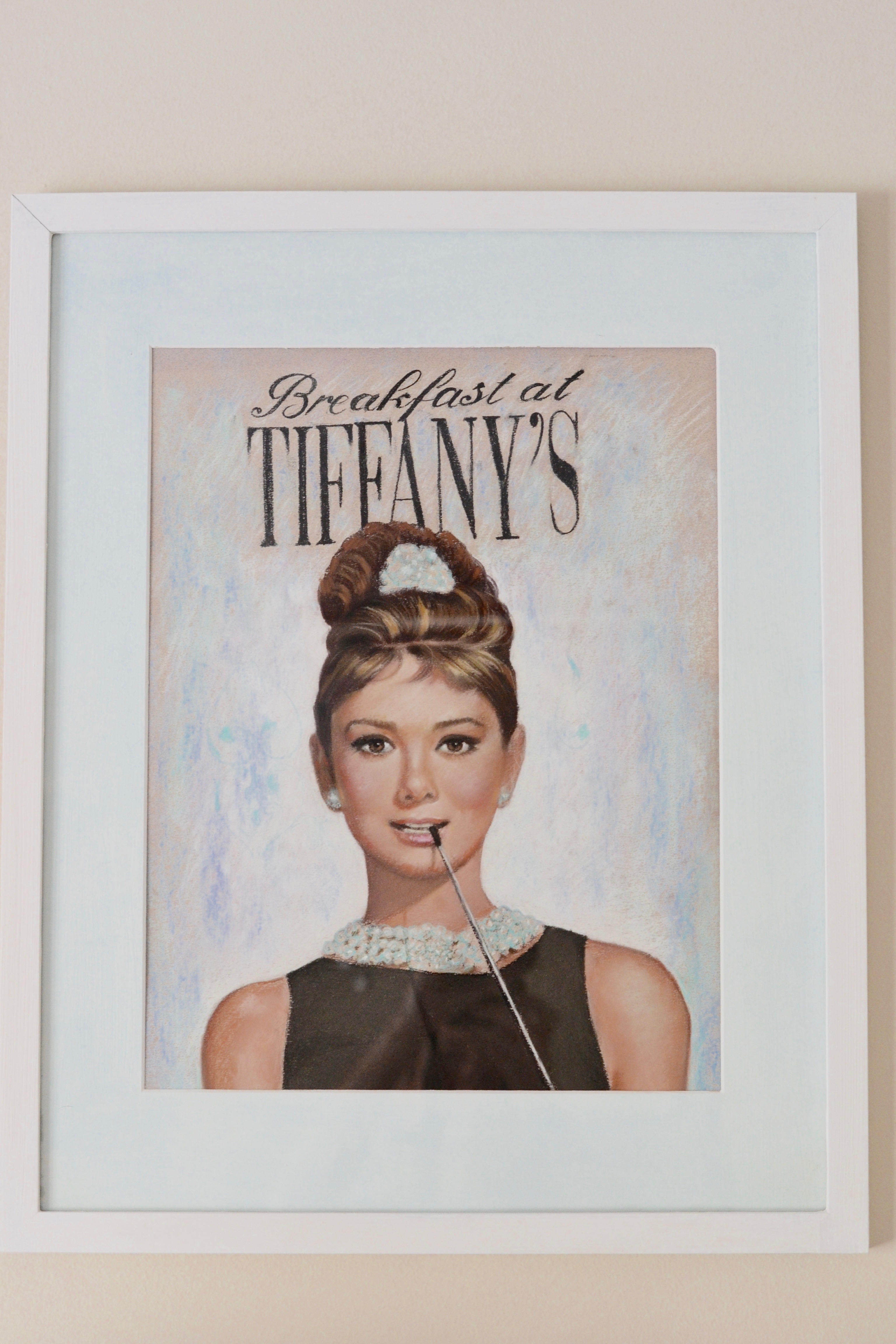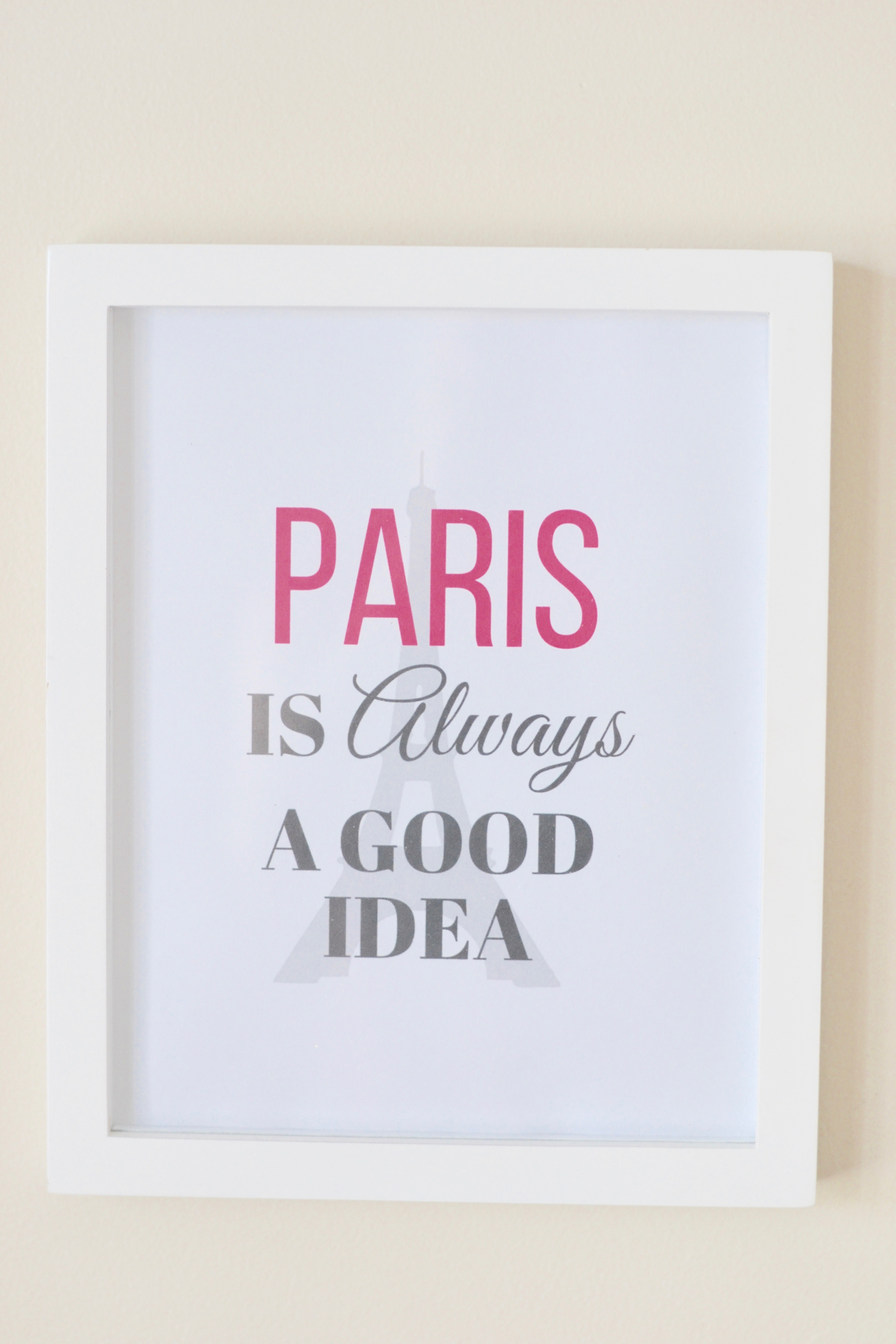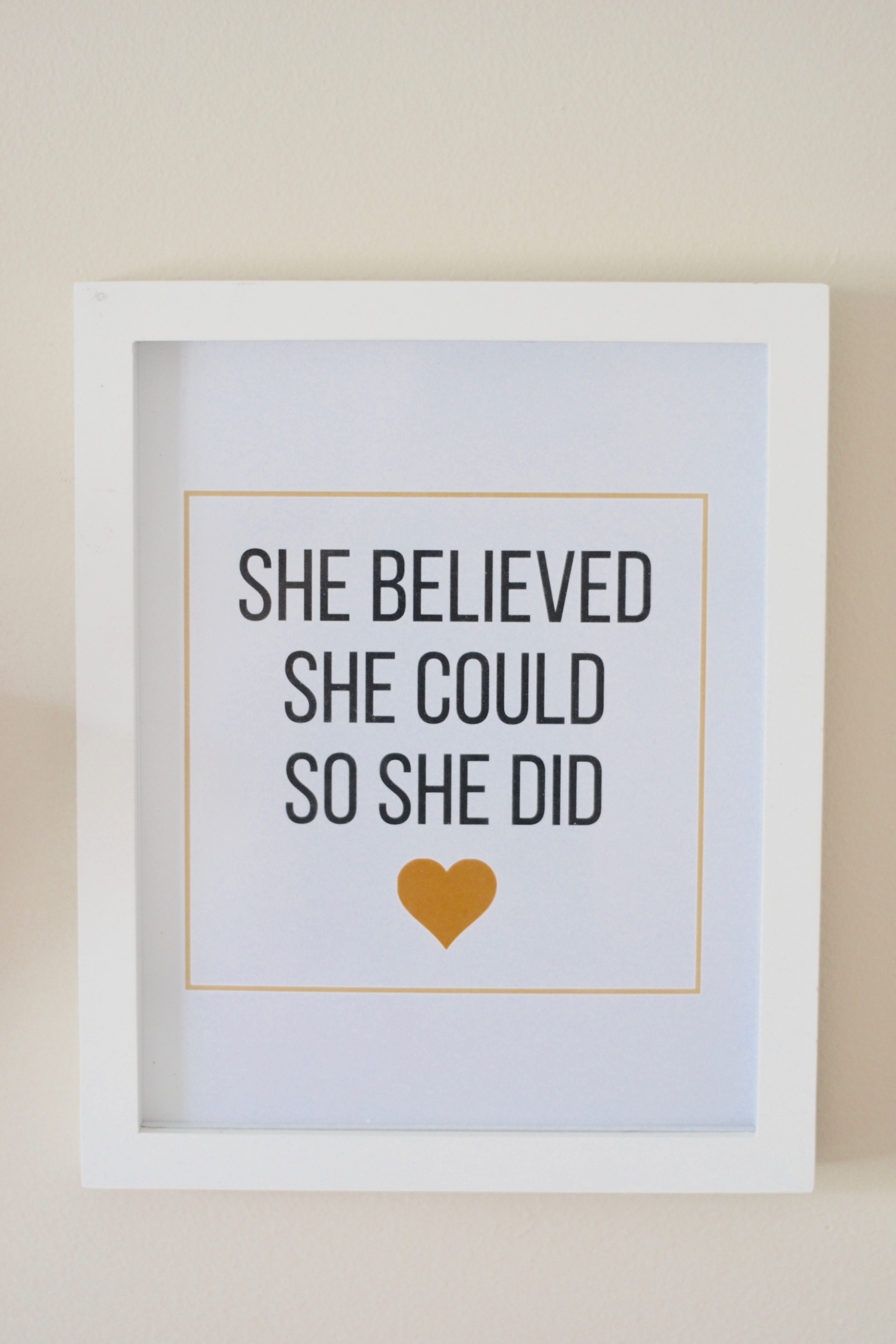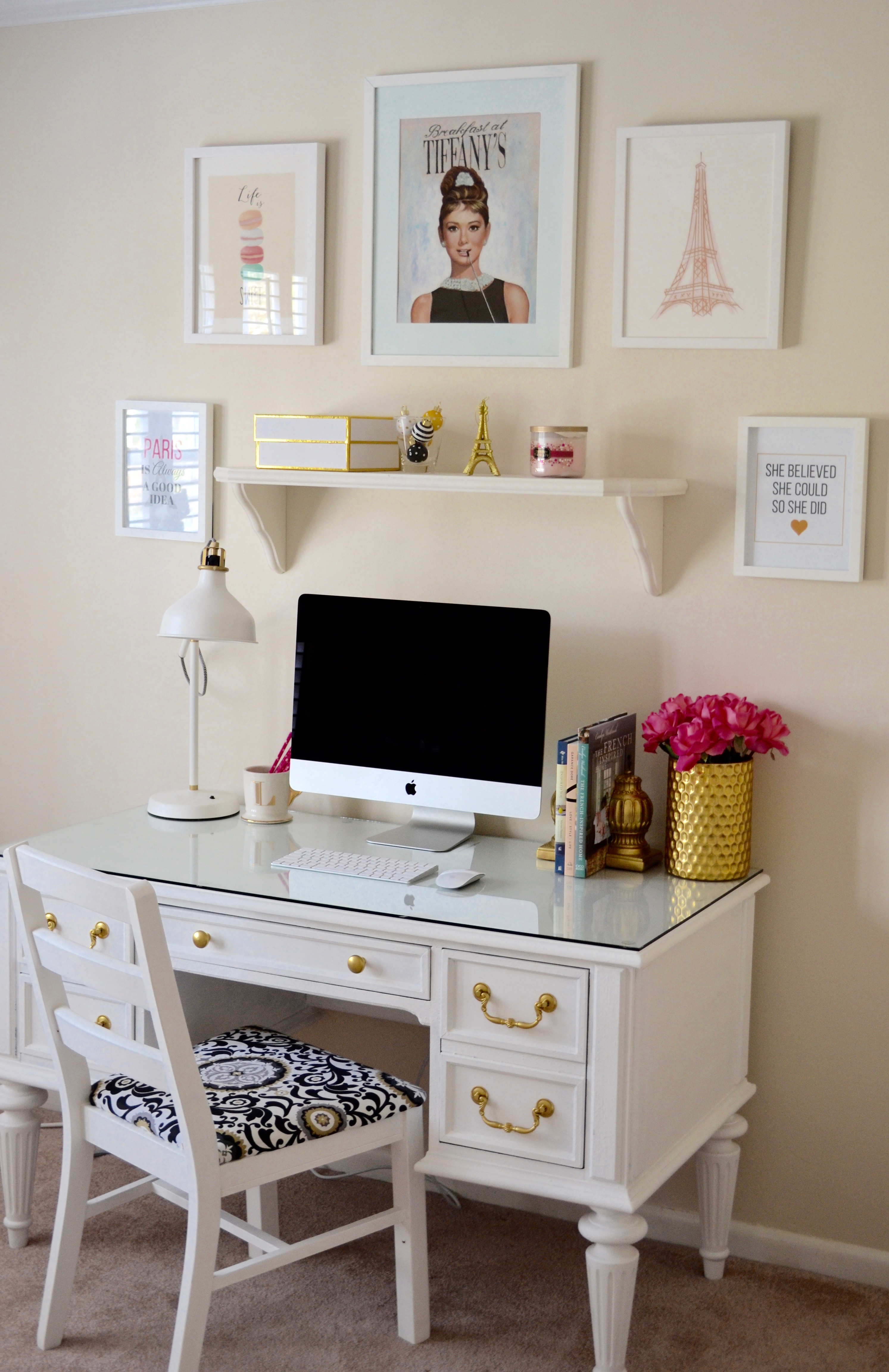 Minted is giving away a $150 Gift Card!  You can choose from several of their products like art prints (like the ones I have), stationary, photo cards, home decor and invitations.
The Winner of the contest is Christy!


Thank you to everyone who entered the giveaway!
(Giveaway ended Dec. 21)
Office Reveal Shopping Sources:
desk: local furniture store
desk paint: Annie Sloan Chalk Paint in "Pure White"
gold paint on knobs/handles: Krylon Short Cuts metallic spray paint in "Gold Leaf"
chair: local antique/secondhand store
chair fabric: Hobby Lobby
white lamp: Ikea
"L" initial mug: Anthropologie
pink pencils: borrowed from my daughter!
computer: iMac 5k, 21″ Retina screen
bookends: Biltmore Estate gift shop, painted with the Krylov Short Cuts "Gold Leaf" paint
book #1: "Inspired You", by Marion Parsons
book #2: Love Style Life, by Garance Dore c/o Shopbop
book #3: The French-Inspired Home, by Carolyn Westbrook
gold vase: Hobby Lobby
silk pink roses: Hobby Lobby
white shelf: similar (Target)
white/gold box: Sugar Paper @ Target
ornaments: Sugar Paper @ Target
Eiffel Tower ornament (Target): Similar
candle: similar (Bath & Body Works)
"Life Is Sweet" framed print: Minted c/o
"Le Tour D'Eiffel framed print: Minted c/o
Breakfast at Tiffany's Audrey Hepburn framed print: local estate sale (frame painted with Annie Sloan Chalk Paint)
"Paris Is Always A Good Idea" print: made by me!
"She Believed She Could So She Did: made by me!
* This post was a collaboration with Minted.  All opinions are my own.