Popsugar Must-Have Box: May 2016 Reveal!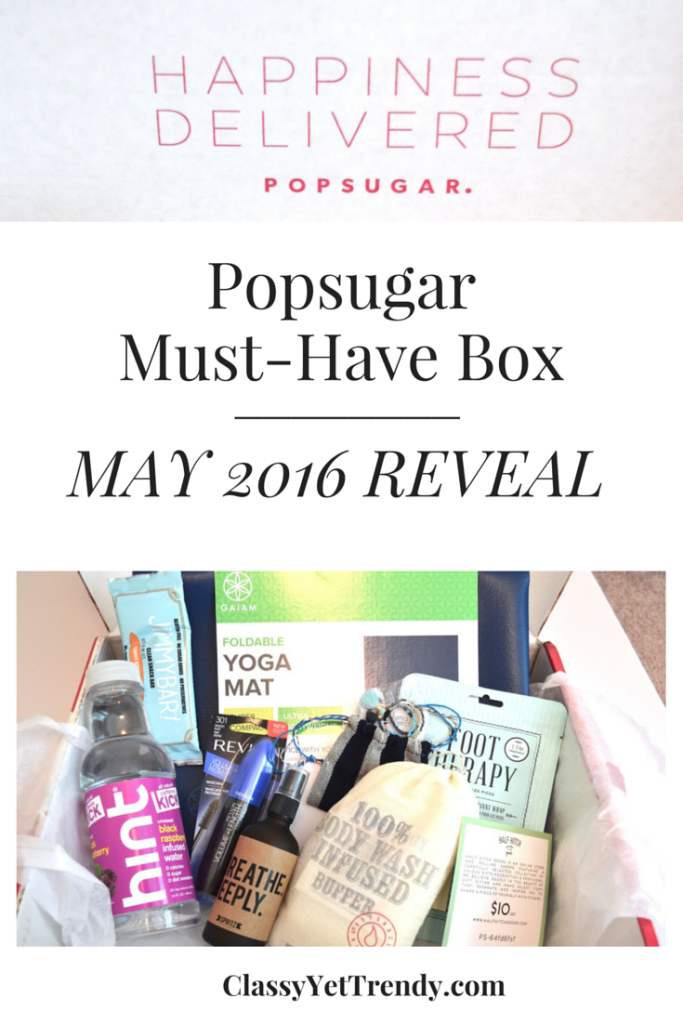 Do you subscribe to subscription boxes?  Subscription boxes are a collection of items delivered to you monthly.  You pay one price and you receive certain types of items.  Such subscription boxes are Popsugar Must-Have, Stitchfix, Rocksbox, etc.  I love subscription boxes because they are fun to get, include a great choice of items and are conveniently delivered to your home.
The Popsugar Must-Have Box is a monthly lifestyle subscription box for women.  Each month it includes items such as fashion, beauty, food, fitness, home, etc.
If you sign up now, you will receive the May box.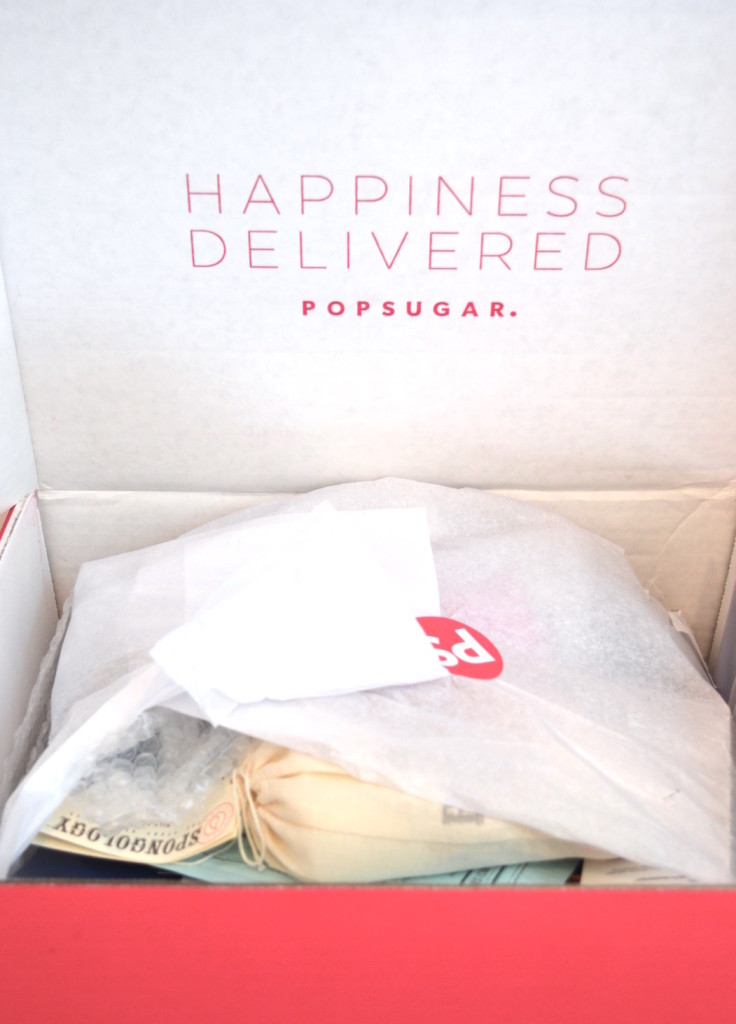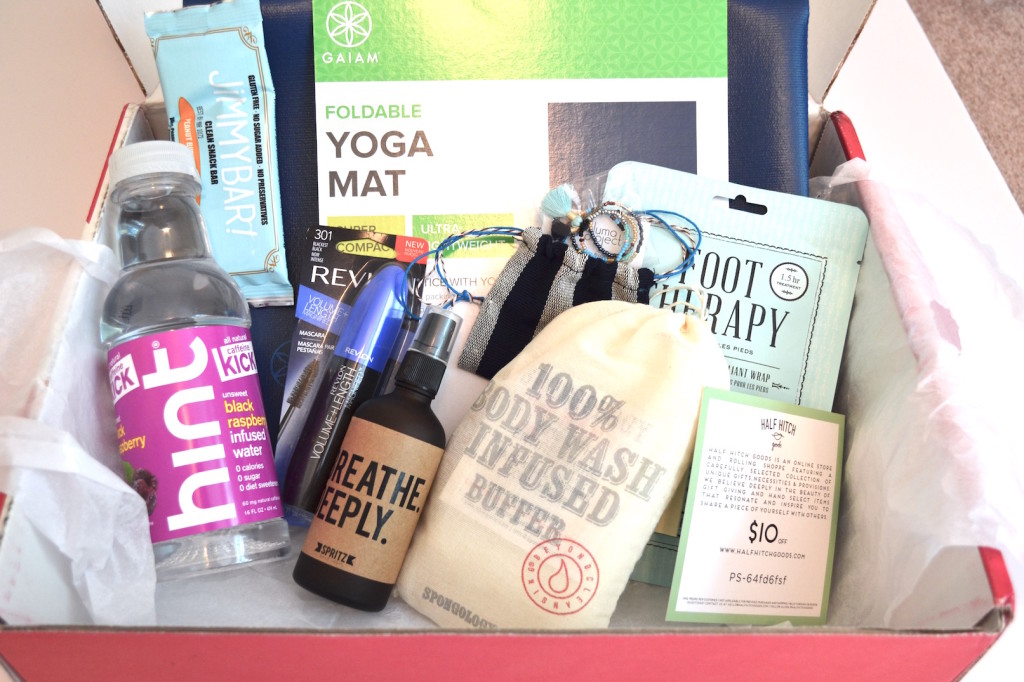 The subscription box: POPSUGAR Must-Have Box
The Cost: $39.95 a month
The Products: "Must Have" items for women selected by POPSUGAR editors. (Fitness, Home, Beauty, Food, and more)
Ships to: U.S. via USPS (United States Postal Service)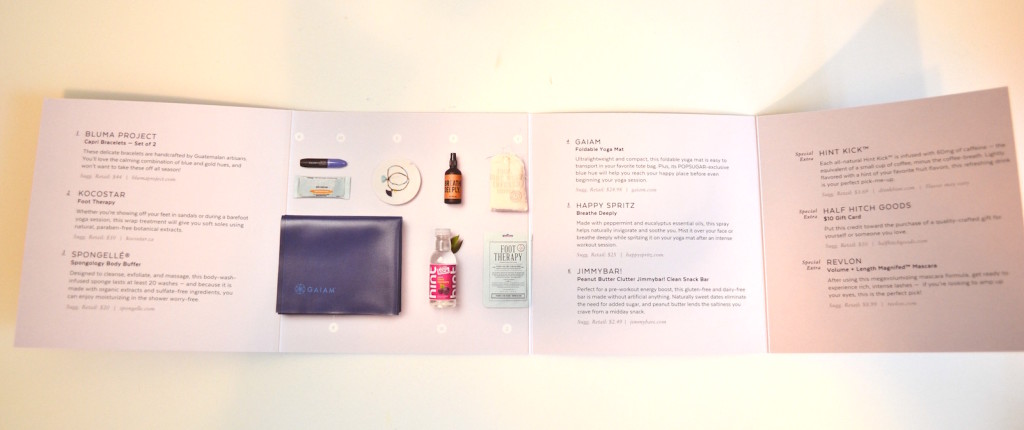 Each box comes with a fold out card detailing the items included.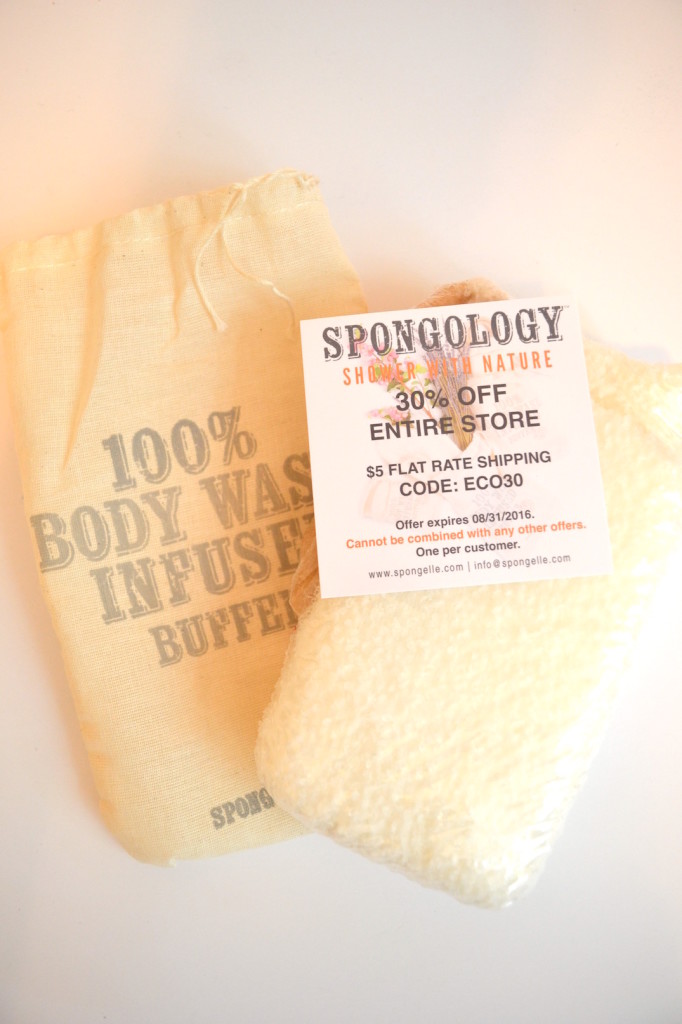 Item: Spongelle Spongology Body Buffer: Value $20
I have used this 1 time and it has made my skin feel so soft!  It says it lasts for 20 washes.  I really like this sponge and it smells wonderful!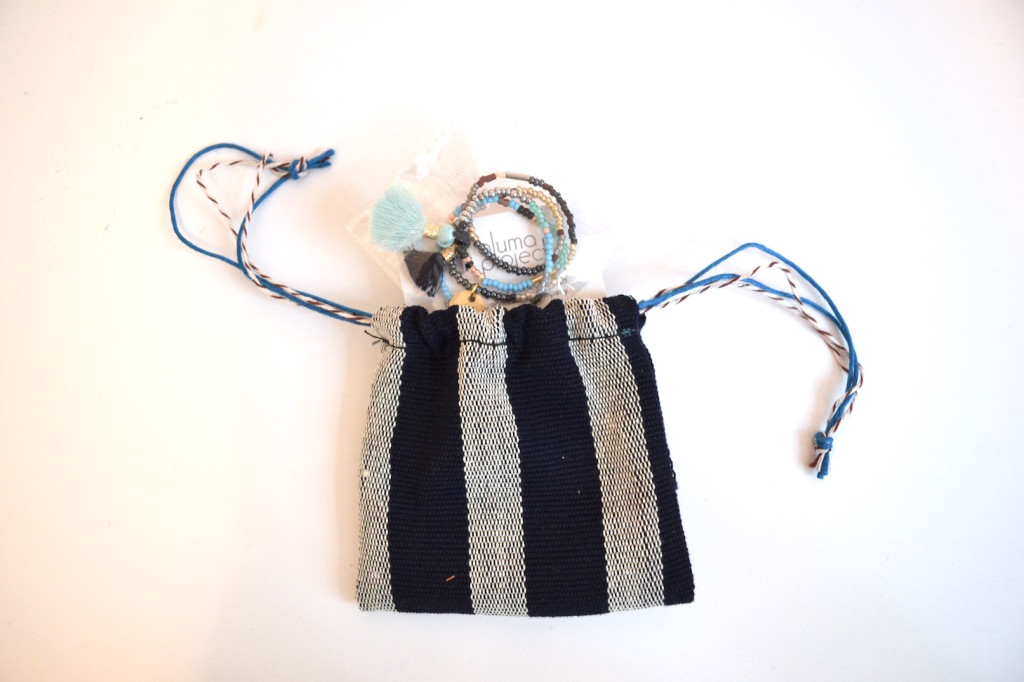 Item: Bluma Project Capri Bracelets: Set of 2, Value $44
These stretchy bracelets are well made and I can't wait to include them in my Summer Capsule Wardrobe (from The Essential Capsule Wardrobe: Summer 2016 Collection E-book)!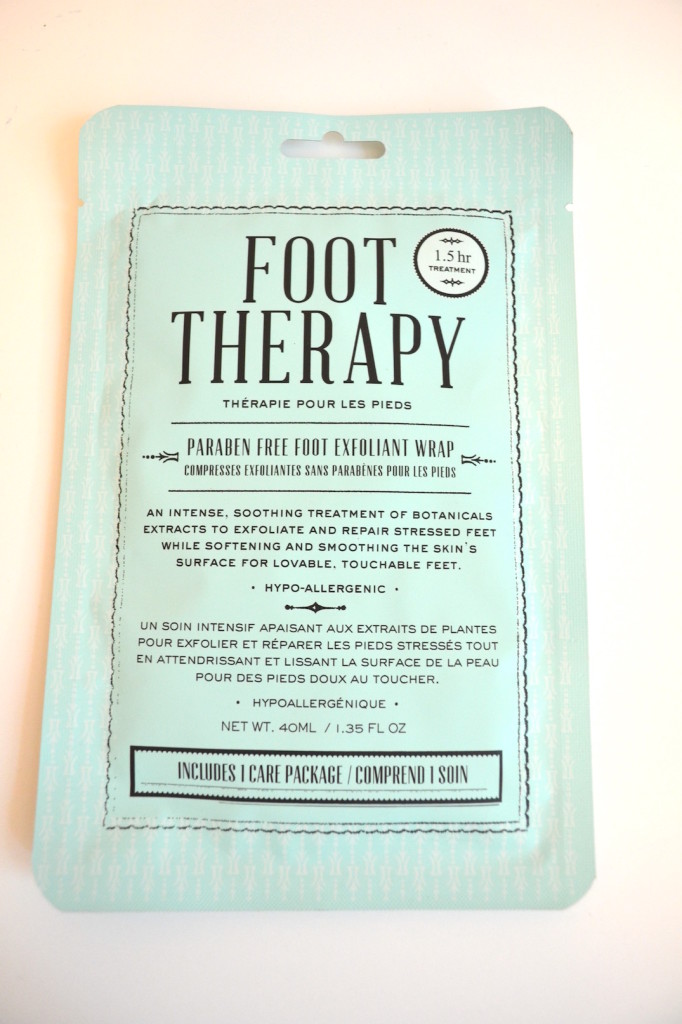 Item: Kocostar Foot Therapy, Value $10
This is a wrap that you put on your foot.  I haven't used it yet, but plan to soon!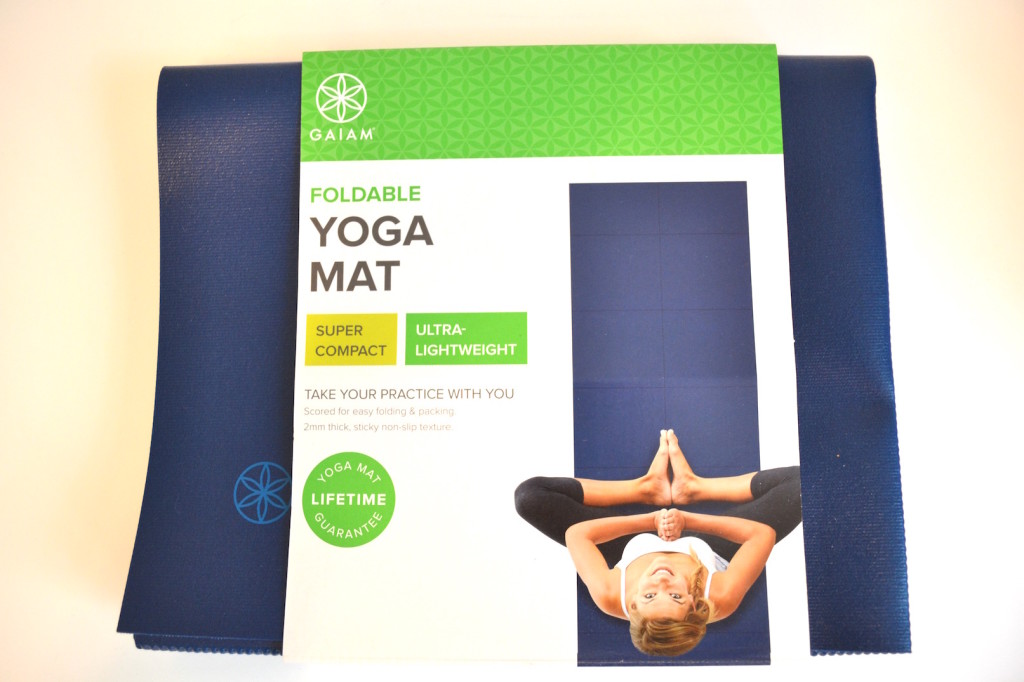 Item: Gaiam Foldable Yoga Mat: Value $24.98
I plan to start exercising soon, and this will come in handy!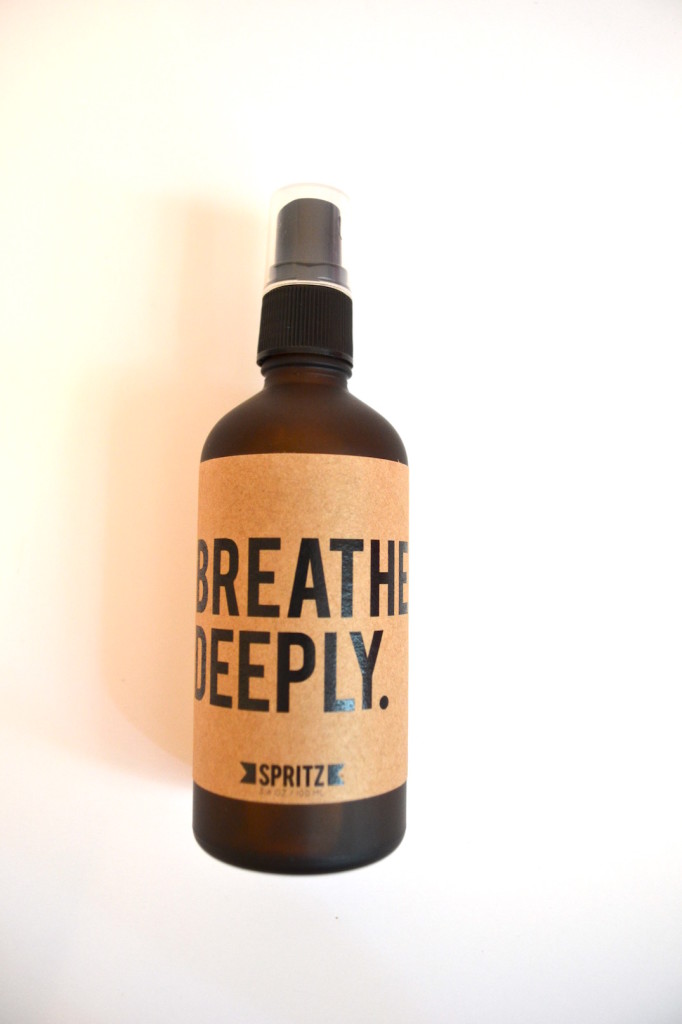 Item: Happy Spritz "Breathe Deeply" facial spritz, Value $25
I love this stuff!  Since it has all-natural ingredients, like purified water and essential oils, I love using it!  It smells wonderful and the peppermint and eucalyptus essential oils give an instantly refreshing feeling when you breathe in.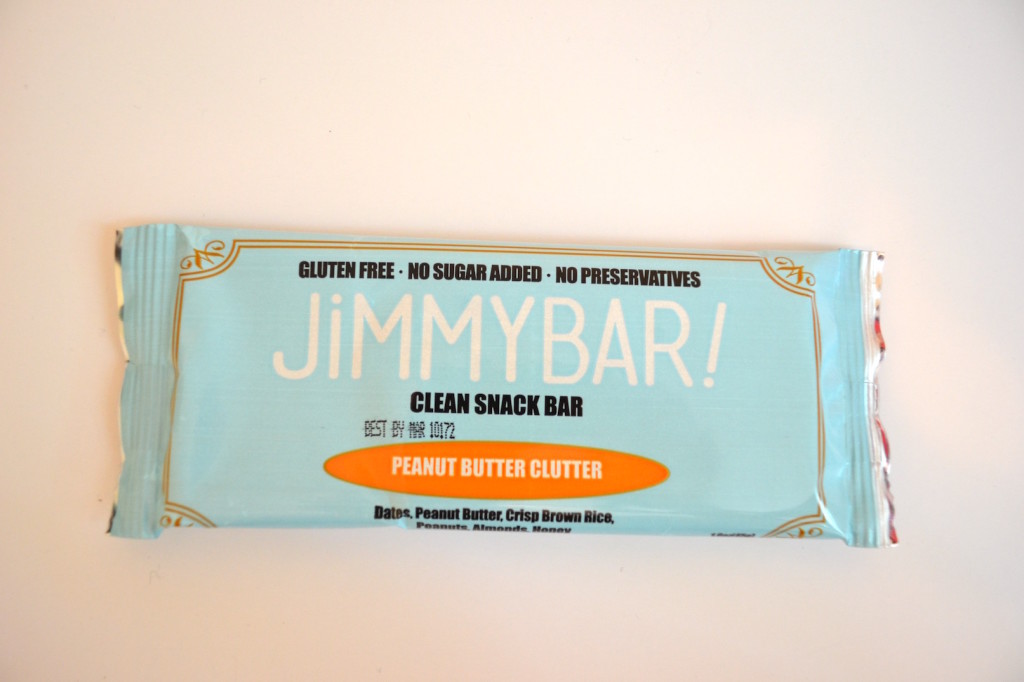 Item: JimmyBar!, Value $2.49
This snack bar is delicious!  Since I prefer eating clean foods and I limit my sugar intake, this bar is perfect!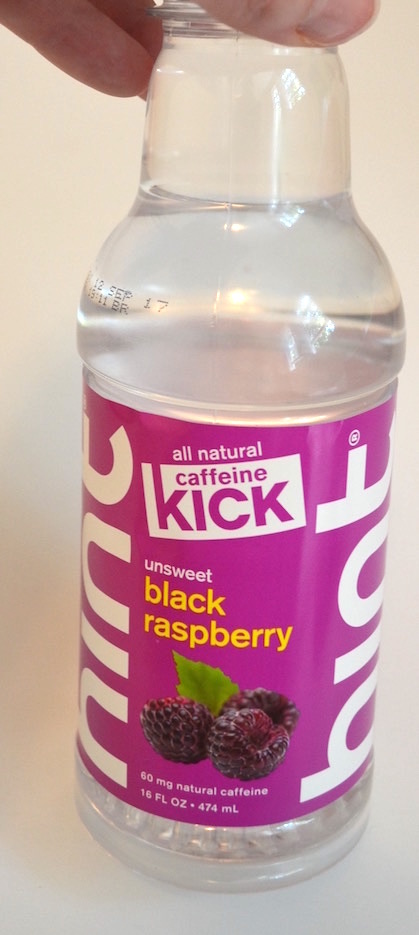 Item: HINT Black Raspberry Infused Water, Value $1.69
I have never tried a product like this!  This has just a hint of a black raspberry taste.  Since infused with natural caffeine it gives you a pick-me-up without all the added sugars like in sodas.  It has 0 calories, 0 sugar and 0 diet sweeteners.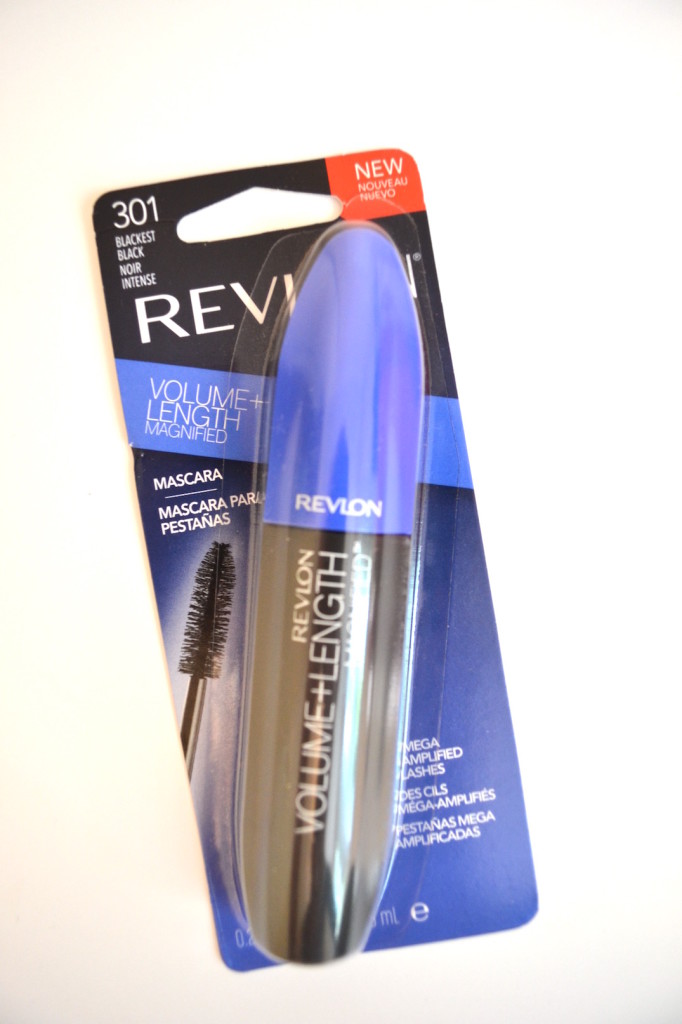 Item: Volume + Length Magnified Mascara, Value $8.99
This mascara works wonderfully!  I love that the lash wand is thick, which makes the mascara go smoothly.
Bonus: Coupon for $10 off at Half Hitch Goods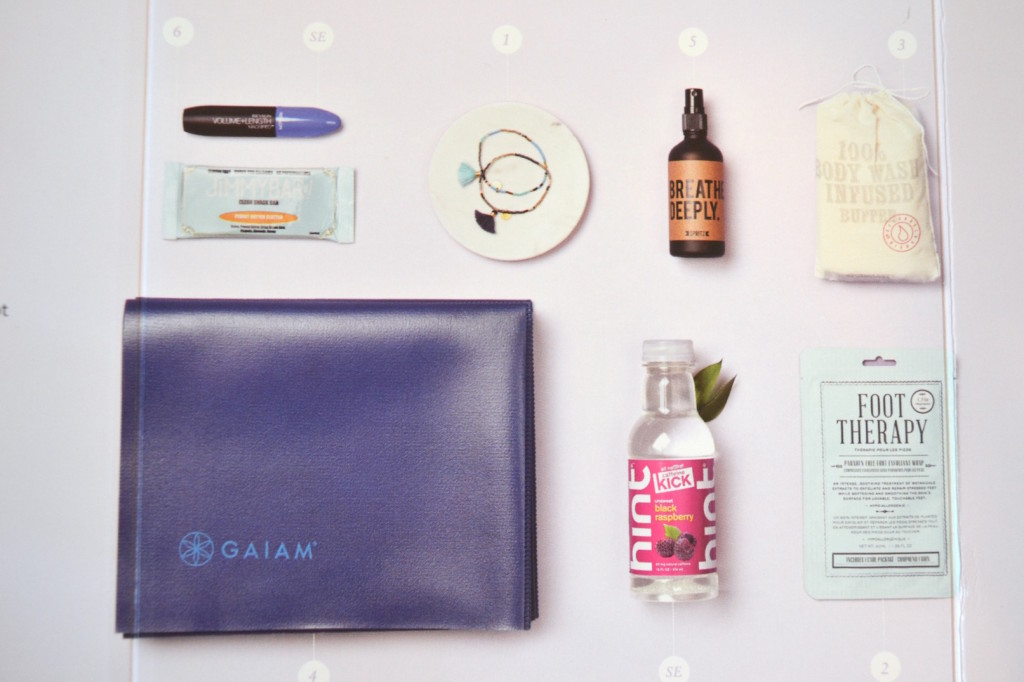 Verdict: This box has a retail value of about $147. I was really curious about this month's box when I saw the Breathe Deeply Spritz spoiler alert on their email!  I like the spa/health vibe of the box, and I'll use everything. My favorites from this month's box are the tassel bracelets (a BIG thumbs up), JimmyBar, Body Buffer and the Breathe Deeply Spritz.
What do you think of the May 2016 POPSUGAR Must Have box? What is your favorite item?