Disney World 7-Day Packing Guide & Outfits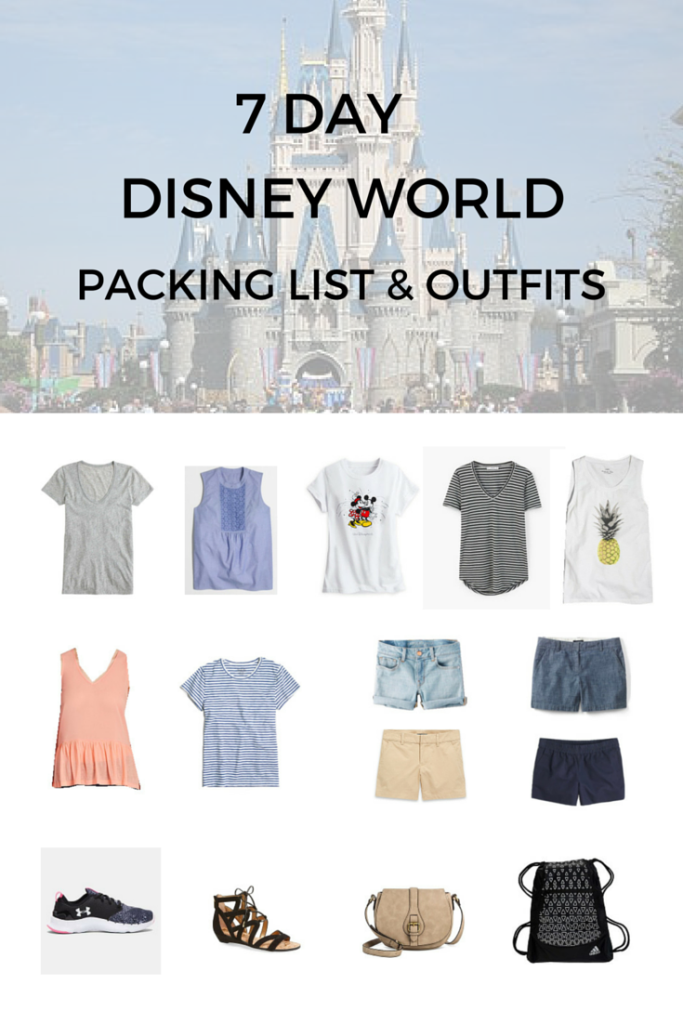 My family and I just returned from a week in Walt Disney World in Orlando, Florida.  We had a blast!  We were in the parks for 4 days.  Have you ever been to Disney World?  If you have never been, it's an experience like no other.  It's several theme parks in close proximity to each other, with different themes.  The parks have something for everyone, for all ages.  If you get a chance to go, you need to, it's definately worth going at least once.
Type of clothes to wear:
If you have been to Disney World during the summer months, you'll know it can get hot and humid.  It's mostly sunny every day, but a rain shower can happen anytime, so I recommend dressing in lightweight loose clothes.  While I was in Disney World, I wore both t-shirts and tank tops.  You will see people wearing all kinds of Disney and Star Wars t-shirts.  I noticed that the majority of the tourists in the parks wore these shirts.   So you'll definately fit in if you wear a Disney or Star Wars shirt!
Type of shoes to wear:
For your shoes, you want to wear the most comfortable and ones that won't rub blisters on your feet, because you will do A LOT OF WALKING!  I wore both sneakers and sandals.
Type of bags to carry:
I carried a crossbody bag on some days and my daughter's drawstring backpack on other days.  You'll want to wear a lightweight bag, preferably that keeps your hands and arms free and that won't weigh you down.  You don't want to lug around a tote or heavy purse all day.  Carry the least amount of items in your bag, like your wallet, sunglasses, phone and lip balm.
Type of accessories to wear:
Since it gets really hot and humid, you'll want to not wear much jewelry.  I wore a pair of earrings and bracelets.  The first day in the parks I wore a necklace, but didn't wear one the rest of the time, as it felt heavy and felt uncomfortable.
Here are the items I wore in Disney World: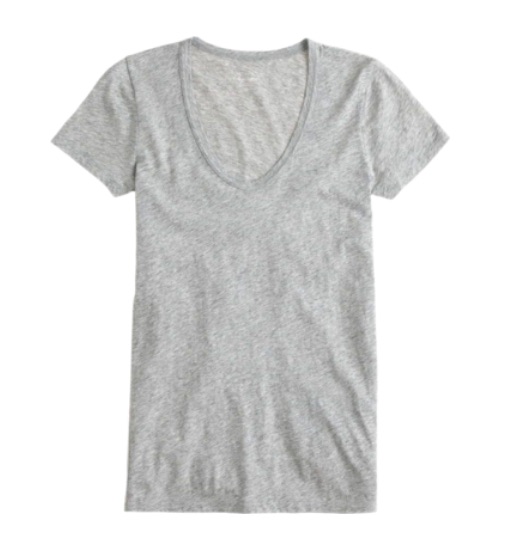 Gray Tee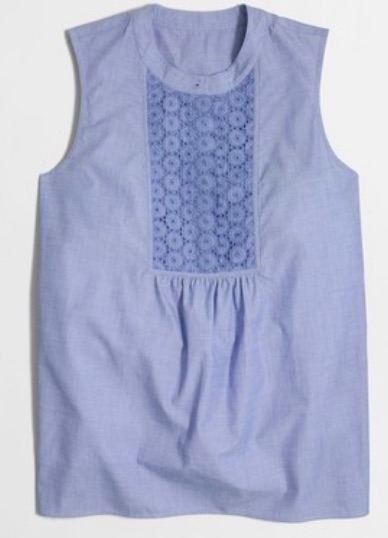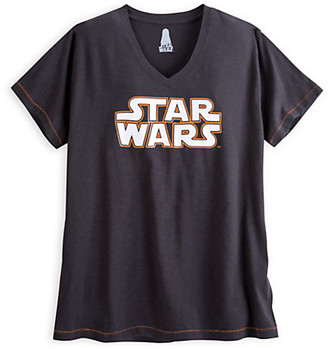 Star Wars Tee  (similar)
(Since I've always been a Star Wars fan, I wore a tee similar to this one that I purchased in the Hollywood Studios park)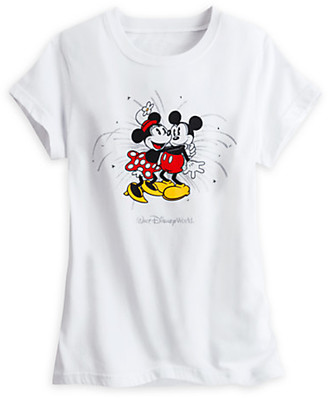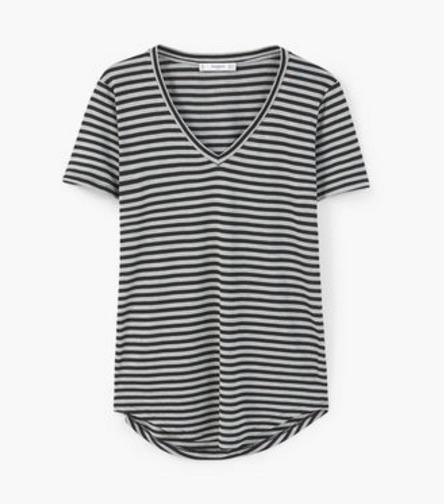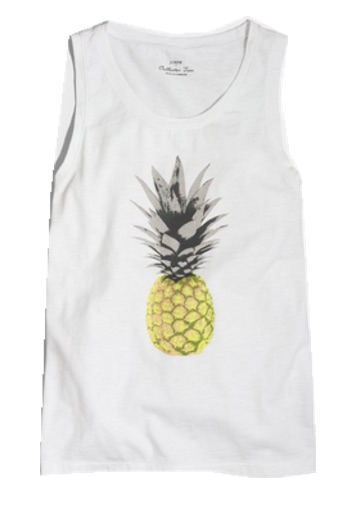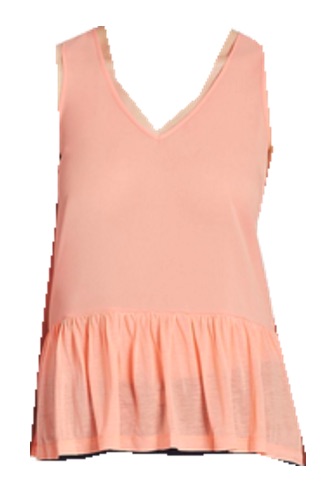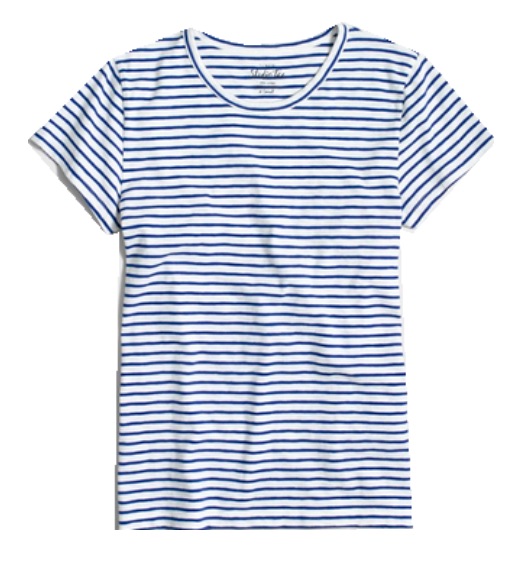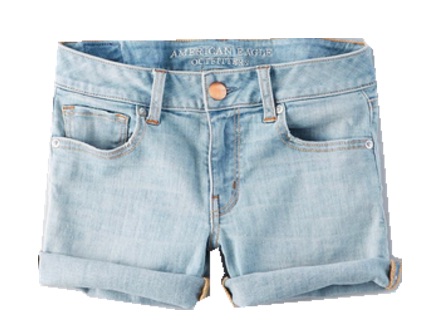 Lightwash Denim Shorts / Darkwash Denim Shorts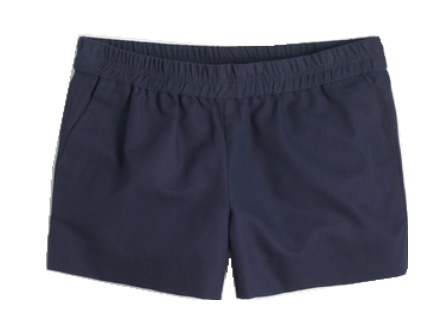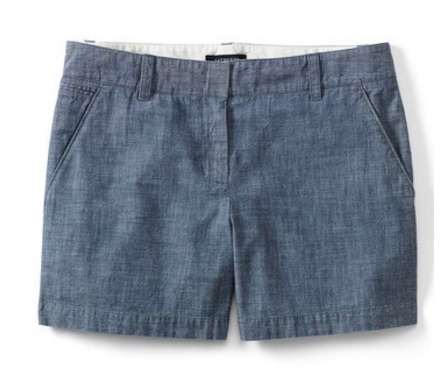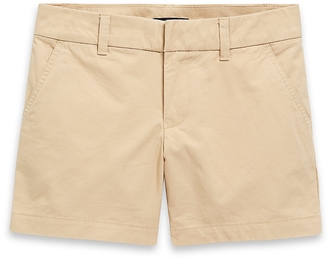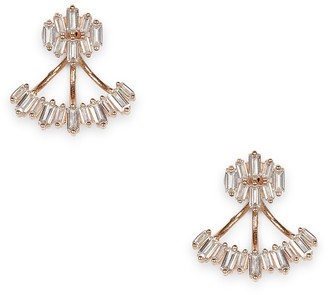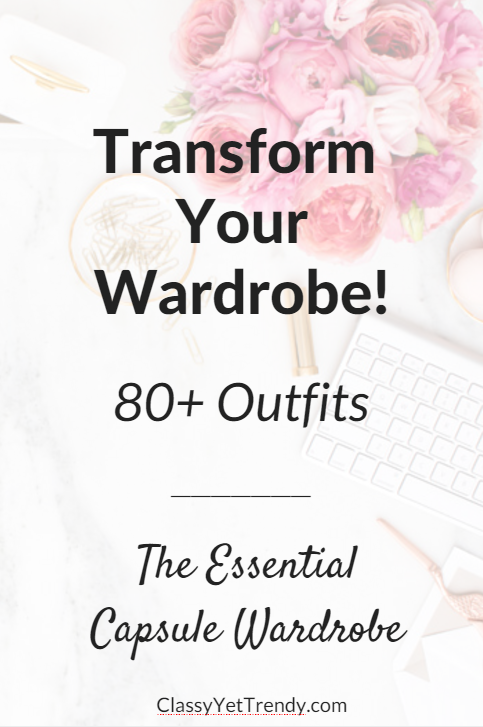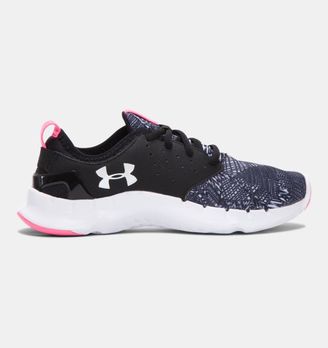 Under Armour Flow Run Sneakers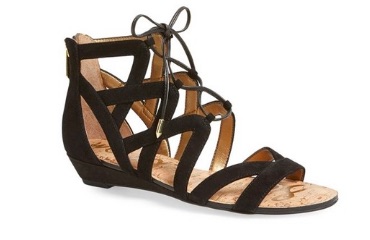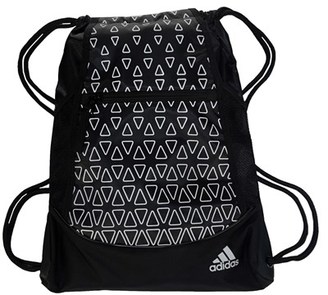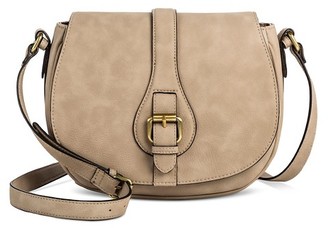 Outfit #1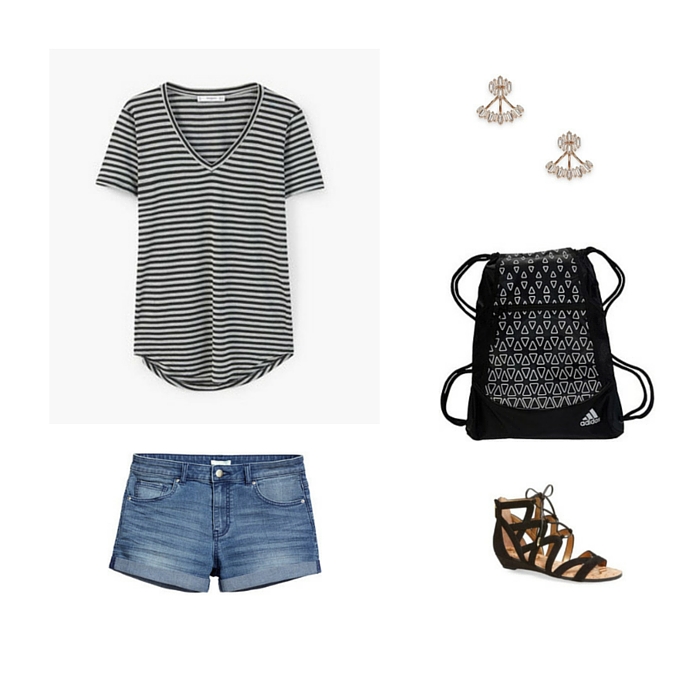 Black Striped Tee / Darkwash Denim Shorts /
Ear Jackets / Sam Edelman Sandals / Drawstring Backpack
Outfit #2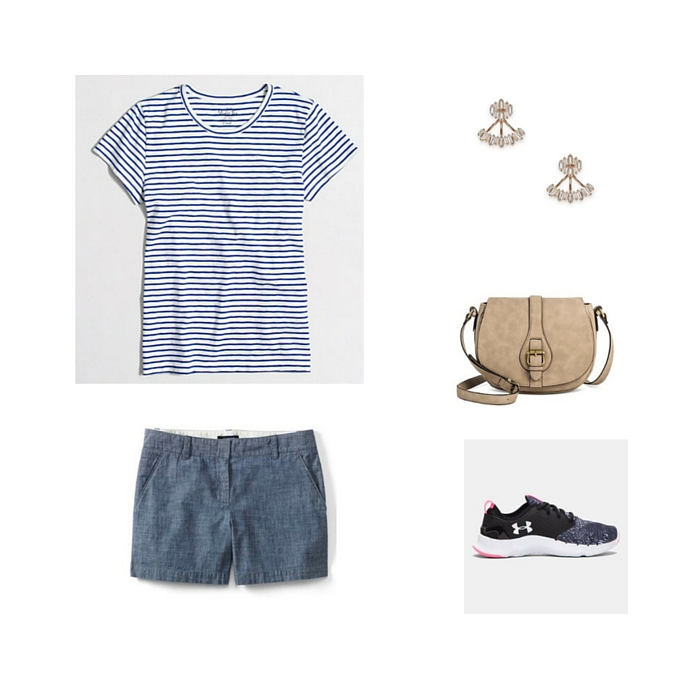 Blue Striped Tee / Chambray Shorts /
Ear Jackets / Under Armour Flow Run Sneakers / Crossbody Bag
Outfit #3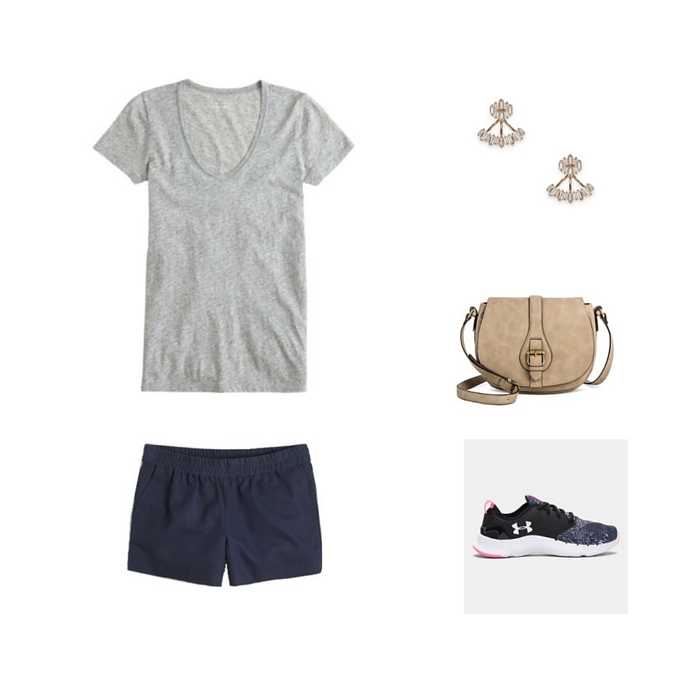 Gray Tee / Navy Shorts /
Ear Jackets / Under Armour Flow Run Sneakers / Crossbody Bag
Outfit #4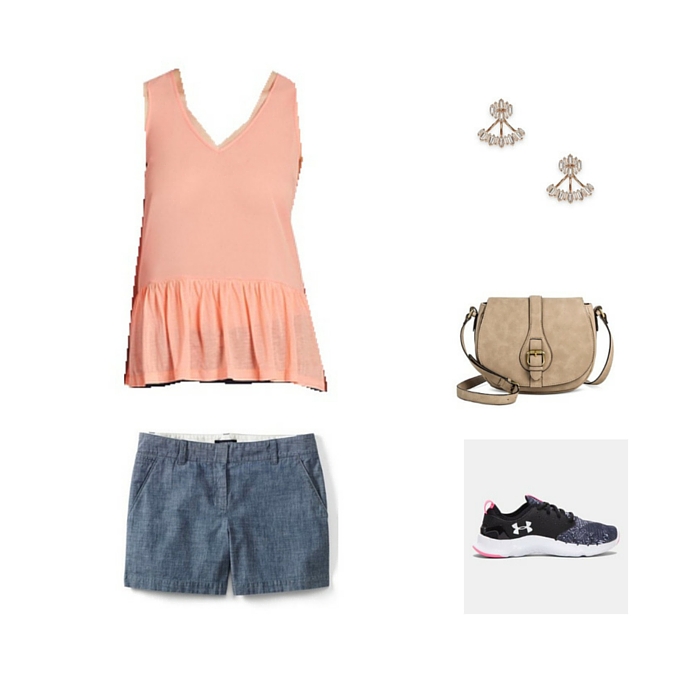 Ruffle Tank / Chambray Shorts /
Ear Jackets / Under Armour Flow Run Sneakers / Crossbody Bag
Outfit #5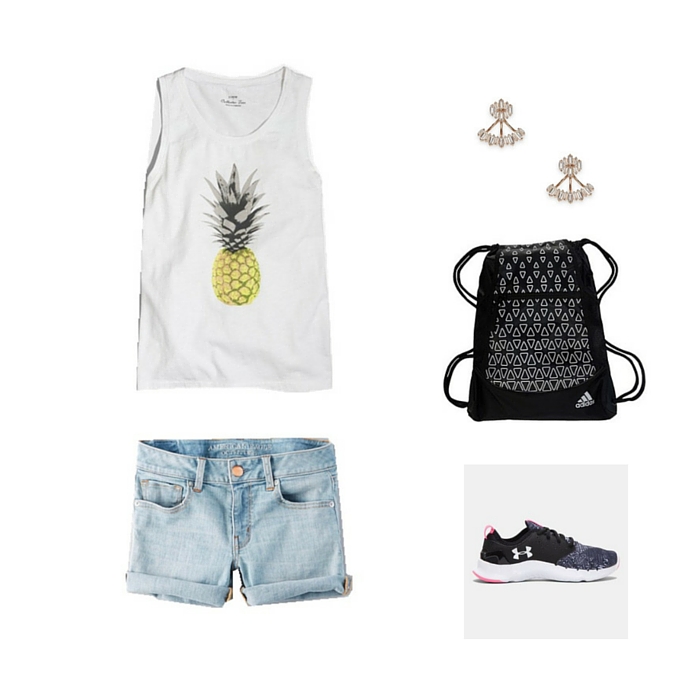 Pineapple Tank / Lightwash Denim Shorts /
Ear Jackets / Under Armour Flow Run Sneakers / Drawstring Backpack
Outfit #6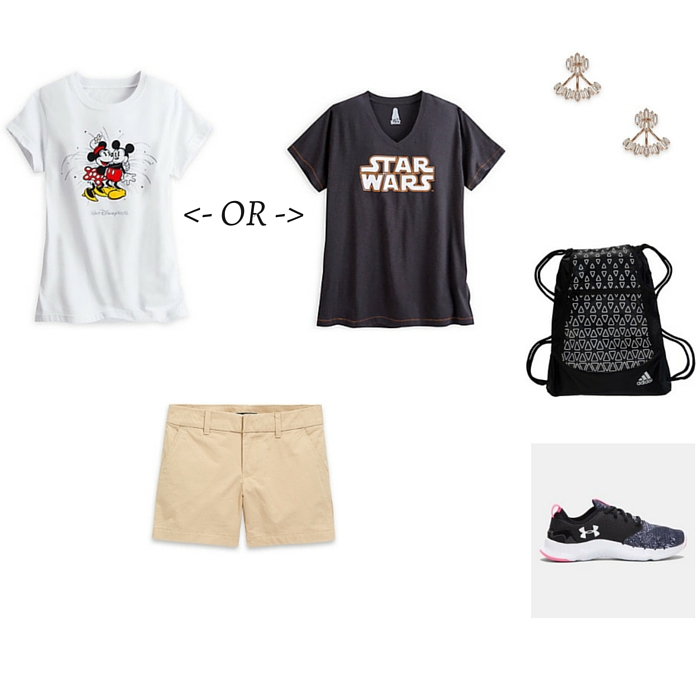 Star Wars Tee  (similar) OR Disney Tee / Khaki Twill Shorts /
Ear Jackets / Under Armour Flow Run Sneakers / Drawstring Backpack
Outfit #7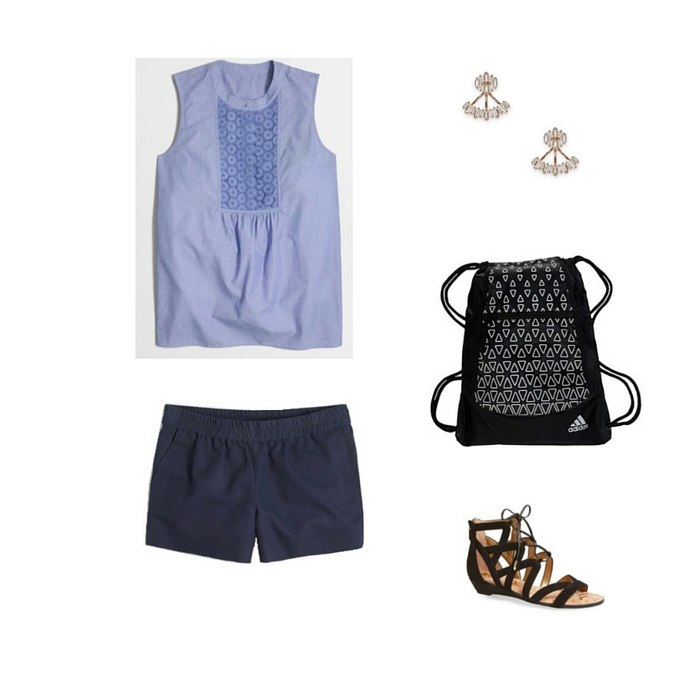 Blue Sleeveless Top / Navy Shorts /
Ear Jackets / Sam Edelman Sandals / Drawstring Backpack
Shop The Post: