What I Wore In Disney World (Trendy Wednesday Link-up #76)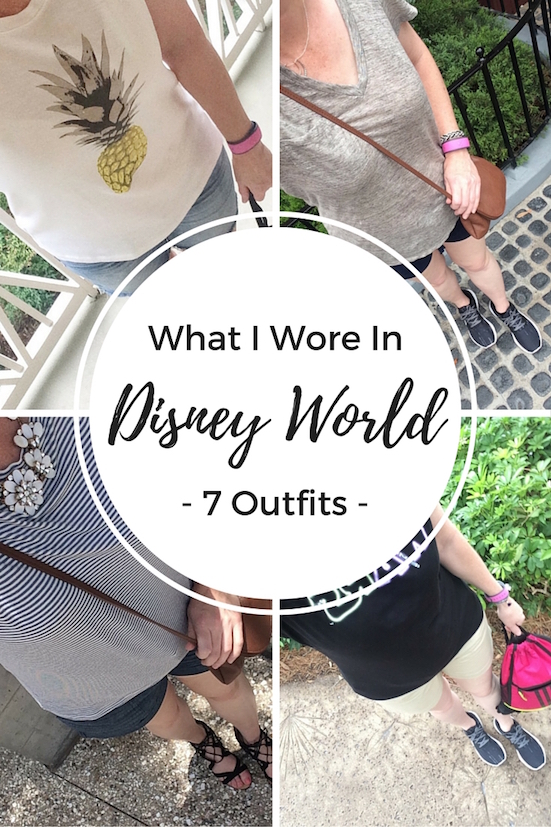 Last week we spent the week in Disney World!  It was hot, humid and we were in the Tropical Storm went through Orlando while we were there.  But, we wore ponchos and tried to stay in the air conditioning as much as we could.  We had a great time anyway!  My daughter, who is 11, really enjoyed it.  We went there about four years ago, but she got to enjoy different things this time.  The only characters we met were Chewbacca and Kylo Ren at the Star Wars Launch Bay in Hollywood Studios.  She wasn't into the kiddie rides, but more into family rides, the thrill rides and a few shows.
When I packed my suitcase before the trip, I included several tops from my capsule wardrobe and shorts to coordinate with them.  I was excited to see how my capsule wardrobe tops would work on my vacation.  I ended up not wearing two tops because they were going to be a bit heavier and uncomfortable for such humid weather.  While at the Hollywood Studios park, I purchased a Star Wars tee to wear the next day in the Magic Kingdom.  It was lightweight and even though it was a black tee, it was cooler to wear outside all day.  I have always been a big Star Wars fan, even when I was a young kid when Return of the Jedi was a huge hit (I'm revealing my age with that comment.  I don't know how I made it this far in life without having a Star Wars tee, LOL!
Today, I'm sharing with you what I wore in Disney World.  I posted these on Instagram last week while we were on vacation.  The pink bracelet you will see in several of the photos is my magic band issued by Disney.  It's a convenient way to enter the parks, pay for your food and souveniers and enter your resort hotel room.  Stay tuned for a post here Friday on a Disney World Packing Guide, with outfit ideas!
Day 1 Outfit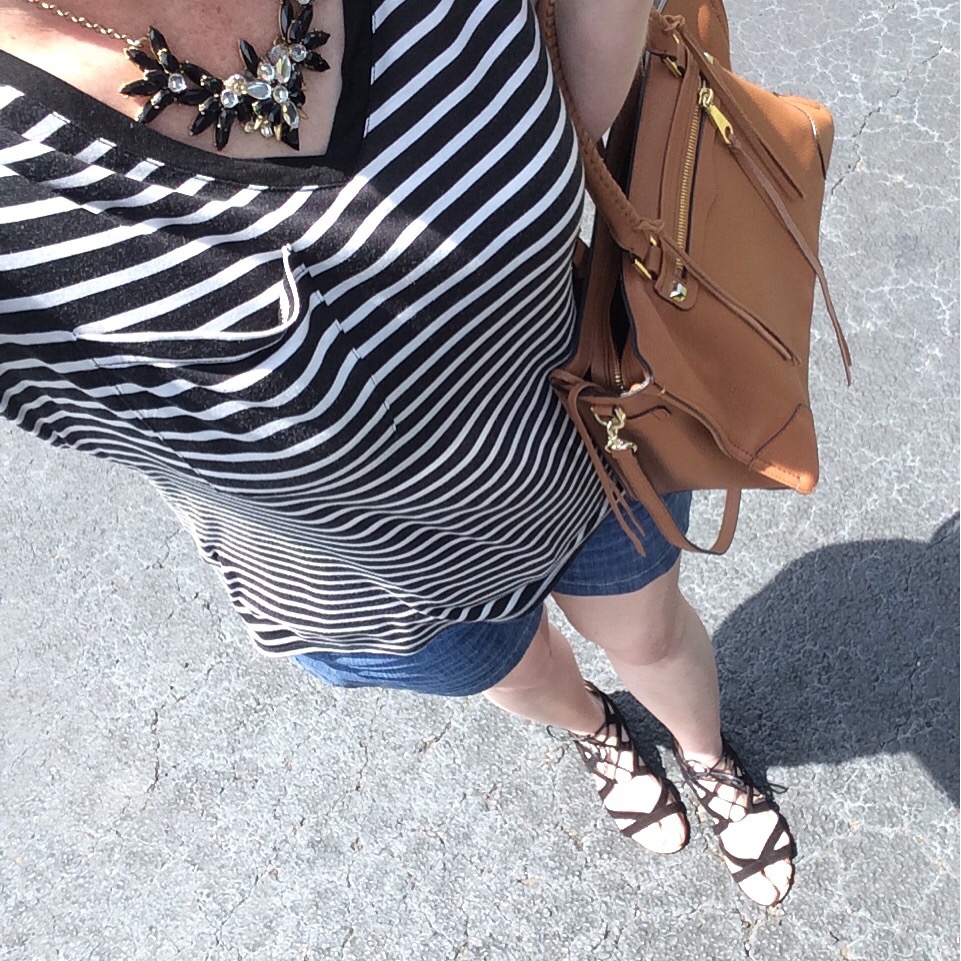 I wore this outfit Saturday traveling.  We traveled most of the day and finished driving to Disney World Sunday morning.
Outfit Details (click to shop):
Day 2 Outfit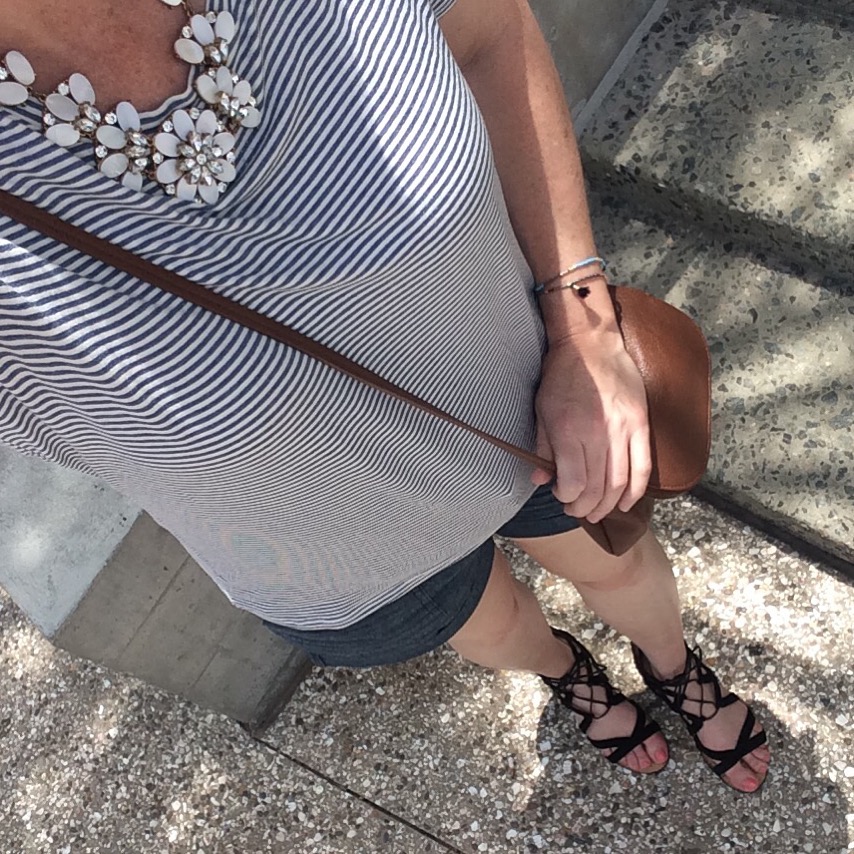 I wore this outfit Sunday while traveling and visiting Disney Springs.  I discovered that day that humidity and statement necklaces don't do well together!
Outfit Details (click to shop):
Day 3 Outfit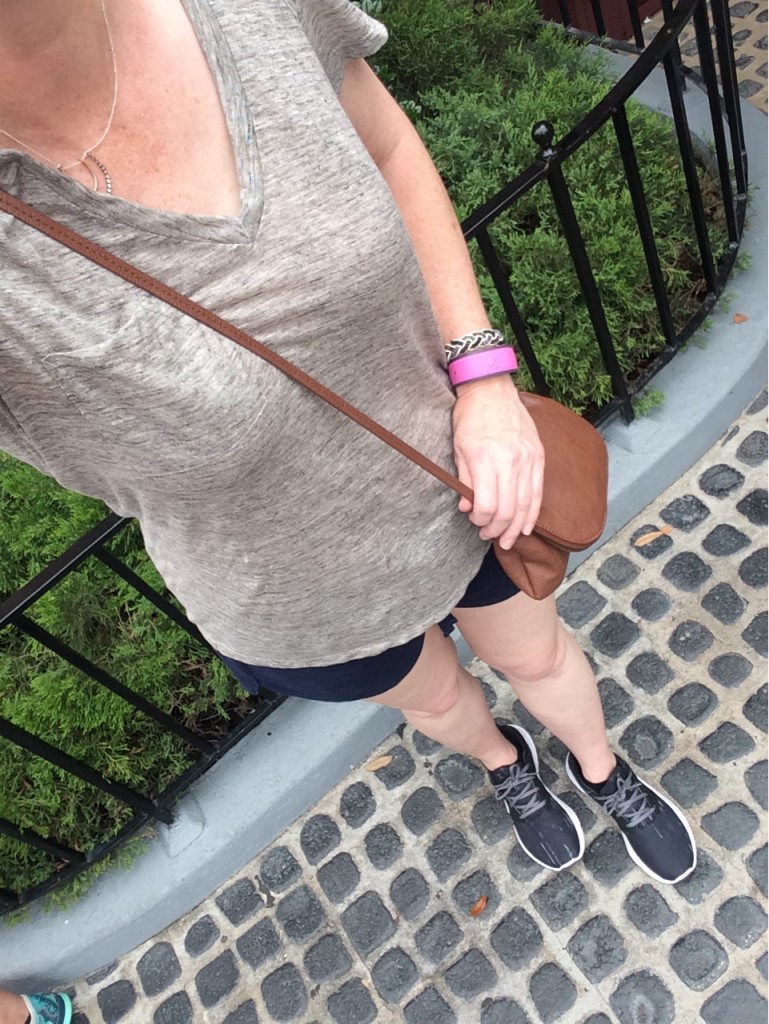 I wore this outfit Monday at Magic Kingdom.  These sneakers are SO comfy and light!
Outfit Details (click to shop):
Day 4 Outfit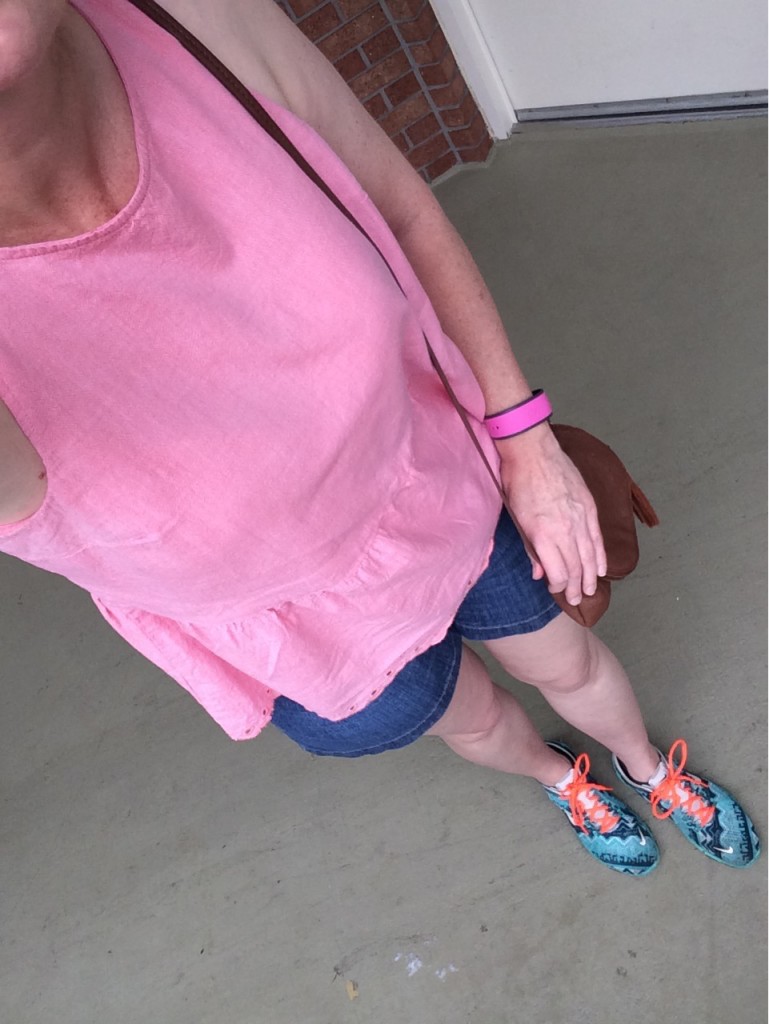 I wore this outfit Tuesday in Epcot.  My daughter wanted to swap shoes (the ones I'm wearing are hers),
I didn't make it far before she wanted hers back.  I did snap this outfit selfie with them on though!
Outfit Details (click to shop):
Day 5 Outfit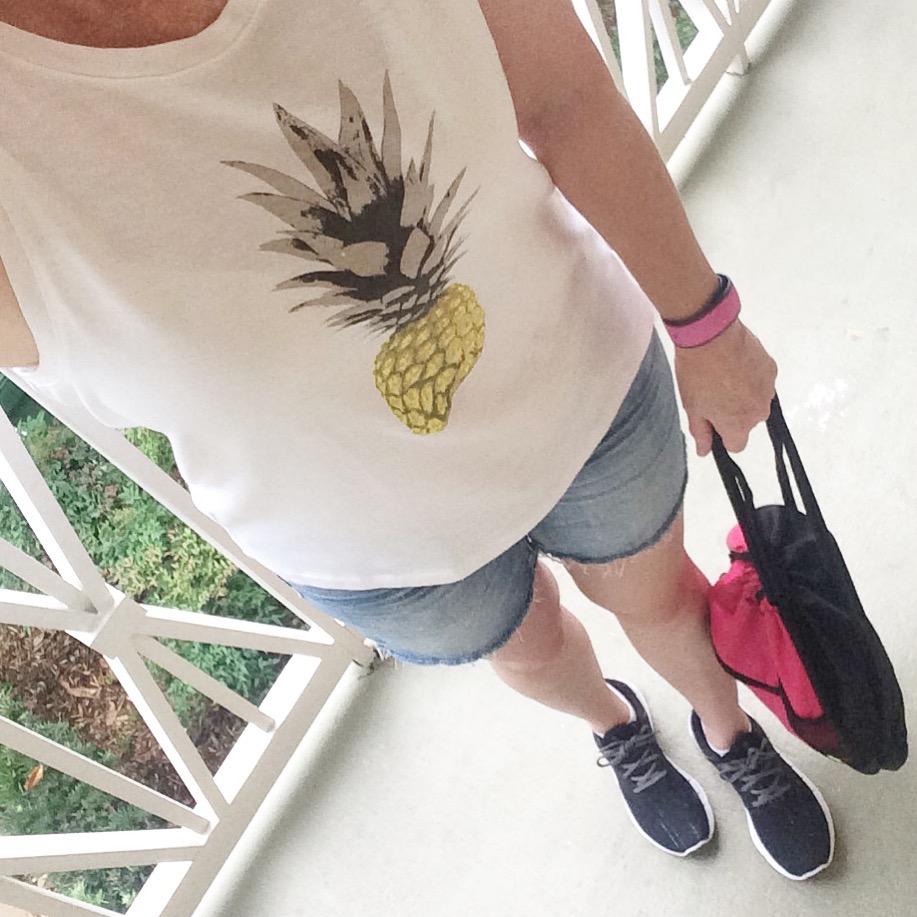 I wore this outfit in the Hollywood Studios park.
Outfit Details (click to shop):
Day 6 Outfit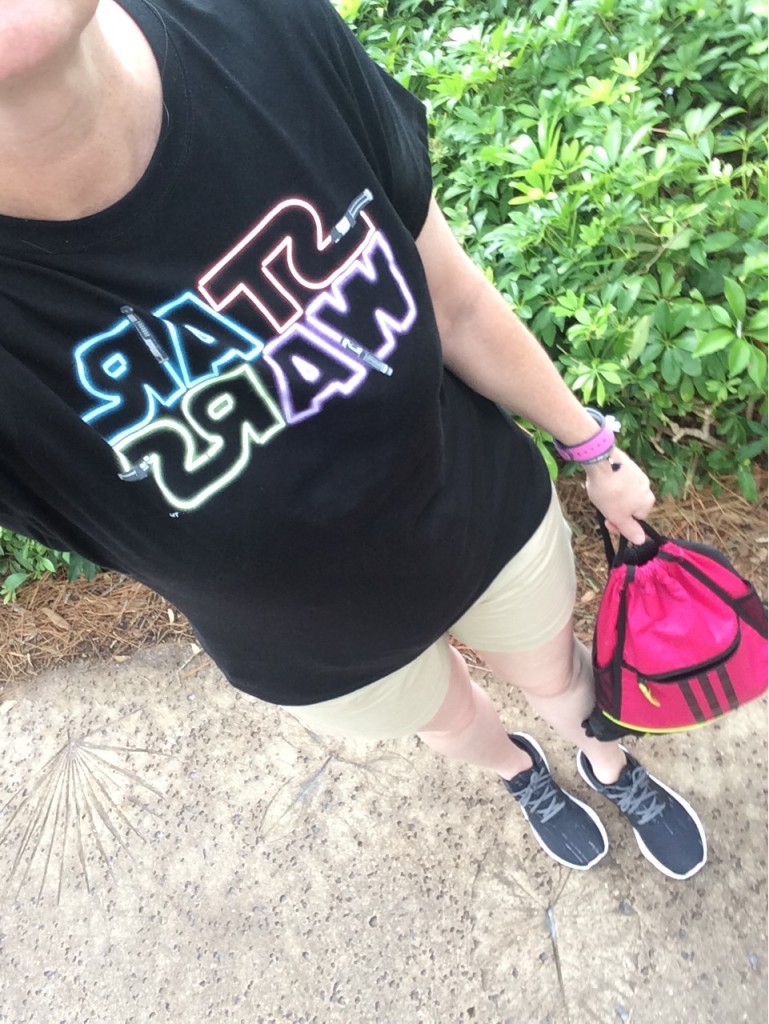 On the 4th day in the parks, we went back to Magic Kingdom.  I wore this outfit that day.
I couldn't find my exact tee online, so I linked up a few similar to it.
Outfit Details (click to shop):
hello
Day 7 Outfit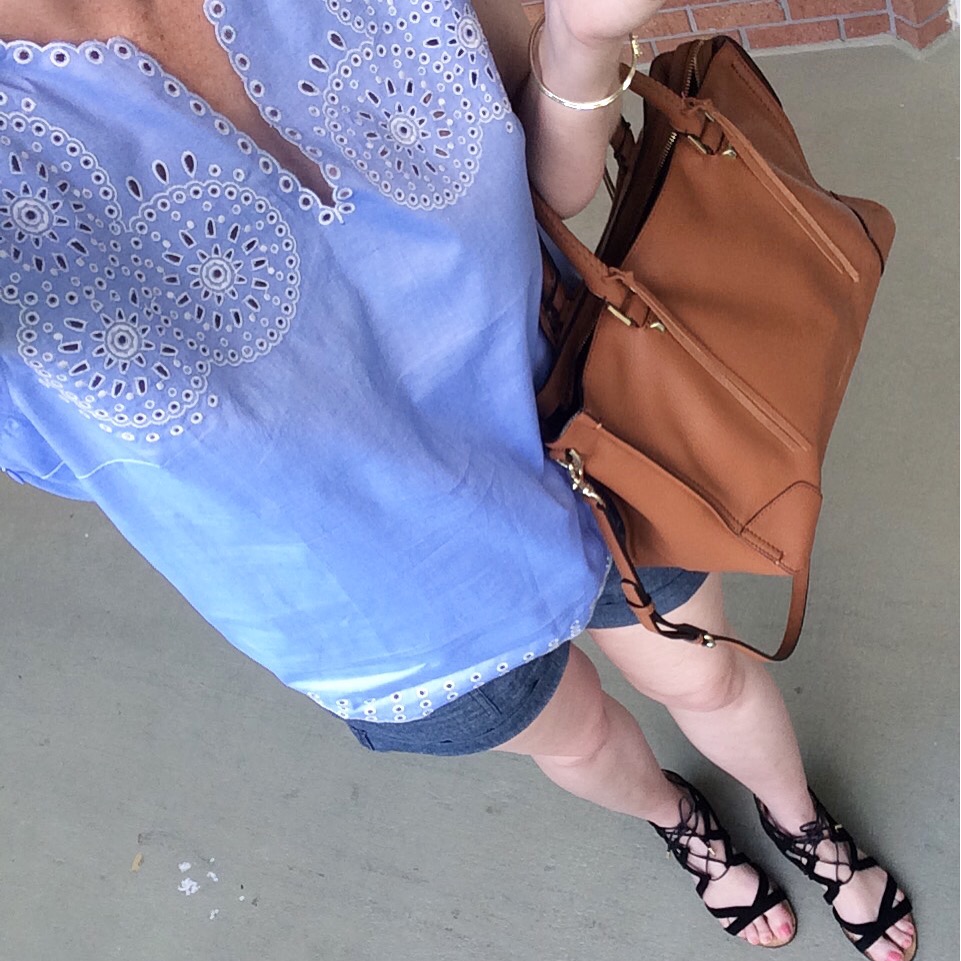 I wore this outfit traveling home Friday.  I think this top is sold out at J. Crew, but I linked a similar one.
I took only 2 pairs of shoes, these sandals and my sneakers.    I walked a lot, outside of the parks, in these sneakers.
These Sam Edelman sandals were perfect to walk in.  The cork-like sole was soft and cushiony and they didn't rub blisters at all.
I recommend them!
Outfit Details (click to shop):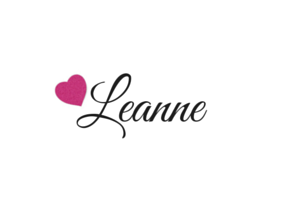 The two featured bloggers from the last linkup are:


1.  Please follow your Host 
2. Link up to 5 posts: 
it can be about fashion, style, beauty or lifestyle

(linkup to your blog post and not your main page)
3. Please include a link back to this post or place my linkup button in your post.
4.  Now, add your post(s) below!  I hope you enjoy the linkup and enjoy meeting other bloggers!
Each week I feature 2 bloggers from the previous link,
so link-up your blog posts for your chance to be featured!