How To: Succulents In Chalk Paint Pots
My other hobby, besides style and capsule wardrobes, is container gardening.  I love plants of all kinds.  For many years I've always had at least one plant in my house.  One time I found a houseplant that looked like it was on it's last days, but I took it home, revived it and lived for quite some time.  I've always been a fan of the summer flowering kinds, like geraniums, petunias and periwinkles just to name a few.  But, my favorites are houseplants.
Lately, I have been wanting to try my hand at growing succulents.  I have never known much about them until now.  I went to a trusted source in researching: Pinterest.   I looked up "how to grow succulents."  Ok, I read up all about how to grow them.  Now, I actually wanted to plant some.  But I didn't have any containers small enough to plant them in.  I set off to my local Lowe's to purchase a few succulents and hopefully find some small pots.  Ah ha!  I found just the right size, and cheap too!  But, the traditional terra cotta color wouldn't go with anything in my house.  I remembered that I had purchased a small container of Annie Sloan Chalk Paint for a project I never got around doing.  It was an ivory color and would go perfectly in my office by my window!

Here's a little tutorial on how to paint pots with Annie Sloan Chalk Paint to match your decor and how to plant the succulents so they will thrive.
First, gather your supplies:
chalk paint round brush
Small jar of Annie Sloan Chalk Paint (find a retailer near you) (I used the color "Old Ochre") (see all colors here)
chalk paint wax brush
Container of Annie Sloan Clear Wax (find a retailer near you)
terra cotta pots & trays (I used one for each succulent plant)
paper towels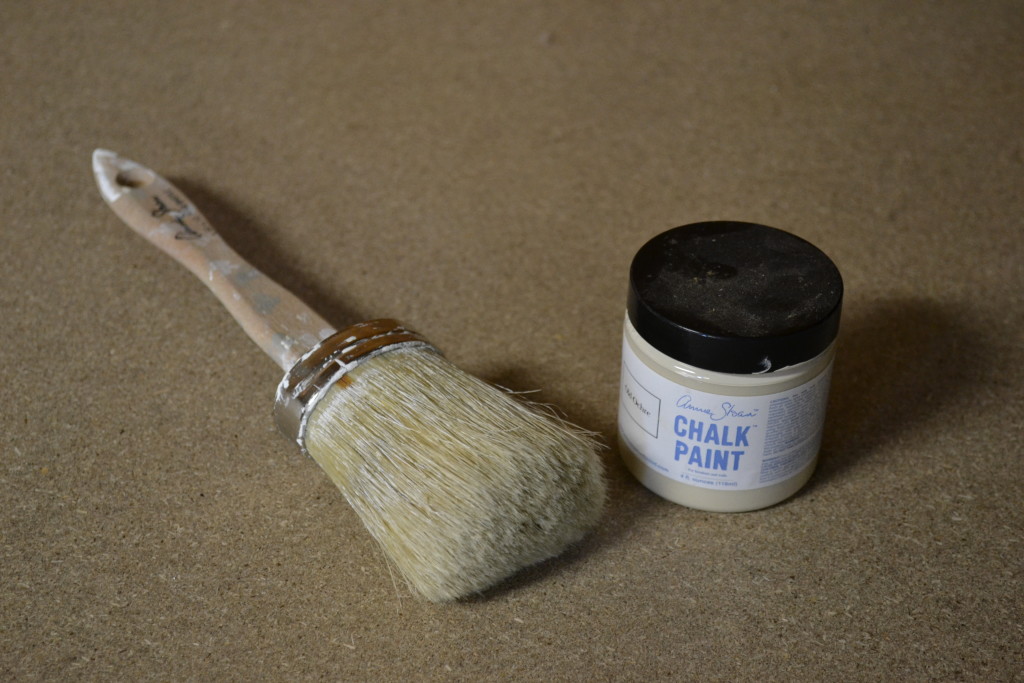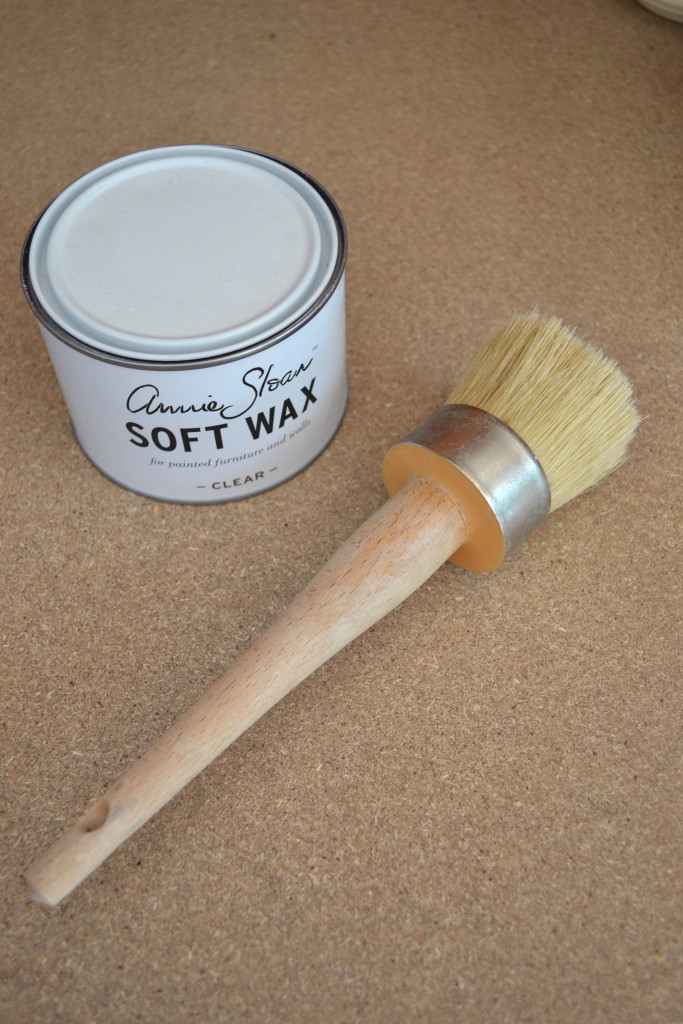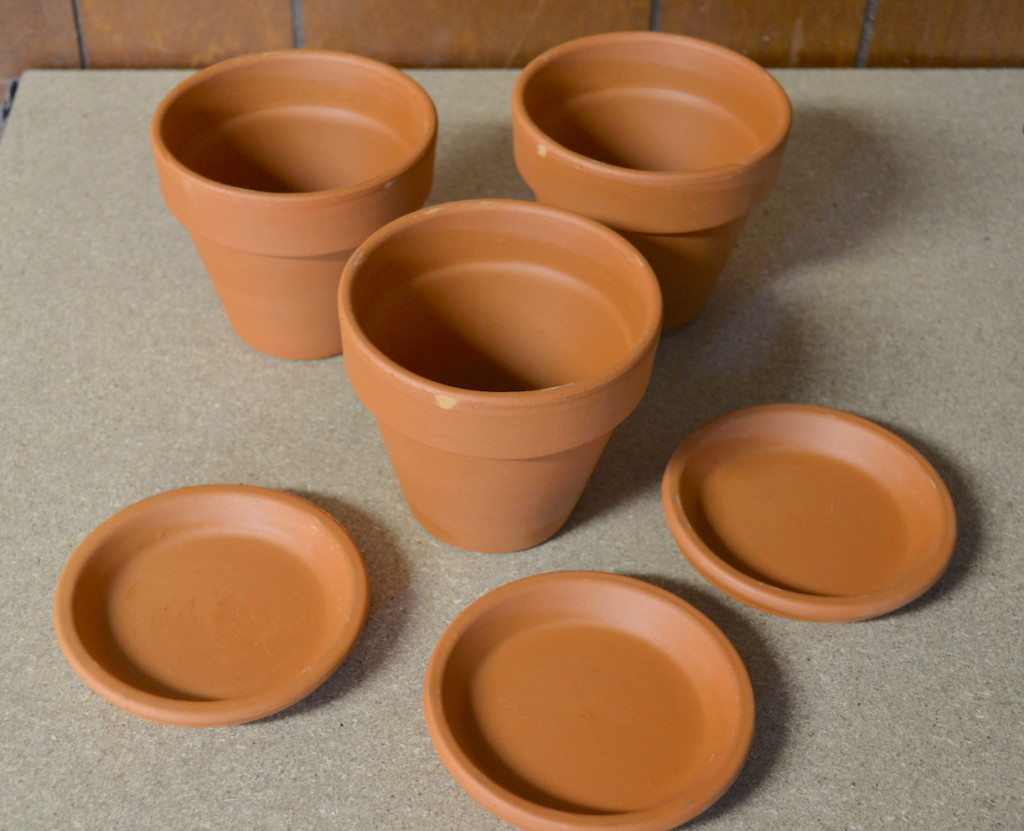 Next, spread out a few paper towels to protect your surface from paint.  Paint the outside of each pot and one side of the tray.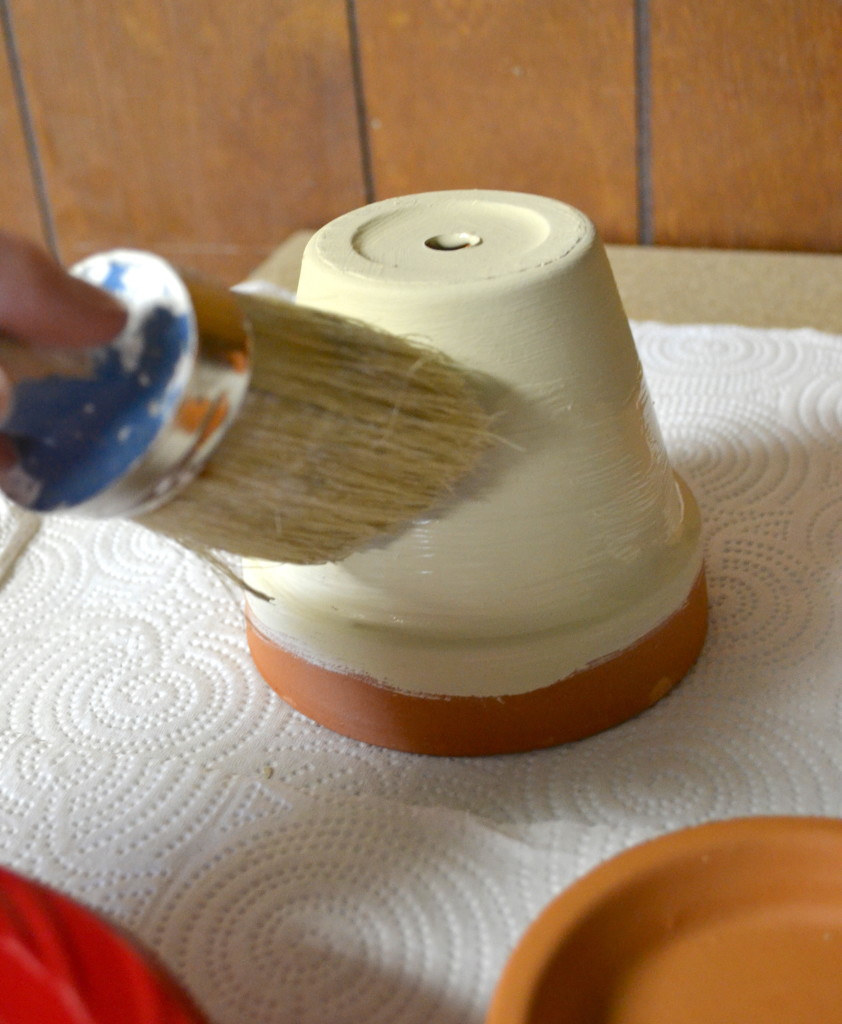 Let dry about an hour.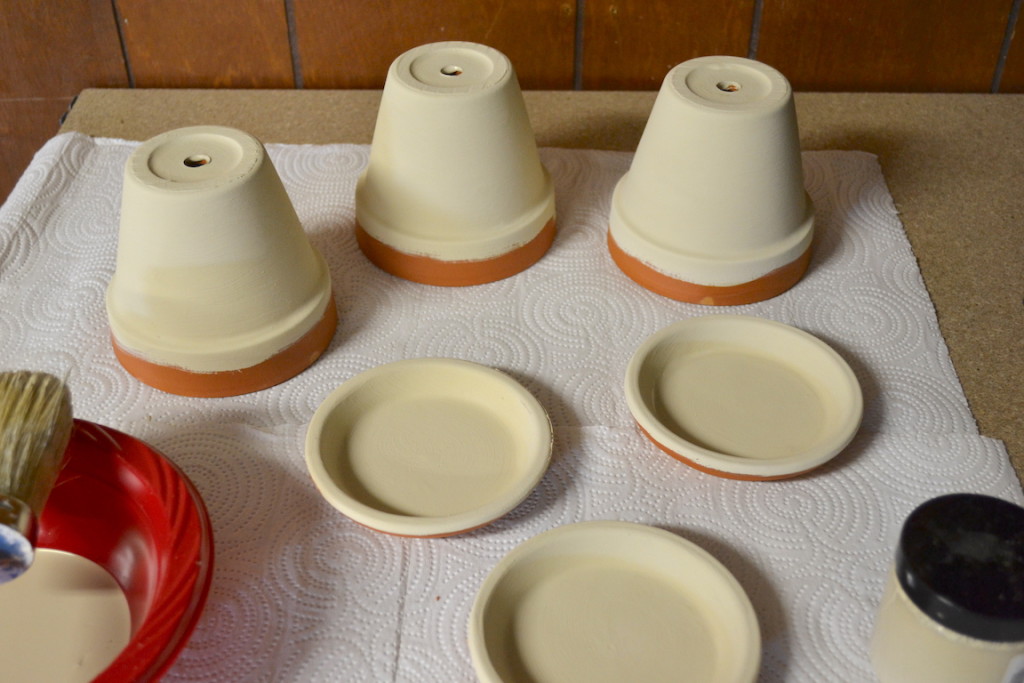 Next, paint the outside and inside rim of each pot and the other side of the trays.  Let those dry for about an hour.  The photo below is what mine looked like after it was dry.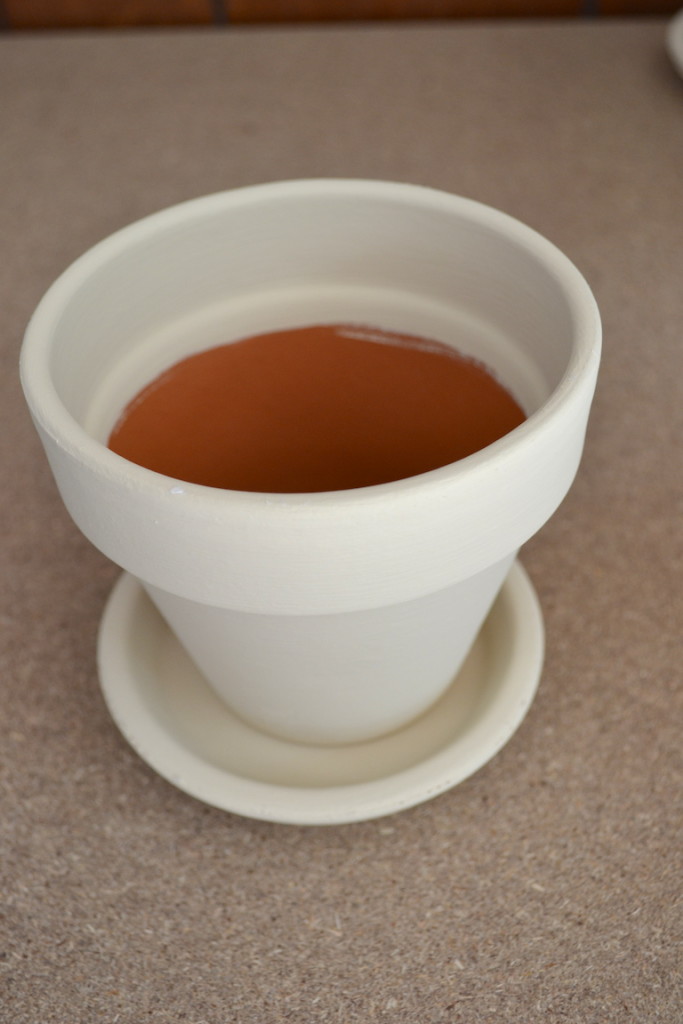 Now, you'll need to put a coat of wax on the painted areas to seal the paint and protect it from water and scratches.  Let the wax dry for about a couple of hours to make sure it's sealed.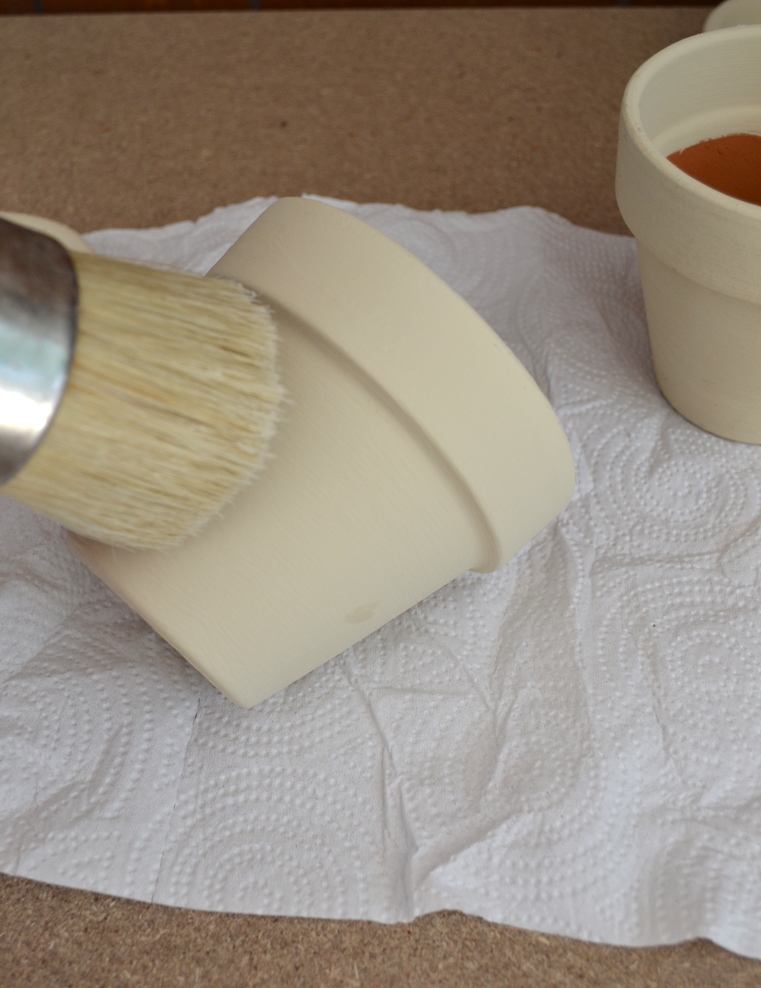 Now, it's time to plant the succulents!  Gather your supplies:
painted pots and trays
succulent plants (I bought mine from Lowe's Home Improvement store) (I chose these varieties: Mexican Snowball, String Of Buttons, Sedum Clavatum & another one, not sure of the name)
Cactus potting soil (I used Miracle Grow brand)
pebble rocks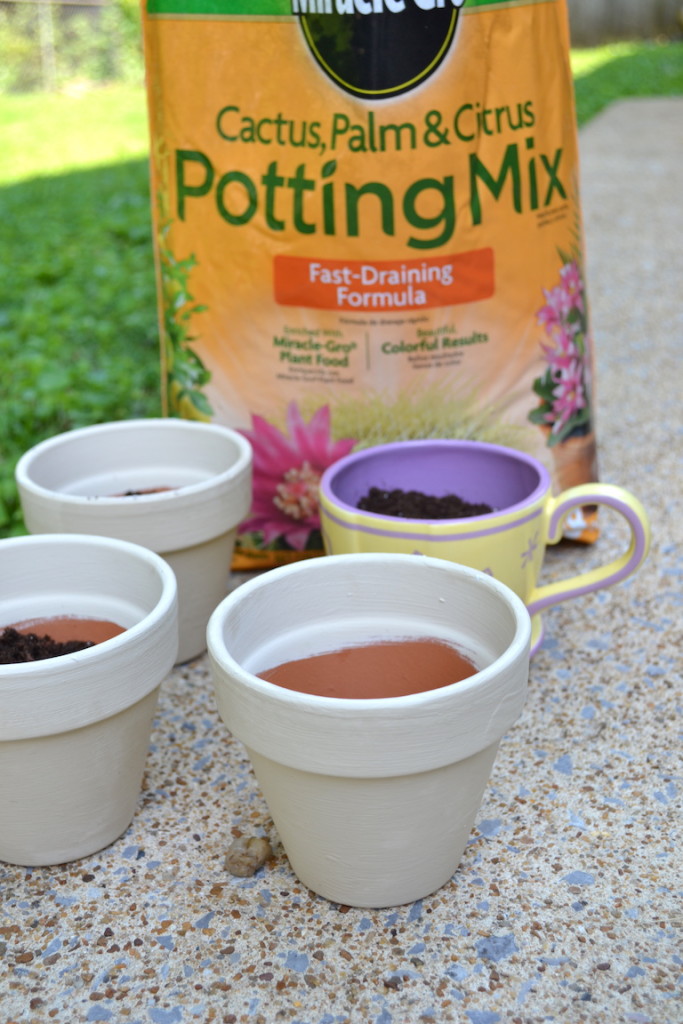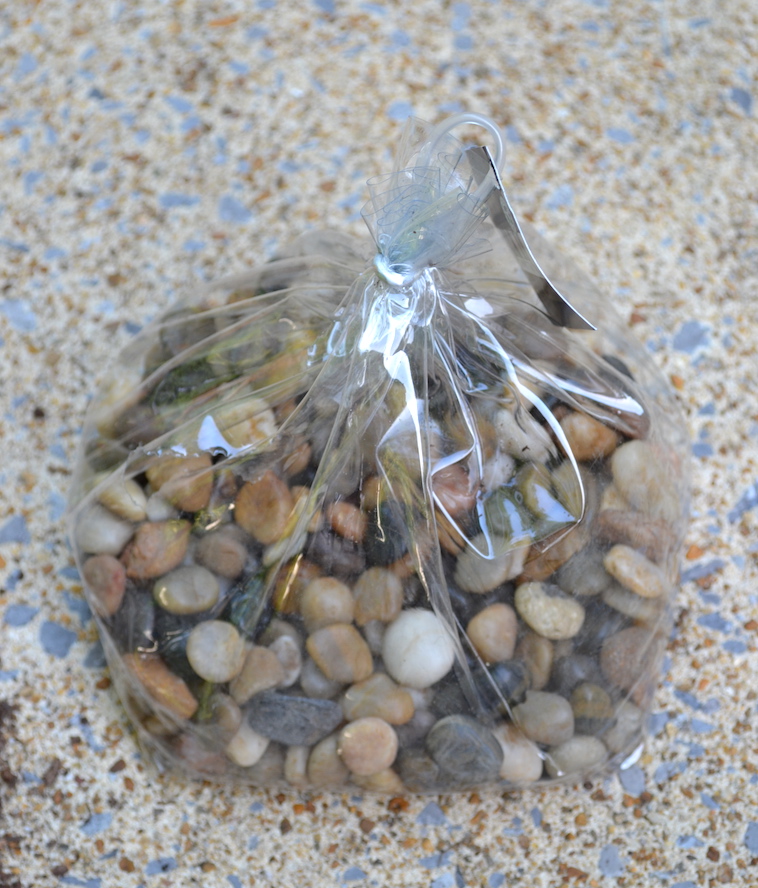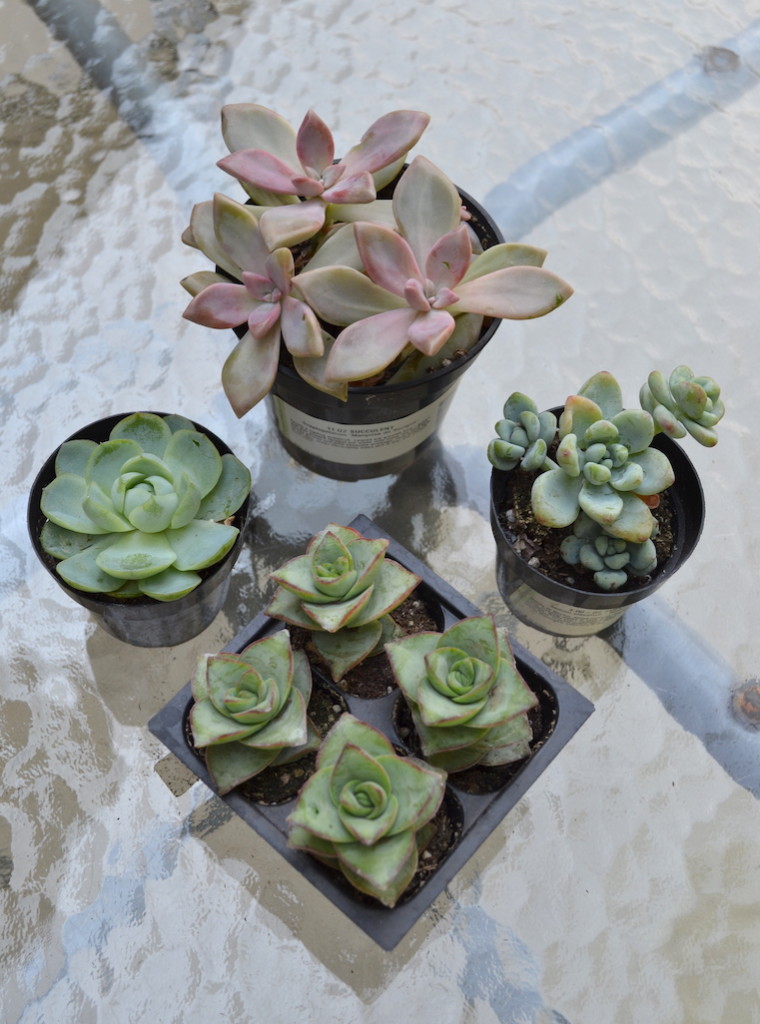 Place several of the rocks in the bottom of each pot covering about 1″ of the bottom.  This is to allow drainage so the roots won't sit in water.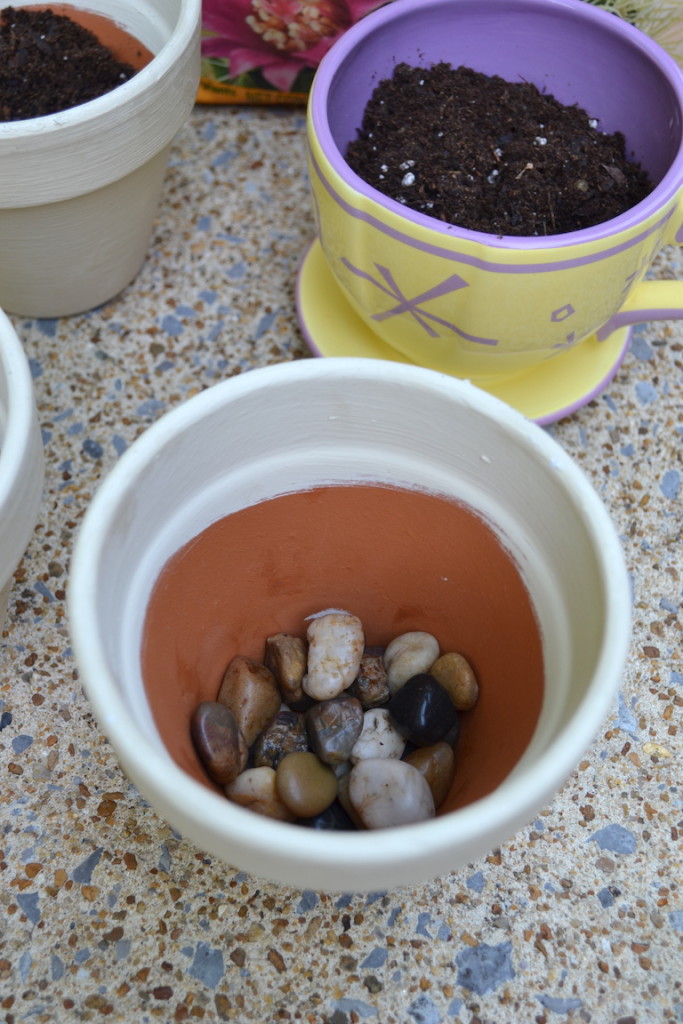 Plant the succulents in the pots and you're done!  I put a few rocks on the top for decoration, but you can leave them off.