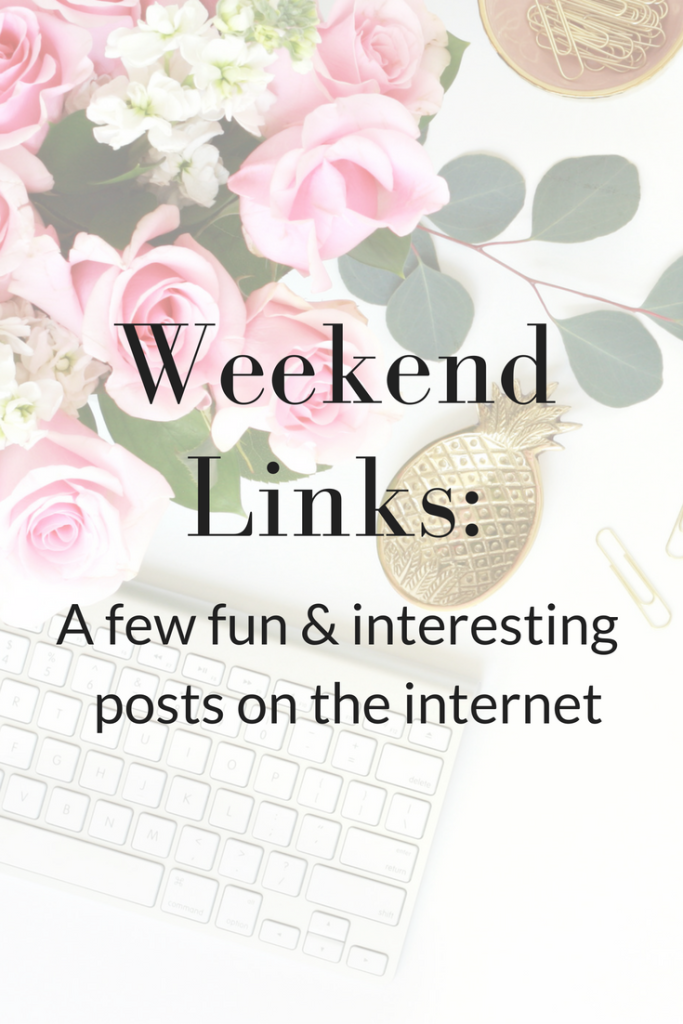 1. I happened upon this blog a couple of weeks ago, by a husband and wife team.  Beautiful photography and informative lifestyle and fashion posts!
2. I want to make this refreshing Grapefruit Vanilla Thyme Fizz drink.
3. If you're looking for books on fashion, these are drool-worthy!
4. I love meals in a bowl and this healthy recipe sounds delicious!
5. If you like succulents, here's a site with several tips on how to care for them.
6. We will be remodeling our kitchen in the near future.  This is a bright and beautiful kitchen design idea!
7. I ordered a hobo bag the other day and can't wait for it to get here.  These hobo bags are worth taking a look at!
8. One of my favorite tv shows is Fixer Upper with Chip and Joanna Gaines.  Did you know they have their own paint line?  OMG, the colors are gorgeous!
9. This song (video) is on my YouTube favorites list and is one of my many favorites by Coldplay.
10. If you have a blog, here's  a post worth mentioning: 35 tips for attracting readers to your blog.