5 Ways To Have Fun With Your Capsule Wardrobe
When you have a capsule wardrobe every season, it may sometimes get a little boring.  Although an advantage of a capsule wardrobe is saving money by limiting your shopping, using the same pieces over and over can get monotonous.  Here are five ways you can enjoy your capsule wardrobe and have fun with it everyday!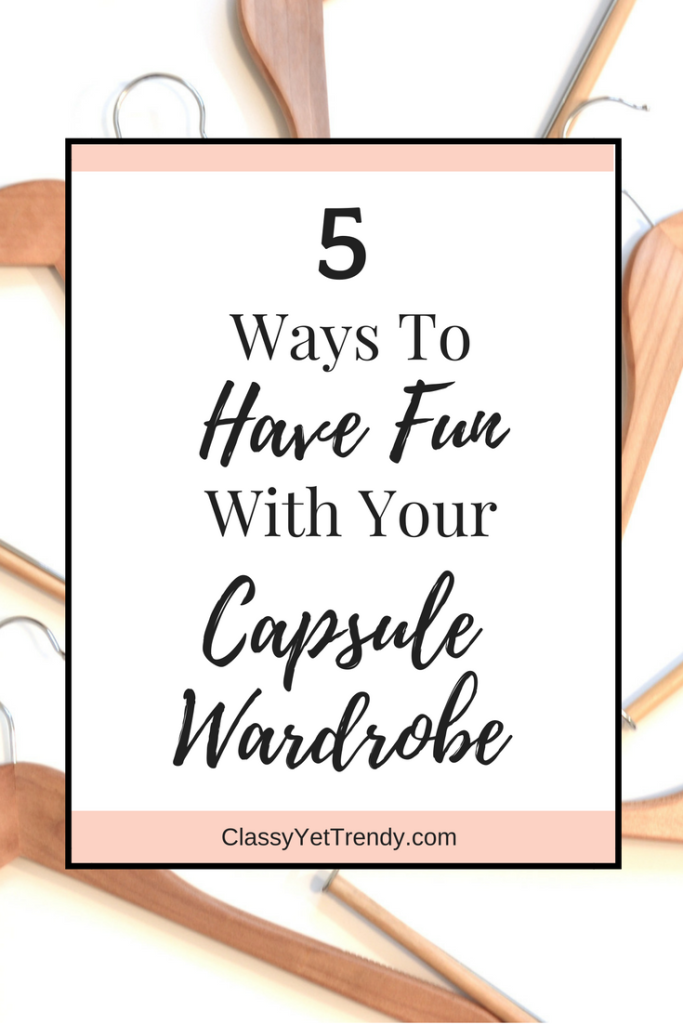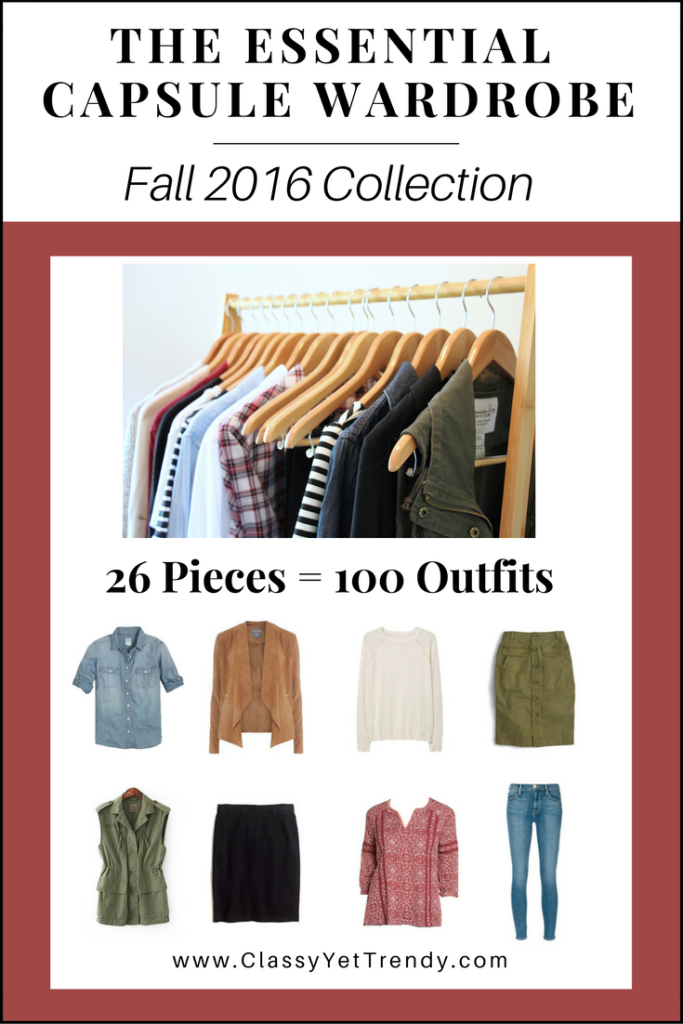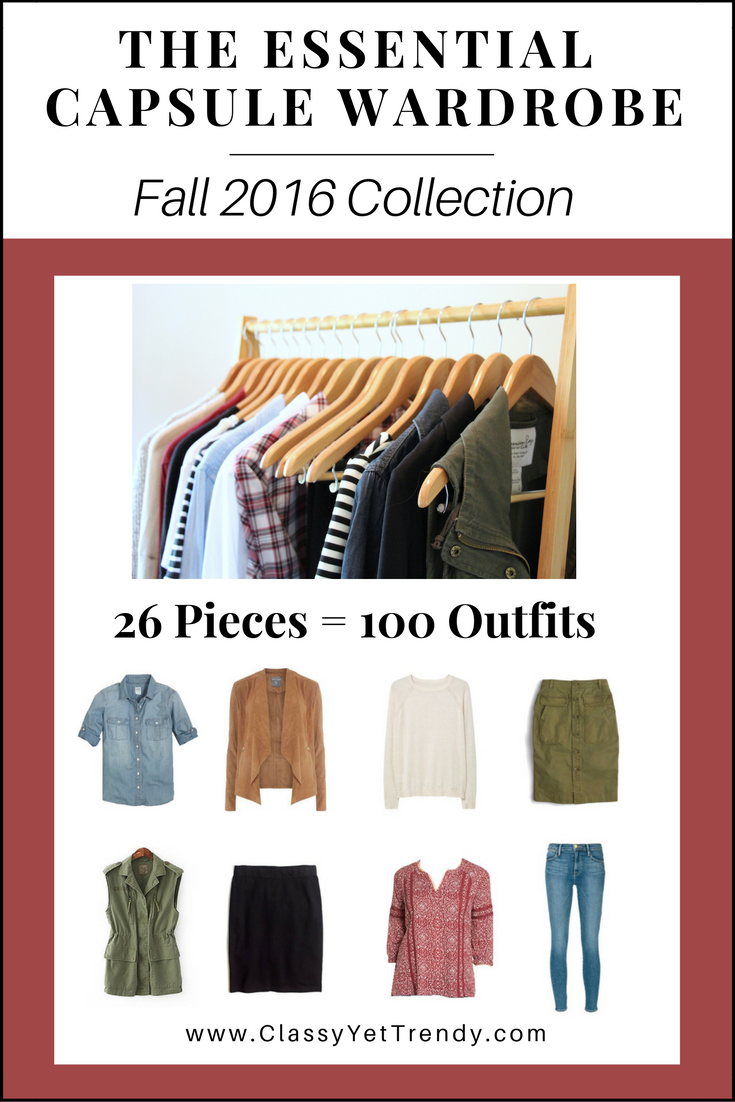 1. Add Trendy Pieces
In the fall and winter I like to include a chambray shirt, white button-up shirt, black jeans  and an ivory sweater.  Those are essentials that I just have to include, since they go with everything!  You can add 1 or 2 trendy clothes or shoes to make your outfits interesting!  Plus, you'll be in-style with the latest trends.  For my summer capsule I included a cold-shoulder ivory linen blend top.  The neutral color coordinated with several pieces in my capsule, while adding a bit of "trend" to my outfits.  I also added this white pineapple tank.  The white color coordinated with several other pieces, while the pineapple graphic was a popular graphic this summer.   This fall, you could add a pair of leopard-print flats or a sleeveless trench to spice up your outfits!
2. Add Fun Accessories
Another way to enjoy your capsule wardrobe is with fun accessories!   How about a leopard print scarf or a beautiful statement necklace?  This summer, tassels have been so popular.  A tassel necklace, sandals with tassels or even a tassel bracelet set adds texture to any outfit.  Another fun accessory to consider is handbags.  This budget-friendly drawstring tote is sure to be a lovely accessory, as well as this skinny scarf.
3. Use Wooden Hangers
What really stepped up my capsule wardrobe was that I started using wooden hangers.  I had been using plastic hangers.  It made by clothes look drab and using those hangers made my clothes bunch up too closely making it hard to see everything in my capsule wardrobe.  Using wooden hangers eliminates the "shoulder dimples" in my tops, which used to be SO aggrevating!  I can't tell you how many times I had to either iron them out when I would get dressed or dampen them with a rag to make the dimples go away.
Plus, another fun thing about wooden hangers is that when they clang and you slide them on your closet rod, they sound like you're in a boutique!  How neat is that!  Using wooden hangers makes me feel better about my clothes because my clothes just look better hanging on them.  These wooden hangers from Sierra Trading Post are on sale (at the time of this post) and they are available in Walnut or Natural.  I bought two sets of 15 each (30 total) from Target in a natural color.
4. Use a Clothes Rack
If you want to change up where you hang your clothes or want another way to display your capsule wardrobe, try using a clothes rack.  I have a wooden clothes rack to display my clothes when I take pictures for my Capsule Wardrobe E-Books.  Clothes racks are fun!   A great way to use a clothes rack is to plan your outfits ahead of time.  If you use my seasonal capsule wardrobe e-books for outfit ideas, you can use my visual outfits guide to hang your outfits for the whole week on the clothes rack.  That way you can get dressed even more quickly!  If you're closet is small and you need a place to hang your clothes, clothes racks are perfect!  Most of them have a shelf or two on the bottom for your shoes, hats, bags, etc.  A few clothes racks even have pegs on either side to hang your handbags or scarves.  Here's a budget friendly stationary clothes rack.  This one is exactly like my clothes rack and I love it!
5. Shop At Thrift or Consignment Stores
Do you want to add a few unique items to your capsule but you're on a budget?   You can shop at thrift or consignment stores for some interesting clothes.  These types of stores have all kinds of styles of clothes!  You can find some really different pieces at thrift and consignment stores.  When you are shopping keep in mind these tips: make sure the pieces still look new, that they aren't stretched and have no piling.  Wash all items before you wear them and if they have to be dry cleaned, be sure and drop them off at the cleaners prior to wearing them.