What's In My Bag (Trendy Wednesday Link-up #88)
I apologize for not sharing an outfit post today, but I have been sick for the last couple of days.  Even though I had to go to work, I felt horrible.  Thank goodness I have an office job.
Today, I'm going to share with you what's in my bag!  Besides my wallet and keys, here's what I carry around with me in my bag on a daily basis.  I've never been a big fan of carry a whole lot of stuff in my bag…just the necessities.  One thing that is missing from the photos are breath mints (I just ran out today).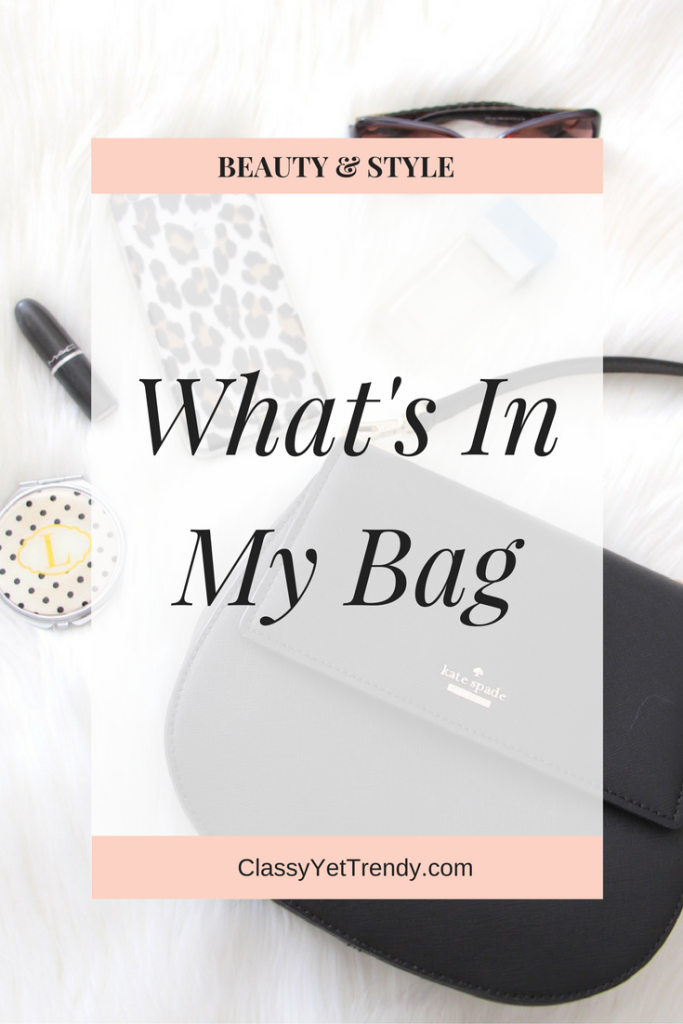 My favorite type of bag is a crossbody.  Believe it or not, until just a couple of years ago, I never owned a crossbody.  I didn't own a nice tote either.  The nearest thing to a tote I owned was a beach bag that got used once a year.  Being a blogger has expanded my appreciation for the different types of bags out there.  I love to use a crossbody bag when I'm out shopping.  I like being able to cross the strap over my shoulder and be hands-free while I'm shopping.  A crossbody bag is useful while shopping for clothes, at the grocery store, going to a museum, a concert, you name it.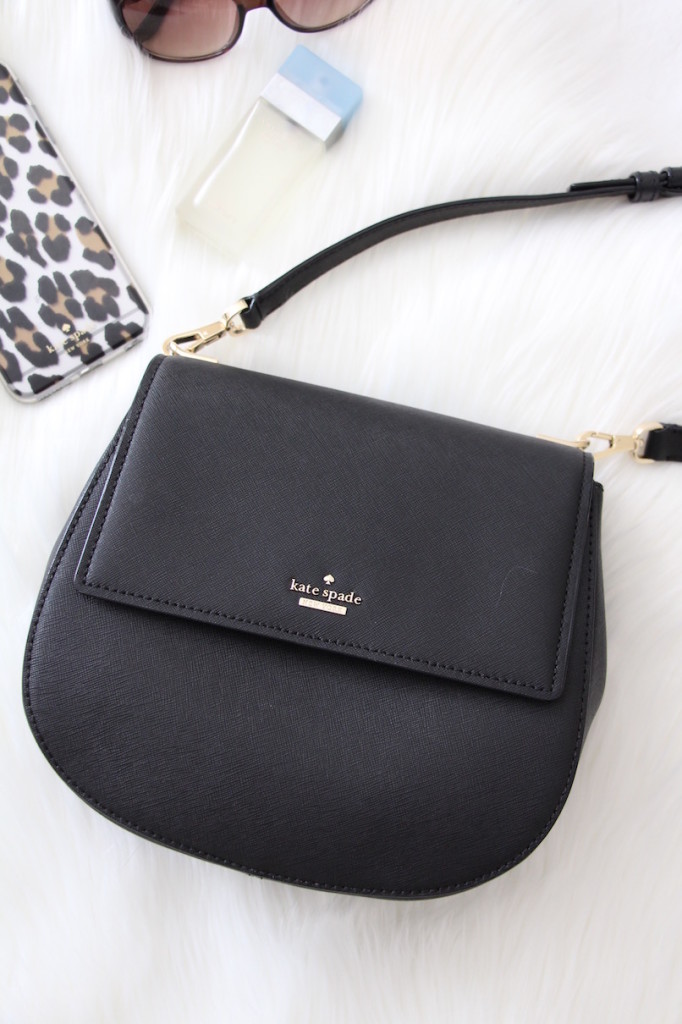 I just received this Kate Spade crossbody bag from Shopbop two weeks ago.  It's the new "Byrdie Saddle Bag" and comes in Black (like mine here), Pink Bonnet, Porcini, Mahogany and and Crisp Linen.  I am IN LOVE with this bag!  Here are more Kate Spade bags that are just to-die-for!  It's the perfect size when you wear it as a crossbody.  You can easily adjust the strap and wear it as a shoulder bag too.  Since it is made of saffiano leather, if you spill anything on it, don't worry, just wipe it off.  Kate Spade is one of my favorite designers of both bags and accessories.  Shopbop is my go-to online retailer for my bags and accessories.  They always have the latest styles and trends.  Plus, they always get my orders correct.  I highly recommend them!
Here was my outfit I wore to work yesterday that I posted on Instagram with my Kate Spade Byrdie Bag: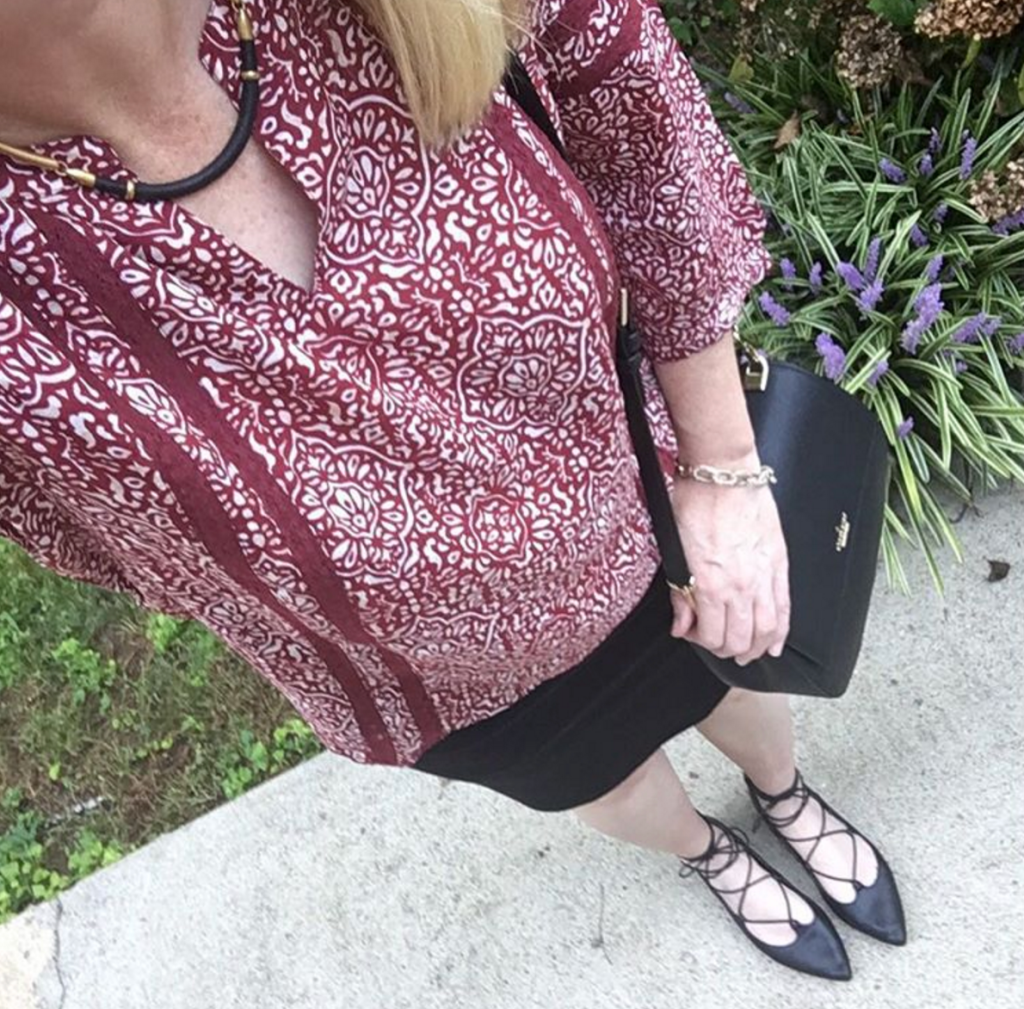 My husband and I traded phones about a month ago.  He had an iPhone 6s Plus and I had the iPhone 5s.  He said his was too big to carry in his pocket and he wanted my iPhone 5s.  Uh, yea!  So, we traded!  Now, my phone takes better photos and it's much faster.  He had a plain black Otterbox case…boring!  I wanted a leopard print Kate Spade case.  Once again I checked Shopbop to see if they had one.  Yep!  So, in my shopping cart it went.  The case is study enough to protect my phone, but isn't heavy like some cases.  Plus, it has the leopard print and is clear which is neat.  Check out all of Shopbop's Kate Spade phone cases here.
Here's what's in my bag:
MAC lipcolor in "Twig": I love this lipcolor because it's a neutral color.  It's a warm color, perfect for fall.  I apply it in the mornings, then reapply after my morning coffee and after I eat lunch.
Initial mirror compact (similar): This was a Christmas present from my daughter a few years ago.  It's special to me and I love it!  One side is a normal mirror and the other side is an up-close mirror.
iPhone 6s Plus with Kate Spade Leopard-print phone case: I just love leopard print and this print on a phone case doesn't disppoint!
Dolce & Gabbana Light Blue Eau de Toilette: I apply this fragrance in the mornings, then reapply in the afternoon.  It has a floral, fruity scent that I love!
Sunglasses (similar style) (LOVE these!): I wear sunglasses when I'm driving to and from work.  Since I have blue eyes, my eyes are sensitive to the sun.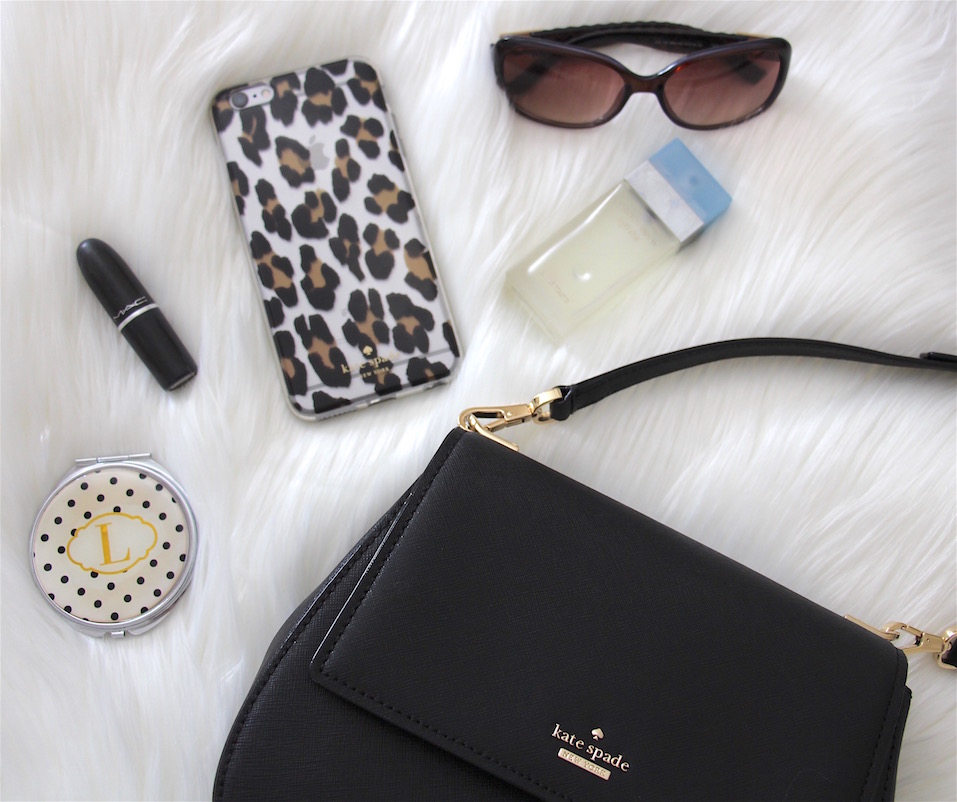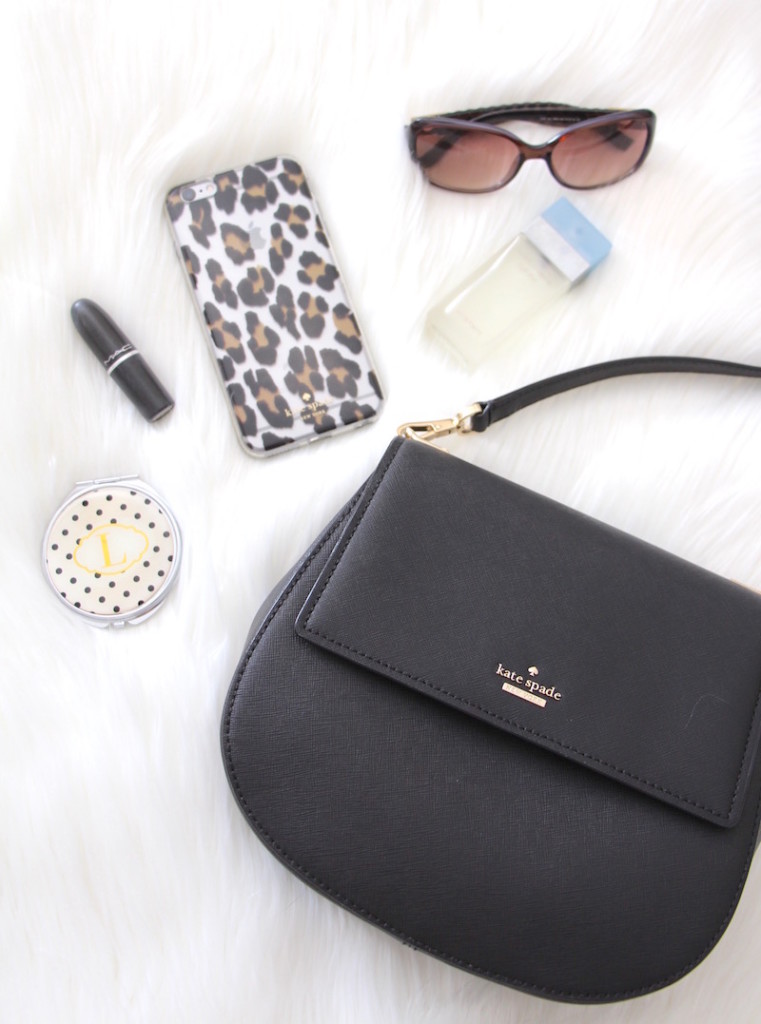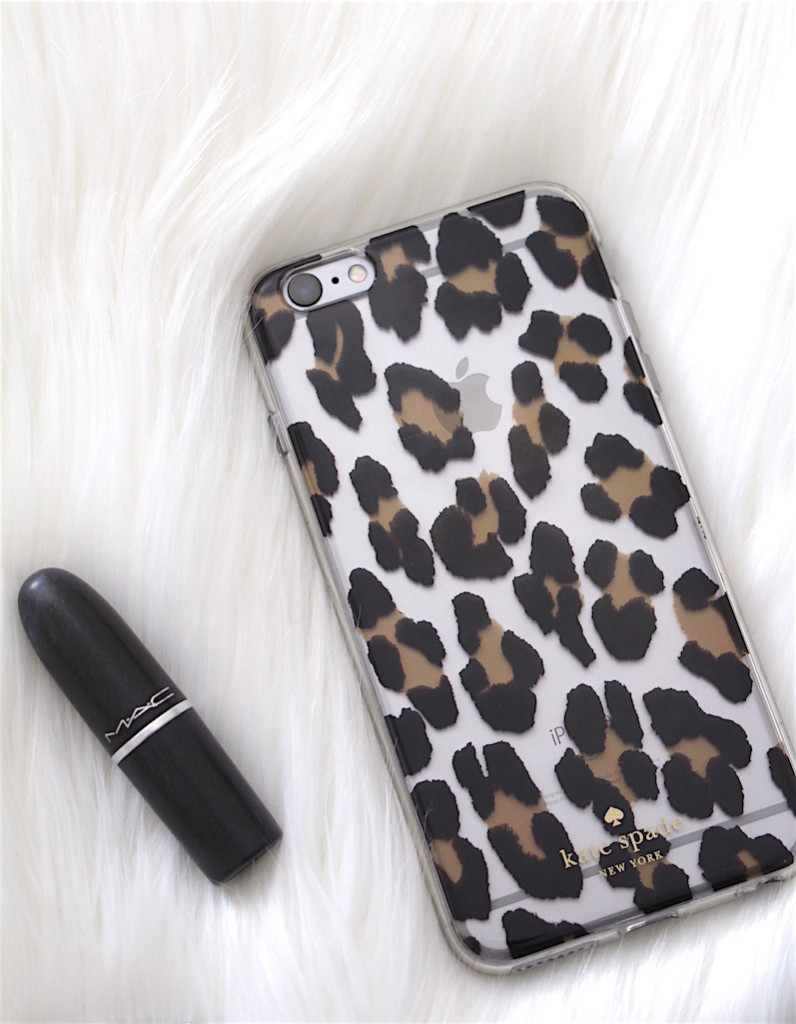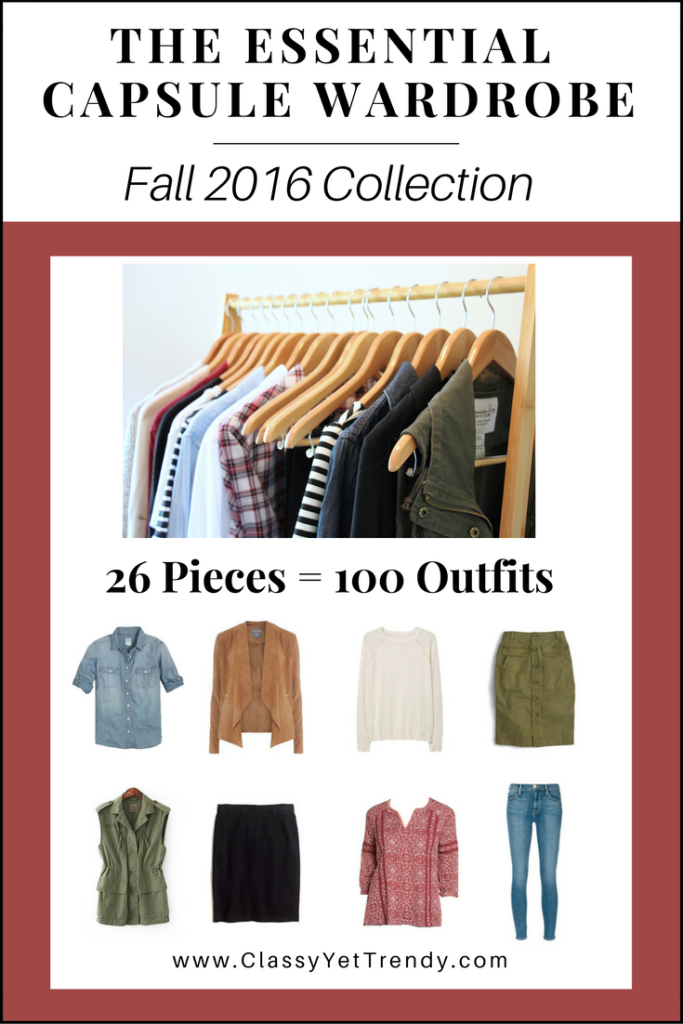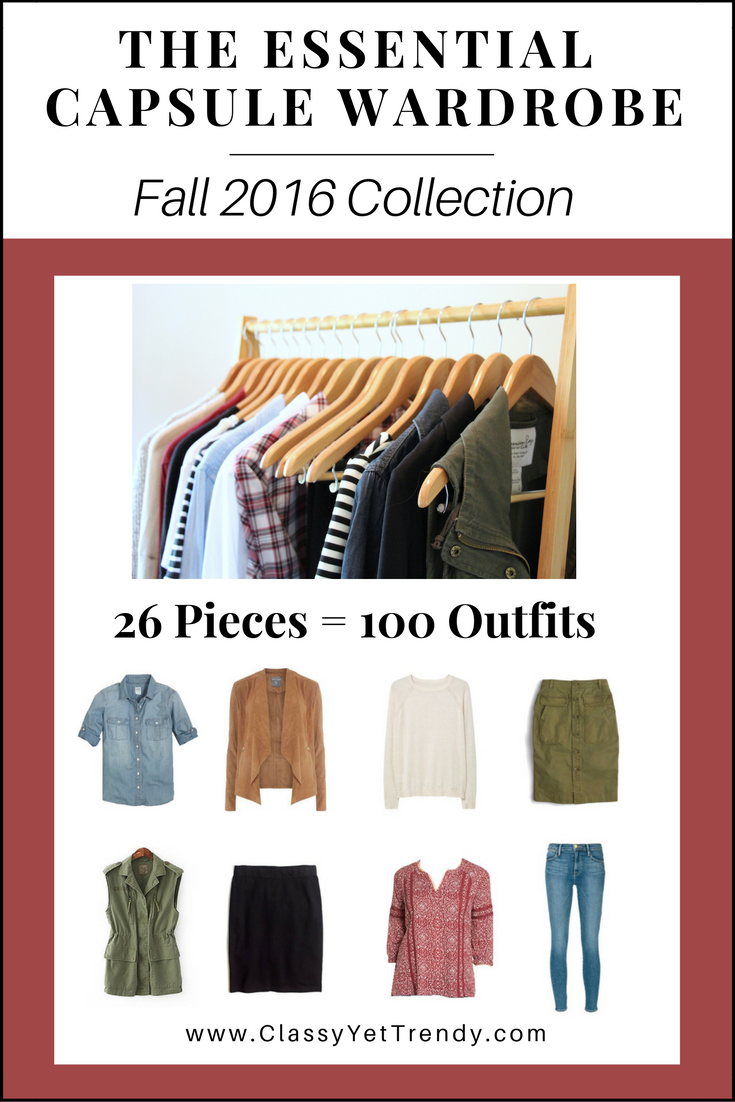 * This post was in collaboration with Shopbop.  As always, all opinions are my own.

The two featured bloggers from the last linkup are:


1.  Please follow your Host 
2. Link up to 5 posts: 
it can be about fashion, style, beauty or lifestyle

(linkup to your blog post and not your main page)
3. Please include a link back to this post or place my linkup button in your post.
4.  Now, add your post(s) below!  I hope you enjoy the linkup and enjoy meeting other bloggers!
Each week I feature 2 bloggers from the previous link,
so link-up your blog posts for your chance to be featured!