My 32-Piece Winter Capsule Wardrobe
Since it is the middle of Winter, I thought I would share with you my winter capsule wardrobe.  I'm a BIG FAN of capsule wardrobes and I love helping other women start their own capsule wardrobes!  Since I have kept a capsule wardrobe, my closet is always neat and organized (that happens automatically with a capsule wardrobe), think twice about anything I buy and thus have saved $1,000's, I'm less stressed and I get dressed in record time in the mornings.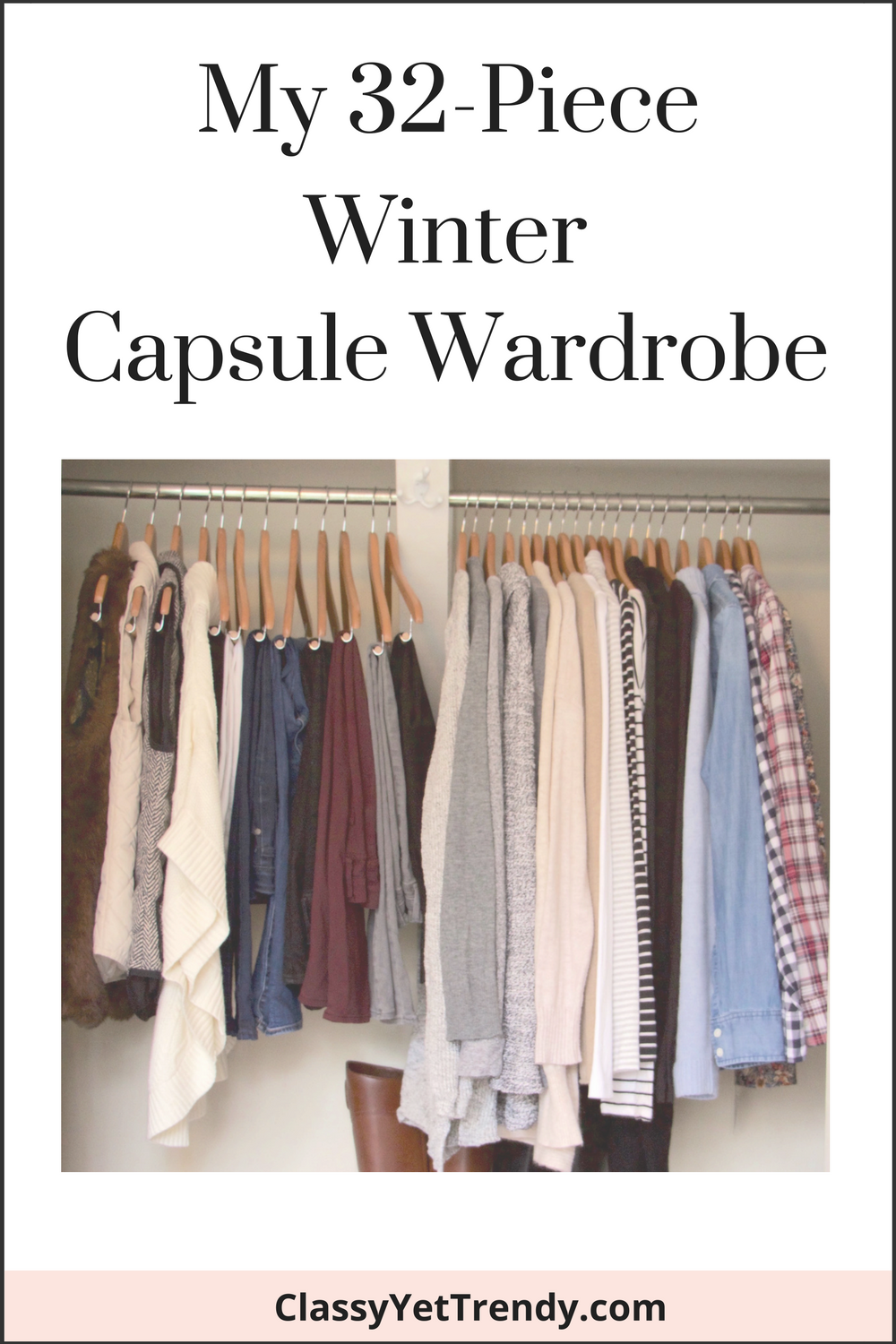 My life didn't always used be like this.  My closet used to be packed with clothes, so much so, that I couldn't see all the clothes in my closet.  My clothes hung so close together that I couldn't find the pieces I needed to get dressed, so often I ran late for work.  I had clothes with too many patterns that didn't coordinate well, clothes that didn't fit right…my closet was a mess!  I discovered "capsule wardrobes" on Pinterest.  It took me a couple of seasons to get the hang of having a capsule.  I did hours of research and had to learn how to create a capsule on my own.  I mastered it and I know I will always keep a capsule wardrobe in my closet.
If you're thinking about starting a capsule wardrobe of your own and have no idea where to begin, or you have tried to learn the concept but don't know what pieces will work for you, visit my Capsule Wardrobe e-Book Store, where you can choose from several capsules: a French Minimalist Capsule (all neutral palette & dressy/casual), Essential Capsule (neutrals and colors & dressy/casual), Workwear Capsule (for the office & all dressy) and Stay At Home Mom Capsule (all casual).  Most importantly, I walk you through step by step instructions on how to create your own capsule wardrobe!
So, on to what's in my capsule wardrobe…
My capsule wardrobe is a combination of the Essential and French Minimalist capsules in the e-Book store.  I work in an office and our dress code is business casual.  We can get by wearing jeans if we dress them up a bit, so luckily I get to wear both denim and colored jeans to work.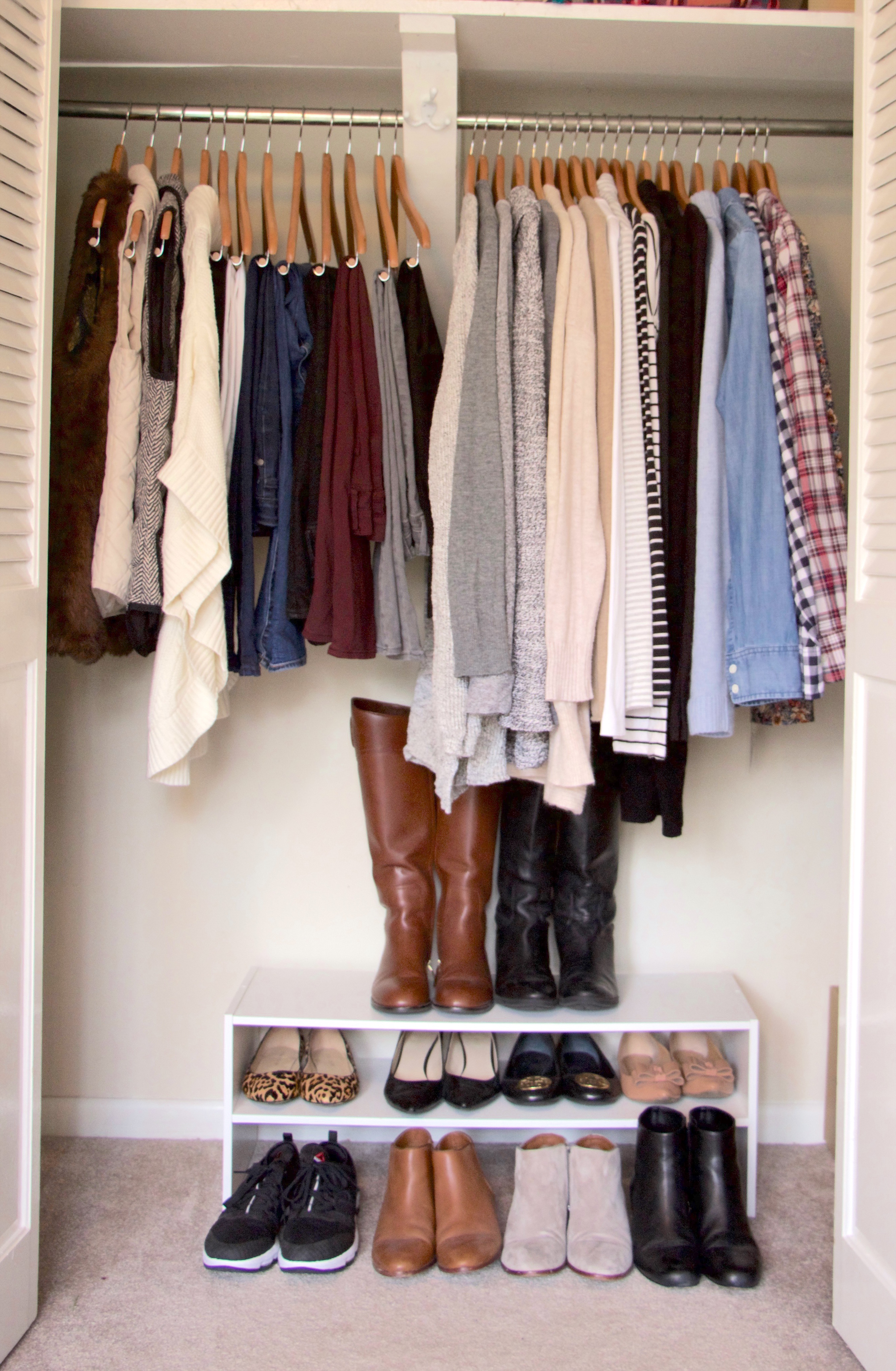 My winter capsule wardrobe featured in this post is based on the E-Book in my shop:
[su_row]
[su_column size="1/2″]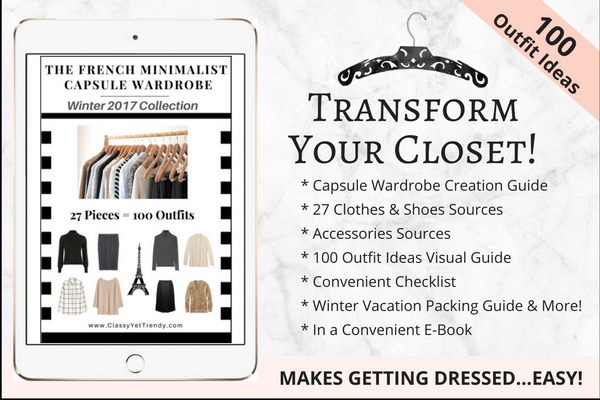 [/su_column]
[su_column size="1/2″]
[/su_column]
[/su_row]
I chose 32 pieces for my winter capsule.  The color scheme I chose was mostly neutrals, like black, beige, white and gray, with a few blues, burgundy and plaid.  There were a few pieces I was missing, so I looked for the pieces online, using my ShopStyle app.   By using the app, you can search for an item, sort the items by price, store, and brand.  It's really handy when you're looking for a particular piece and saves time too!  I looked for those pieces online at my favorite stores like: Loft, J. Crew, J. Crew Factory, Nordstrom and Target.   Most of my pieces carried over from last Winter.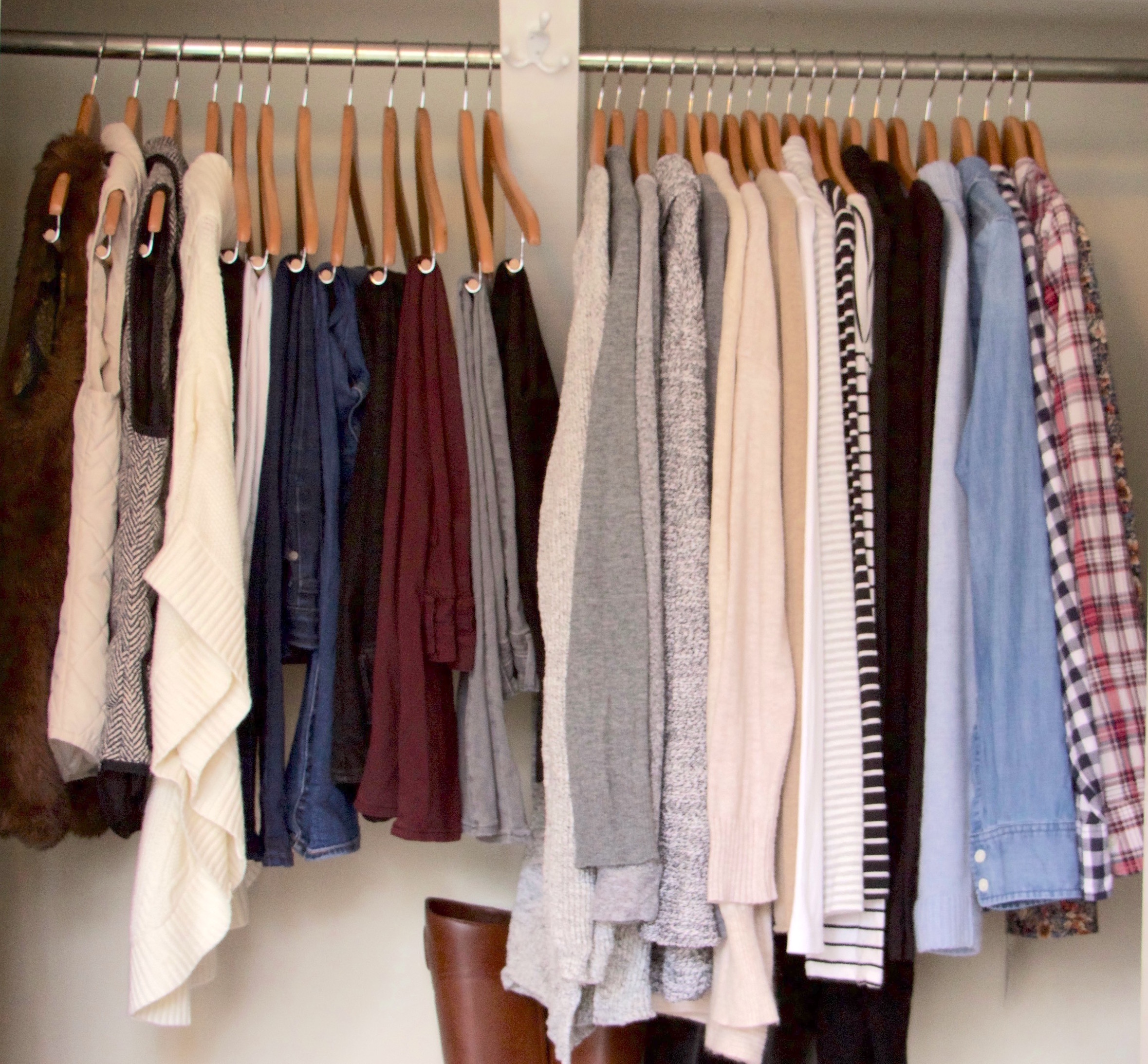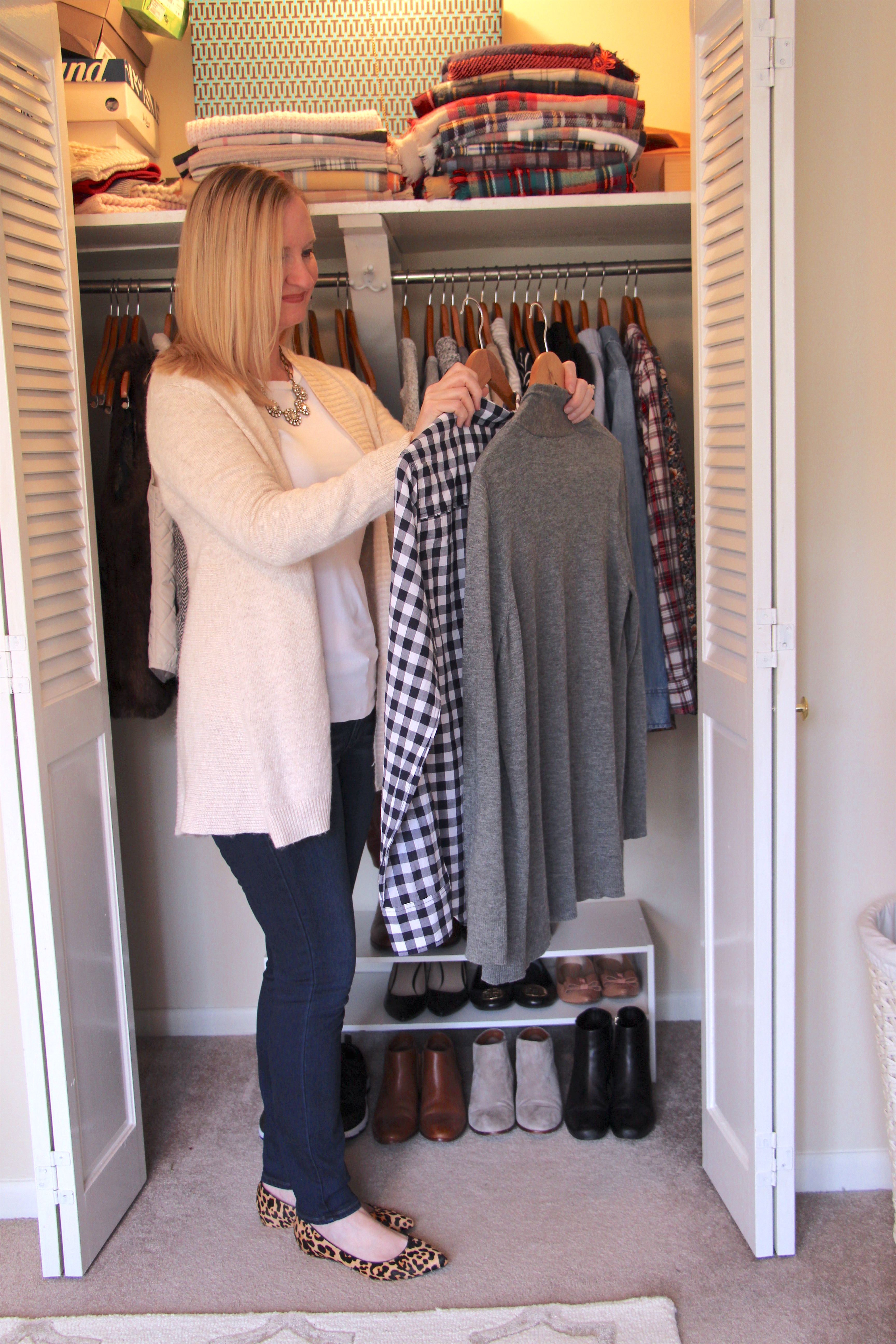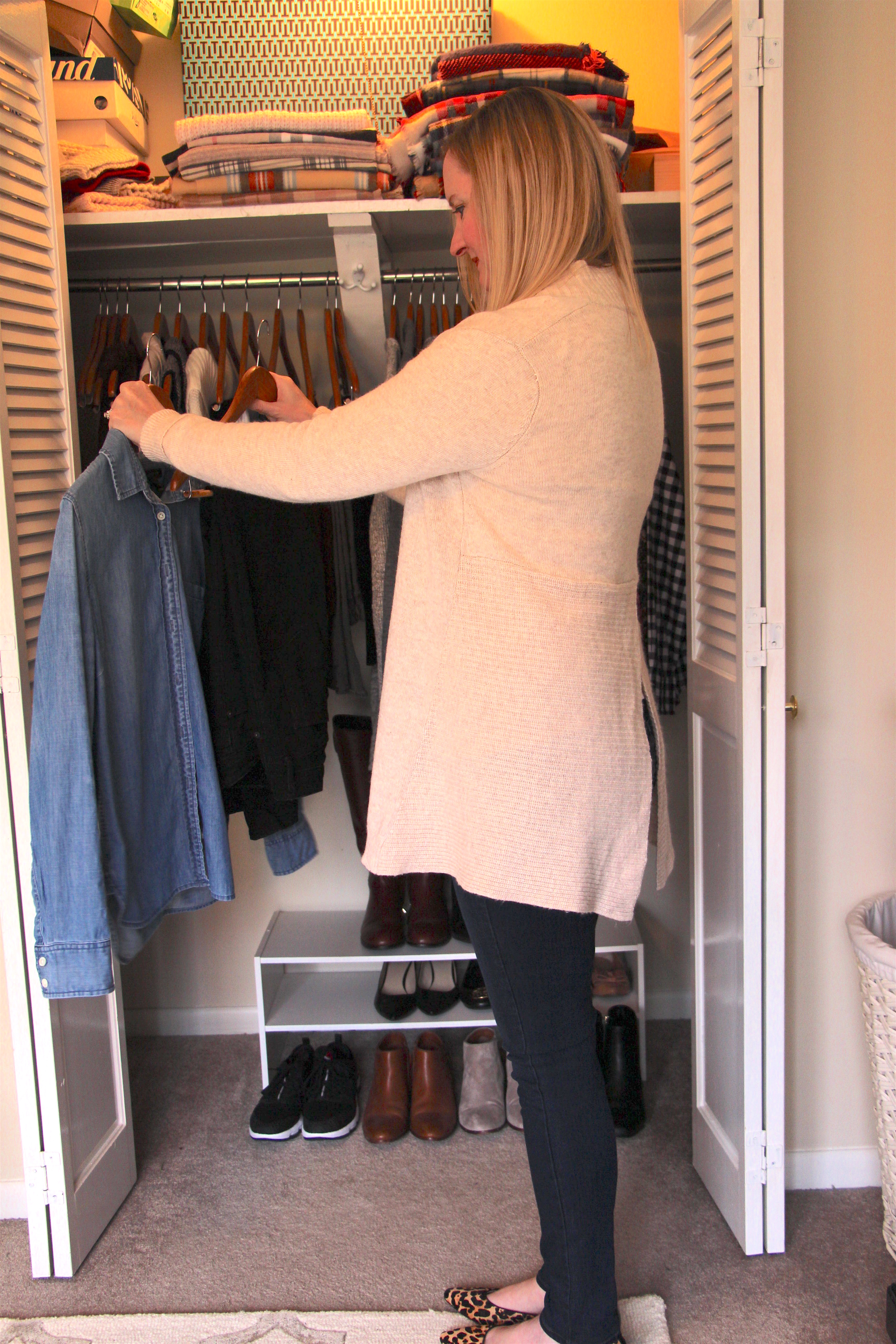 The Tops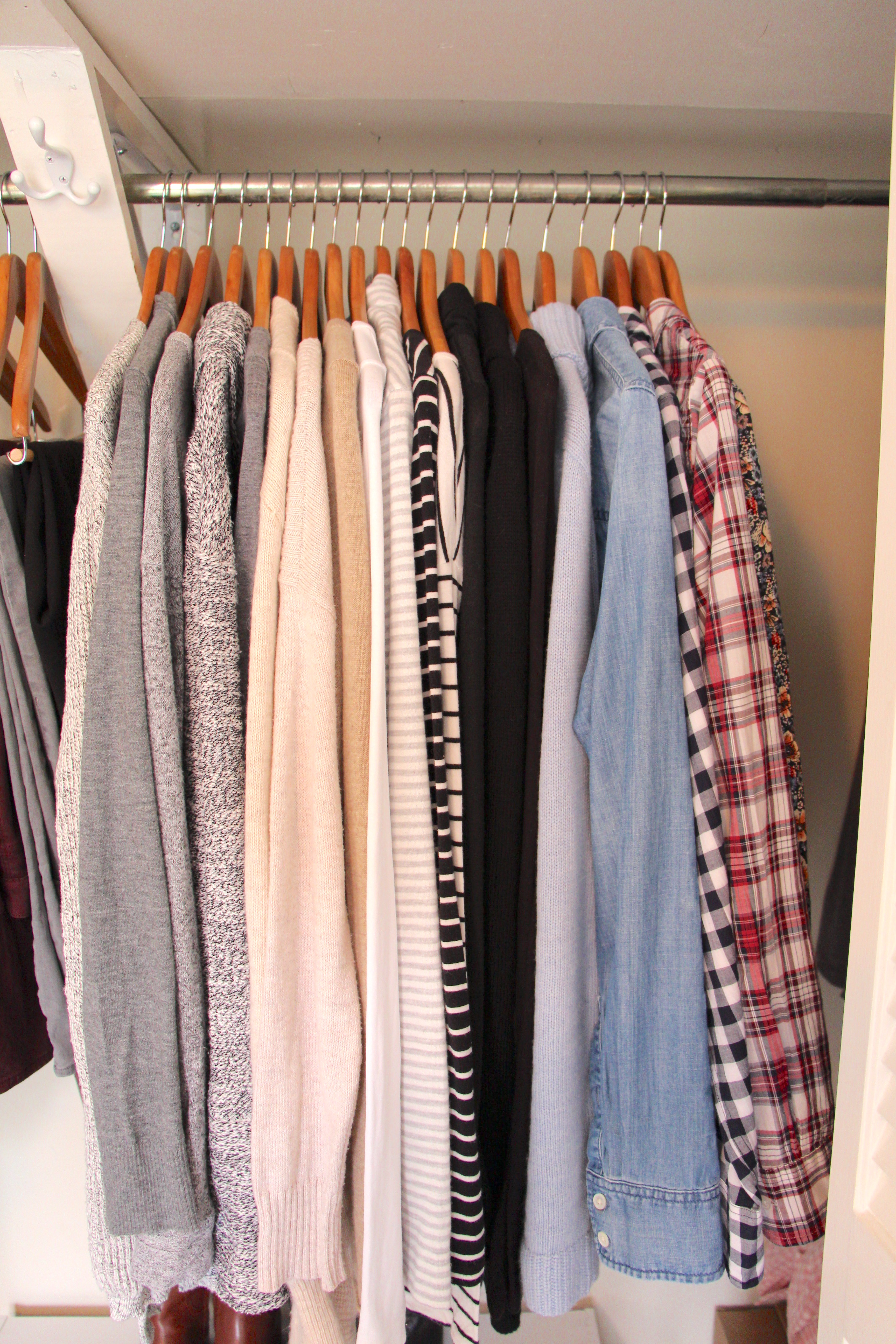 Tops from Left to Right:
(Convenient shopping links are included)
gray marled cowl neck tunic sweater
camel cashmere sweater (similar)
gray striped turtleneck tunic (similar)
black/white striped long sleeve tee (similar)
white/black striped long sleeve tee
black cowlneck lightweight sweater
light blue turtleneck wool sweater
The Bottoms & 3rd Pieces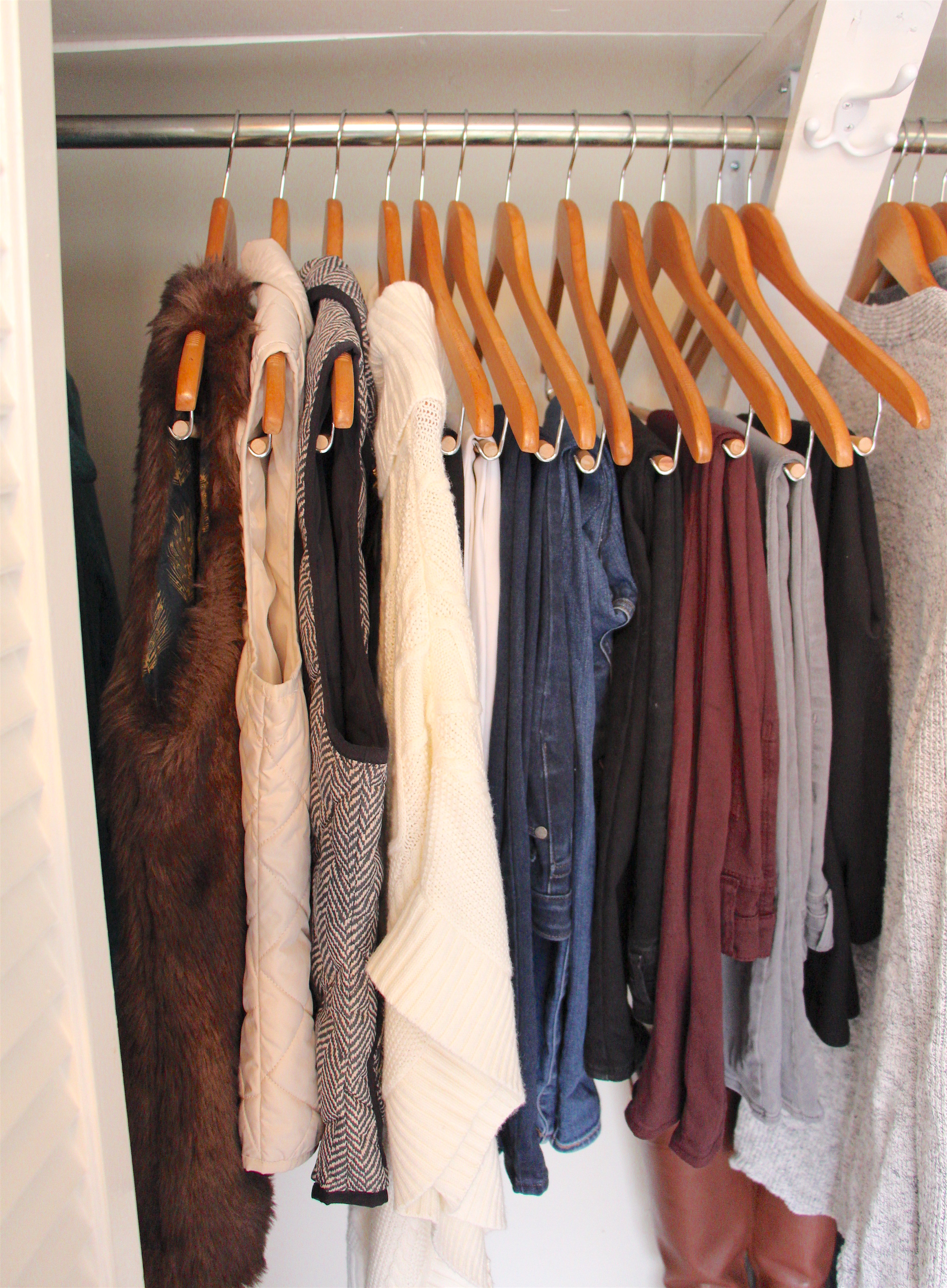 The Bottoms & 3rd Pieces from left to right:
(Convenient shopping links are included)
Note: If you noticed, I didn't add shoes to the list, because I have to wear dress shoes to work and then I wear casual shoes on the weekend.
Shop The Post:

If you're interested in having a capsule wardrobe and saving money by using a capsule wardrobe, check out the Seasonal Capsule Wardrobes in my E-Book Shop!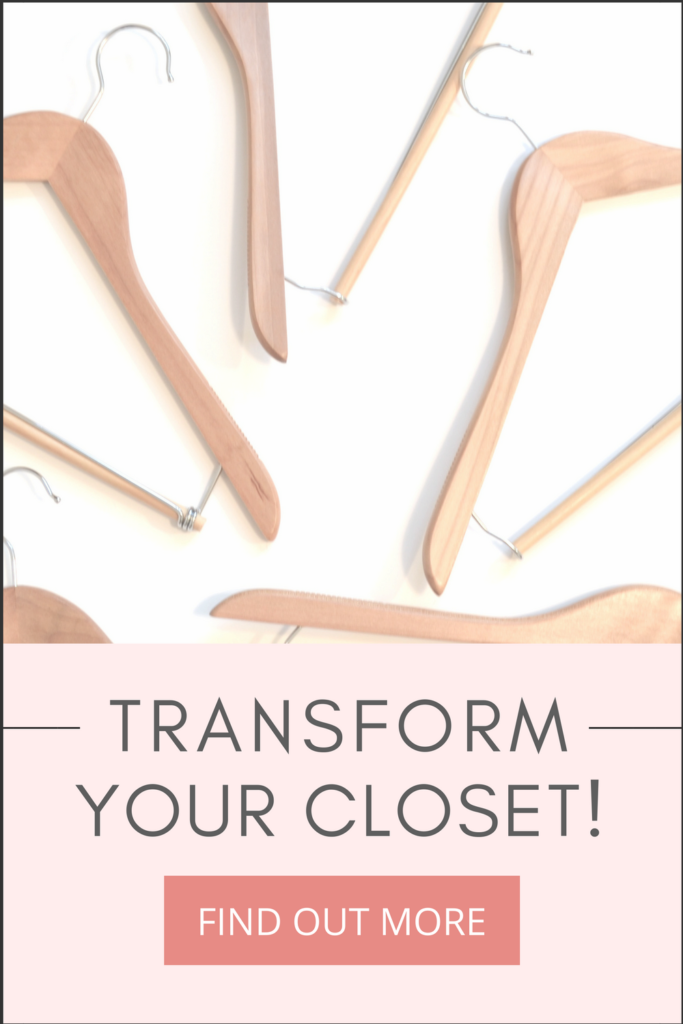 I'm excited about all the outfit possibilities of my winter capsule wardrobe!
Do you use a capsule wardrobe each season?
Are there certain pieces in your closet that you love to wear?