When Life Gives You Lemons…Wear Them!
Add a few lemons to your wardrobe this Spring!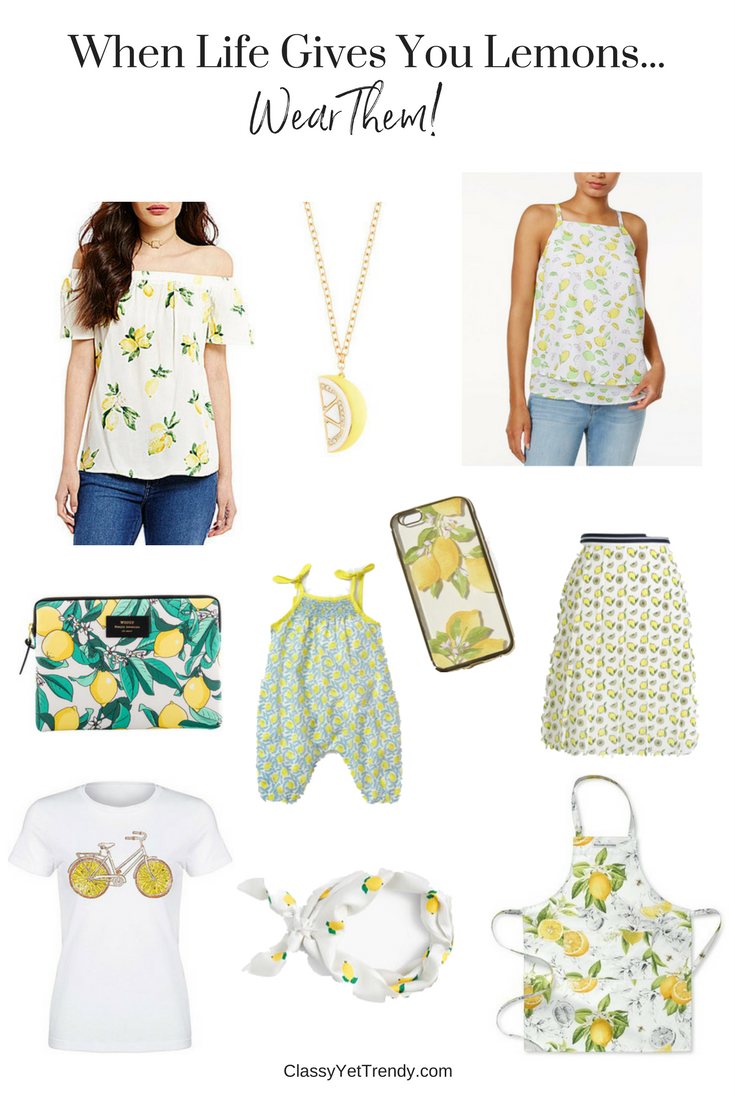 Off the Shoulder Top
Apron
iPad Air Case
Scarf
Phone Case
Pleated Skirt
Romper
Tiered Top
Necklace
Lemons are a trend this Spring!  I've seen them on several retailer sites and what a fresh way to welcome Spring than by adding a few to your wardrobe!  I love anything about lemons: lemonade, lemon icebox pie, southern sweet tea with a slice of lemon, lemon bars, you name it I love it.  What better way to show you like them, but to wear them on a top, on a necklace or even on an apron!
I've found several lemon favorites that you may like too!  This off-the-shoulder lemon print top is beautiful and comes in plus size too!  For the little one, this blue and yellow lemon print romper is just adorable and they also have the dress in the same lemon print!   I just may have to add this scarf or this scarf to my bandana collection.  This pleated skirt would be a great addition to your wardrobe, because you could dress it up with a blouse and jacket for work or wear it casual with a tee or tank.  An, this fresh take on a pineapple tee is at the top of my list!