5 Summer Essentials You Need In Your Closet
Summer is here!  It's already hot and humid for some of us; there's lots of sunny, summer days ahead!  Ah, summer…the season for being outside, being at the pool, beach vacations and wearing fun, summer fashions.  Since it's difficult to wear layers in the summer due to the warm weather, you can choose to rely on those essentials, like light tees, shorts and skirts.  You can also opt for tops that are not only on-trend, but also keep you cool during those hot days.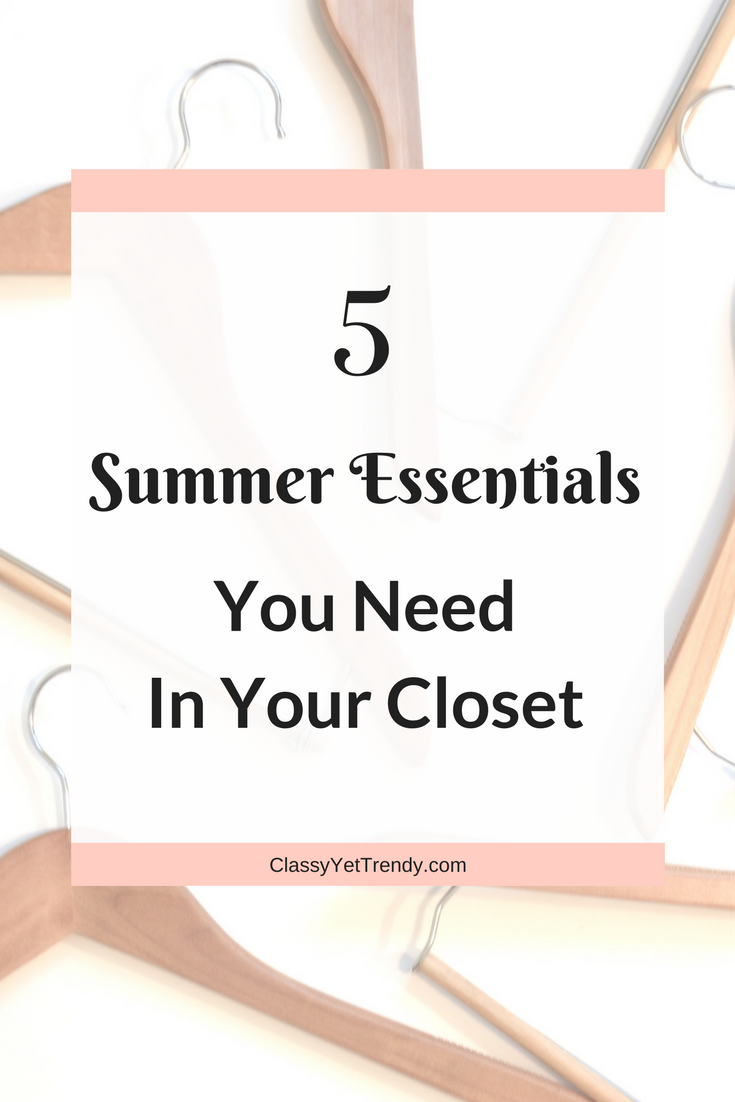 Do you have a few tops and bottoms in your summer wardrobe that you just love to wear?  You know, those pieces that you reach for in your closet because they are make you look and feel great, are the perfect color tone or just plain comfortable?  There are 5 items that are perfect for the summer season, that are considered "essentials" that you'll want to wear all the time.  You can dress them up or wear them casually.
Here are 5 summer essentials you need in your closet:
  1. Cotton Tee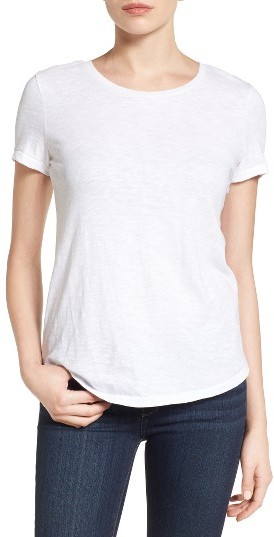 A cotton tee is one of the most versatile items in your closet.  The cotton material is breathable and will keep your skin cool during the warm summer months.  Cotton tees come in all colors and in even a few patterns.  A white tee is the most common, but to get the most wear, choose one that will mix well with other items in your closet.  Because of it's basic shape, you can wear it alone or wear it under many types of 3rd pieces, such as a vest, jacket, blazer, you name it.
2. Denim Shorts
Short-length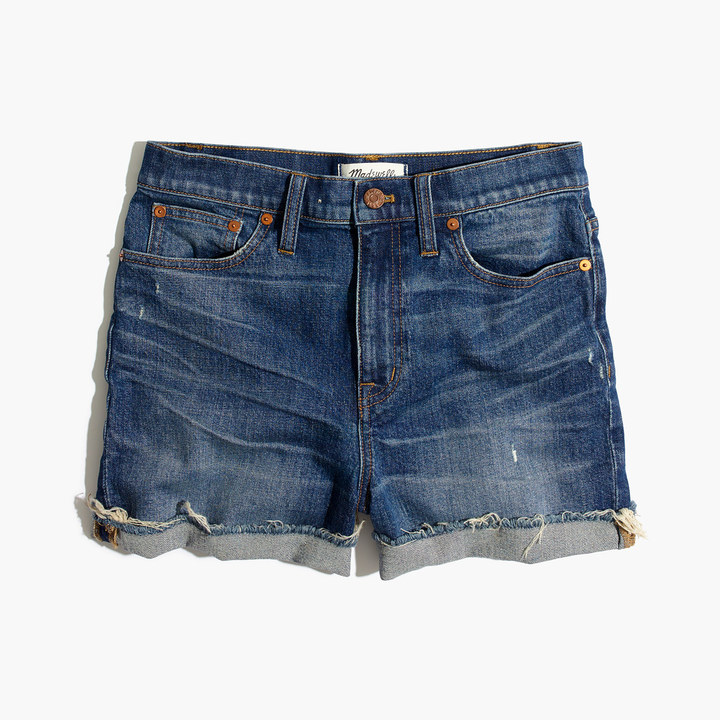 Bermuda Shorts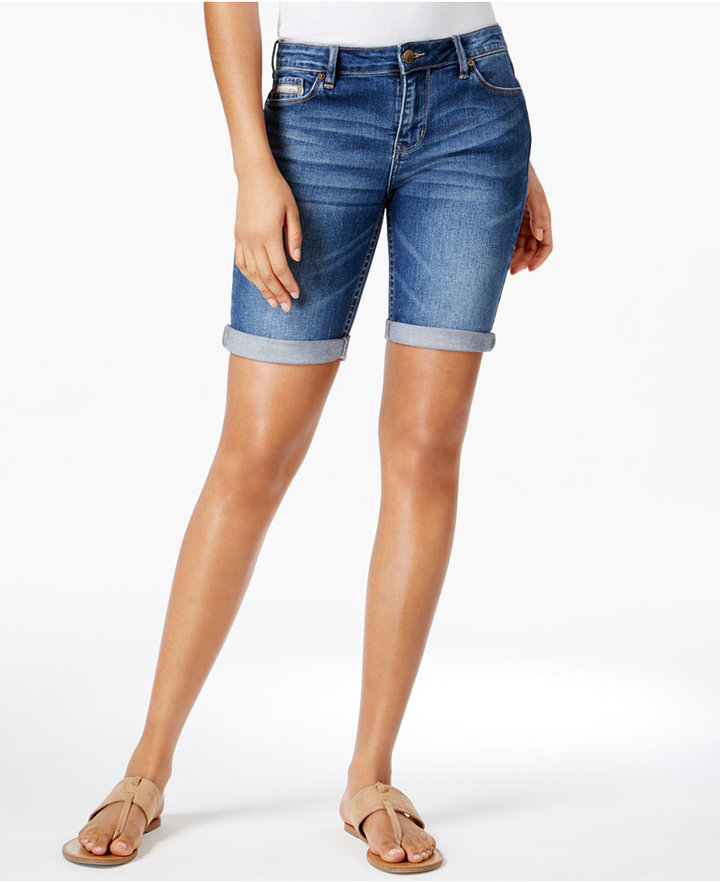 Denim shorts is probably the most basic bottom you can have in your wardrobe.  Just like jeans, but cooler in warm weather, the material is rugged enough for lots of wear, and casual enough to wear anytime.
3. Lightweight Skirt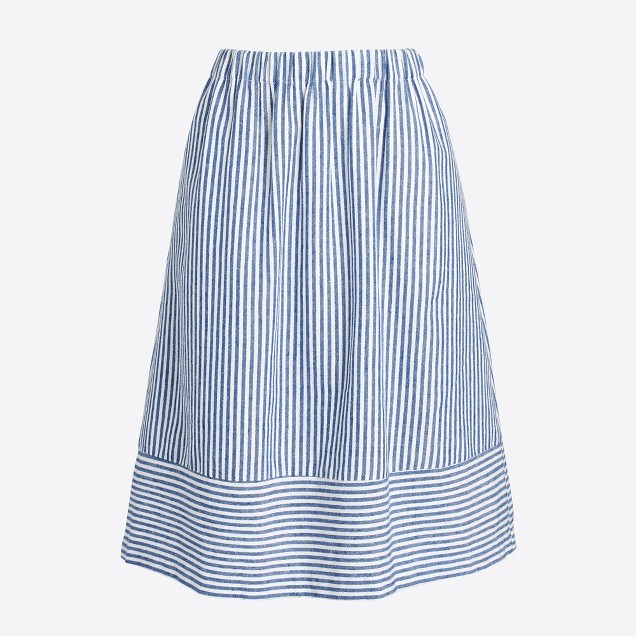 J. Crew Factory Blue Stripe Skirt
 Having a lightweight skirt in your closet can be a lifesaver.  When the days are hot and you want to stay cool, just put on a skirt.  Pair it with a tee and a pair of sandals or a casual outfit, or wear it with a cami, blazer and a pair of sandal heels for a work outfit.
4. Striped Top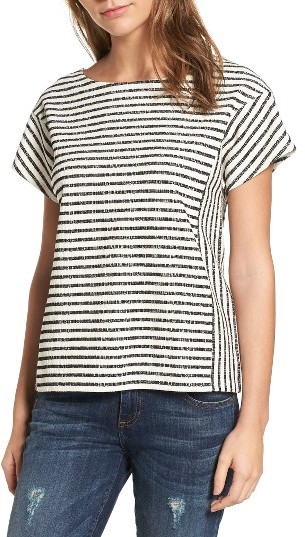 If you saw the "10 Ways To Wear a Striped Tee" earlier this week, you know the many ways you can wear one.  Just like a cotton tee, this top can fit in many outfits perfectly.
5. Sleeveless/Tank Top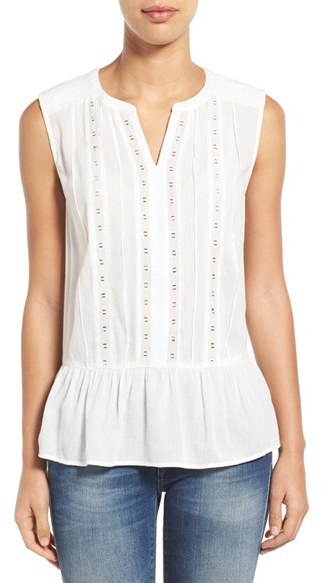 Caslon Lace Trim Sleeveless Ruffle Hem Blouse
A sleeveless top or tank top is an iconic piece for the summer.  Not only will you look great, but it will keep you cool because it has no sleeves.  What's great about these tops is that they can transition into fall, when you can layer them under cardigans, blazers and jackets!
Shop The Post: