Wear Now, Wear Later: White Long Sleeve Tee
A long sleeve tee is a great core closet essential to have in your capsule wardrobe.  The most common color to have is white, but other neutral colors like ivory, navy, gray and black work well too.  When it comes to transitioning your outfits from cold to warmer weather, I often wear long sleeve tees.  You can wear them underneath a neutral cardigan or marled sweater and wear them by themselves and add a scarf perfect for Spring.
When the weather changes a bit and you are using a capsule wardrobe, sometimes it's difficult to know what to wear.  That's true especially where I live…in the South.  Last week the high was in the 40's, then Sunday it reached 68 degrees!  How weird is that?!  Thank goodness when I planned my Winter capsule wardrobe, I made sure to include a few basic long sleeve tees and a plaid popover which I could wear on days like that.
Here's a long sleeve white tee in a Winter outfit, then styled in a Spring outfit.  In the Winter, it is worn with a beige cardigan, black leggings, striped scarf, black handbag (budget) and tall black boots (on sale!).  For the Spring, it is styled with a utility jacket, jeans, floral scarf (love this navy floral too!), nude handbag (budget) and nude d'Orsay flats (on sale!).
SHOP MORE HERE: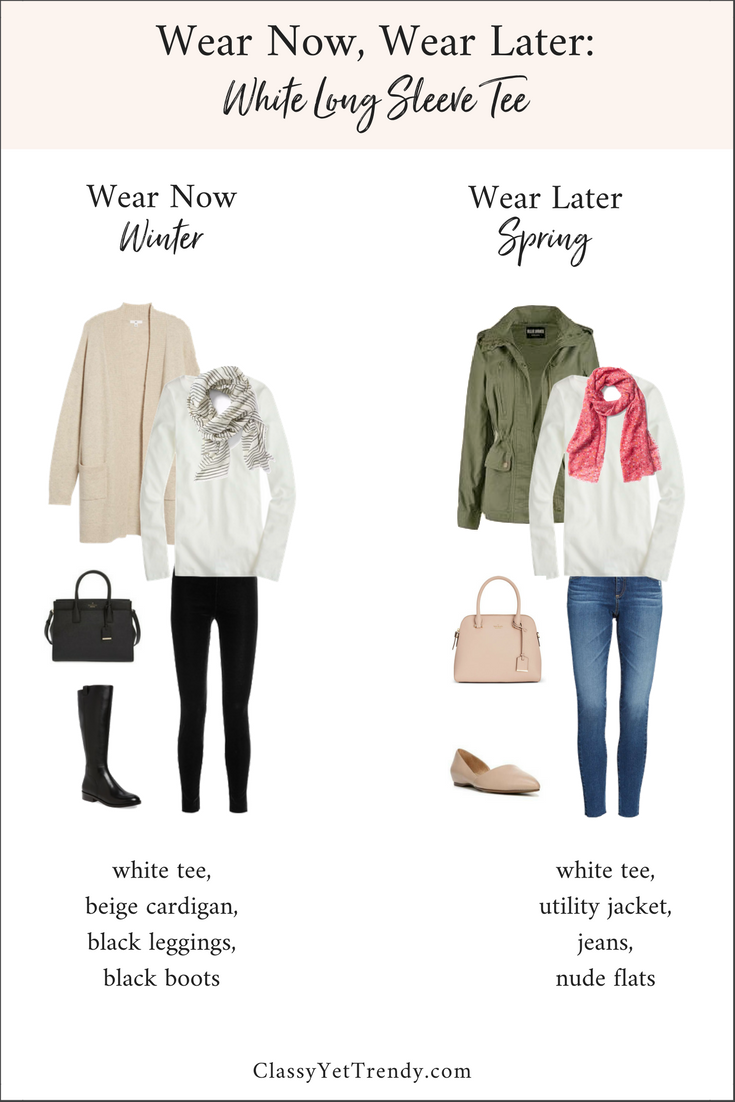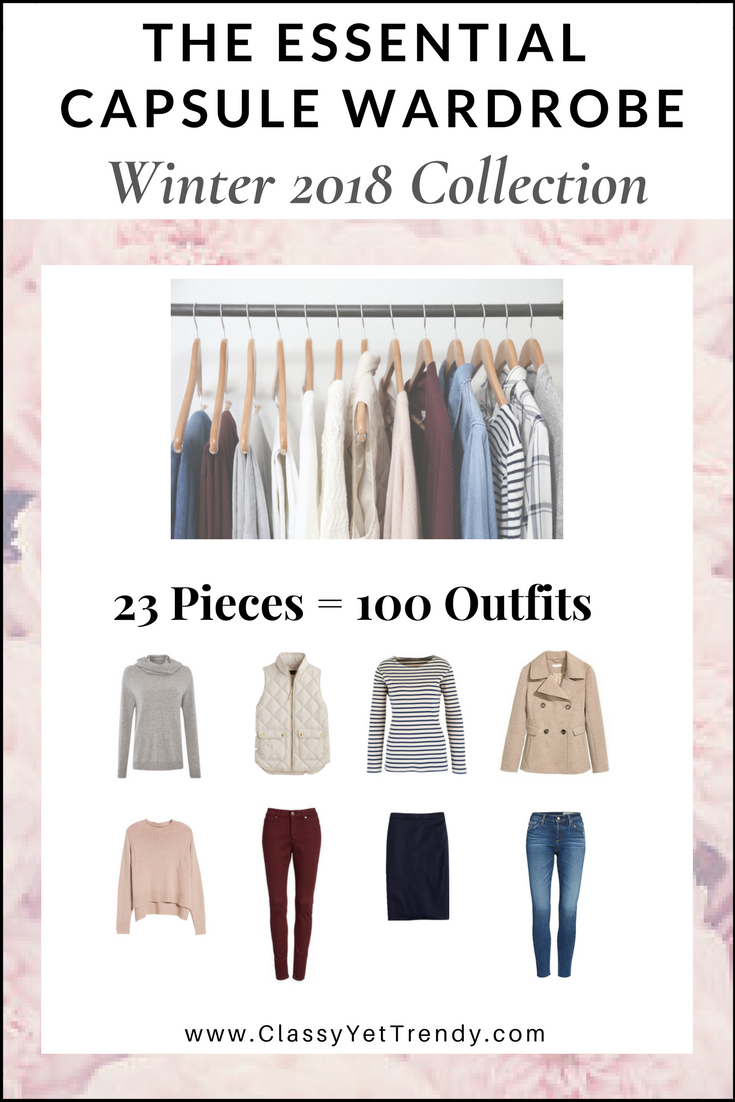 What is your favorite way to transition a piece from Winter to Spring?

Plus-Size: