The Summer 2018 Trends Report
Summer is here…the season for laying by the pool, going on vacation and spending time outside enjoying the summer weather!  Several trends are available now and are gorgeous!  There are ruffles, ties, and other clothing accents that are very on-trend this season.  Having mostly basic essentials in your closet is a necessity and helpful in a capsule wardrobe, but you can also add one or two trends to freshen up your wardrobe!
A few trends that are especially popular this summer are Tie Front Accents, Ruffled Tops, Wide Leg Pants & Jeans, Rattan & Straw Bags and Statement Earrings.
Rattan & Straw Bags were popular this past Spring and they are on-trend this summer as well.  Wide Leg Pants & Jeans have gained popularity in the last few weeks as several fashion bloggers have featured them on their Instagram photos!  Tie Front Tops were everywhere last summer and I'm seeing them this Summer as well.  Tie Front Tops offer a bit of a less-trendy look while keeping your outfit looking interesting!  The tie feature of the top is at the waist, either in the front or on the side.
When it comes to shoes, Birkenstock Sandals have made a comeback and in an array of styles and colors!  Espadrilles have been on-trend since last year and have carried over to this Summer too.  Birkenstocks are surprisingly comfortable and they even come in colors like "shocking pink" and "turquoise"!  Espadrilles come in several styles and colors as well.  This Darcie Slide Sandal is a flat espadrille with a darling knotted bow strap and comes in 5 colors.
Colorful Statement Earrings are popular amongst fashion bloggers and are everywhere on Instagram!  They are an inexpensive way to really dress up your Summer outfits.  This pair of Contessa Tassel Earrings are gorgeous and comes in 8 colors!  This pair of Granita Beaded Tassel Earrings are gorgeous, especially in the "coral" color.
Do you want 100 Outfit Ideas from just 26 Items in your closet?
Do you want to get dressed quickly?
Do you want to save $1,000's a year?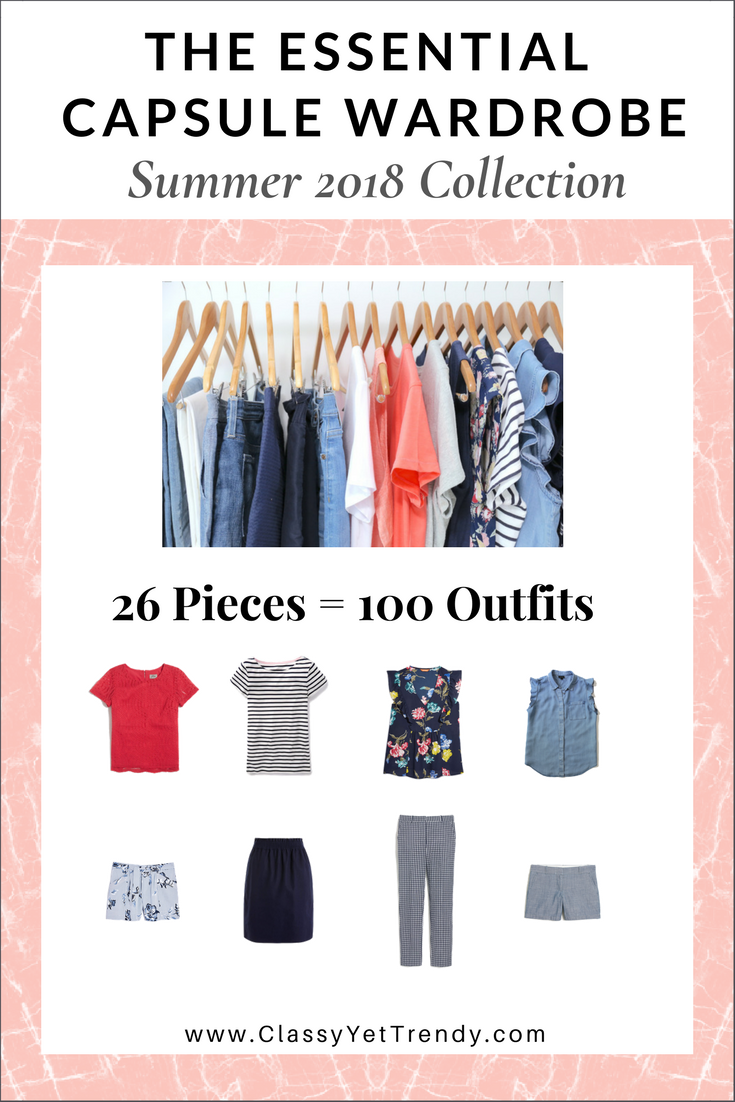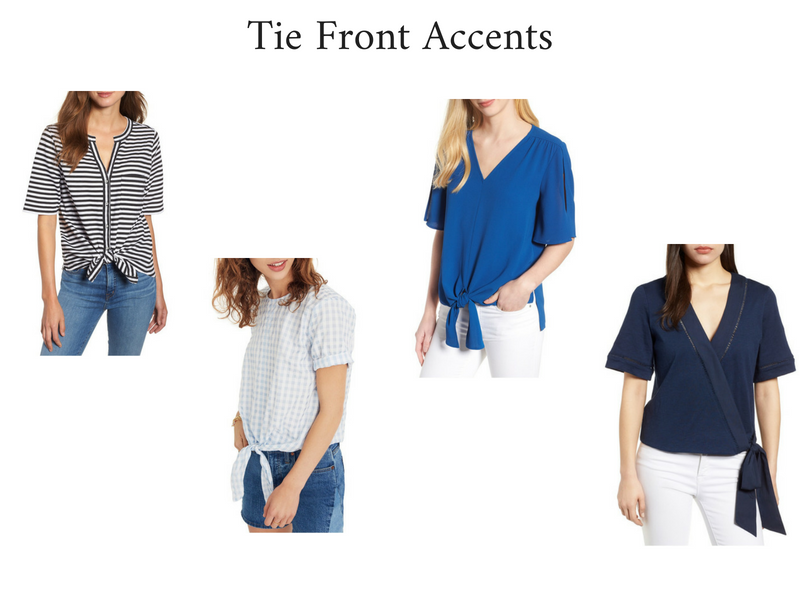 Left To Right:
Striped Tie Front Tee | Gingham Check Top | Tie Front Split Sleeve Blouse | Tie Front Wrap Top (Plus-Size)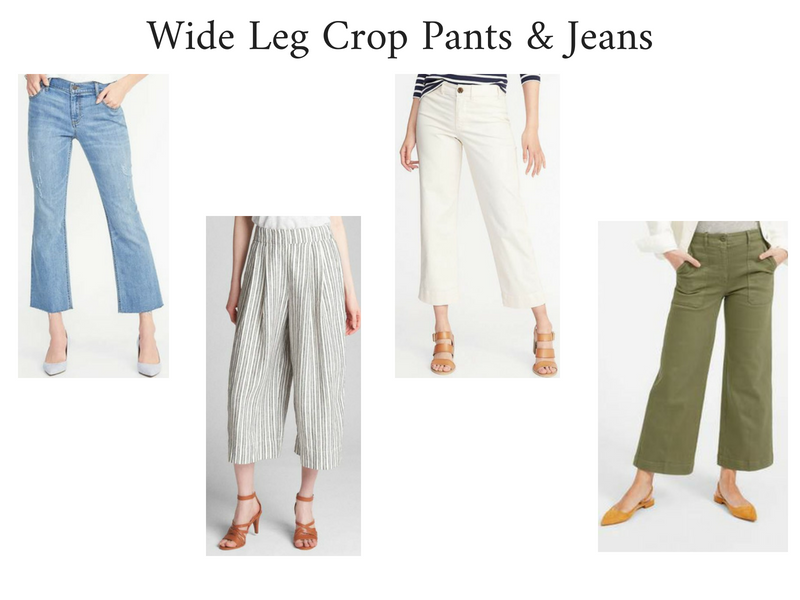 Left To Right:
Cropped Flare Ankle Jeans | Stripe Crop Wide-Leg Pants in Linen | Cropped Wide-Leg Chinos | Wide Leg Crop Utility Pant (ethically made)
Plus-Size Ankle Duster Jeans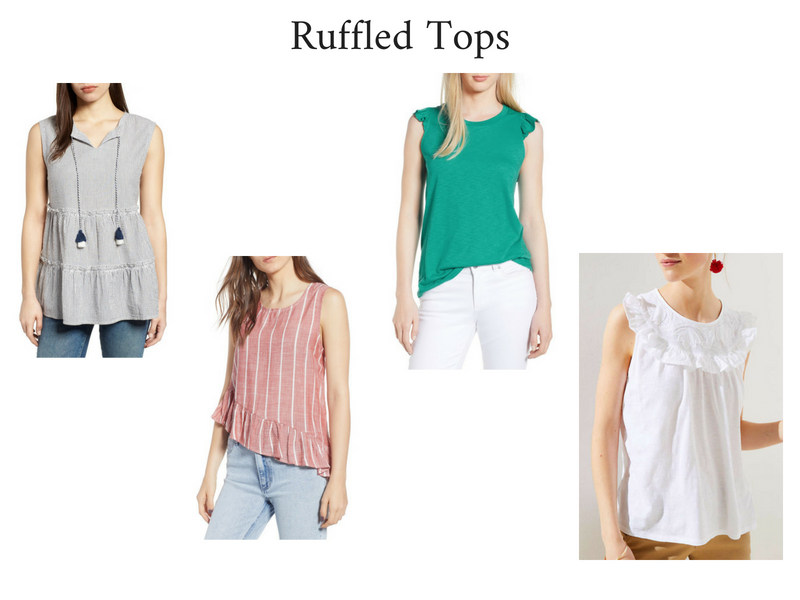 Left To Right:
 Tiered Ruffle Tassel Tie Tank (Plus-Size) | Stripe Asymmetrical Peplum Tank | Bonita Ruffled Tank | Ruffle Sleeveless Tee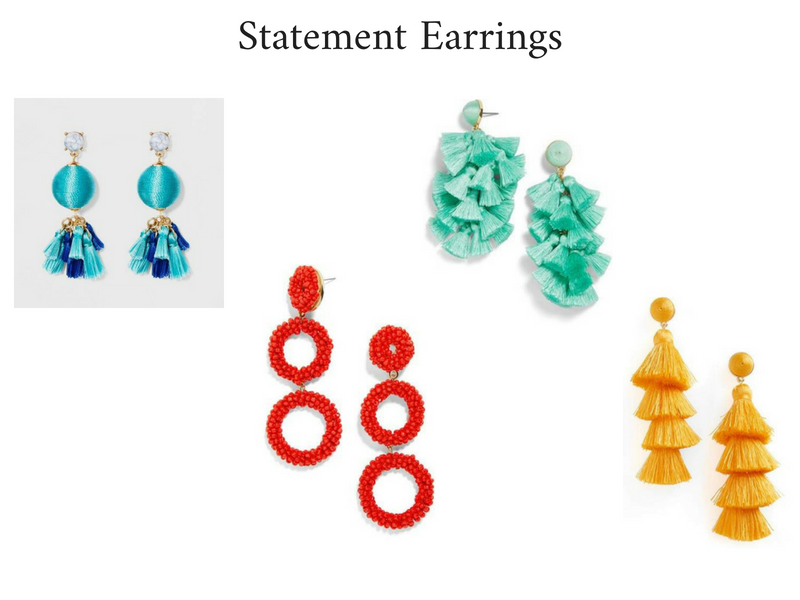 Left To Right: 
Mixed Media Drop Earrings (under $13!) | Beaded Triple Hoop Earrings | Contessa Tassel Earrings | Yellow Fringe Earrings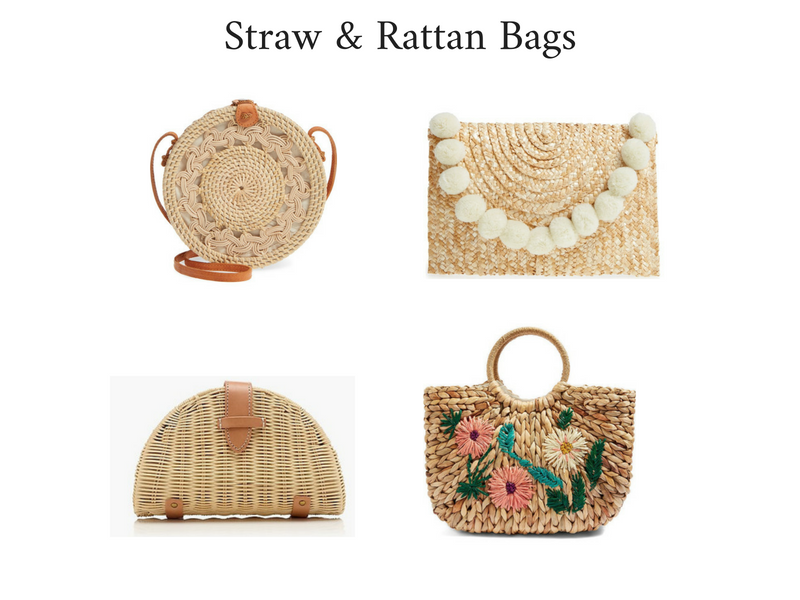 Left To Right:
top row:
round crossbody bag (I have it and LOVE IT!) | pom pom clutch
bottom row:
fan rattan clutch | floral embroidered tote bag