Favorite Winter Outfit Ideas
The weather has been really chilly these last few weeks.  Winter came early to the South this year, before Thanksgiving, which is unusual.  It's usually cool weather until close to Christmas, then it gets cold.  Our coldest months are January and most of February.
When Winter comes and it's time to change my capsule wardrobe from Fall to Winter, I make sure to add several sweaters, cardigans and vests.  I keep my wool coat and my primaloft coat in my closet for when it's frigid outside, but most of the time I just wear my puffer vests if I'm going out.  If I'm out in town or running errands during the Winter, you'll usually find me wearing booties or tall boots and thicker socks like these.  I make sure to also keep handy a few accessories to stay warm, like my pom pom beanie, a soft scarf and cashmere gloves for those cold and rainy days.
I've been using a capsule wardrobe for a few years now and I've found that when I create my capsule each season, I reach for my favorite clothes first.  Of course, most of them are core closet essentials, like tees and jeans, but in the Fall and Winter, I make sure to add my favorite sweaters to my capsule too.
I probably won't be publishing any posts until after Christmas.  My daughter will be participating in a clinical trial in Georgia starting next week, so I will be busy, but I will be available to answer emails.  And, the Christmas holidays are the next week; we will be home thank goodness!  We will have to go back to Georgia a day or two after Christmas for her to continue her treatments.  I will take my computer with me then, so I can publish posts!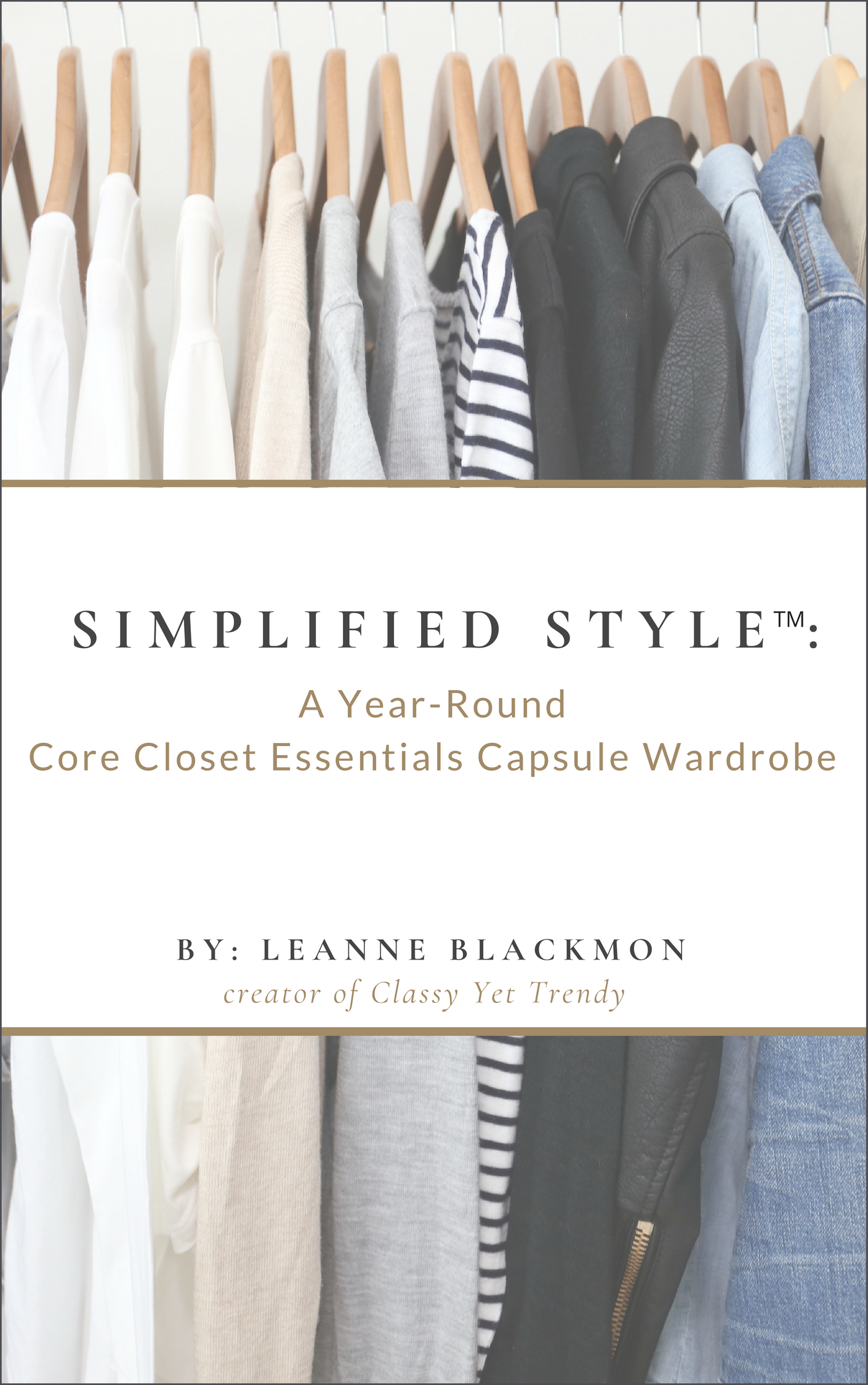 Here's a few Winter favorites from last year that I'm wearing again this year: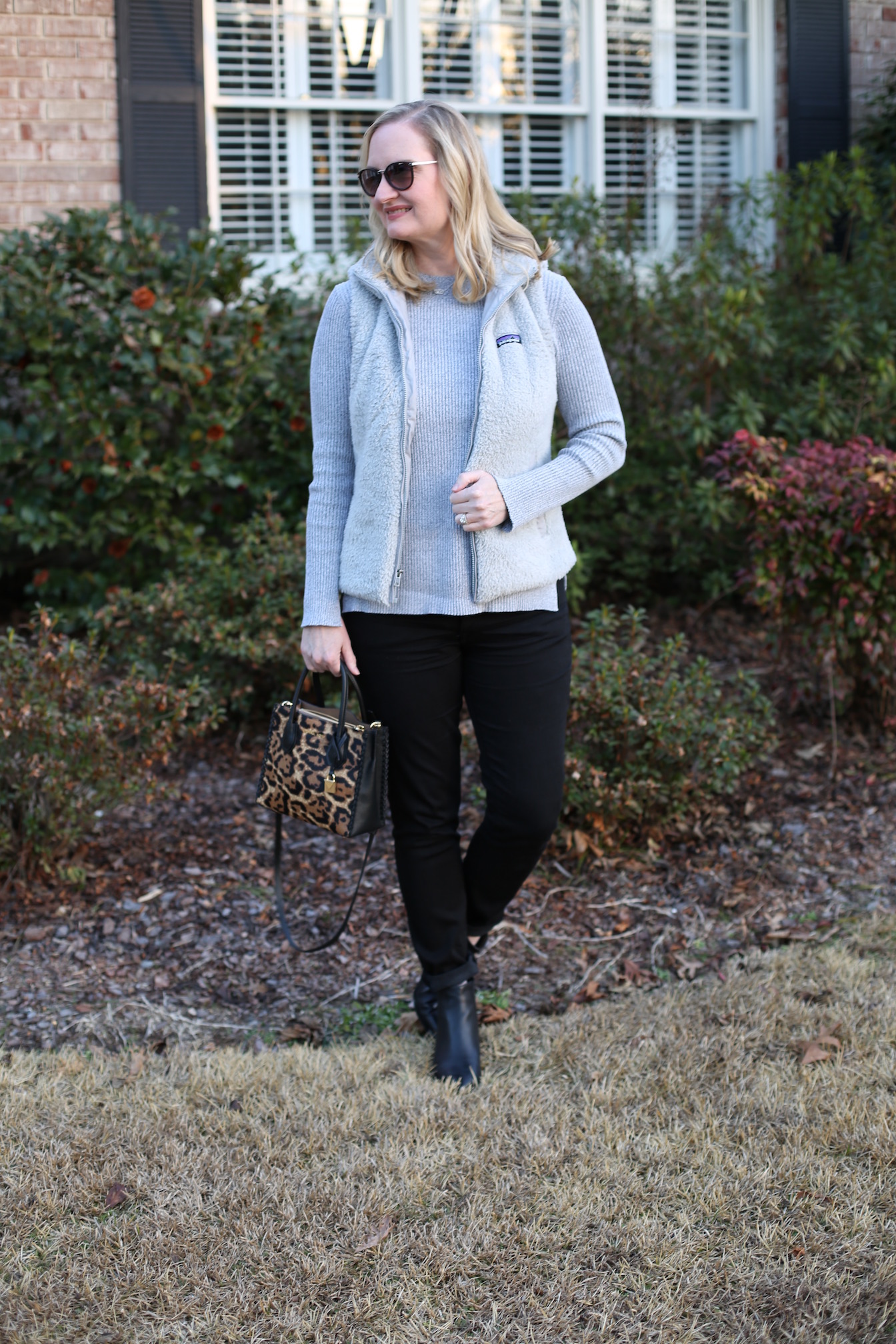 Patagonia Los Gatos Vest in "drifter grey"
grey mock neck sweater (similar)
Florence Instasculpt Black Skinny Jeans
Yale Chelsea Booties
leopard crossbody bag (similar)
I wore the outfit above last January and realized that I have all those clothes in my Winter capsule wardrobe again!  I love wearing gray and black because they are neutral colors and they go with so many other clothes in my closet.  This Patagonia Los Gatos Vest in "drifter grey" vest is perfect for keeping you warm in mild Winter weather.  It's comfortable enough to wear around the house, but also keeps you warm when you are outside.  I've had this grey mock neck sweater (similar) for a couple of years now and still love to wear it.  I also found this Vince Camuto mock neck raglan sweater, which comes in 5 colors!
beige cowlneck tunic
Kendra Scott Dani earrings
black jeans (the best fitting jeans)
tall black boots
tassel crossbody bag (almost exact)
I wore this outfit last year when we went to Pigeon Forge, Tennessee for a mini Winter vacation.  I have the beige cowlneck tunic and jeans in my Winter capsule wardrobe this year, plus have been wearing these tall black boots.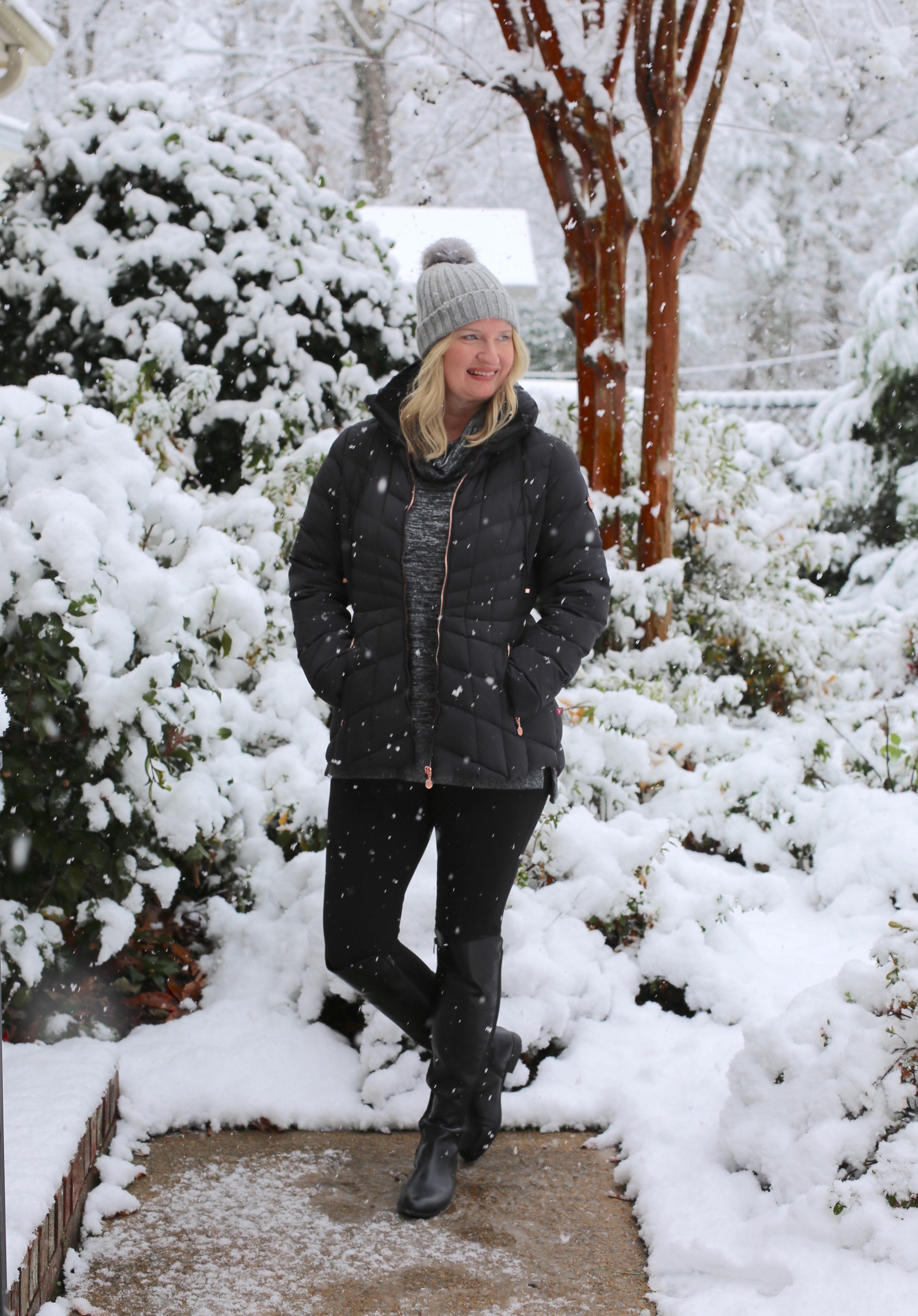 Softspun Cowl-Neck Pullover Tunic
black leggings (these fleece-lined leggings sound cozy!)
primaloft coat
gray pom pom beanie (similar)
over the knee black boots (very similar)
I wore this outfit last Winter when it snowed several inches!  It was freezing outside, but my Bernardo primaloft coat kept me toasty warm.  What I love about this coat is that it is very lightweight, yet keeps me warm in the frigid temps.
Shop The Post: