Nordstrom Anniversary Sale 2021 Preview | Everything You Need To Know
The Nordstrom Anniversary Sale is just around the corner! Are you ready to shop? See a few outfits from last year's sale and my first picks below!!!
Ya'll, there are some great things in this sale!!!
What Is The Nordstrom Anniversary Sale?
The Nordstrom Anniversary Sale is considered the most important sale of the year. While Nordstrom holds half-yearly sales throughout the year, this sale has become legendary among Nordstrom customers who enjoy outstanding savings on the most exciting new Fall and Winter items. There's also summer items on sale too at deep discounts!
I have been shopping at Nordstrom for several years now. I first discovered the department store when I starting this blog in 2014. I was blown away at everything they have in the stores and online. Shopping online at Nordstrom is super easy, convenient, have fast free shipping and they have free return shipping too!
The Anniversary Sale is when I buy my core closet essentials that I use in my capsule wardrobes, like tees, jeans, sweaters, cardigans and shoes. If there are any clothes or shoes in my wardrobe that need replacing, the Anniversary Sale is the perfect time to buy quality-made items at low prices.
Let me just tell ya'll right now, there are so many great things that will be in this sale!!! Last year, because of Covid, there were some good items, but not near as many as prior years. But, this year's sale is gonna be good!!!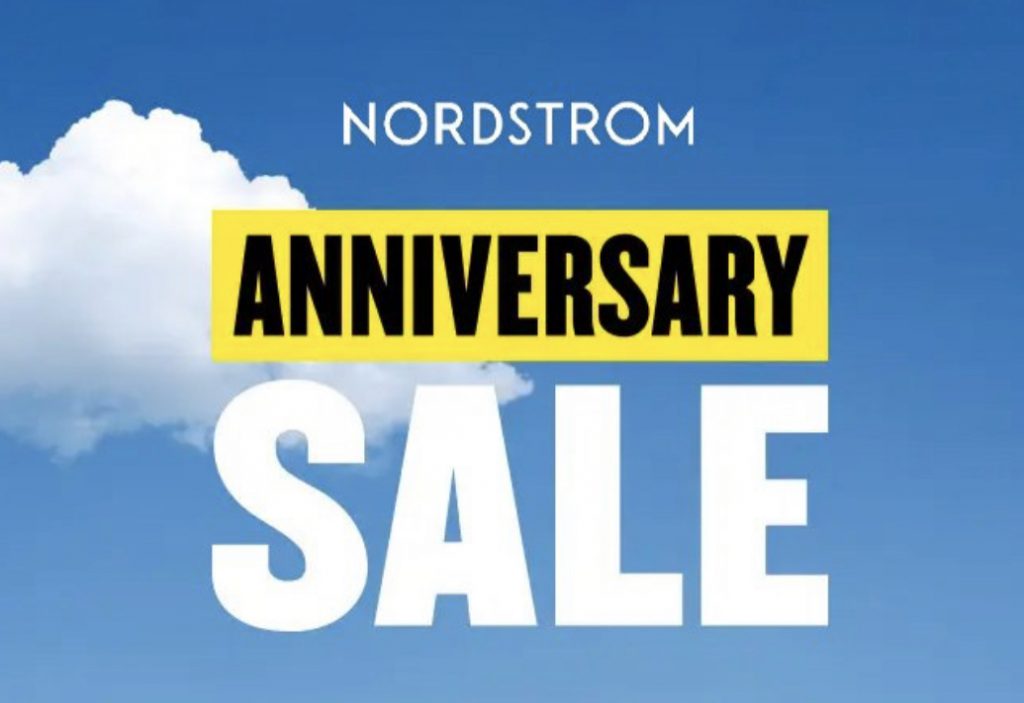 When Is The Anniversary Sale?
July 6th:  Online Preview Begins
July 12th:  Early Access Begins for Icon Status Cardholders
July 14th:  Early Access Begins for Ambassador Status Cardholders
July 16th:  Early Access Begins for Influencer Status Cardholders
July 28th:  Sale Opens to the Public
August 8th:  Sale Ends and Prices Go to Full Price
See the chart below for the dates to shop: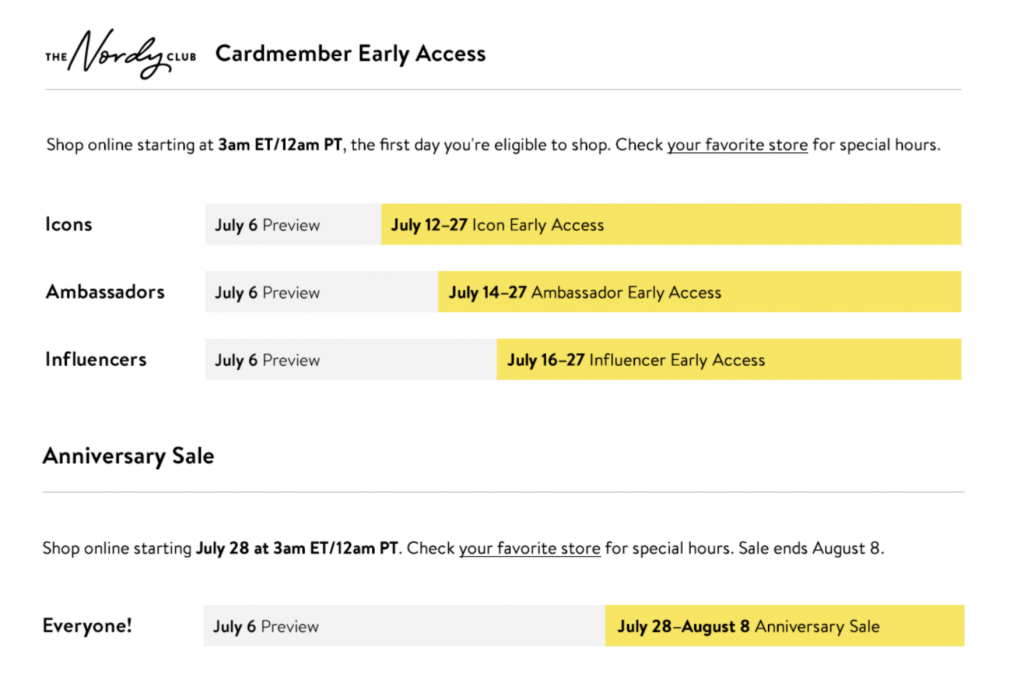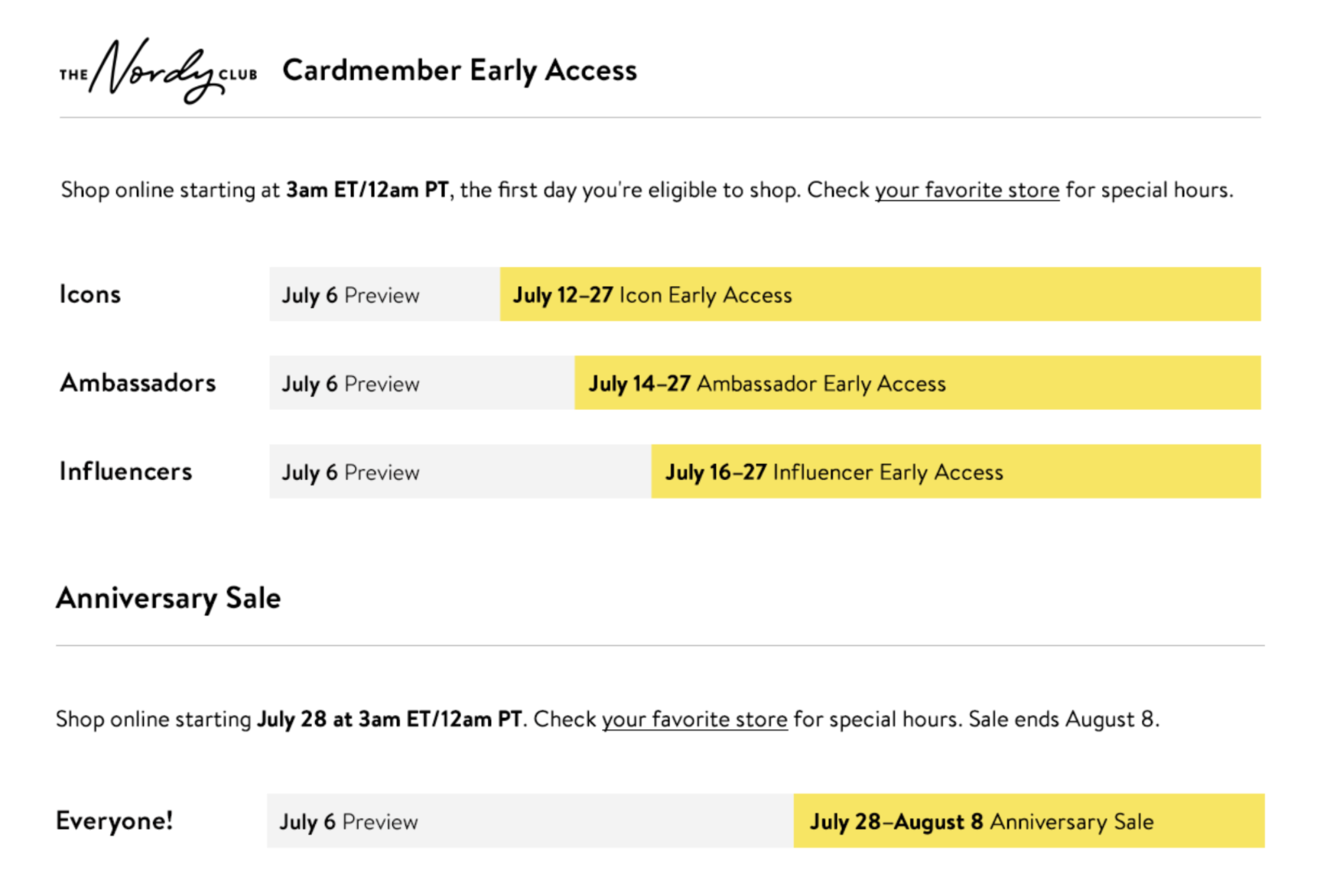 How Do I Get Early Access?
Early Access to the sale is available to Nordstrom cardmembers.  The sale start dates are arranged based on your Nordstrom Cardmember Status. You can find out your Nordstrom Cardholder status here.
I have had the Nordstrom card for several years and it makes shopping at Nordstrom more convenient! Nordstrom is one of my most favorite stores to shop!
If you don't have a card, you can sign up for one here.
What Are The Benefits Of The Nordstrom Card?
Early Access to the Nordstrom Anniversary Sale
You can sign in to access your card online and start shopping right away.
Earn 2 points per dollar spent in stores and online at Nordstrom, Nordstrom Rack, HauteLook and Trunk Club.
Plus, get a $20 bonus Note when you spend $100 at Nordstrom with your new Nordstrom card the day you're approved.
No annual fee
24/7 Nordstrom Customer Service
Go here to sign up, and click Apply Now to submit your application. The application is simple and the approval process is quick.

Items That Are Back This Year!
Here are a few photos of items I am wearing from last year's sale in this blog post. The Halogen Open Front Cardigan is back in this year's sale. The will have several colors to choose from including gorgeous burgundy and olive colors! My Tory Burch Convertible Chain Crossbody Bag is back again this year in the black color, green and a beautiful sand color. They have a Chiffon Edge Trim Tank similar to the one I'm wearing below and in a few colors to choose from. The Madewell Disc Necklace I'm wearing is back and the discs are a pretty oval shape.
The Spanx Faux Leather Leggings I'm wearing from last year's sale will be back again in this year's sale! I love wearing these leggings in the Fall and Winter season with my long tees, cardigans, sweatshirts and tunic sweaters. The Caslon Long Sleeve Tees will be back too, like the one I'm wearing below but with thin stripes. And, the Barefoot Dreams CozyChic Cardigan I'm wearing below will also be on sale! Several colors will be available to choose from and I'm really liking the tan color they have this year.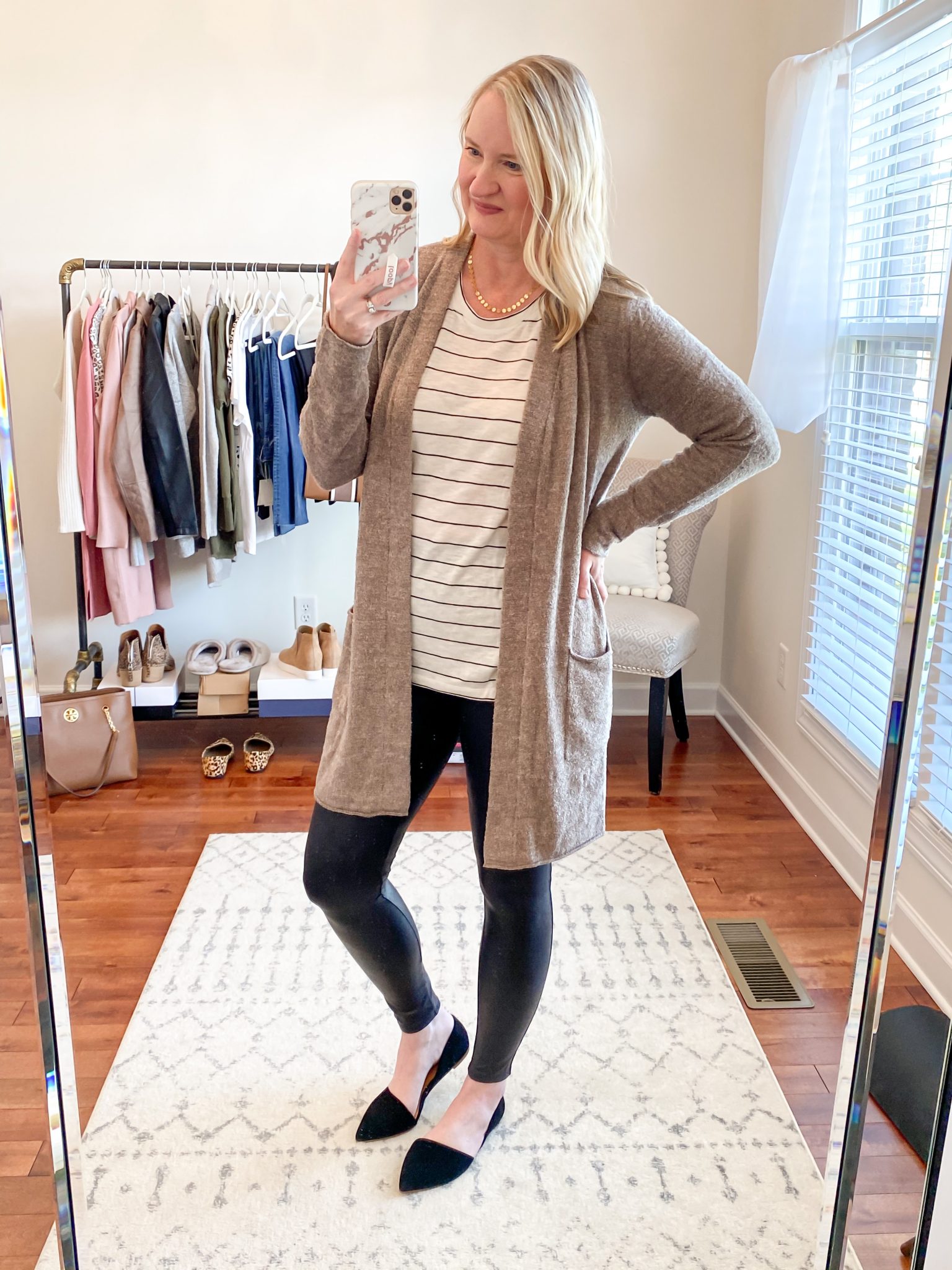 The Barefoot Dreams CozyChic Circle Cardigan I'm wearing in the "heather pewter/pearl" color will be on sale again! This is the SOFTEST cardigan you will ever wear! You can wear this cardigan lounging around the house, wear it casually with jeans or dress it up a bit like I did in the photo below. I'm also wearing the Spanx Faux Leather Leggings, the Chiffon Edge Trim Tank and the Tory Burch Convertible Chain Crossbody Bag that will be on sale.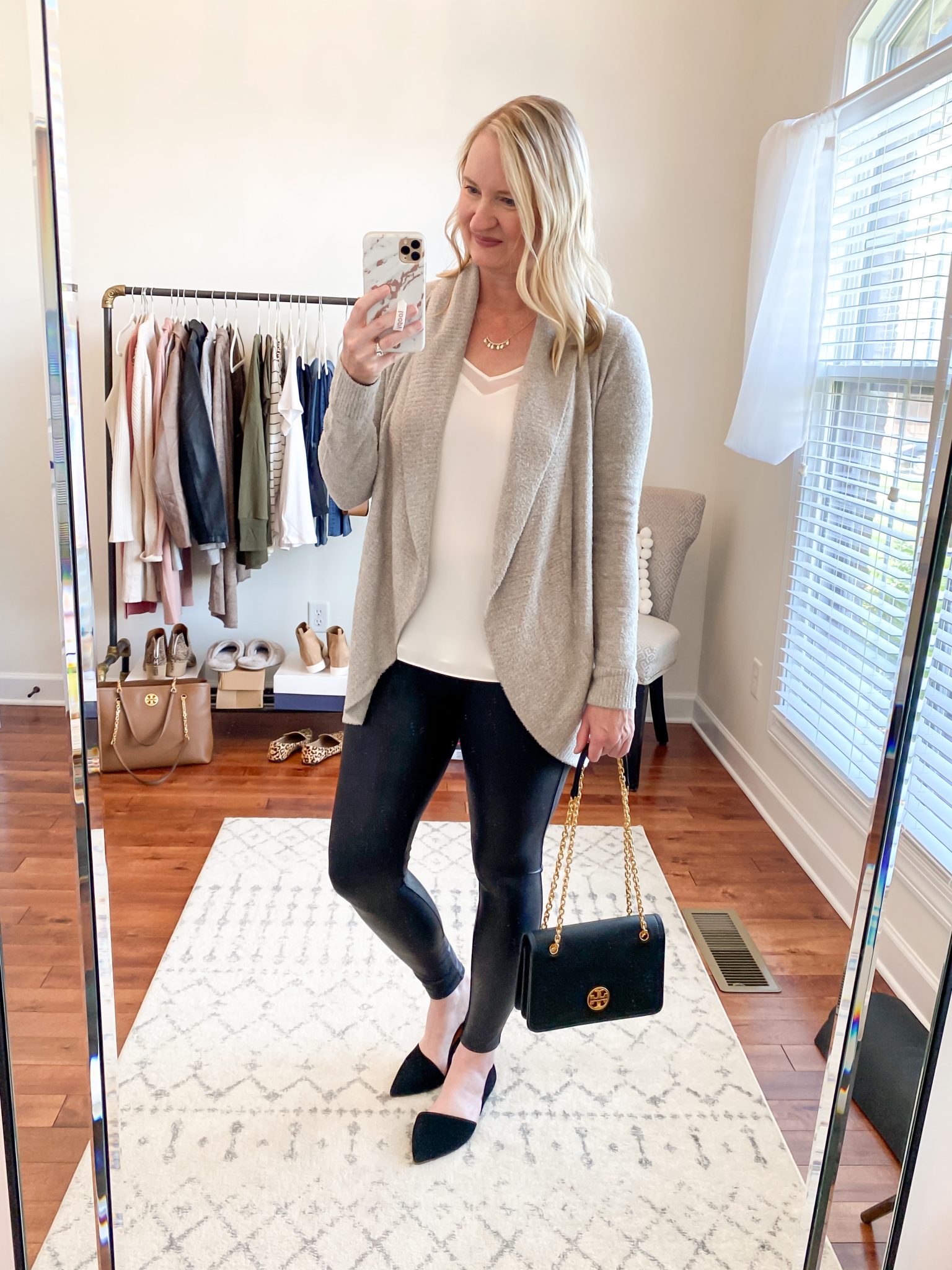 What Is Included In The Anniversary Sale?
You'll be able to see what items are going to be in the sale and if you have a Nordstrom card, you can save items to a wishlist for fast, easy checkout when the sale goes live. This sale is notorious for quick sell-outs, so if there's something you have your heart set on, check out right away!
If you are a Nordy Club cardholder, you can start shopping August 13. Nordy Club cardholders with Icon, Ambassador or Influencer status will get even more time to shop Early Access. The higher your status, the earlier you shop. This is on top of the six days of Early Access all cardmembers get.  
You can see the Nordstrom Anniversary Sale 2021 Preview Online Catalog and start saving items to your Wish List now!
Anniversary Sale Shopping Tips
Shop Online – Since I live about 3 hours away from the nearest Nordstrom retail store, I always shop the sale online. I've heard from other fashion bloggers that shopping in the store, especially the first few days of the sale, is very busy! When I shop online, it's quick to find what I'm looking for, especially using the "wish list" feature, you instantly can pick your sizes and you save time and shop from the convenience of your home!
Buy Multiple Sizes – Items sell out quickly, so if you need to exchange your item for another size, it might be available. If I'm unsure about what size to buy, I will buy two sizes, then send back the one that does not fit with free shipping.
Keep Checking On Items That Sell Out – If an item that you want sells out, keep checking back. Nordstrom will often restock return items, so your size may become available.
Download the Nordstrom App – you can get notified when items in your Wish List and Shopping Bag are back in stock using the Nordstrom App.
Double Your Rewards – Cardmembers can use a Personal Double Points Day to earn 2X the points on any day you choose.
Get Email Updates – Sign up for emails so you can stay up to date on Anniversary Sale news.
Contactless Curbside Pickup – It's a fast and convenient way to get your Anniversary Sale finds! Click here to find a Nordstrom store near you.
What Should Be On Your Shopping List?
Fall and Winter clothes should definitely be on your shopping list! Since this sale consists of all new arrivals at deep discounts, now is the time to stock up on your Fall, and even Winter, essentials!
Some of my favorites from previous years:
Anniversary Sale 2021 Picks
Just like in previous year anniversary sales, my focus will be on replacing any worn essentials in my closet, like jeans, cardigans, sweaters, tees and shoes. I also like to buy a few trending pieces to freshen up my wardrobe!
I have discovered the MOST COMFORTABLE BRA EVER…the True & Co. Convertible Strap Bralette. Ya'll need to buy this bra!!! In the recent months, I have replaced all my bras with this bralette in the nude and black colors. Since they have no wires, seams or elastic, they are so soft and comfortable. They have removable pads and you can criss cross the straps if you are wearing a sleeveless top. Here are two of my True & Co. Convertible Strap Bralettes (I have 5 nude colors and 1 black color)…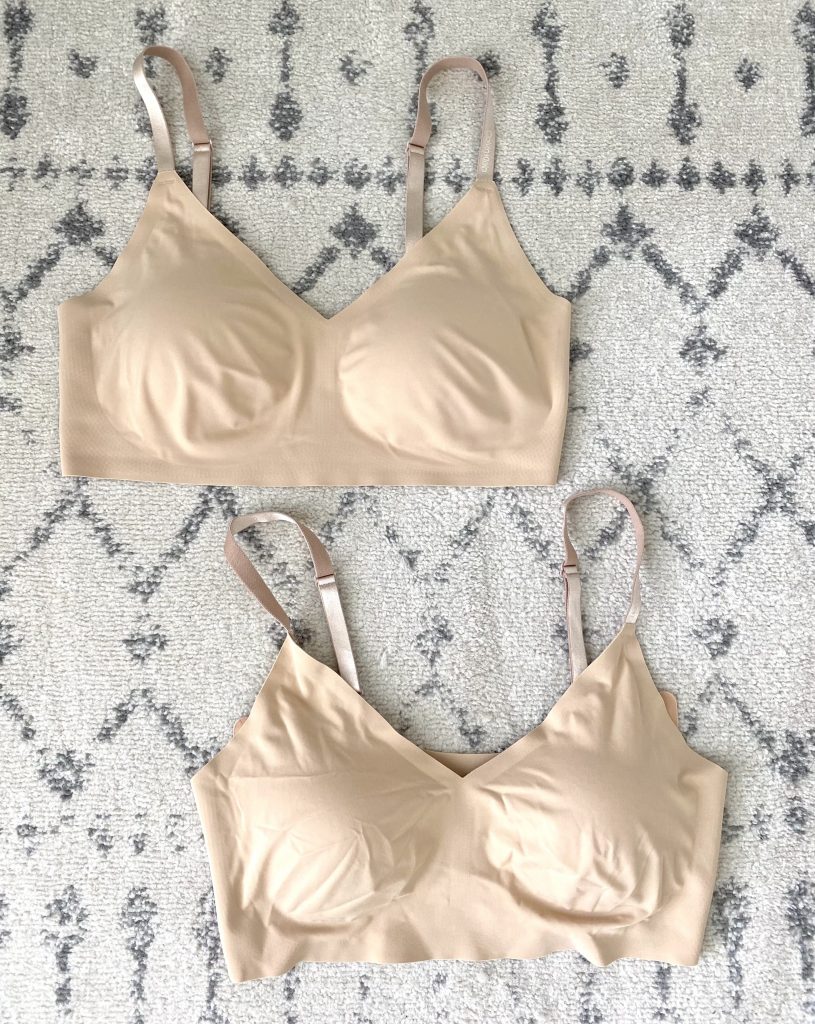 These are a few items so far on my Wishlist that I will be buying…
Here are a few of my first picks of items that will probably sell out quickly, so make sure you add them to your wishlist so it will be easy to purchase when the sale starts!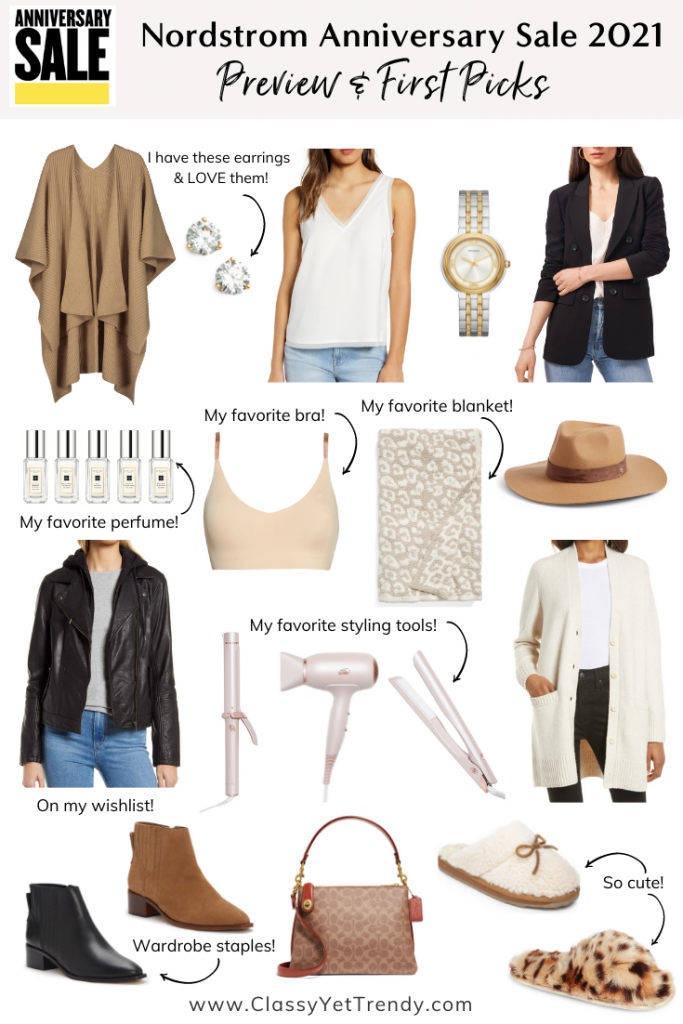 Shop The First Picks:


"I will praise You, O Lord, with my whole heart; I will tell of all Your marvelous works. I will be glad and rejoice in You; I will sing praise to Your name, O Most High." – Psalm 9:1-2