10 Ways To Wear Black Linen Shorts
When you are building a wardrobe, you want to include several neutral color basics that will coordinate well with other pieces in your wardrobe. Having a foundation wardrobe in classic and timeless styles will give you many outfit possibilities! Those foundation pieces will also mix and match with other pieces you add to your closet in your favorite colors.
A pair of black linen shorts is a lovely piece to have in your wardrobe, especially tailored shorts. They not only look great in all your Summer outfits, but the linen is cool to wear in the heat. Black linen pants also work well, if you would rather wear pants rather than shorts. You can substitute Navy color shorts for the black shorts; if you sub navy shorts, you can also sub taupe, beige or tan color accessories for the black accessories.
You can shop everything in the outfits below each outfit or your can shop everything, plus more outfits on my LTK page!
All these outfits are from my own 29-Piece French Riviera Casual Summer 2023 Capsule Wardrobe I created for my closet. My mostly neutral capsule for my closet is based on the women's Simplified Style®: Classic Casual – A Year-Round Foundation Capsule Wardrobe. In Simplified Style®, there are 400+ outfit combinations for the entire year, capsulea for all seasons, outfit calendars and more!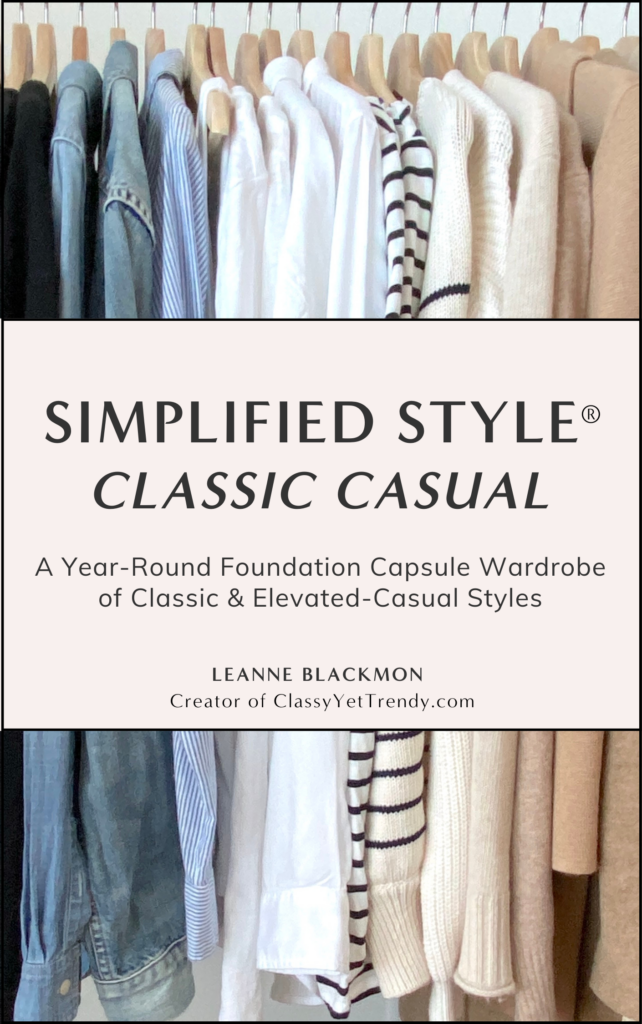 The Black Linen Shorts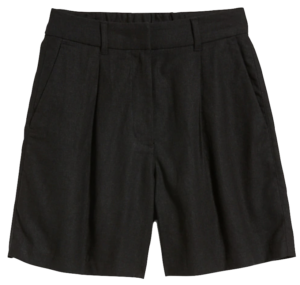 Old Navy black linen shorts exact
Also like these Abercrombie black linen shorts!
Here are 10 ways to wear black linen shorts:
Outfit #1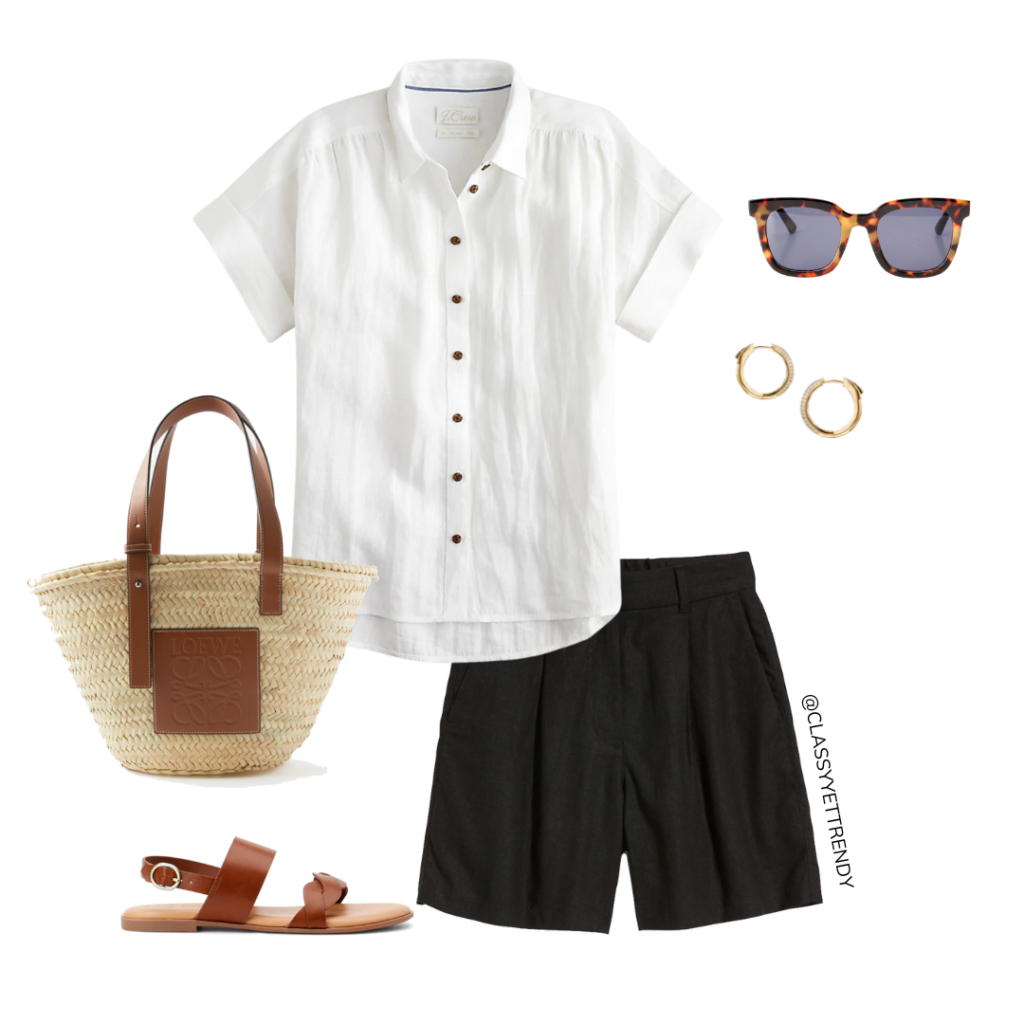 SHOP THE OUTFIT:
Outfit #2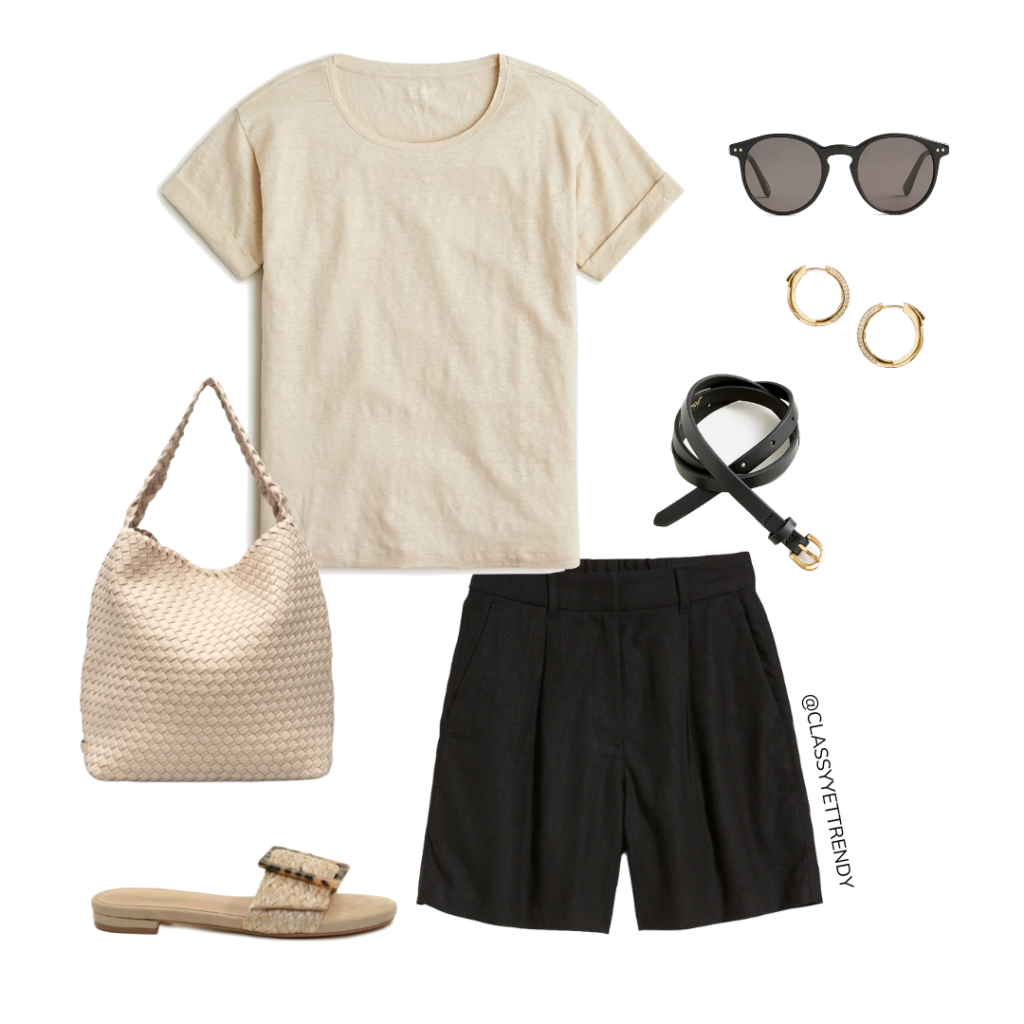 SHOP THE OUTFIT:
Outfit #3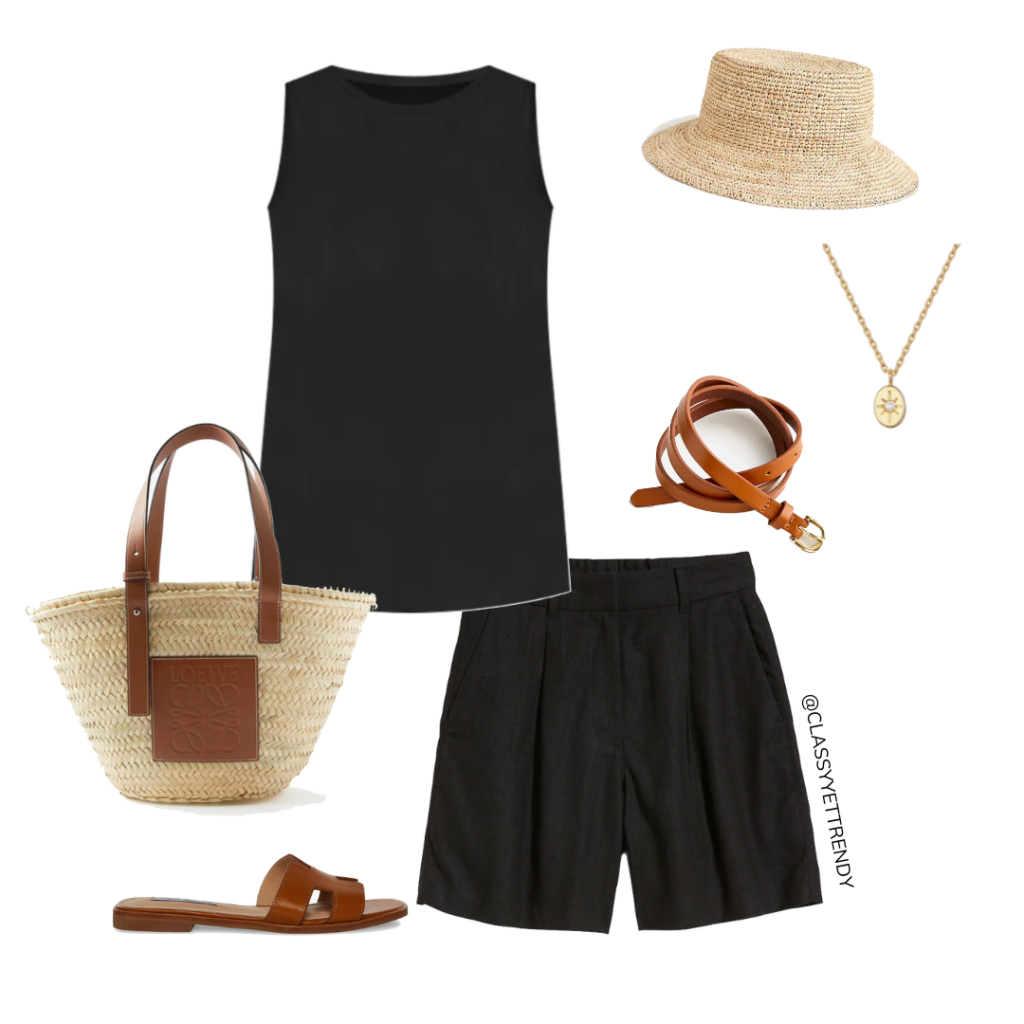 SHOP THE OUTFIT:
Outfit #4
SHOP THE OUTFIT:
(Use code my promo code CLASSYYETTRENDY for 20% off the Nisolo Catalina Sandals at Nisolo.com)
Outfit #5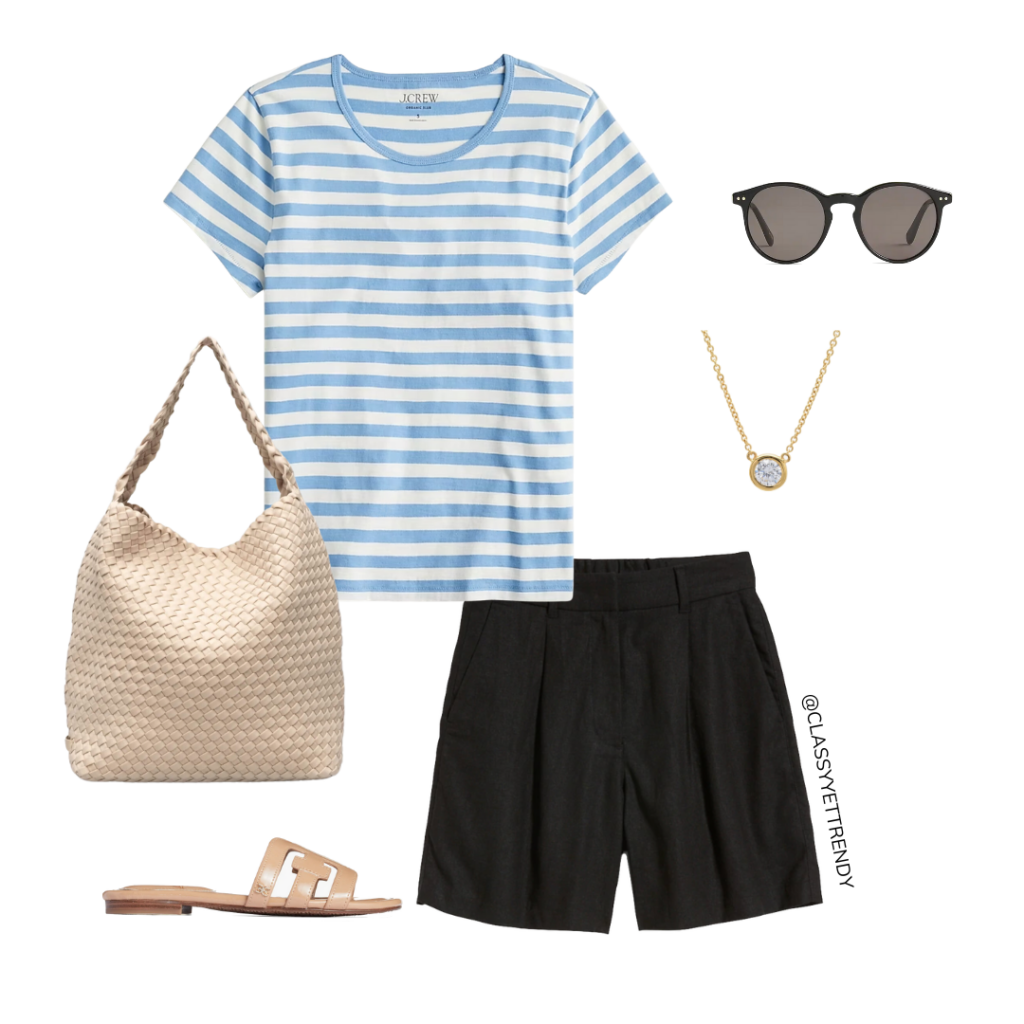 SHOP THE OUTFIT:
Outfit #6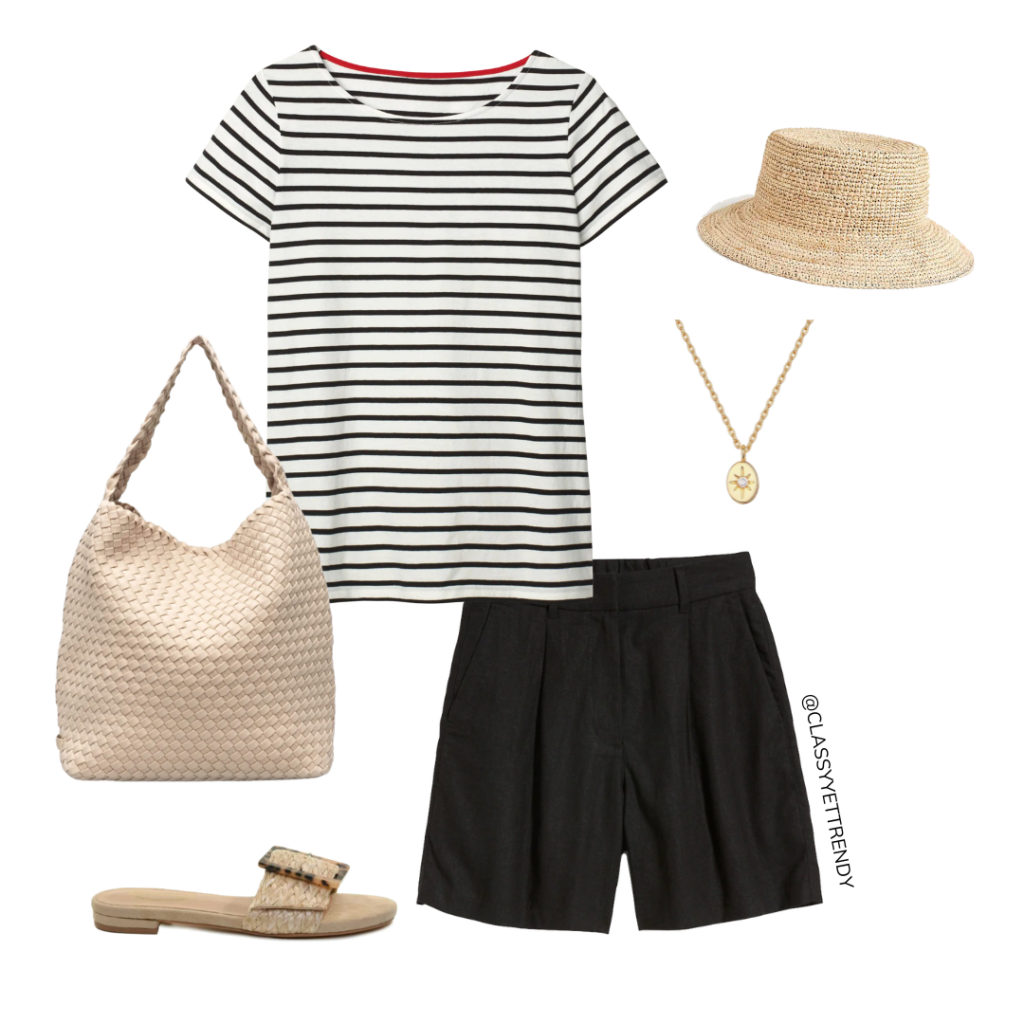 SHOP THE OUTFIT:
Outfit #7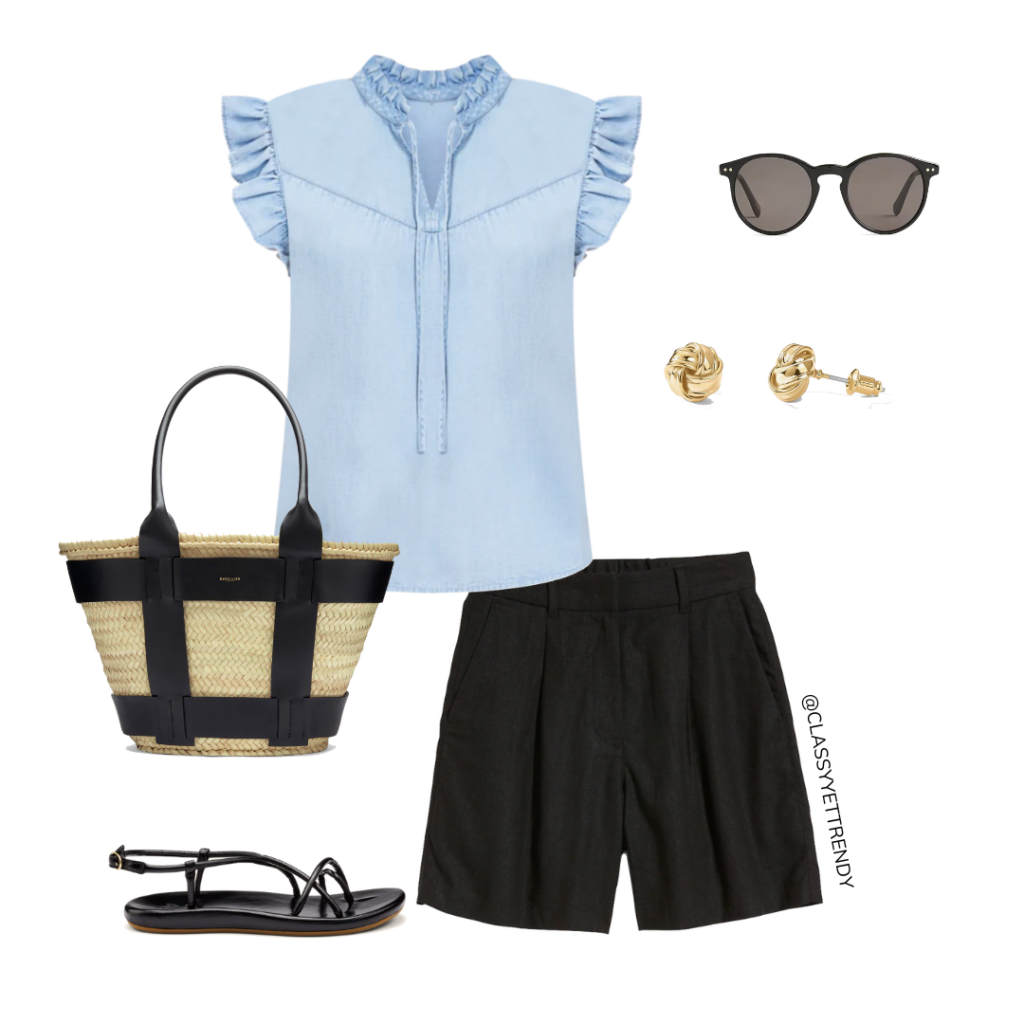 SHOP THE OUTFIT:
Outfit #8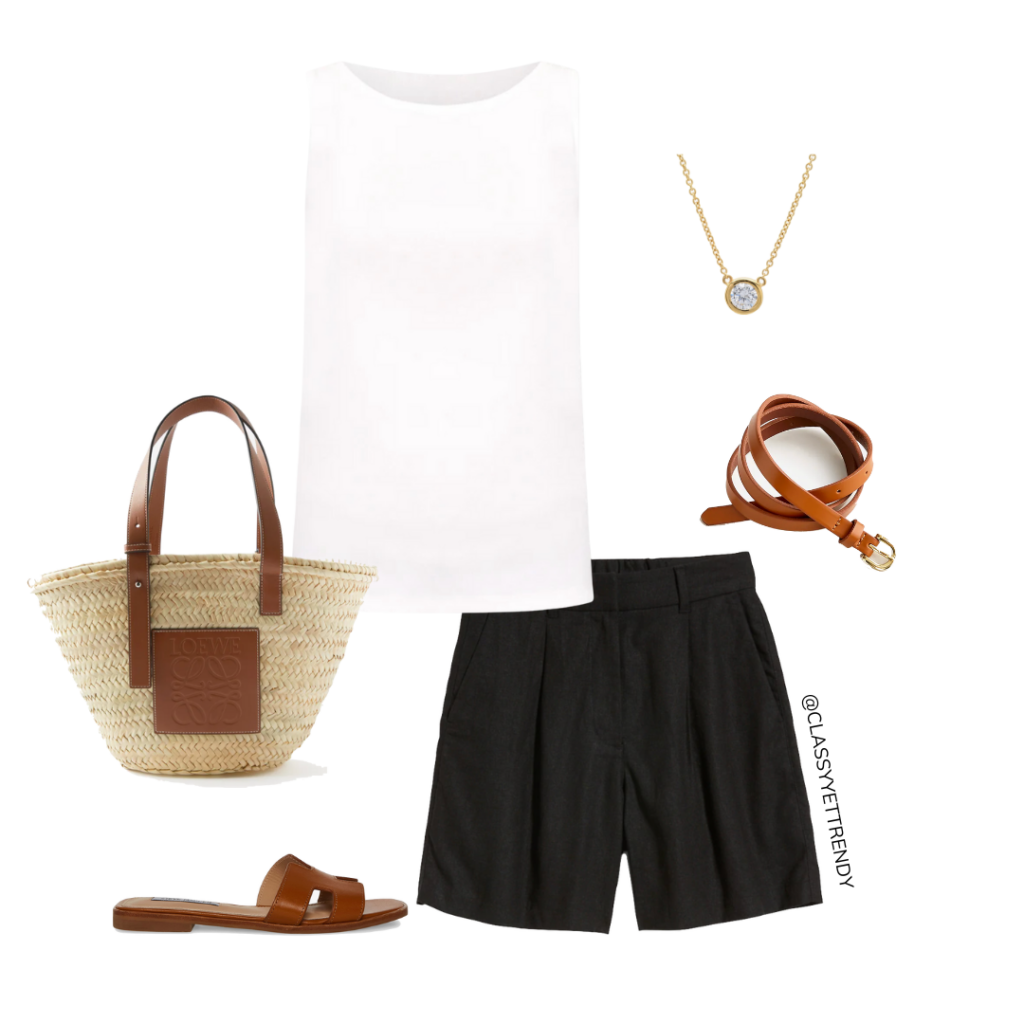 SHOP THE OUTFIT:
Outfit #9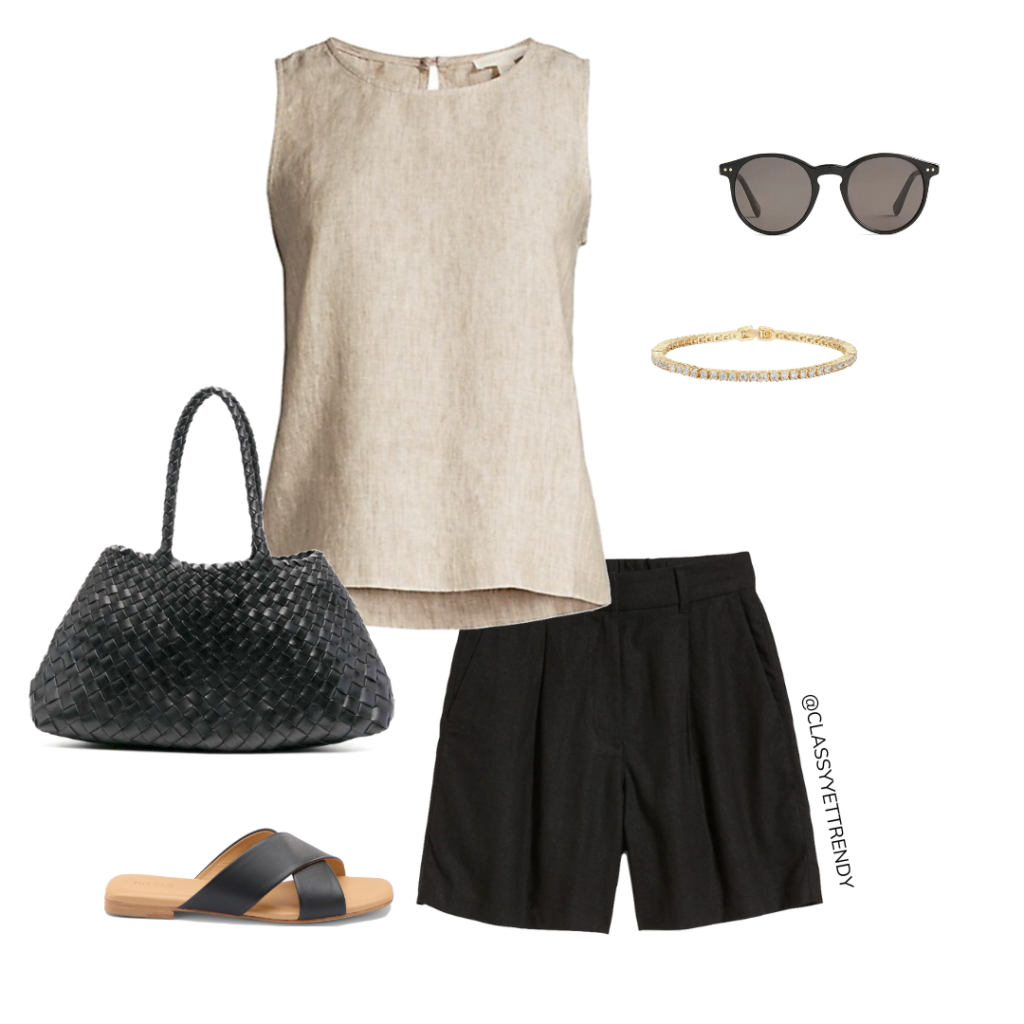 SHOP THE OUTFIT:
Outfit #10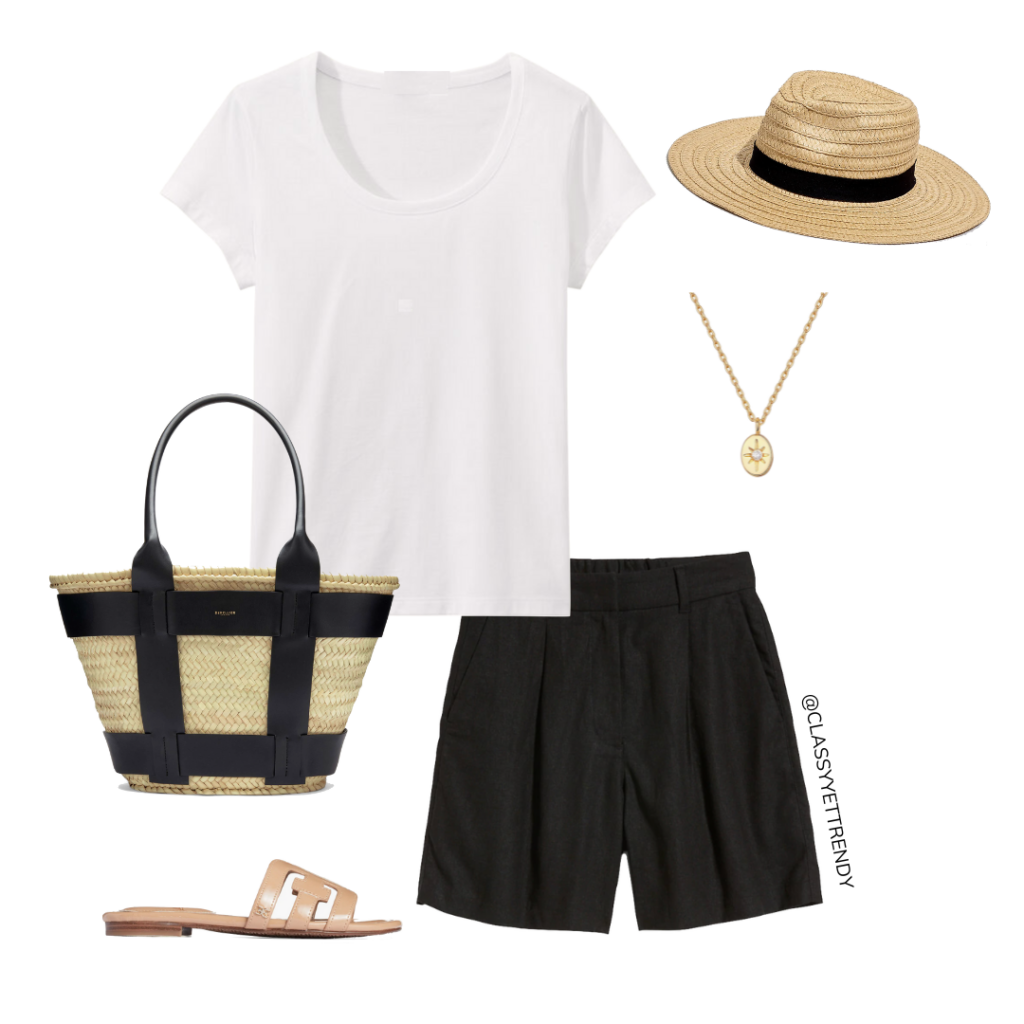 SHOP THE OUTFIT:
A Bit Of Inspiration For Your Day:
"Trust in the Lord with all your heart and lean not on your own understanding; in all your ways submit to him, and he will make your paths straight." – Proverbs 3:5-6