10 Ways To Wear A Lady Jacket
A lady jacket is a piece that is trending this Fall season. This style of layering piece is elegant and chic and is versatile too! You can wear a lady jacket not only with dresses, skirts and pants, but also with your jeans for an elevated and smart-casual style!
Several retailers have their own style and colors of lady jackets. This Emilie Patch Pocket Lady Jacket from J. Crew comes in several colors and patterns. I love this jacket and bought it in the "black ivory stripe" and "black" colors! I also bought the J. Crew Factory one in the "hthr oatmeal tweed" color! I have the "black" and the "hthr oatmeal tweed" lady jackets in My 29-Piece Fall 2023 Classic Neutral Capsule Wardrobe In My Closet.

The one from J Crew Factory is longer and fits great for those of us who are tall, I'm 5'9"; the black pattern one is beautiful: https://rstyle.me/+zPSUkJJGhlXnw6p5UaQqEw
You can shop everything in the outfits below each outfit or your can shop everything, plus more outfits on my LTK page!
All these outfits are from The French Minimalist Capsule Wardrobe: Fall 2023 Collection. Included in this capsule wardrobe are convenient online shopping links for all clothes and shoes in the capsule, plus accessories, 100 outfit ideas, a travel packing guide, plus more!
CLICK HERE to get your copy today!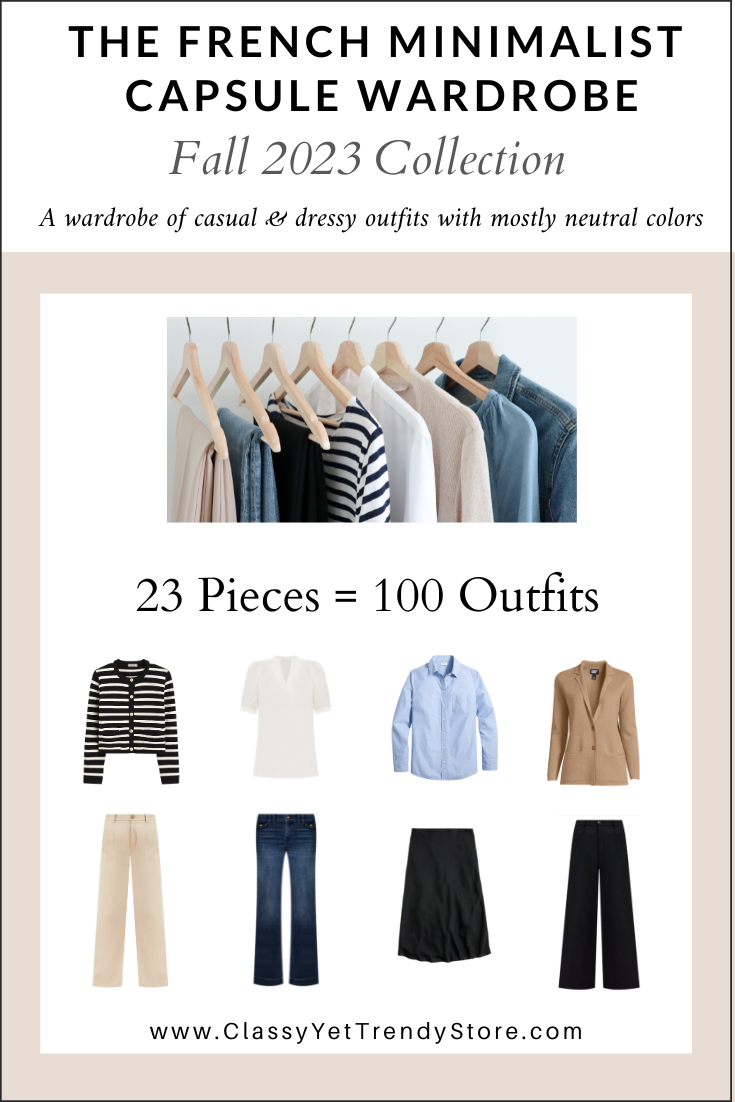 What Is A Lady Jacket
What is a Lady Jacket? A "lady jacket" is an updated take on the iconic Chanel jacket silhouette. It is typically a layering piece that has buttons on the front that go from the top on the neckline to the bottom of the hem. It also has a crewneck collar and long sleeves. It can be a sweater style (which looks like a cardigan), tweed and other fabrics. You can wear it layered, open and unbuttoned, over tees, blouses and tops or you can wear buttoned by itself as a top. J. Crew has several lady jackets in different styles, colors and patterns!
SHOP MORE LADY JACKETS:
How To Style A Lady Jacket
A lady jacket is a versatile pieces that you can style different ways. You can wear it with both dressy and casual outfits. It looks great to wear to work at the office, out to lunch or supper or out shopping on the weekends. You can wear it layered over a tee, blouse or shirt, with pants, skirts, jeans or a dress. You can also wear it by itself buttoned up as a top!
10 Ways To Wear A Lady Jacket
Here are 10 outfits styled with a lady jacket. All the pieces are in The French Minimalist Capsule Wardrobe: Fall 2023 Collection. The French Minimalist capsule wardrobe includes two convenient shopping links for each pieces in the capsule at different price points.
Outfit #1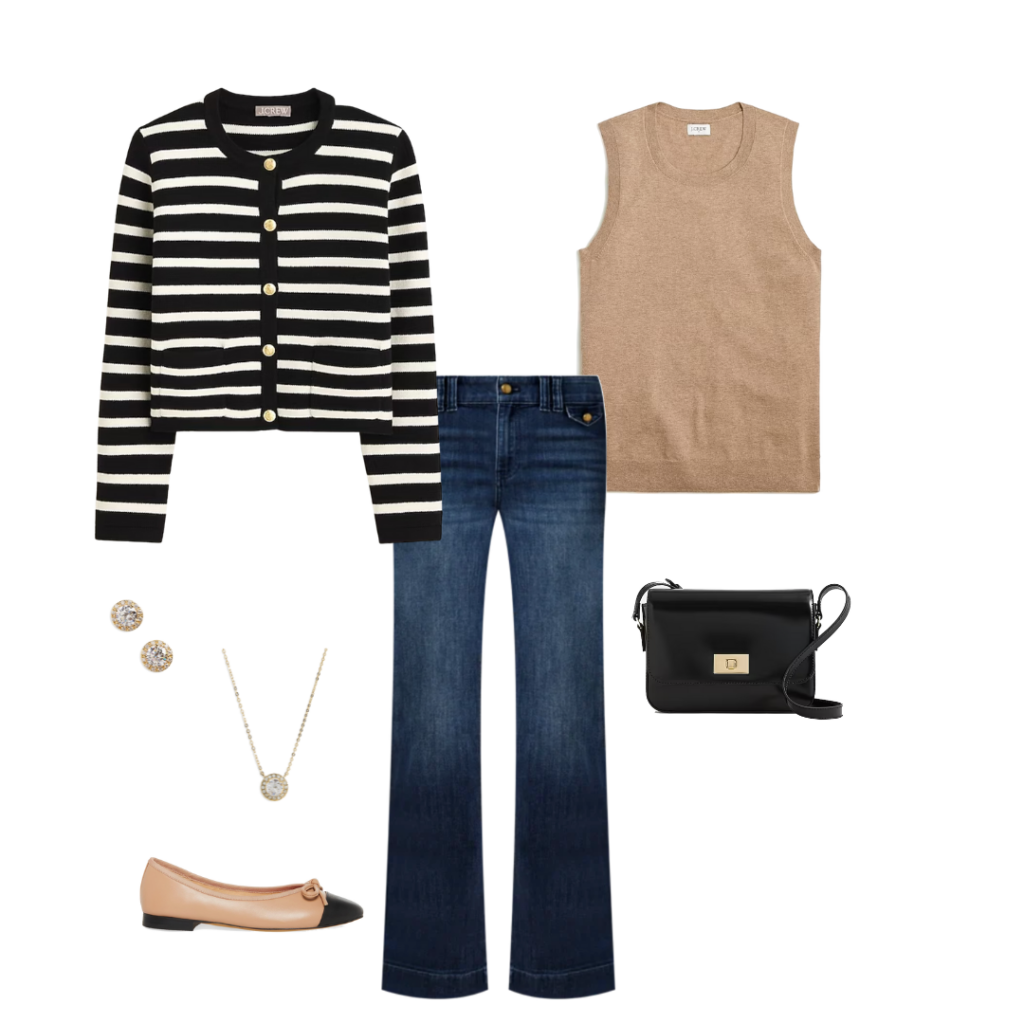 SHOP THE OUTFIT:
Outfit #2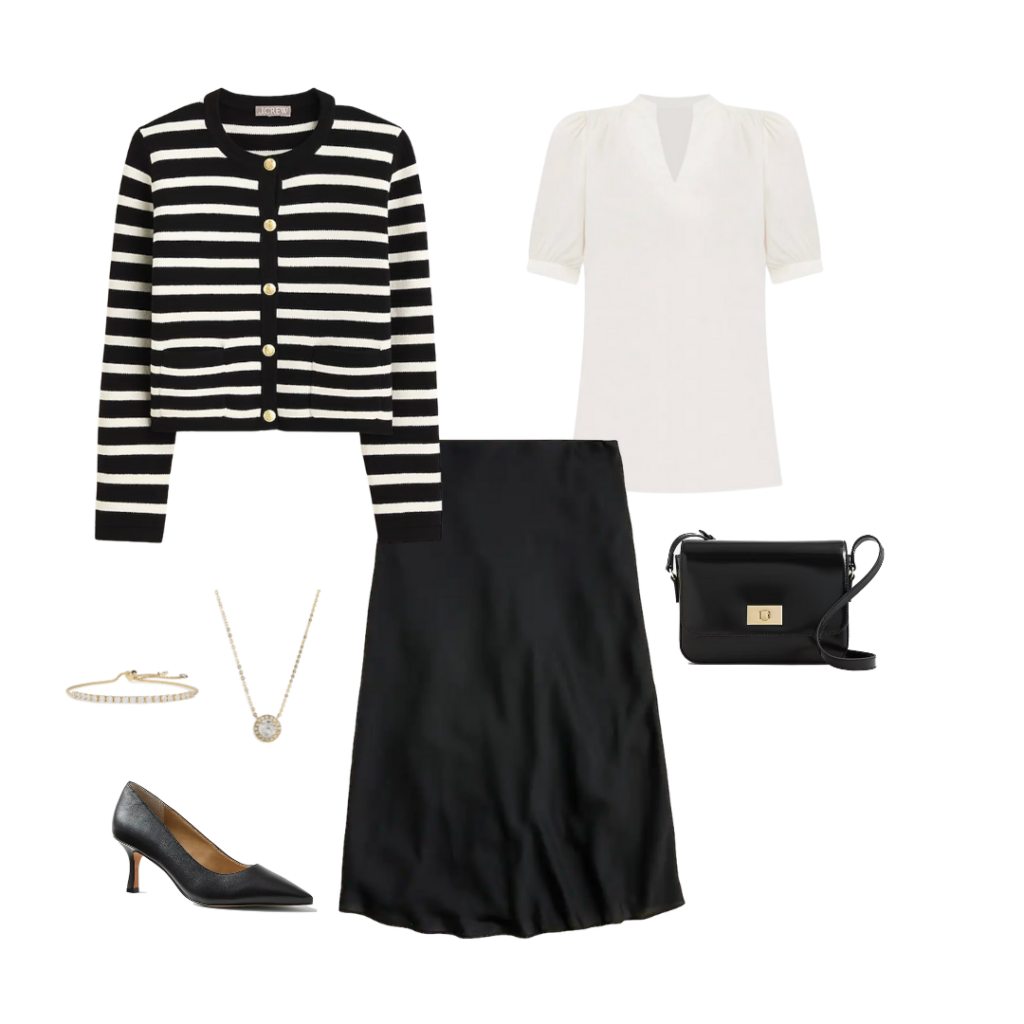 SHOP THE OUTFIT:
Outfit #3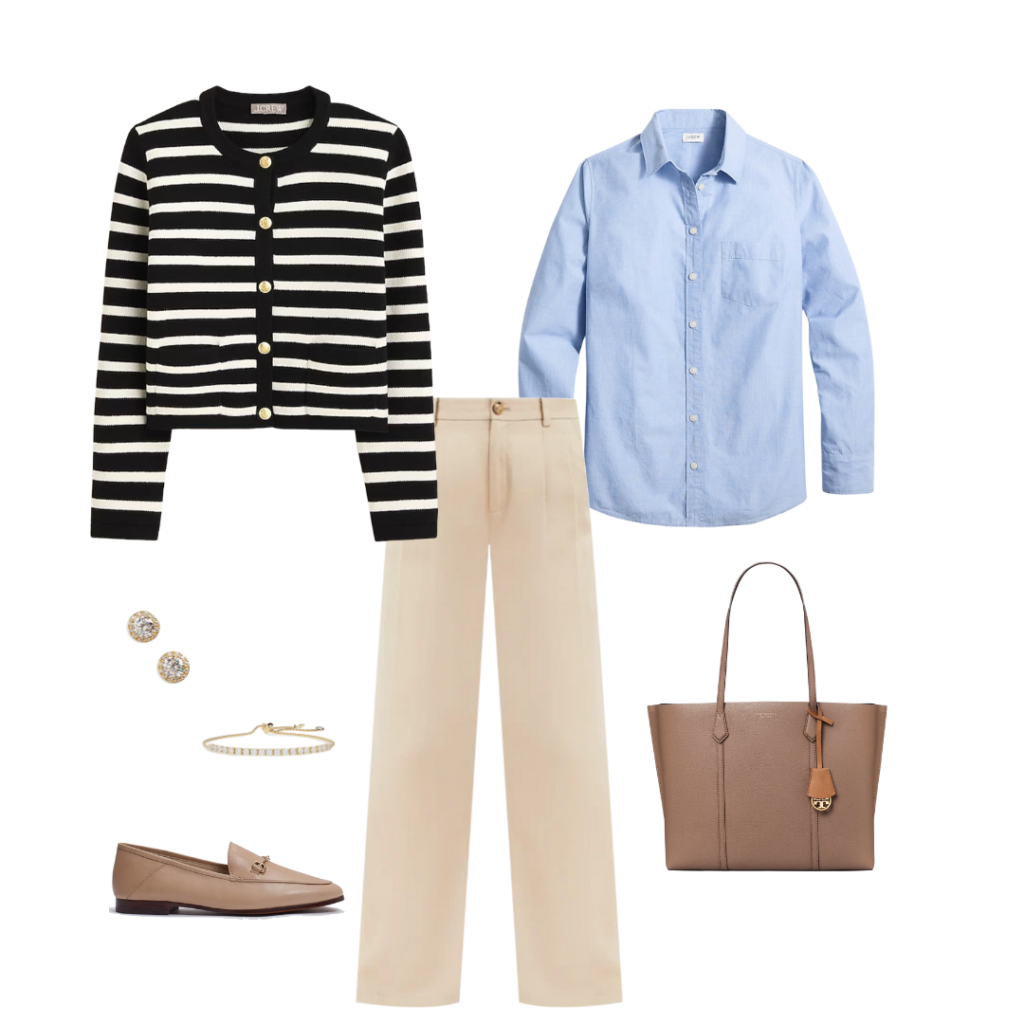 SHOP THE OUTFIT:
Outfit #4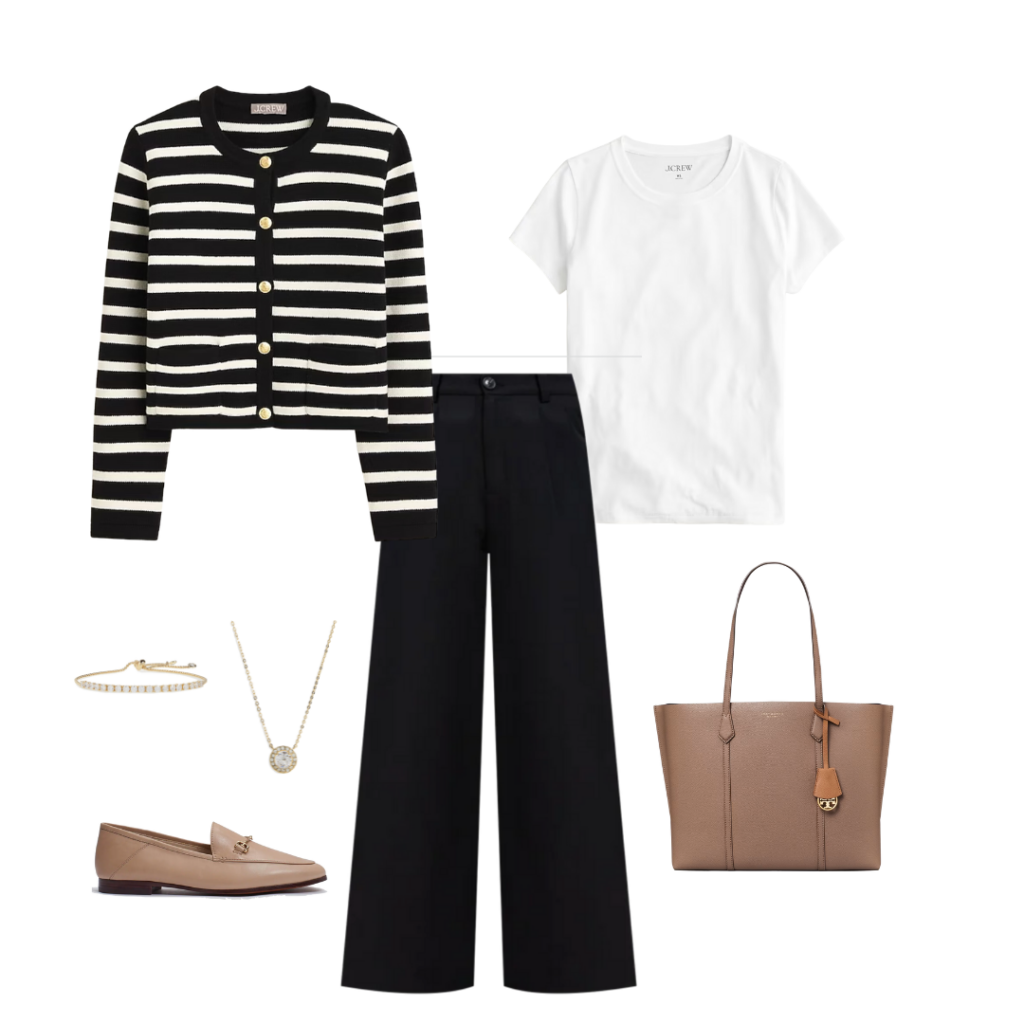 SHOP THE OUTFIT:
(Use code my promo code CLASSYYETTRENDY for 20% off the Nisolo Catalina Sandals at Nisolo.com)
Outfit #5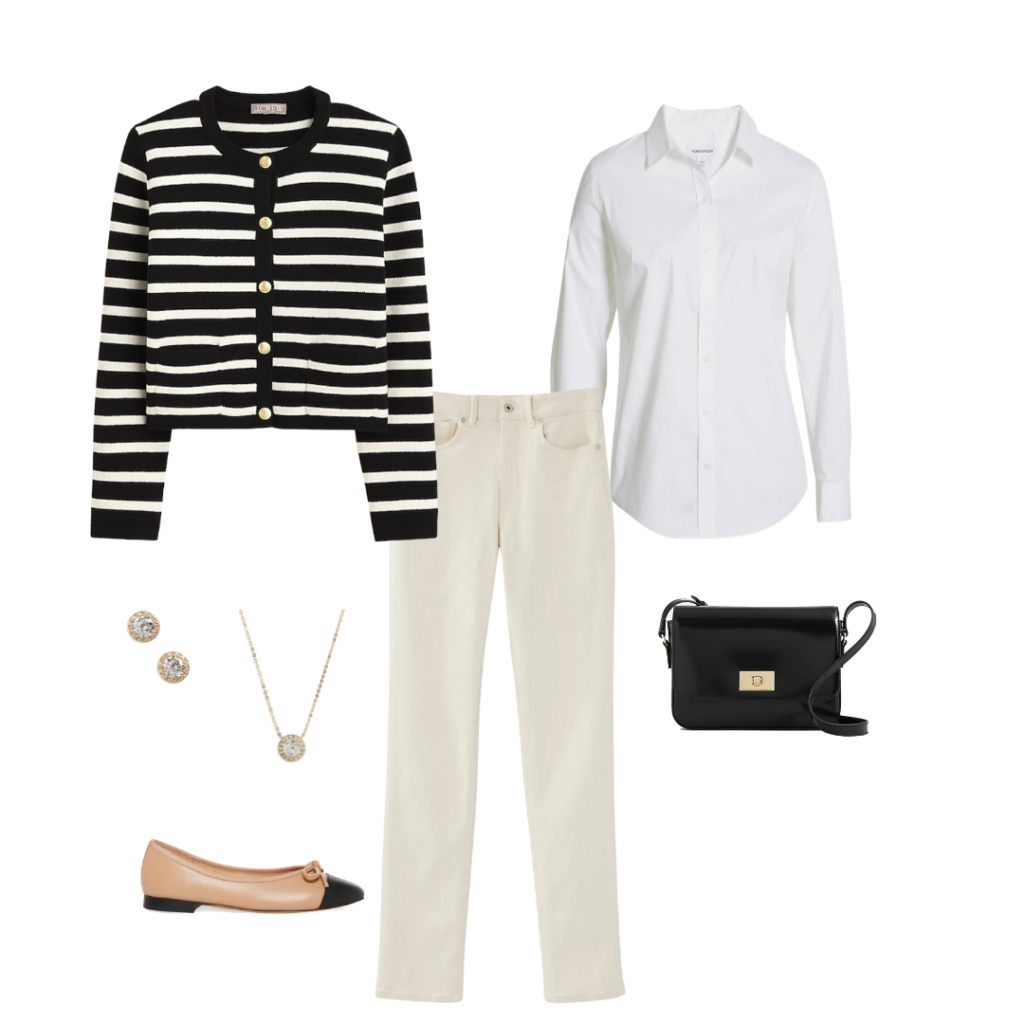 SHOP THE OUTFIT:
Outfit #6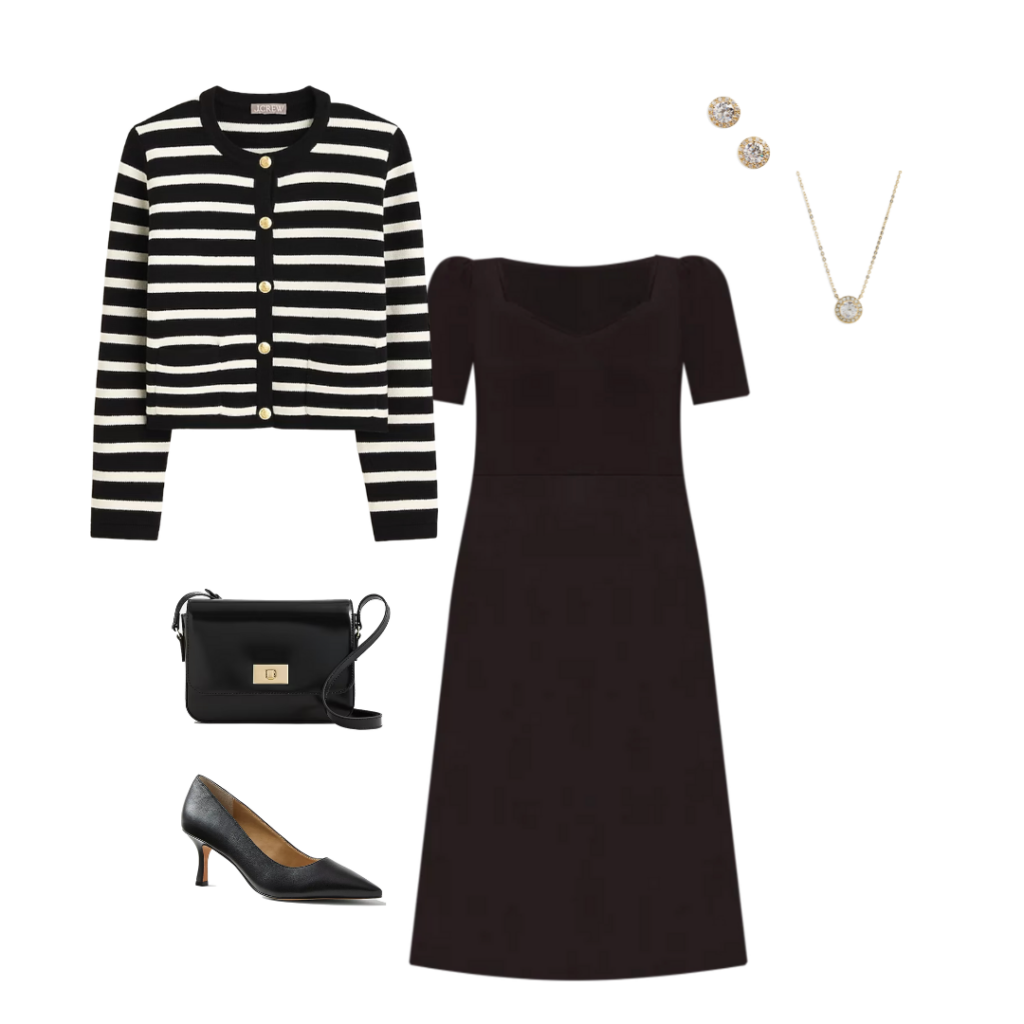 SHOP THE OUTFIT:
Outfit #7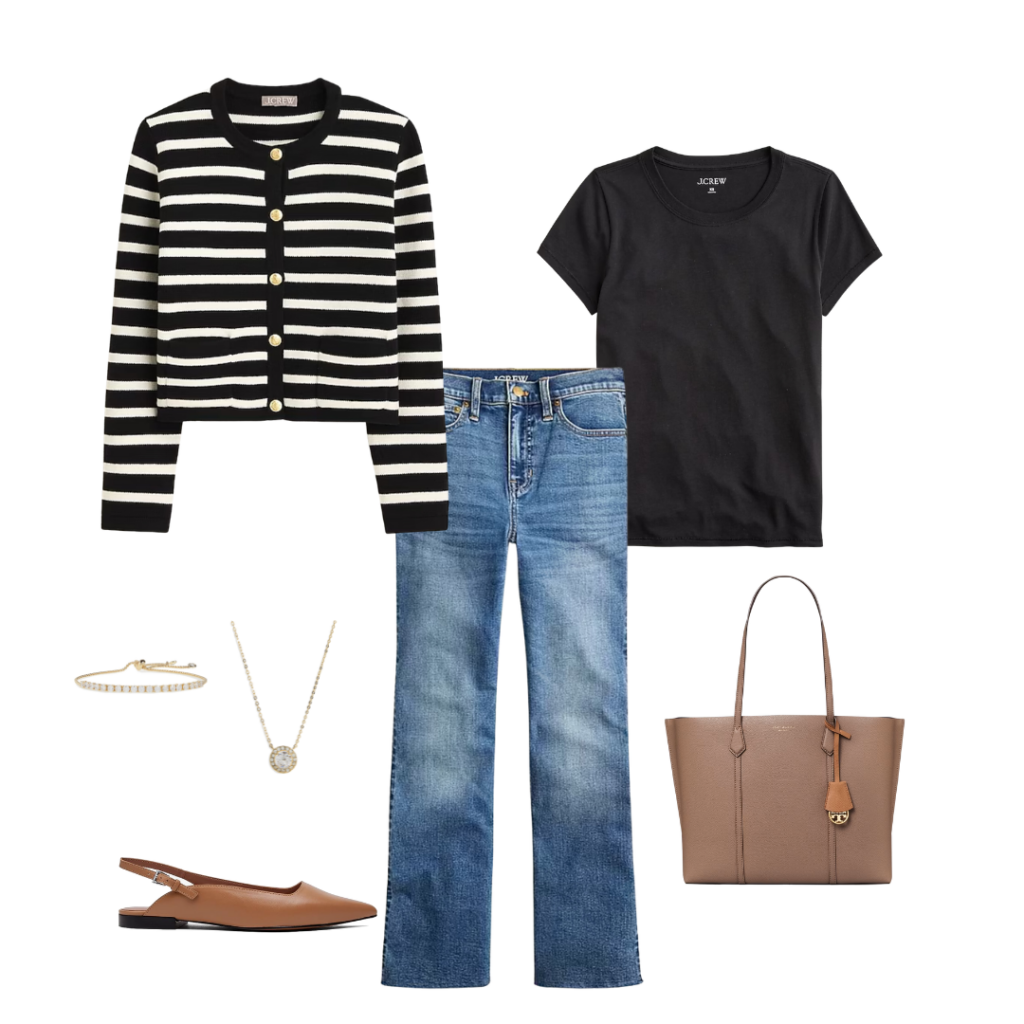 SHOP THE OUTFIT:
Outfit #8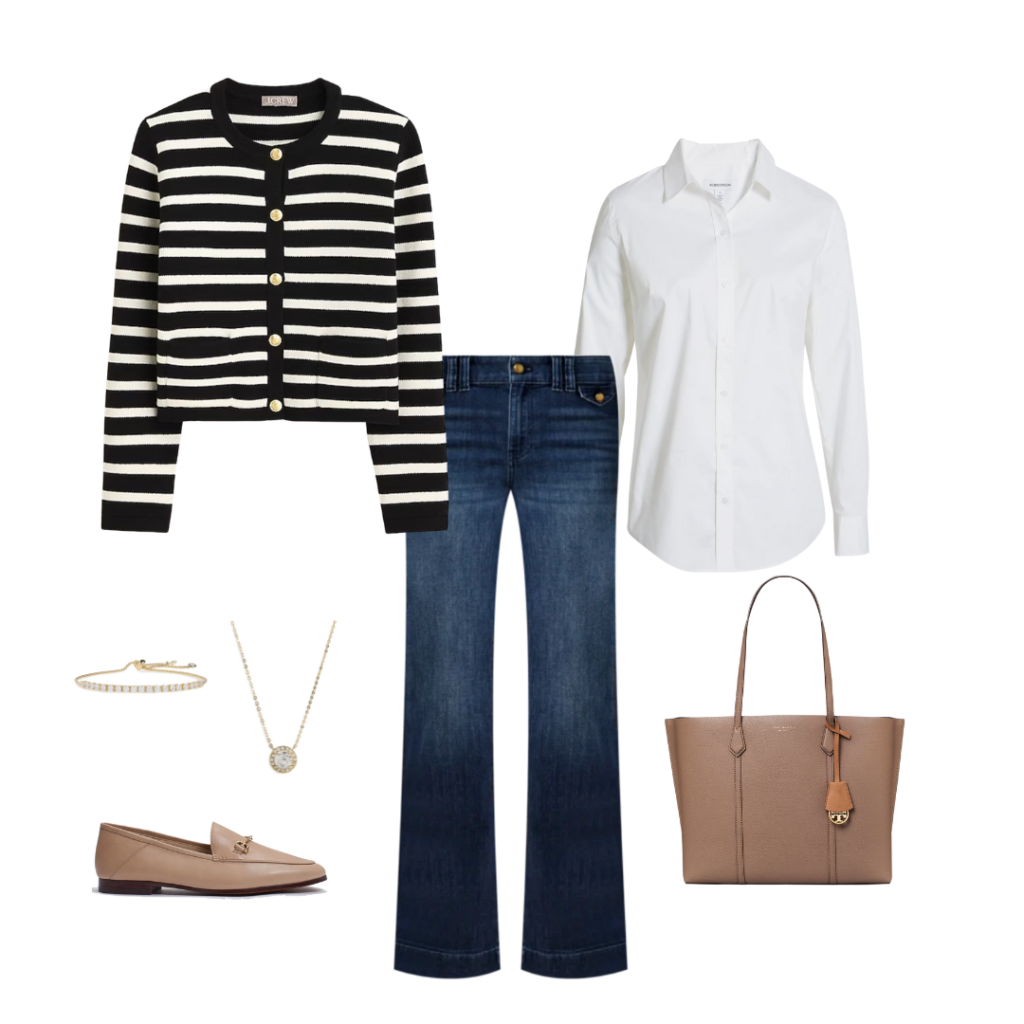 SHOP THE OUTFIT:
Outfit #9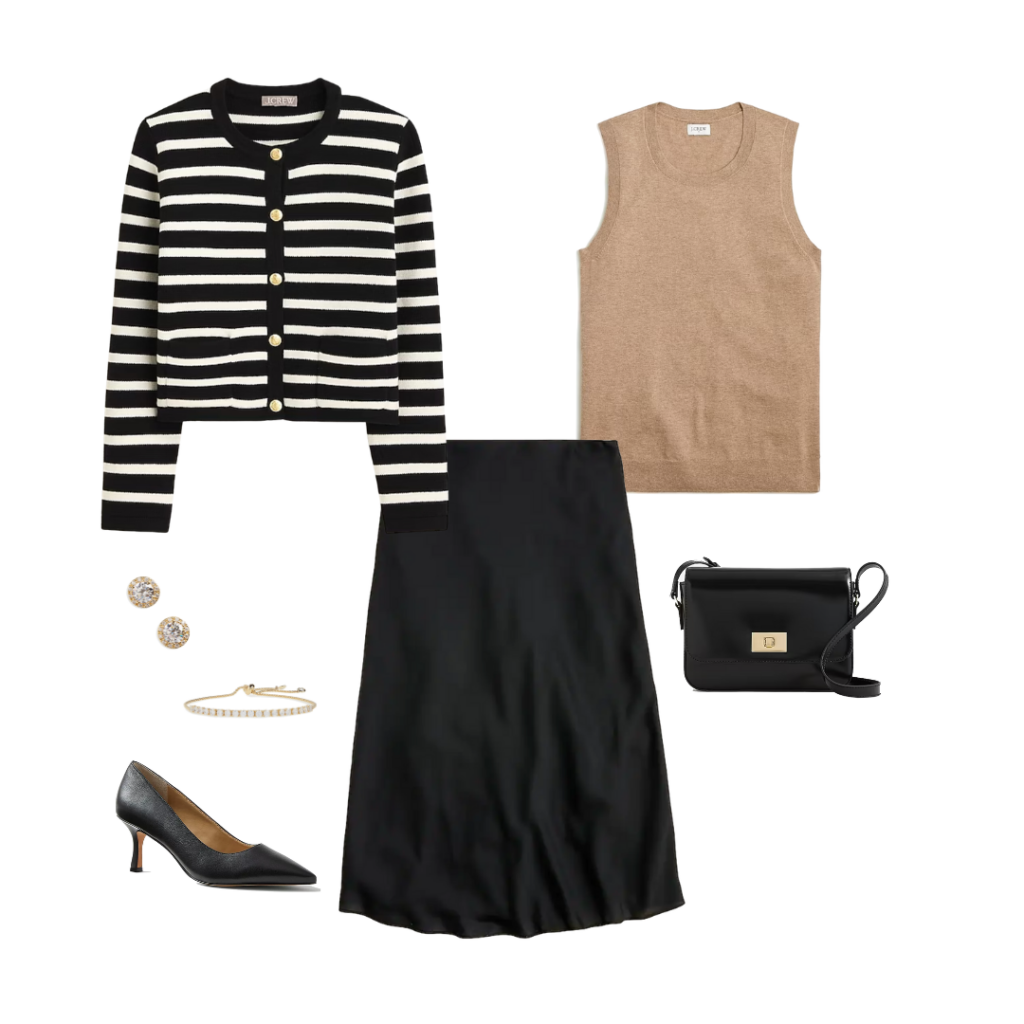 SHOP THE OUTFIT:
Outfit #10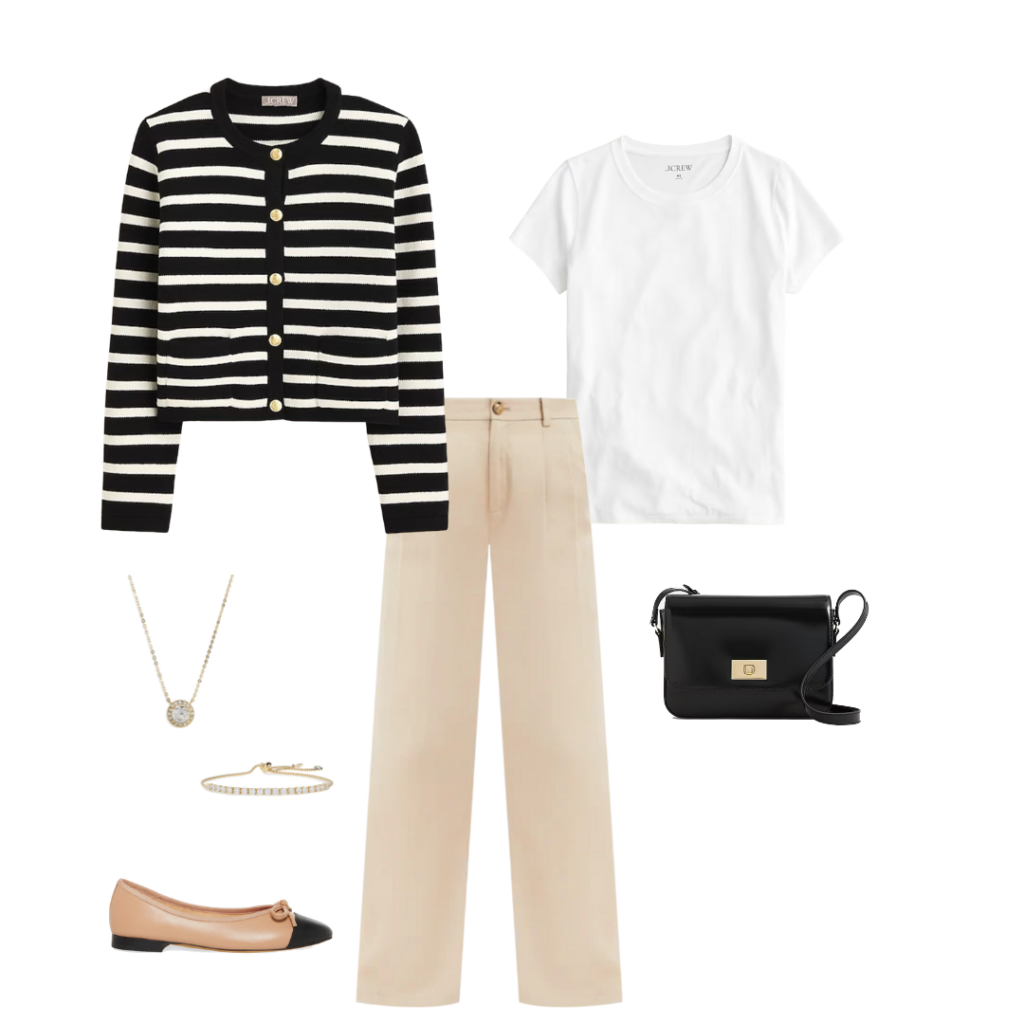 SHOP THE OUTFIT:
A Bit Of Inspiration For Your Day:
"May the God who gives endurance and encouragement give you the same attitude of mind toward each other that Christ Jesus had." – Romans 15:5