How To Wear A Blanket Scarf 4 Ways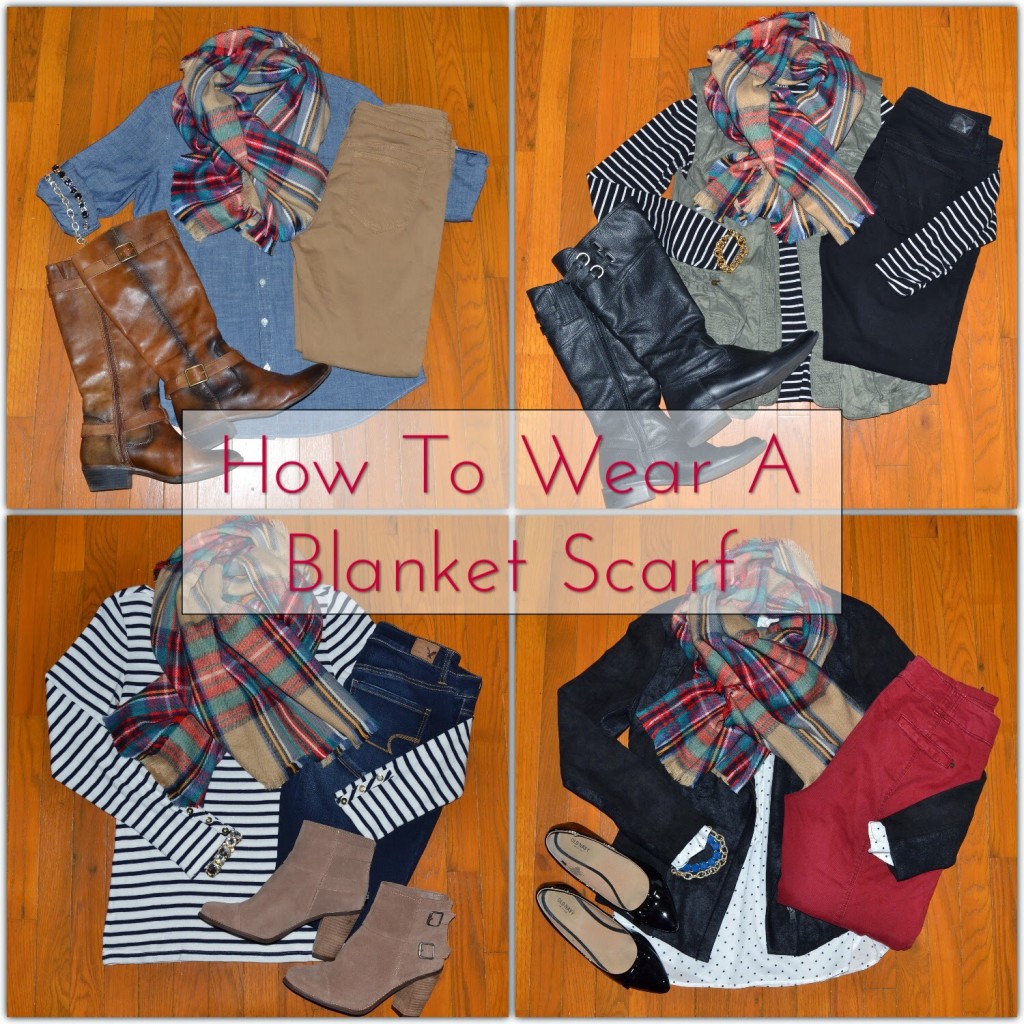 Do you own a blanket scarf?  Blanket scarves are called such because they are larger than the normal scarf, like wearing a blanket.  They are an essential accessory for the Fall season.  They are really popular this Fall and typically have a plaid pattern.  They have a soft texture and are toasty warm!  Blanket scarves are perfect to wear to a football game, roasting marshmallows or any other outside activity where the weather is just a bit cool.
If you forget to bring your jacket and it gets chilly, just take off the scarf and wrap it around your shoulders; it can double as a shawl!  I bought my scarf at Target for a very reasonable price.  It's sold out, but I've picked three others that are very similar.  There are more expensive ones online and in stores, but you can decide how much you want to spend and what pattern to have.  For this post, I've created outfits using pieces already in my wardrobe.  This will give you several ideas of how to style a blanket scarf.

OUTFIT #1 (With a Chambray Shirt):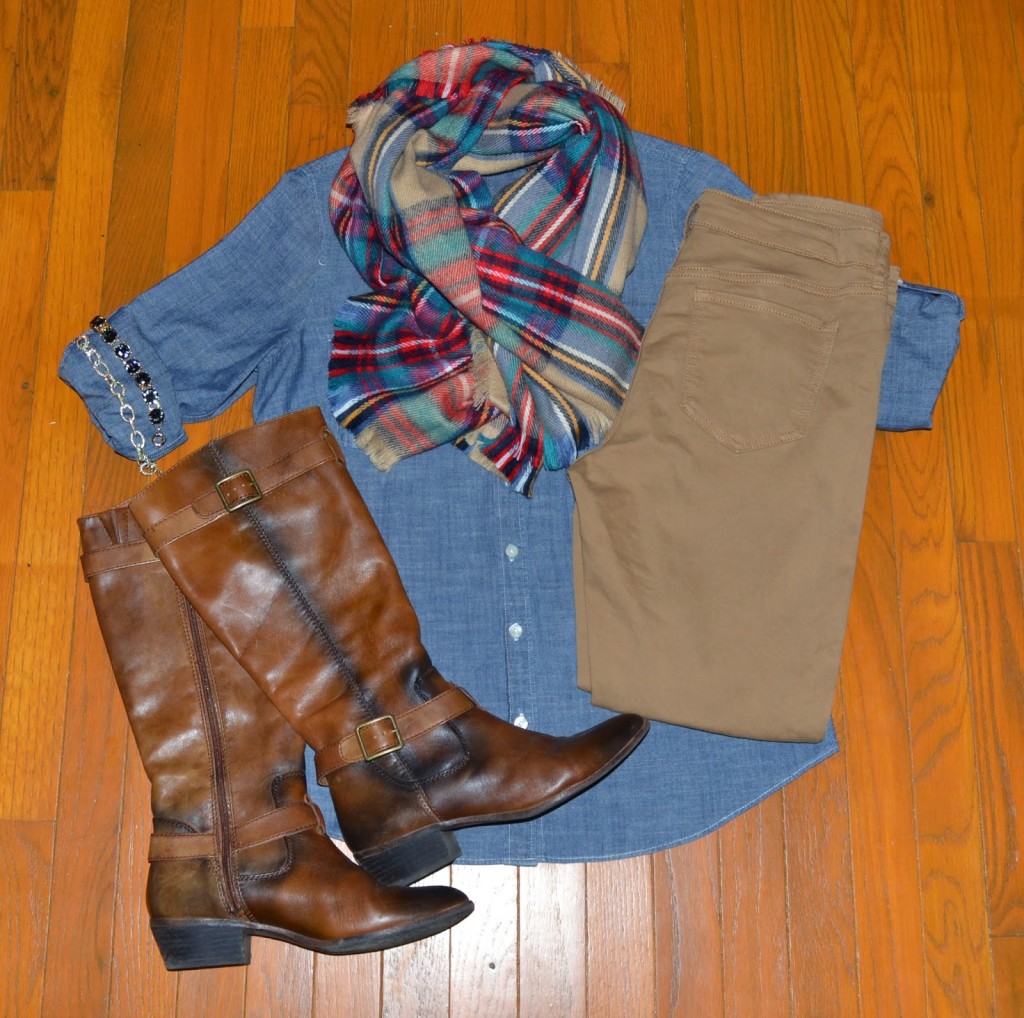 Outfit #1 Details:
OUTFIT #2 (With a Utility Vest):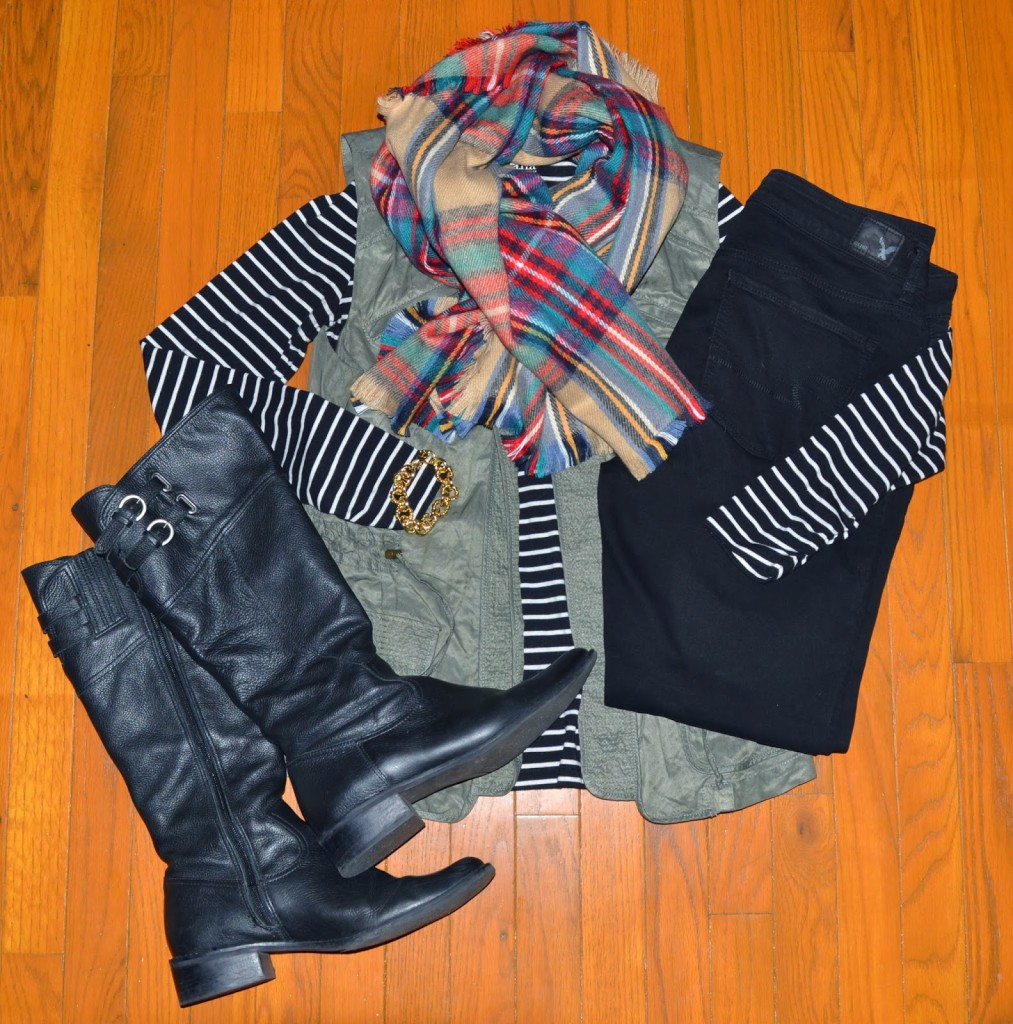 Outfit #2 Details:
OUTFIT #3 (With a Striped Top):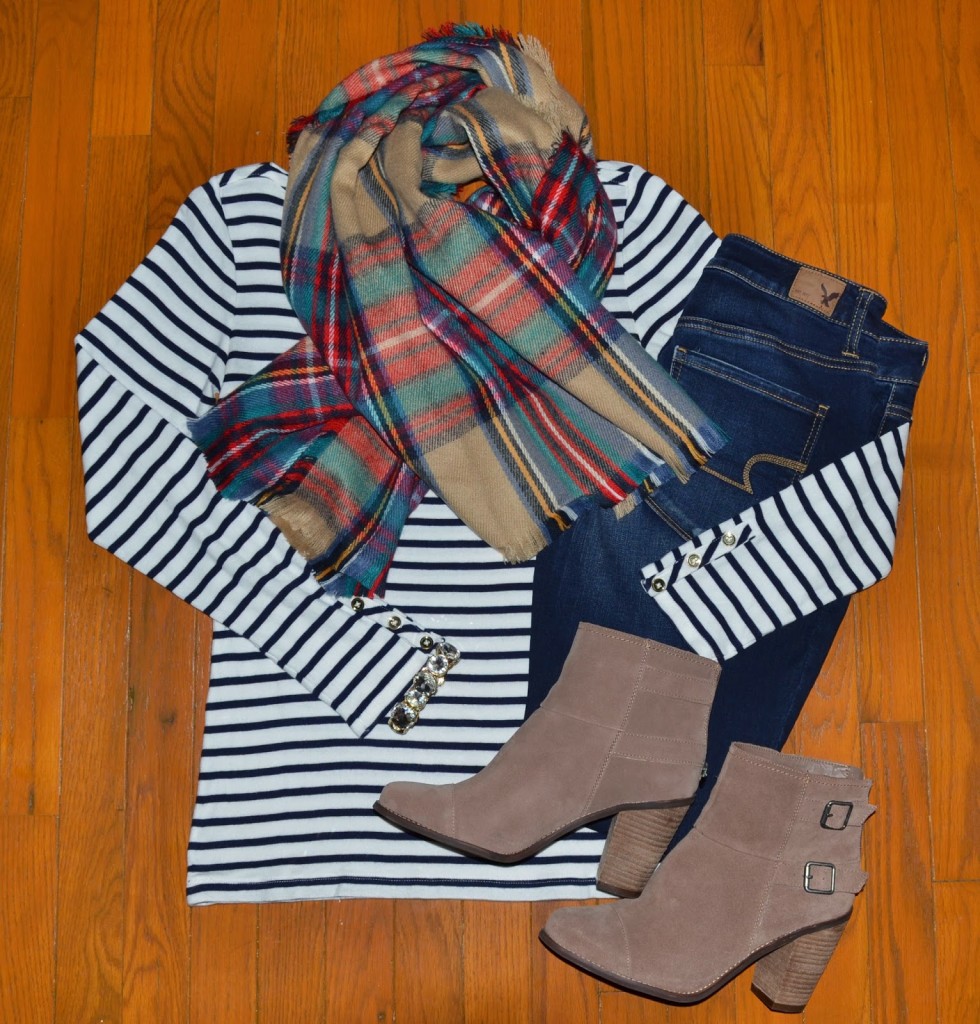 Outfit #3 Details:
OUTFIT #4 (With a Moto Jacket):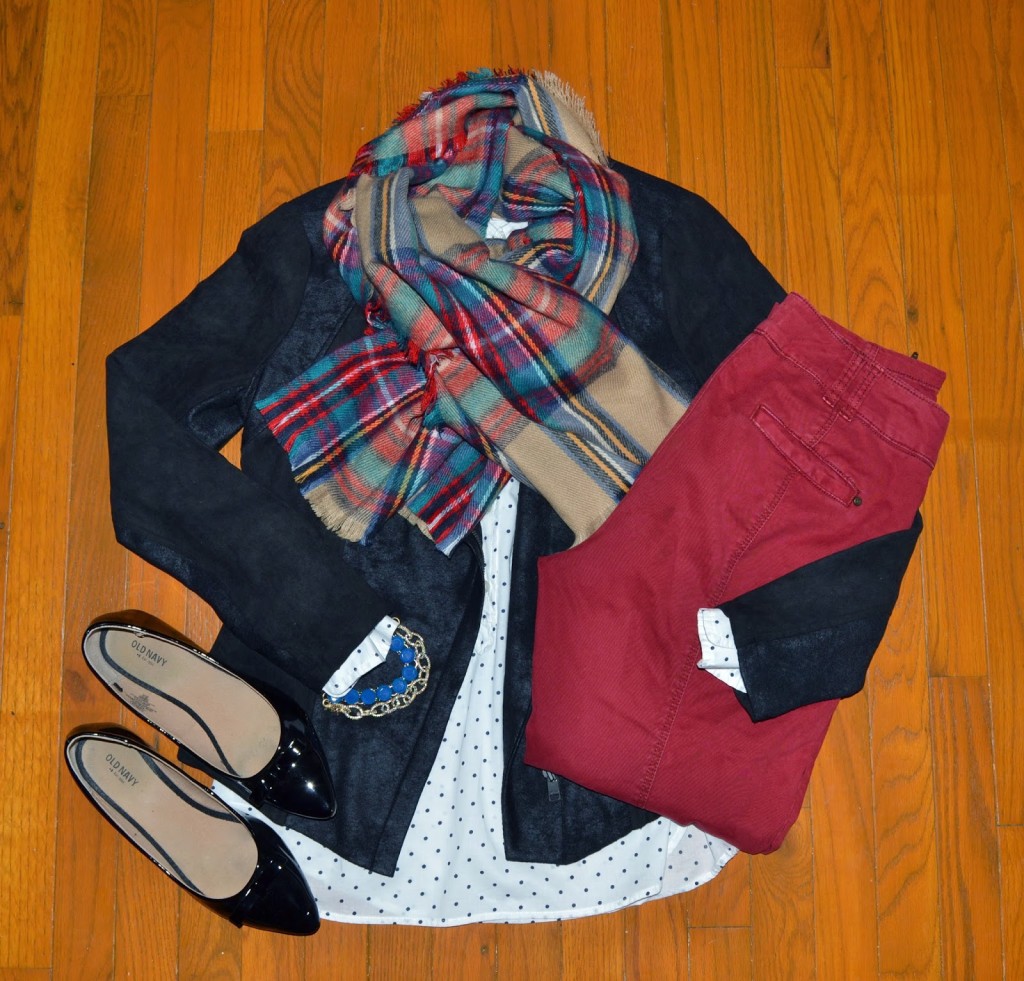 Outfit #4 Details: