How To Actually Enjoy Spring Cleaning
Find out how to actually enjoy Spring Cleaning!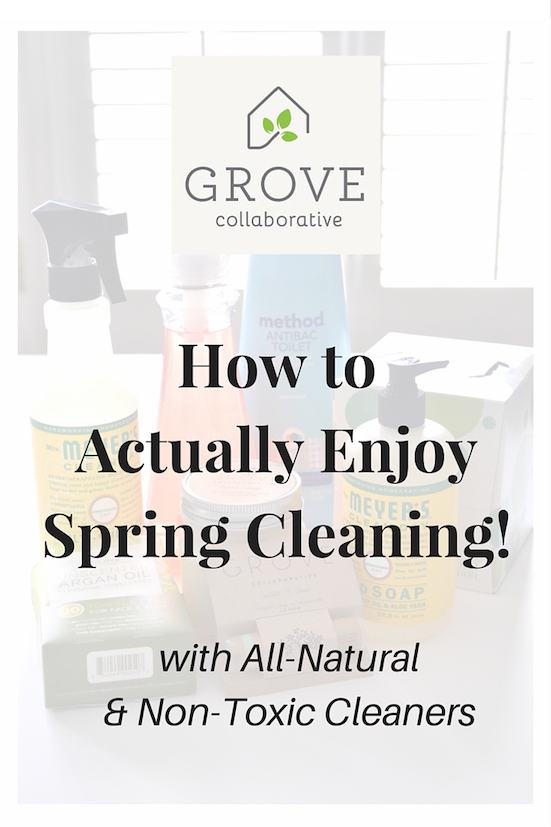 It's that time of year…spring cleaning time!  Time to take down curtains and clean windows, clean underneath furniture, clean baseboards, dust ceiling fans, you name it.  Did you know that you can actually enjoy Spring cleaning?
You may say, how can I enjoy such a big, daunting task like that?
By simply using products that are all natural, non-toxic and smell wonderful!
By using products that are all-natural and non-toxic you can clean twice as long and not get out of breath.  All-natural and non-toxic products are easier on your lungs.  Believe me I know!  I have my share of headaches, stuffiness and coughing spells using the traditional cleaners.  Plus, when you clean with products that smell light and fresh, you enjoy using them!
When Grove Collaborative reached out to me about testing out their products, I was SUPER excited to try these products.  If you are not familiar with them, Grove Collaborative is a very flexible subscription site offering all-natural products (like Mrs. Meyer's, ​Method, Seventh Generation, ​etc.). They are committed to providing non-toxic products that are cheaper and work better than their conventional counterparts!
I was sent these products to try: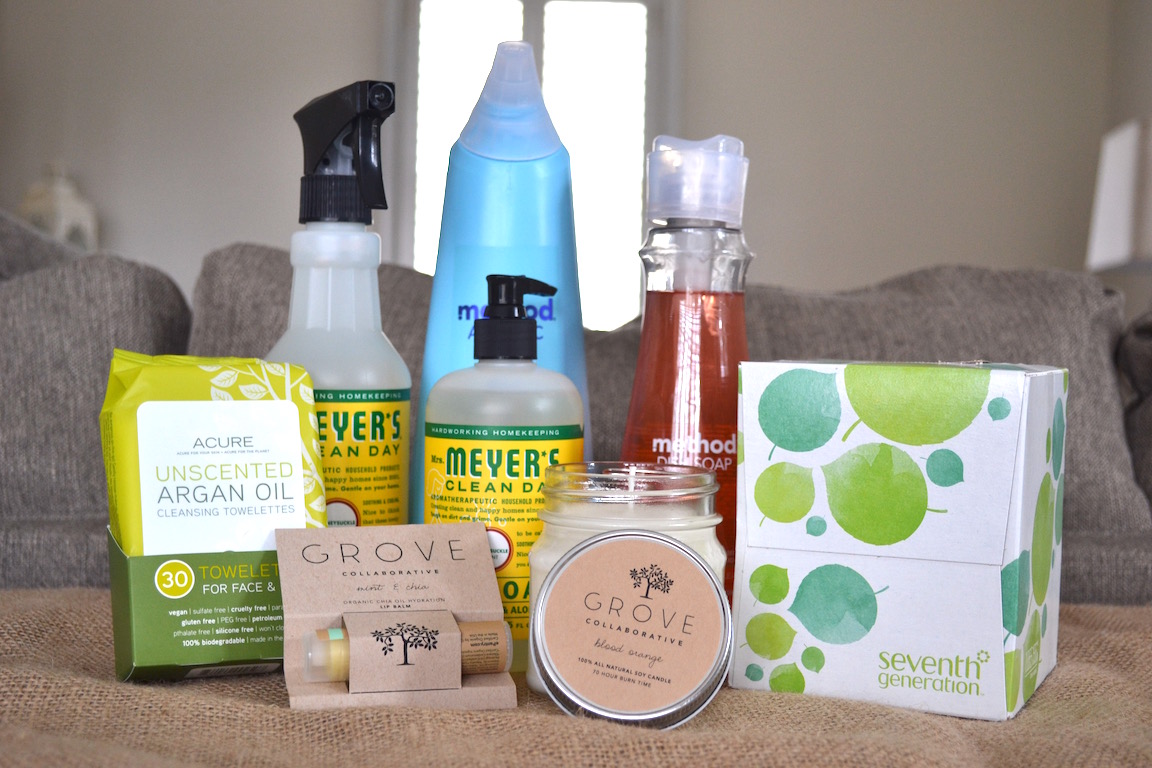 I loved cleaning several rooms with the Mrs. Meyer's Multi-Surface Cleaner.  It worked great on my wall tile in my upstairs bathroom and made it sparkly shiny!  It has a Honeysuckle scent, which is light and clean.  I used it in both bathrooms to clean all my surfaces and used it in the kitchen.  After using it I felt great, not at all like how I felt before when I used traditional cleaners.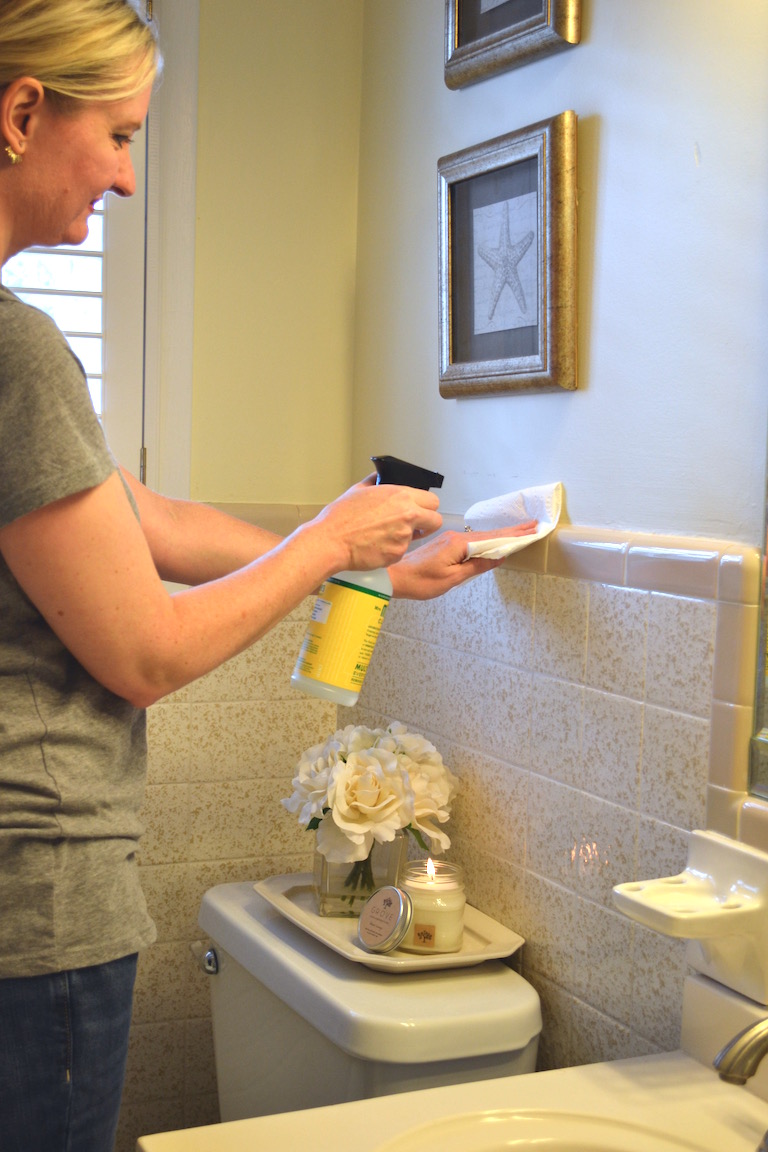 I also used the Method Toilet Cleaner.  OMG it smells like Spearmint!  Now if all toilet cleaners smelled like that we wouldn't mind using them!  When I used the Method Dish Soap, my dishes were sparkling clean.  The Unscented Argan Oil Cleansing Towelettes work great not only for removing makeup but you can refresh, cleanse, soothe, and detoxify your body on the spot!  I like to use tissues not only for a runny nose but to also blot my lipcolor after applying on my lips.  This Seventh Generation box of tissues are 100% recycled papers, hypo-allergenic, has no added dyes or fragrances and are whitened with chemicals not containing chlorine.
I love candles, so this All-natural soy candle in "Blood Orange" scent is a favorite of mine.  The scent is light and refreshing.  Since it is soy, it doesn't aggrevate my allergies.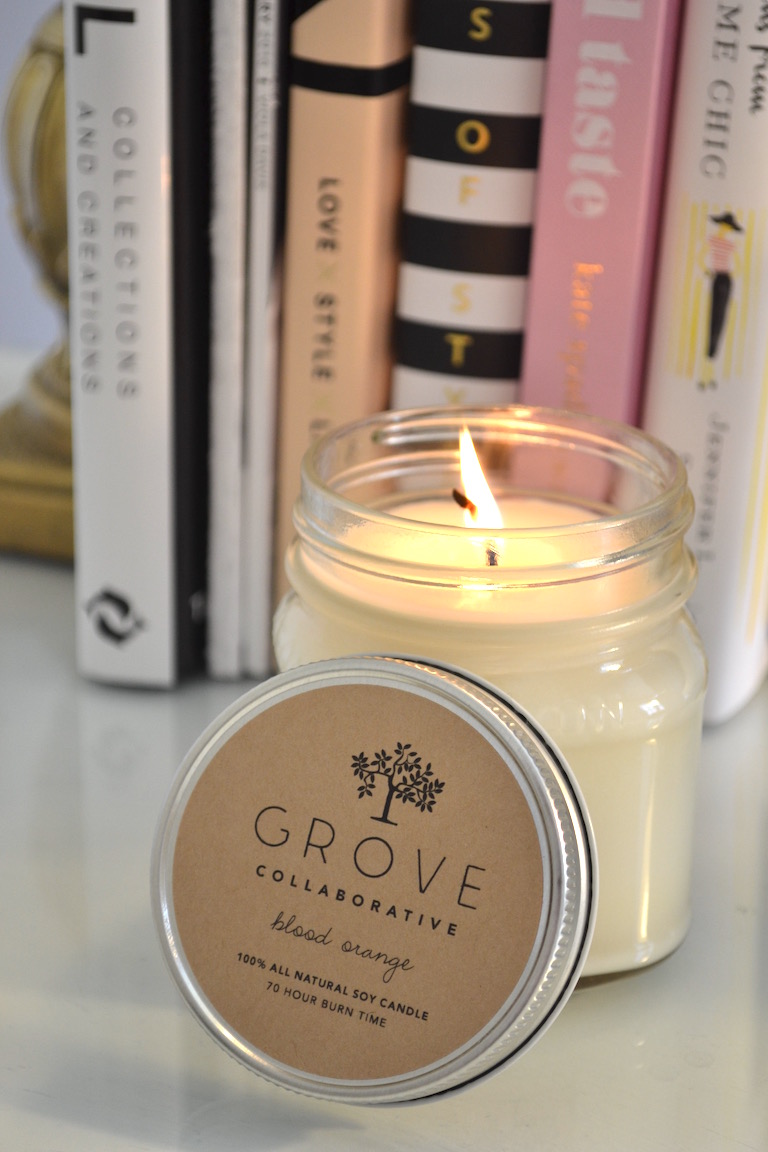 And lastly, the lip balm makes my lips smooth and soft.  When I'm not wearing lipcolor, I'm wearing lip balm.  I actually prefer to wear lip balm throughout the day.  This Mint & Chia lip balm is 100% all-natural ingredients and is cruelty-free.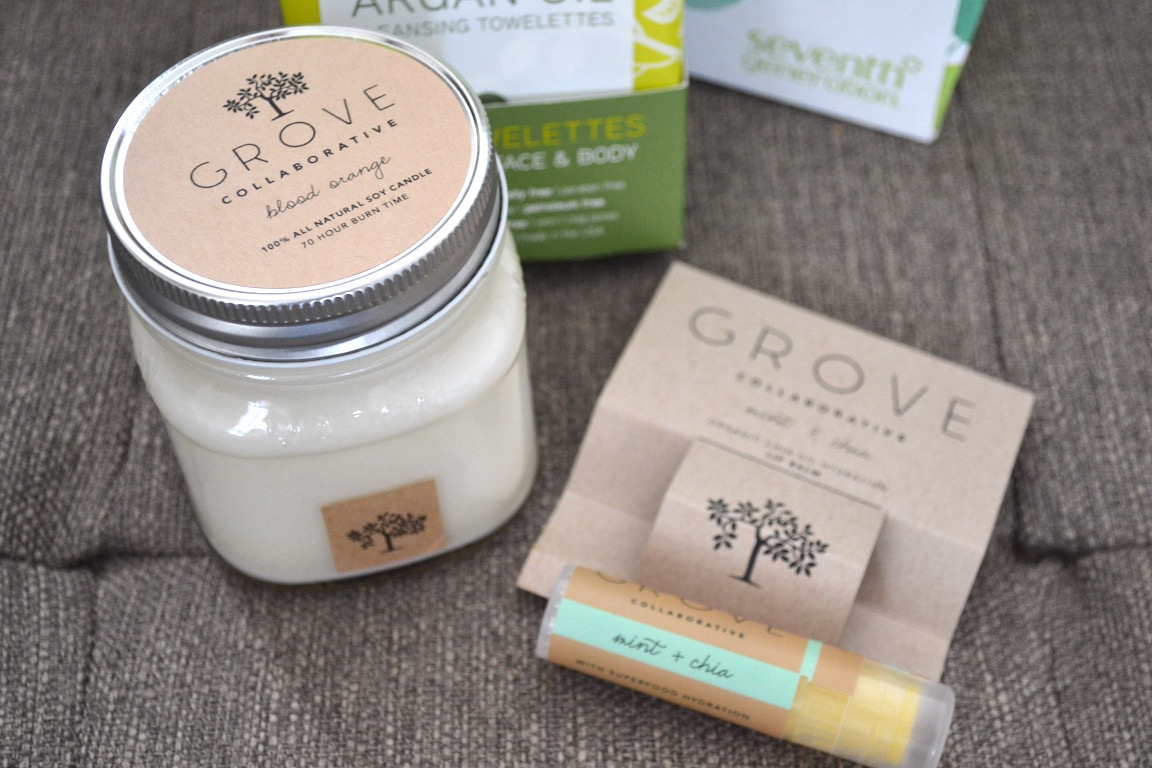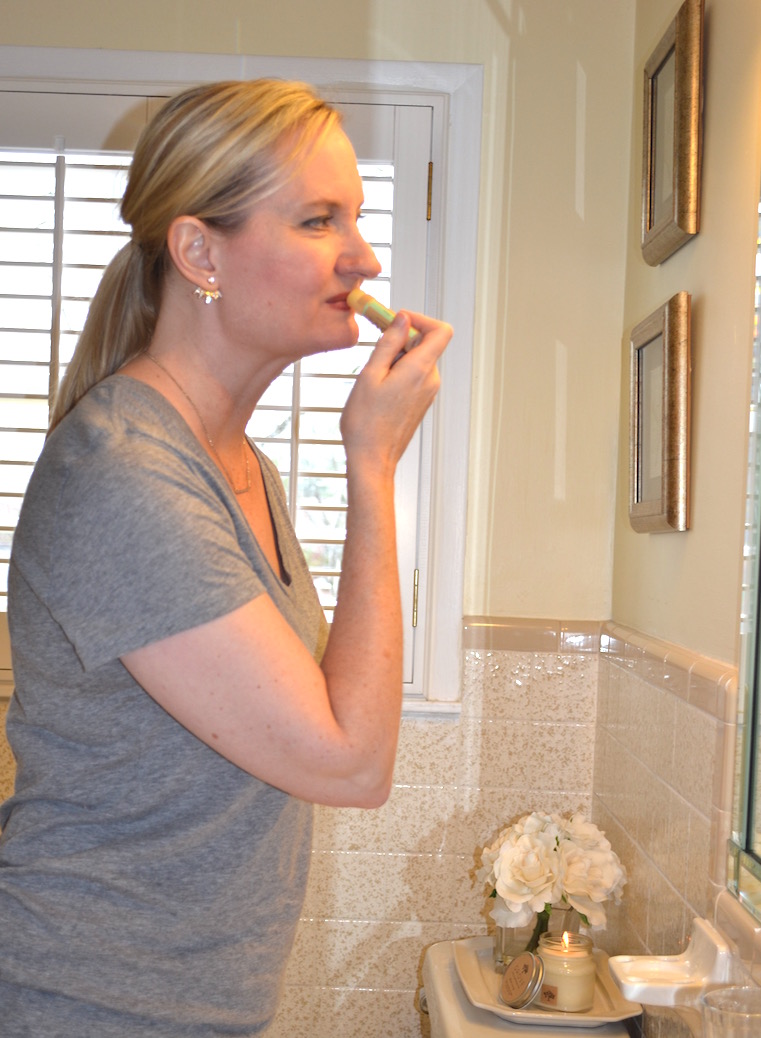 When I was finished cleaning, I used the Mrs. Meyer's Hand Soap to cleanse my hands of any cleanser.  It has the same Honeysuckle scent as the surface cleaner, which smells light and clean.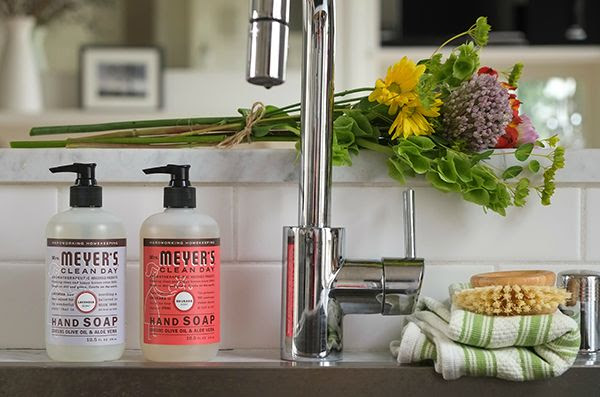 CLICK HERE to go to Grove Collective
and start saving on average 29% on all your cleaning & refreshing
All-Natural & Non-Toxic products!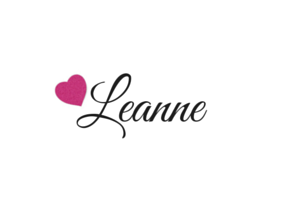 * In collaboration with Grove Collective.  I was provided with the products in exchange for this post.  All opinions are my own.