10 Ways To Wear A Chambray Shirt All Year
A chambray shirt can be worn all year in several outfits!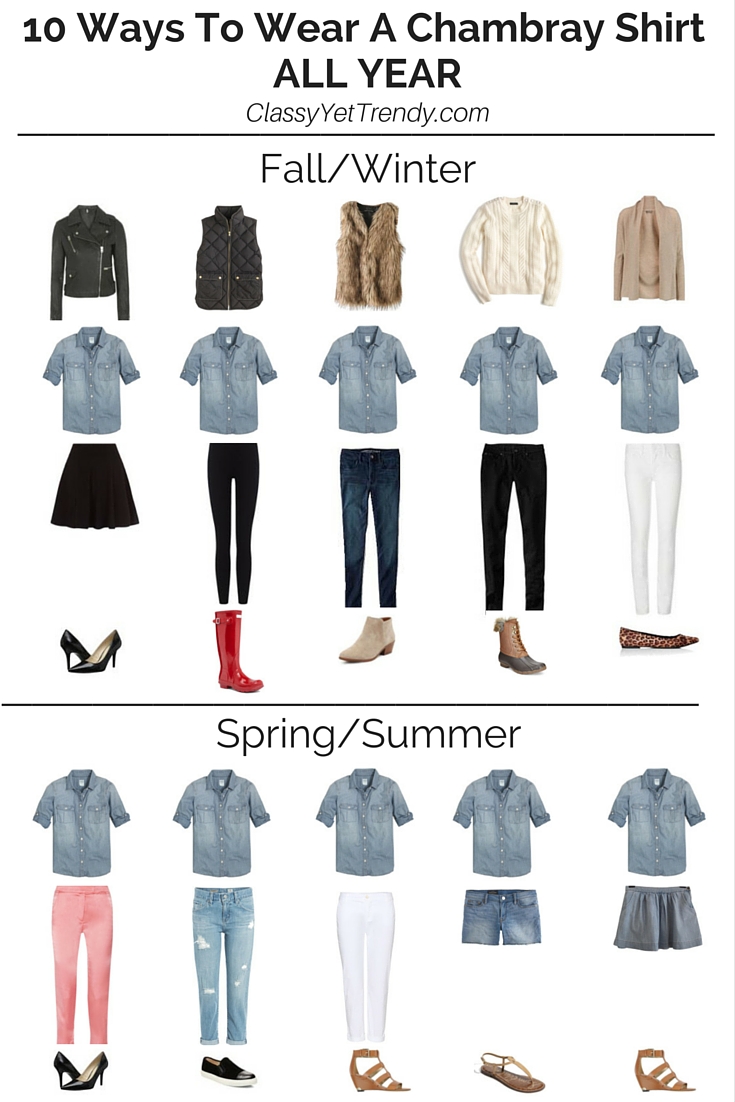 Do you have a shirt in your wardrobe that can be worn in several seasons?  I have a few and I consider them little gems in my closet!  Why?  Because they can be dressed up or dressed down.  They can be worn out shopping or worn to a social event.
The Chambray Shirt in this post is one of those special pieces that is multi-functional.  It's a wardrobe workhorse that can be worn in several outfits!  The key to what makes this shirt so versatile is how it's a neutral color, no pattern and has a denim look.  They are a cotton-based fiber shirt so it stays cool.  Being that it's made of cotton, you can wear it under a sweater or jacket and the fabric will still breathe.
In the Fall and Winter you can wear this shirt with sweaters, vests, jackets or cardigans.  In the Spring and Summer they can be worn alone with ankle pants, jeans, or shorts.  If it's Spring, chambray shirts look great with a lightweight cardigan or jacket.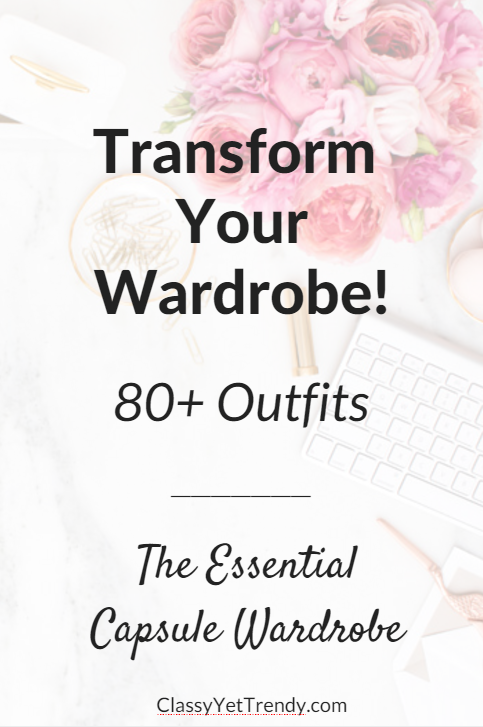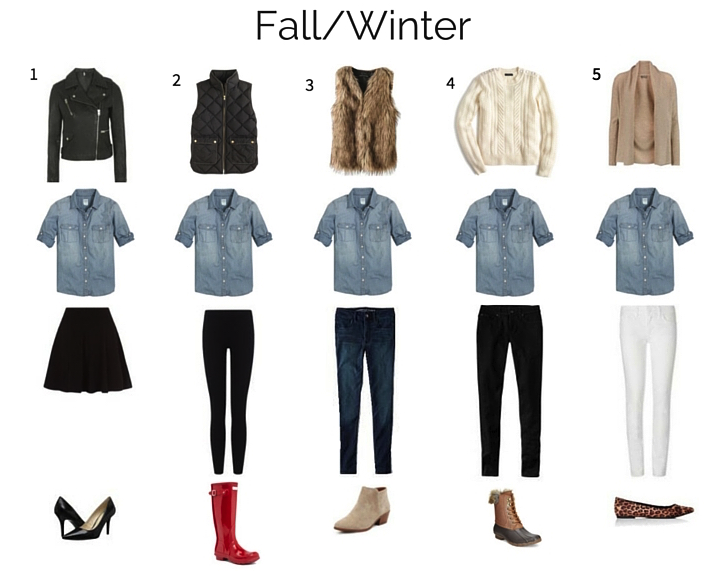 Chambray Shirt in Fall/Winter
Outfit #1
chambray shirt
faux leather jacket
black midi skirt
black pumps
Outfit #2
chambray shirt
black vest
black leggings
red Hunter rain boots
Outfit #3
chambray shirt
faux fur vest
jeans
ankle boots
Outfit #4
chambray shirt
ivory cable sweater
black jeans
Sperry boots
Outfit #5
chambray shirt
taupe cardigan
white jeans
leopard flats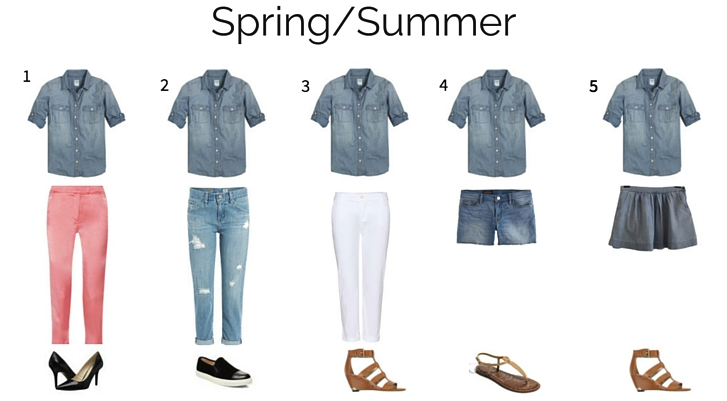 Chambray Shirt in Spring/Summer
Outfit #1
chambray shirt 
ankle jeans
black pumps
Outfit #2
chambray shirt
boyfriend jeans
black sneakers
Outfit #3
chambray shirt
white ankle jeans
nude wedge sandals
Outfit #4
chambray shirt
denim shorts
nude sandals
Outfit #5
chambray shirt
denim skirt
nude wedge sandals