Wear Now, Wear Later: Fall To Winter
See how to transition a top from Fall into the Winter season!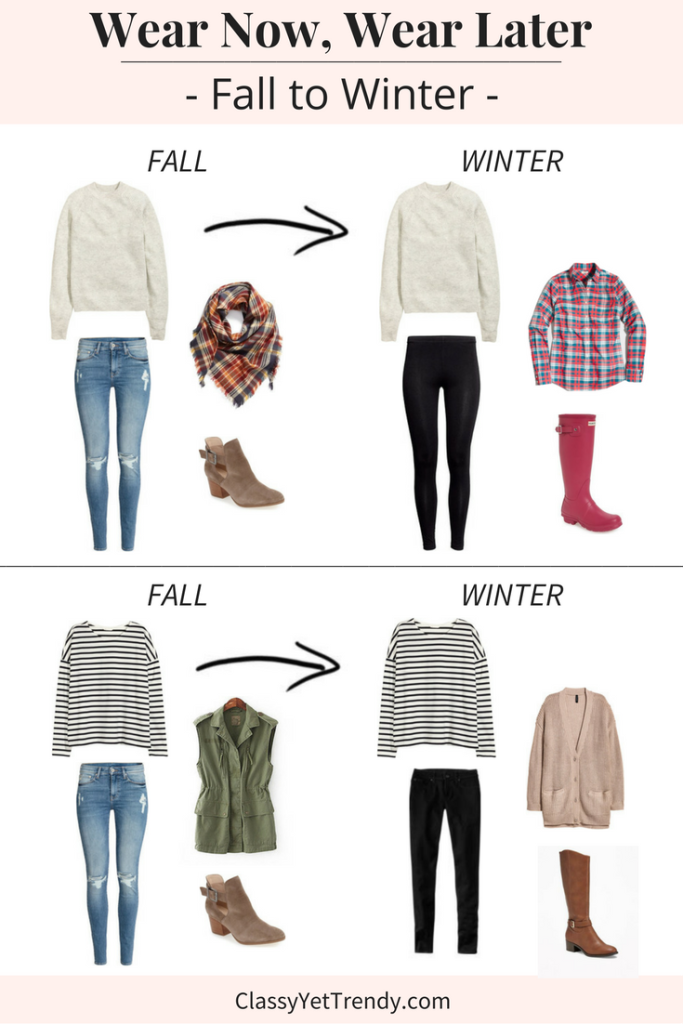 Do you have a favorite top you are wearing now, in the Fall, that you would like to wear in the Winter too?  You can transition that piece and wear it in both seasons!  You can make the most of the clothes in your closet by not having to buy more, just because the weather changes.
This post shows how to transition a gray sweater and a striped top from Fall to Winter.  The most common bottoms to wear with tops you are transitioning are blue jeans, black jeans and black leggings, as I have done here.  But, if you're top is dressy you can wear it in the Fall with a lightweight skirt, then in the Winter with a wool skirt and tights.
OUTFIT #1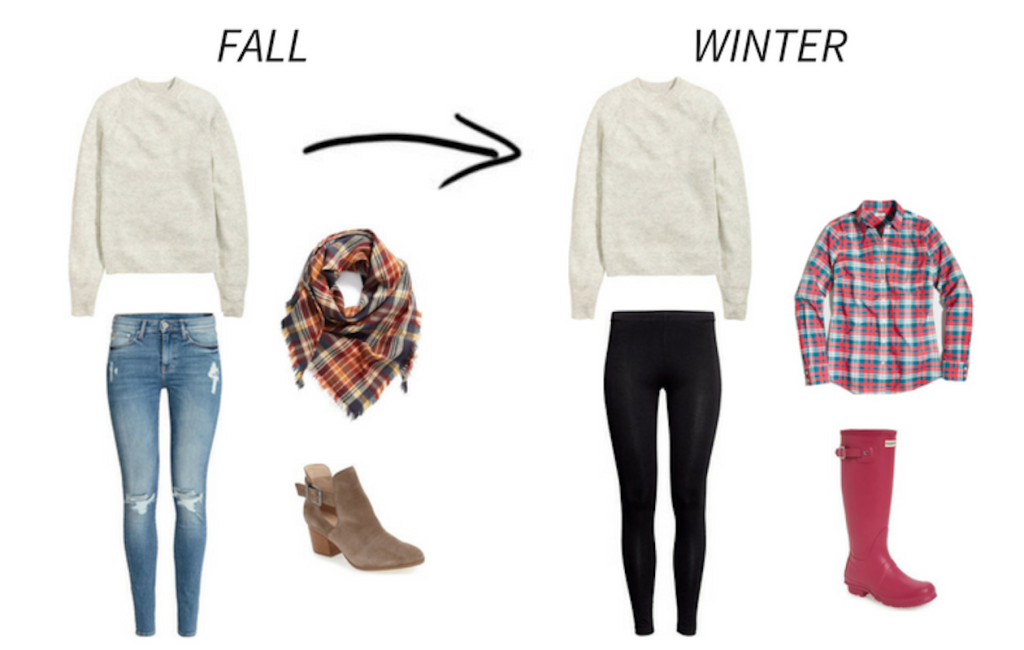 Outfit Transition #1 features a gray sweater.  It is worn in the Fall with distressed jeans, a plaid scarf and suede ankle boots.  In the Winter, it is worn with a plaid shirt underneath, black leggings and pink Hunter boots.
OUTFIT #2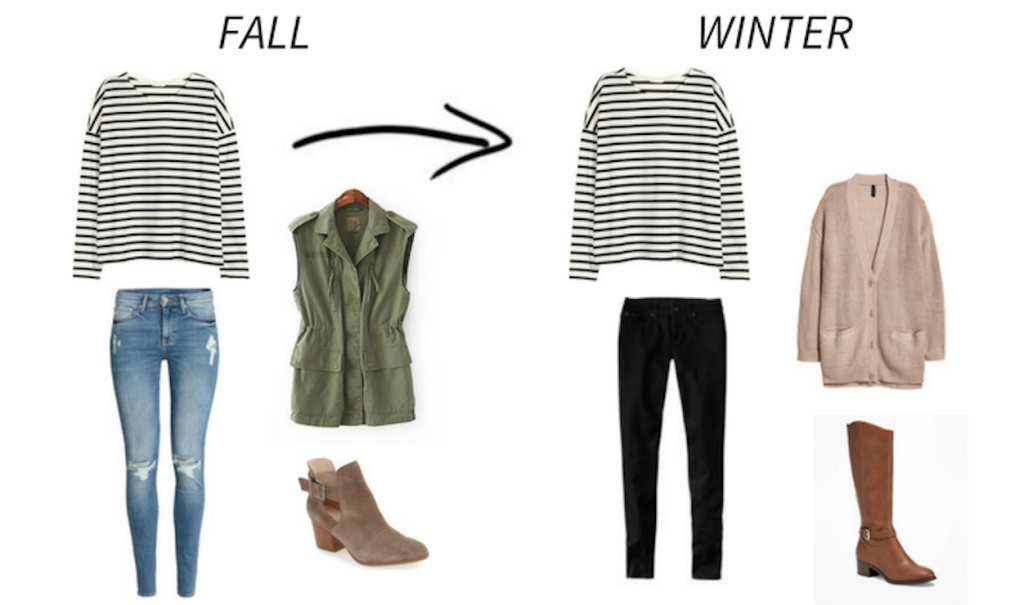 Outfit Transition #2 features a striped top.  In the Fall it's worn with distressed jeans, an olive utility jacket and suede ankle boots.  You can also wear it in the Winter with black jeans, a taupe cardigan and brown boots.

Now, you've saved money by getting the most wear from your Fall clothes!