Holiday Gift Guide: For Mom
When it comes to buying a gift for your mom, you want to get her something special that she'll love.  You may want to give her a gift she can either use everyday or buy her something she can pamper herself with.
I, as a mom, love to get anything from my daughter.  It doesn't matter what it is as long it comes from her.  Last year for Christmas, she wanted me to help her put some of her cash onto a prepaid debit card.  She used her own money to buy some gift for her relatives and me.  She bought all the gifts online using her debit card.  She gave me a Yeti tumbler and the "Elements of Style" book by Erin Gates.  I've enjoyed them all year.
Here are some gift ideas that your mom will surely love!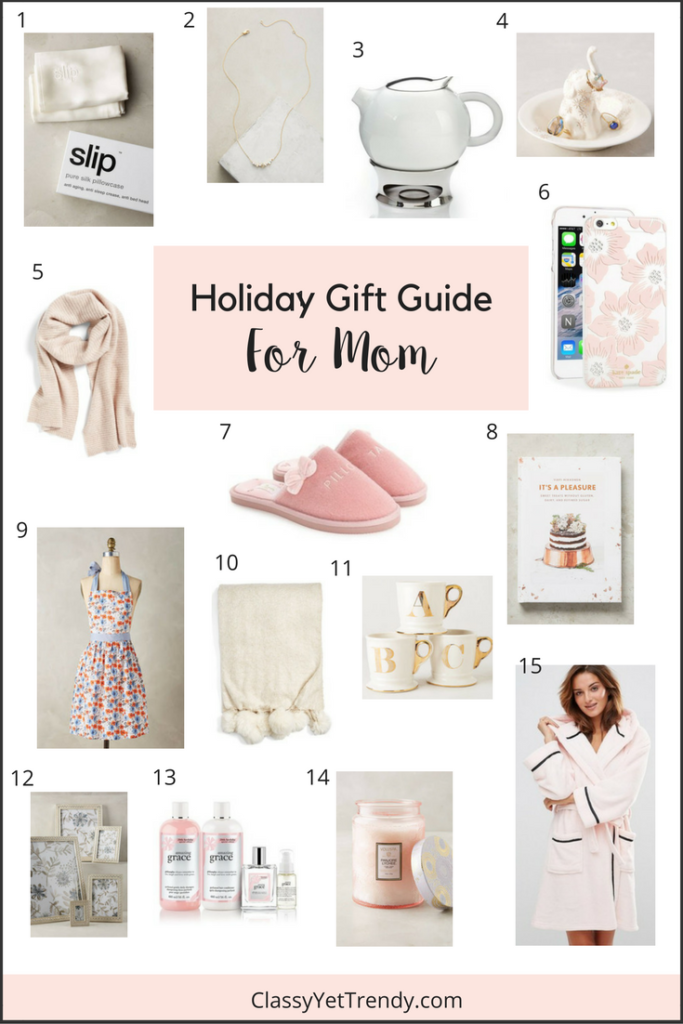 Post Details:
3. Teapot with Infuser & Warming Base
7. Kate Spade Pillow Talk Slippers
8. "It's A Pleasure" Sweet Treat Recipes (free of gluten, dairy and refined sugar)
13. Amazing Grace Bath & Fragrance Set
15. Pink Jersey Shawl Collar Robe
 Shop The Post: