10 Spring Essentials Every Woman Needs In Her Closet
When the weather changes to warmer temperatures, I usually change out my clothes in my closet.  I fold and pack away my heavy sweaters, dark colored pants and skirts and anything else that I wore in the cooler season.  I keep the clothes in my closet that are multi-season items, like a striped top, skinny jeans, a white shirt and tops that I can wear in the spring.  Then, I add a few items that are perfect for Spring, like a lightweight sweater, short sleeve tees and ankle-length pants.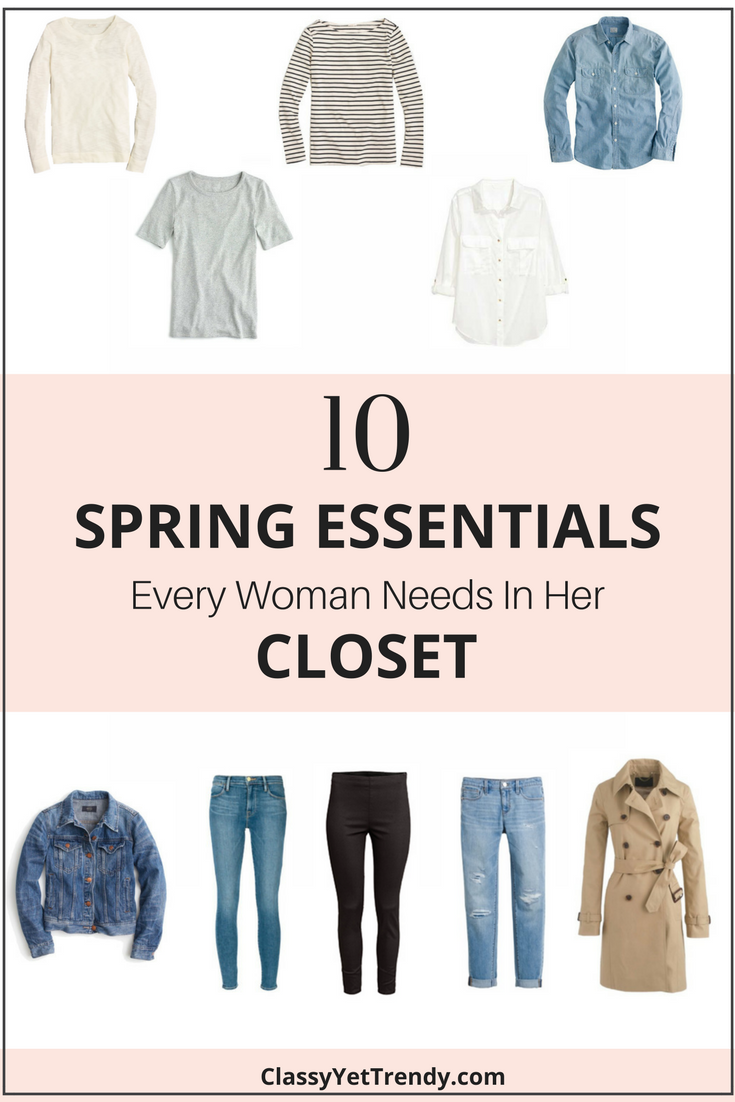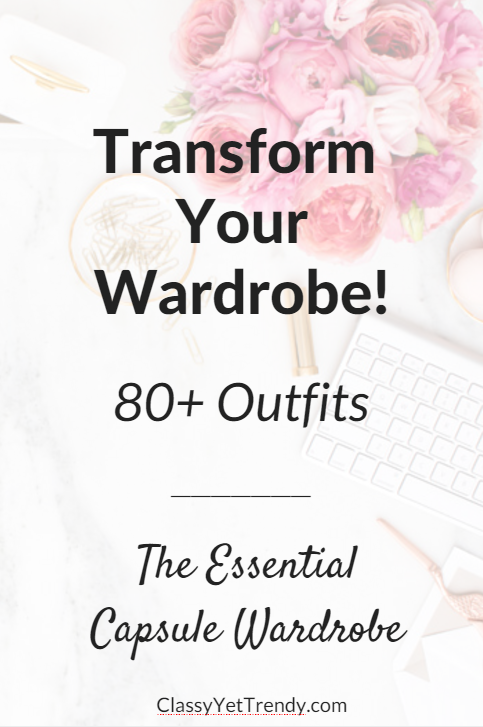 Whatever season it may be, you will usually find a few basic essentials in my capsule wardrobe.  Having basic essentials is the key to making a capsule wardrobe work everytime!  Those basic essentials are mostly solid colors, so that they will coordinate well with several other items in my closet.  To keep my capsule from being too basic and boring, I will add a couple of "trendy" items; for example, a bell sleeve top, which on-trend right now.
10 Must-Have Spring essentials for your closet:
Solid color tee (white, gray or black)
Denim Jacket (love these coral and olive ones!) / Shop these designer jackets!
Boyfriend jeans / Shop these boyfriend jeans
Lightwash skinny jeans / Shop these skinny jeans!
Do you have a few essentials that I didn't mention that you have in your Spring wardrobe?
Which ones are your "go-to" essentials, the ones you wear the most?
Shop The Post: