How To Get Dressed In 2 Minutes + 6 Outfit Ideas
Imagine this…
You wake up your normal time and you get ready for work or college.  You feel great and are eager to get the day started.  Now, you go to your closet to pick out something to wear.  Oh no, you didn't pick out an outfit the night before.  What will you wear?  Your closet is full of closet and you think, "I'll just grab something."  You grab the first top you see.  Now, what will you wear with it?  You grab a floral skirt.  No, that's the wrong color and you hang it back in your closet.  You reach for a pair of pants.  Oh, those don't fit right anymore!  And, you hang those back up.  The clock is ticking.  You're supposed to be leaving right now to make it on time to work.  You grab the pants that don't fit right and wear them anyway.  You grab a pair of shoes.  They'll be ok to wear with this outfit.  You forget to put on jewelry.  You think, "I've got to get to work."  You've left the house and you feel uncomfortable and halfway dressed.  You feel stressed already and the day hasn't even begun!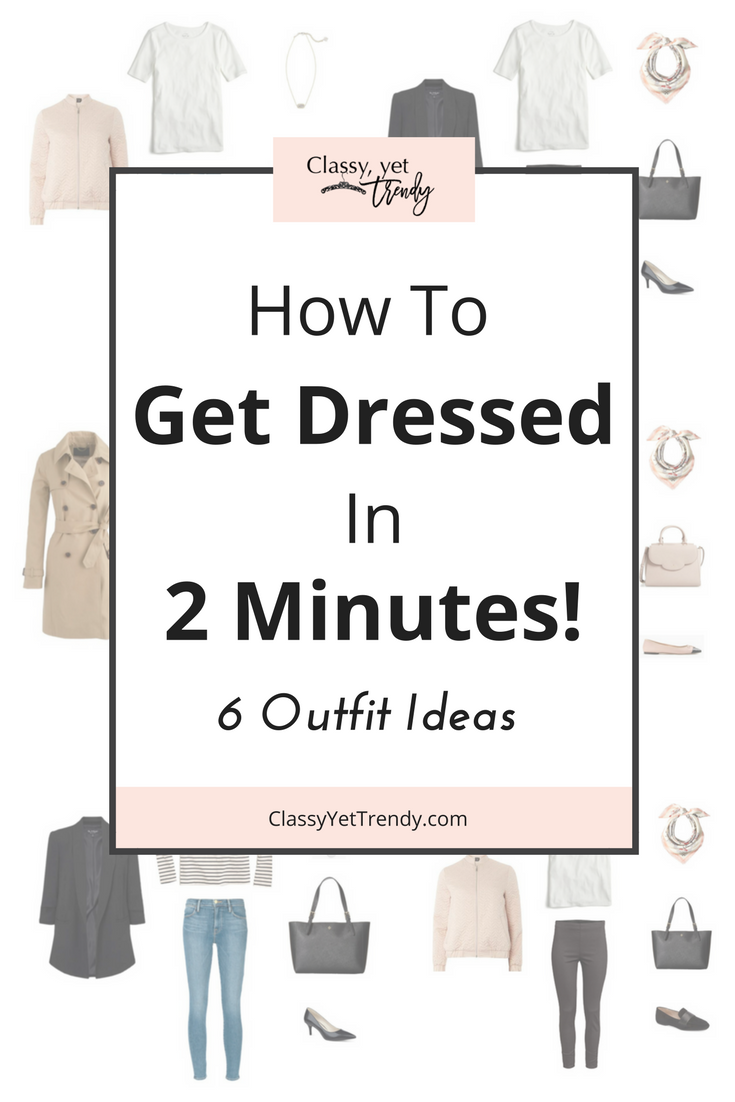 Sound familiar?  I used to do the same thing!  I had a closet full of clothes, but only a few pieces matched.  I had so many clothes that were packed together that they got lost and I couldn't see them all.  I clothes hanging in my closet that were uncomfortable, didn't fit right or were worn or faded.   Getting dressed was a chore.  Because I didn't know how to coordinate my clothes and I had clothes I didn't like to wear, I dreaded getting dressed.  I hated the way my clothes looked.  Yep, that was me!
Then, I started using a capsule wardrobe and the way I got dressed everyday changed for the better!  The picture on the left (below) was my closet before I started my first capsule wardrobe.  I cannot even believe that was my closet.  I always include the photo on the left on each of my capsule wardrobe e-books' pages because my closet went from totally messy to neat and tidy.  Now, by using a capsule wardrobe, only the clothes I love to wear and that I feel great in hang in my closet.  My closet is organized and fresh each season with clothes that coordinate well with each other.  It takes me only 2 minutes to get dressed everyday..  I'm proud of how my closet looks now!
The photo collage below is from The French Minimalist Capsule Wardrobe: Spring 2017 Collection e-Book page.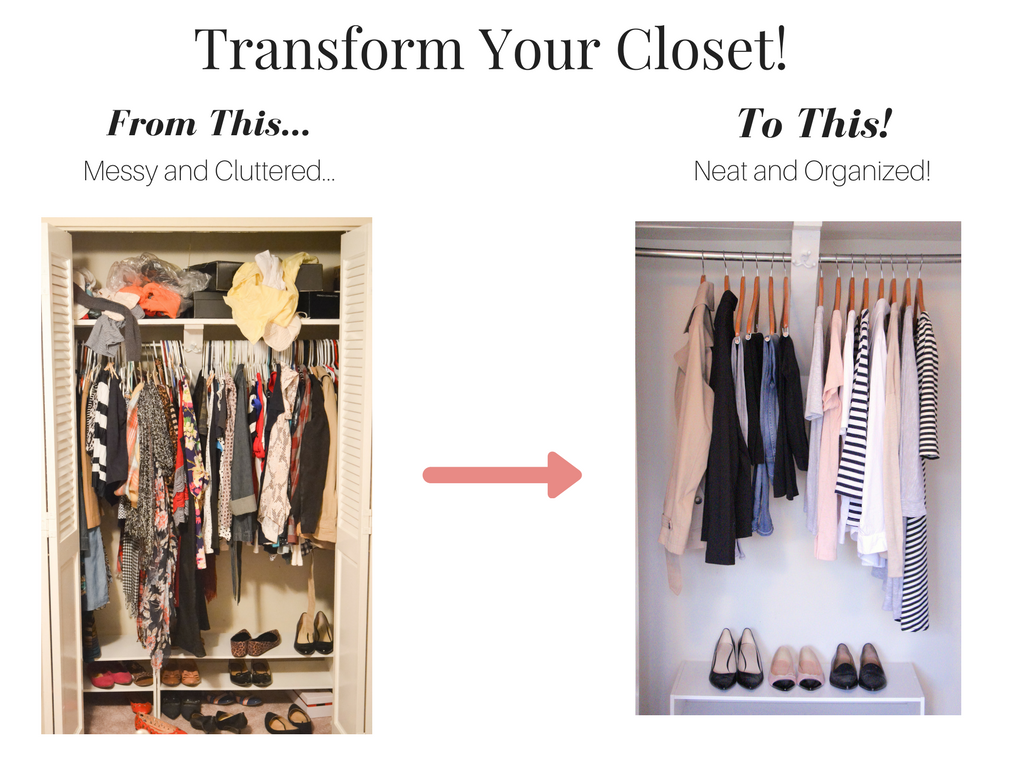 When it comes to getting dressed, whether it is for work, school, college, etc, chances are you may be in a hurry and don't have much time.  You need to get dressed and be on your way.  You don't have much time to spend picking out an outfit.
I've selected 6 outfit ideas (shown below) that you can put together quickly, in only 2 minutes.  When you have just a few clothes that coordinate well together and that you love to wear, you can get dressed in 2 minutes, then you're out the door.  You feel comfortable and you love the way you look in your outfits!  These outfit ideas are from The French Minimalist Capsule Wardrobe: Spring 2017 Collection e-Book.  All 6 outfit ideas are included in the e-Book, plus dozens more, sources of where you can find all the items in the capsule, plus step-by-step instructions to create your own capsule wardrobe and several other bonuses!
Just 8 tops, bottoms and a trench coat made these 6 outfits!  Add shoes and a few accessories to completely change the look of these outfits.  Add sneakers for a casual look or a pair of pumps to dress up an outfit.
Here are the 8 pieces used to create these outfits:
Do you want 100 Outfit Ideas from just 26 Items in your closet?
Do you want to get dressed quickly?
Do you want to save $1,000's a year?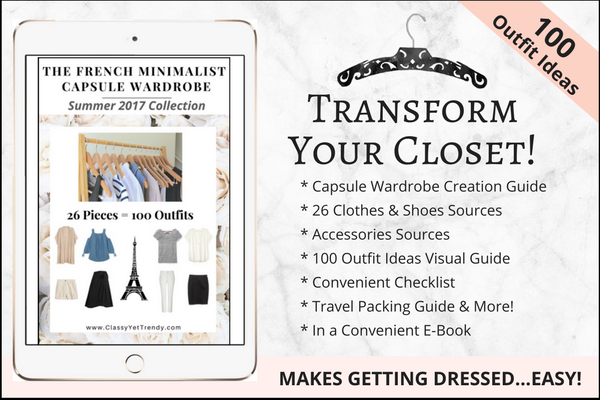 Outfit #1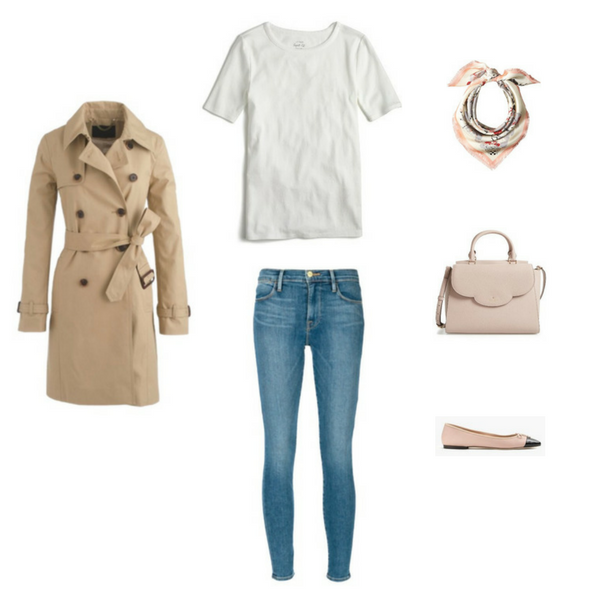 Outfit #2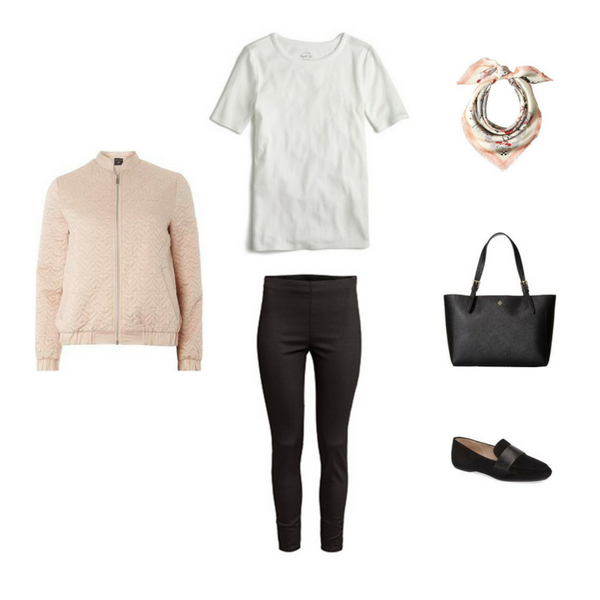 Outfit #3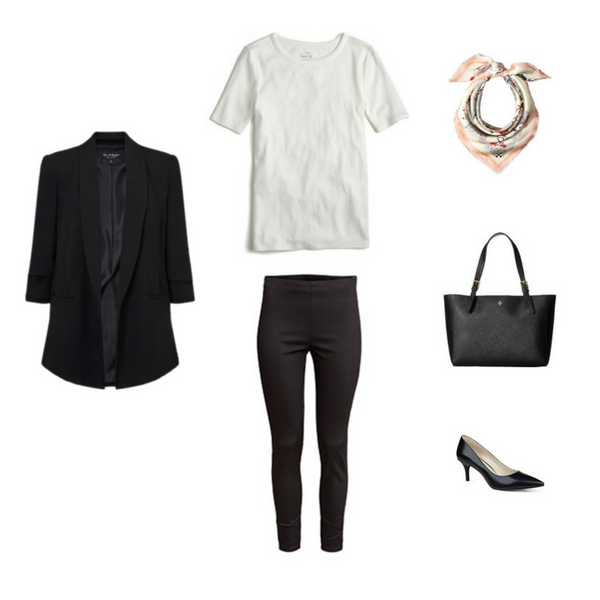 Outfit #4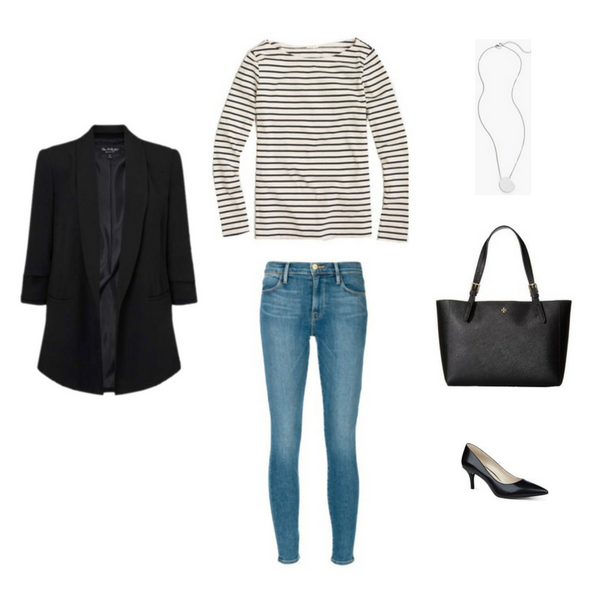 Outfit #5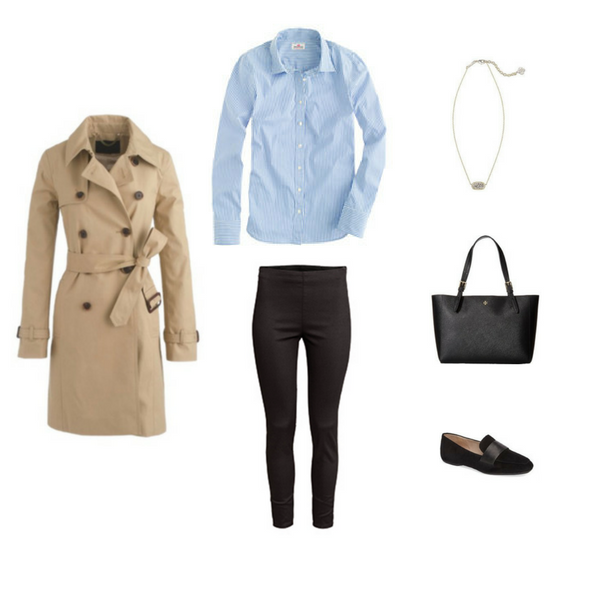 Outfit #6