How To Wear Military Style + Outfit Ideas
Who would have ever thought that military colors and patterns would be incorporated into fashion? I remember when I first started my blog that utility vests and military-inspired jackets were popular. It seems every year utility vest and jackets wind up as wardrobe staples. Two years ago camo tops were in and now they have made their way into the blogging world again this Fall!
Olive green is a military-inspired color and brings a bit of color into our outfits. Wearing olive adds just enough color to your basic black jeans and white top outfit. Since it's a muted color, it's not too bold and is subtle enough for fans of minimalist fashion.
Just like the leopard pattern, the camo pattern is a popular military-inspired print.  You can find the camo pattern on this distressed camo tee, this cold shoulder top, this twist front tee and this button-up shirt.
I have a utility vest, camo tee and utility jacket and love them!  I've had the utility vest and camo tee for a couple of years.  My Gap utility jacket that I've had for several years needed replacing this season, so I replaced it with this Madewell Fleet Jacket in the "Military Surplus" color (see it below in the outfit flatlay photo).  I wasn't sure which color to buy, so I ordered both the Military Surplus and Desert Olive colors.  The Desert Olive was a deeper green and the Military Surplus was a lighter green.  I kept the Military Surplus because I really liked the color!
An olive utility vest is one of just 20 clothes and shoes in my Fall eBook, The Essential Capsule Wardrobe: Fall 2017 Collection.  In the eBook, I show you how to create your own capsule wardrobe, from start to finish and what clothes and shoes go in it.  Plus, there is a 100 outfit ideas visual guide, a travel packing guide, a checklist and more!  Click here to get your copy!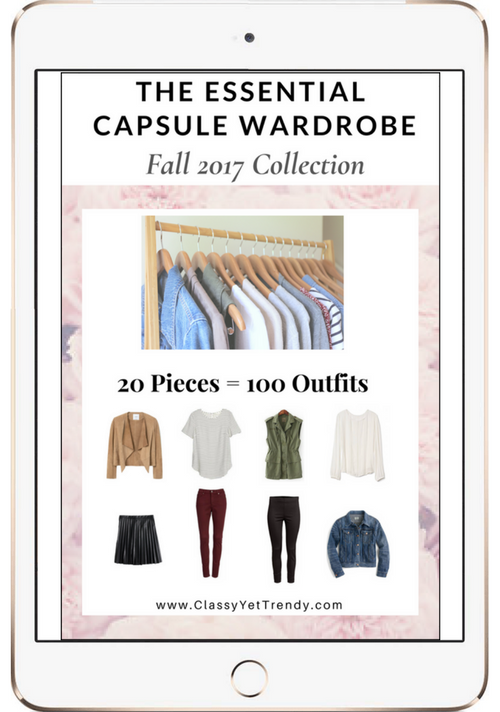 I'm wearing my utility vest (shown below) from this past Spring.  The utility vest is in my Fall capsule wardrobe.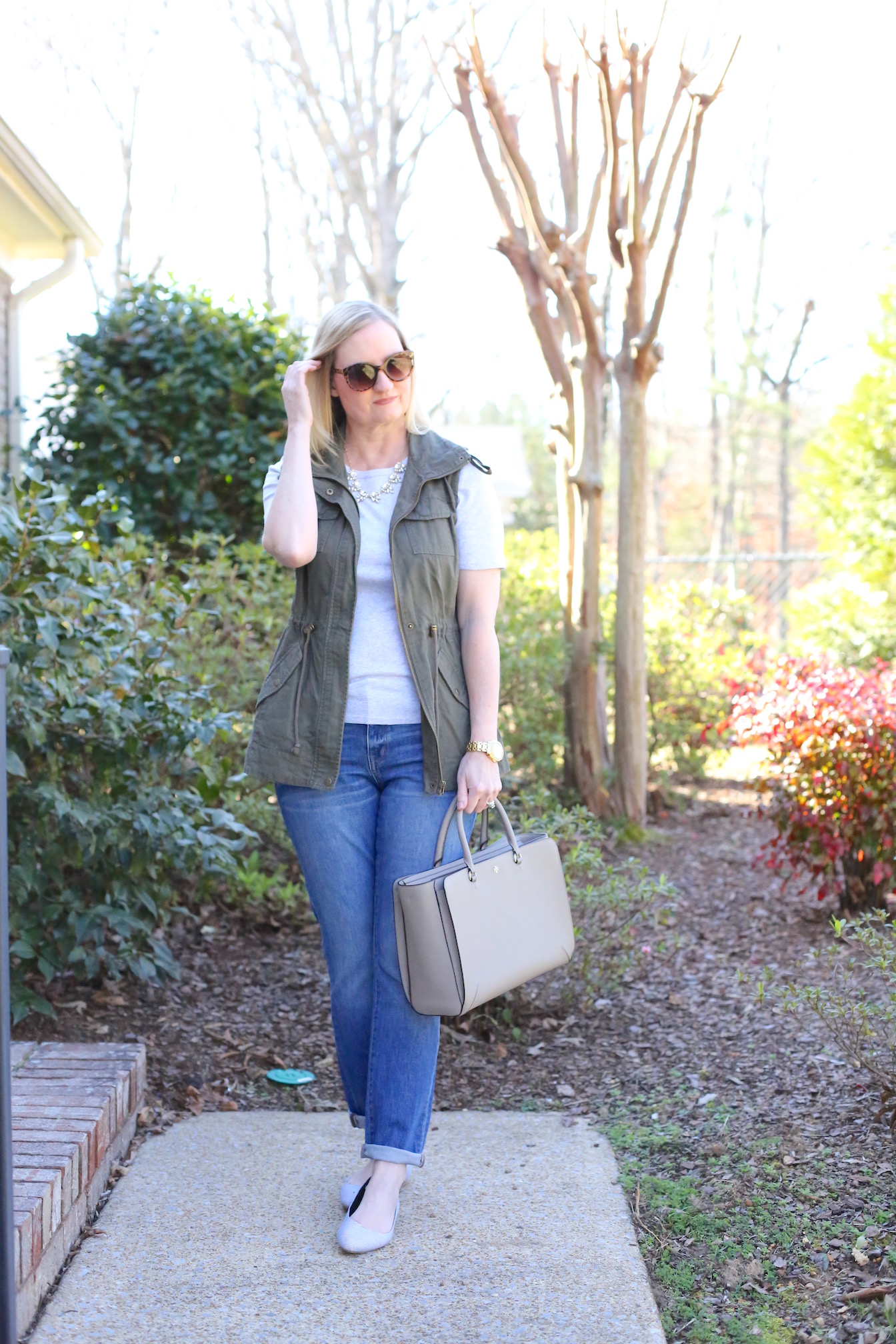 Original Post
gray tee / utility vest / slim boyfriend jeans
sunglasses / watch (similar) / necklace (similar) / handbag (similar) / flats (similar)
Here I'm wearing my camo tee (below) two years ago.  I dressed it up a bit by wearing it under a cardigan.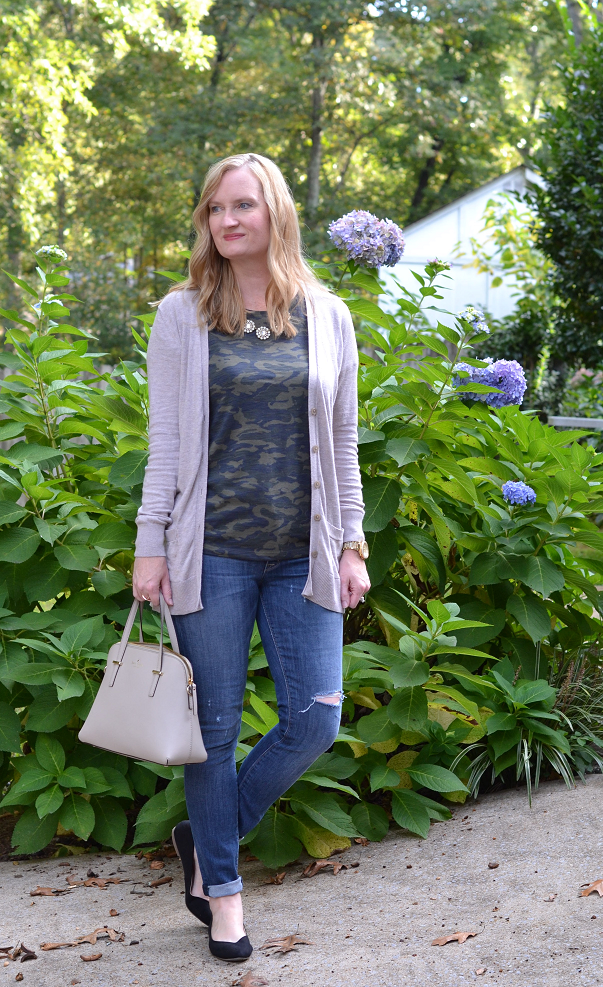 Original Post
camo tee from Target (love this one!) / necklace / cardigan (similar)
handbag (similar) / distressed jeans (similar) / black flats (similar)
Here's an outfit flatlay with the Madewell Fleet Jacket in the "Military Surplus" color: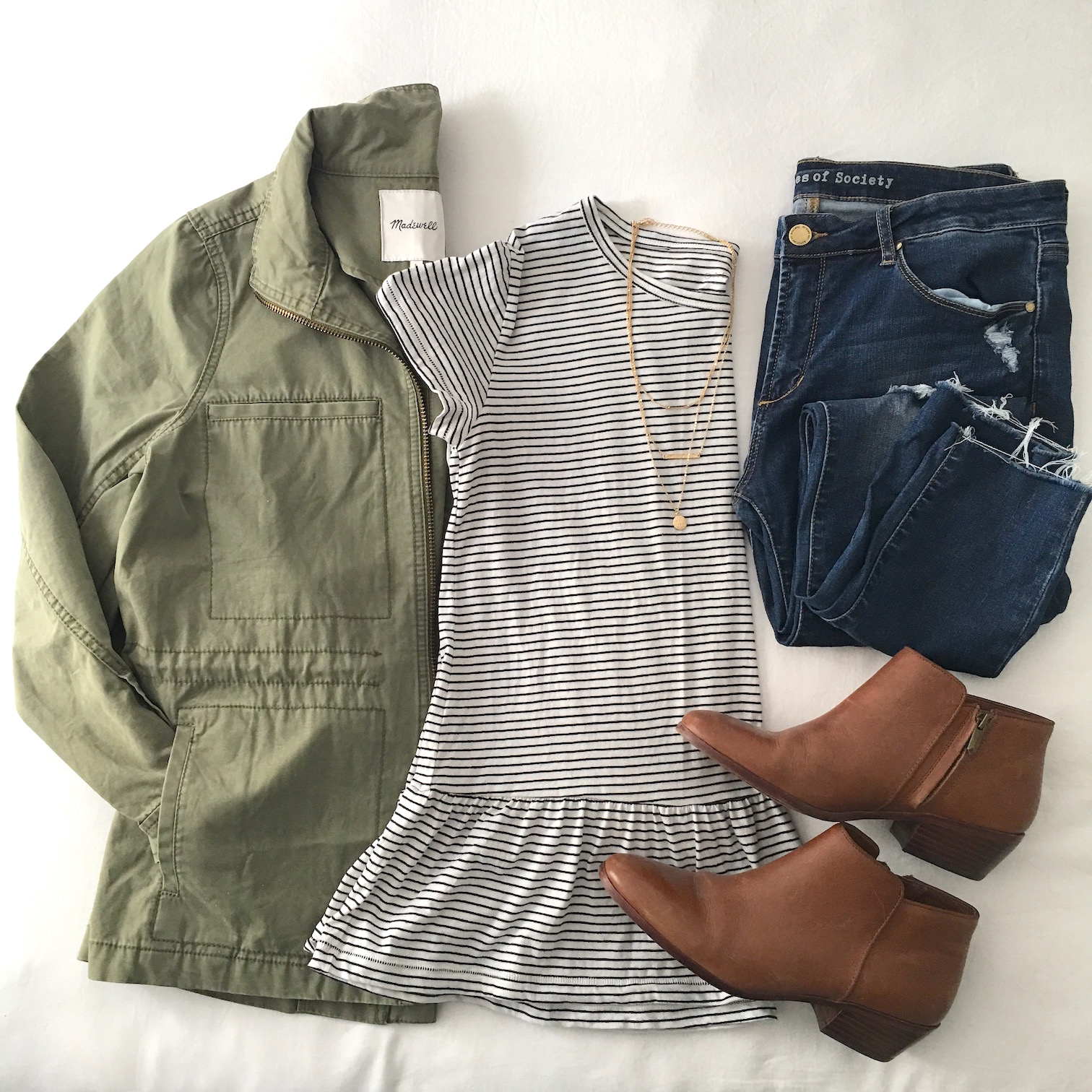 Outfit Details: utility jacket / striped peplum top (similar long sleeve) / multi-strand necklace / distressed jeans / booties
I'll be wearing my utility vest again Wednesday, styled for Fall, in the Trendy Wednesday Link-up post, so stay tuned for that!
I've found a few budget-friendly military-inspired items: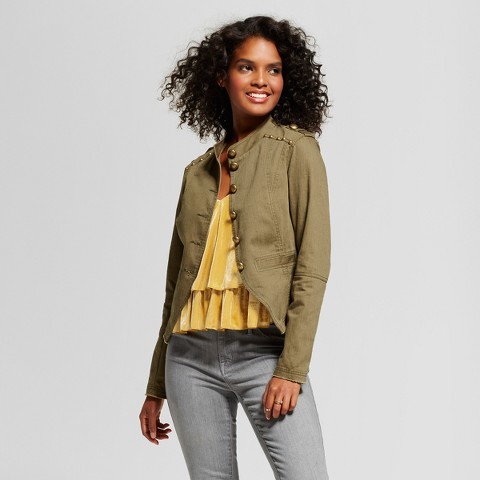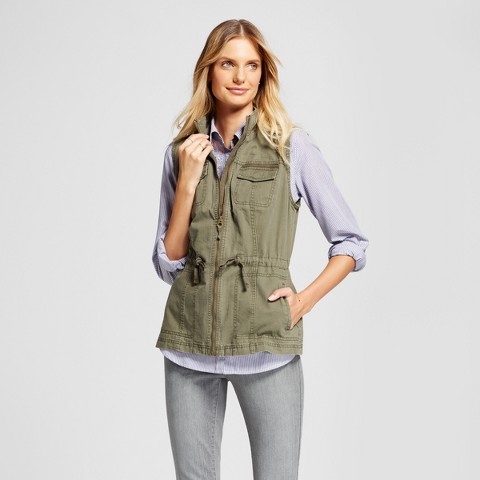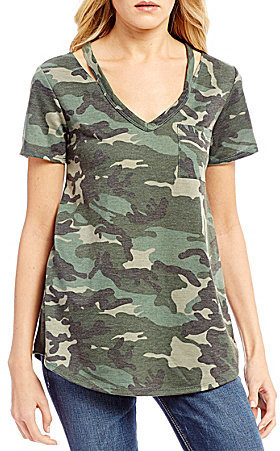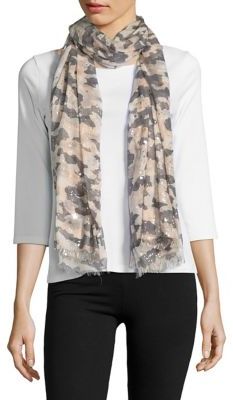 Here's a few olive green and similar color items:
Here's a few camo pattern items:
And, for the Plus-Size ladies, here's some items just for you: