Core Closet Essential: The White Tee (Trendy Wednesday #154)
See several ways to wear this versatile basic top!
I'm starting a series here on the blog!.  I'll be doing one post each week which will feature a Core Closet Essential.  What is a Core Closet Essential?
A Core Closet Essential is a basic article of clothing that is usually a solid color that will go with many other items in your wardrobe.
To get the most out of your wardrobe, you need to have mostly core closet essentials in it.  A capsule wardrobe is made up mostly of core closet essentials.  With a capsule wardrobe having a limited number of items per season, having clothes that will mix and match each other will ensure you many outfit possibilities.
Today's featured core closet essential is the white tee: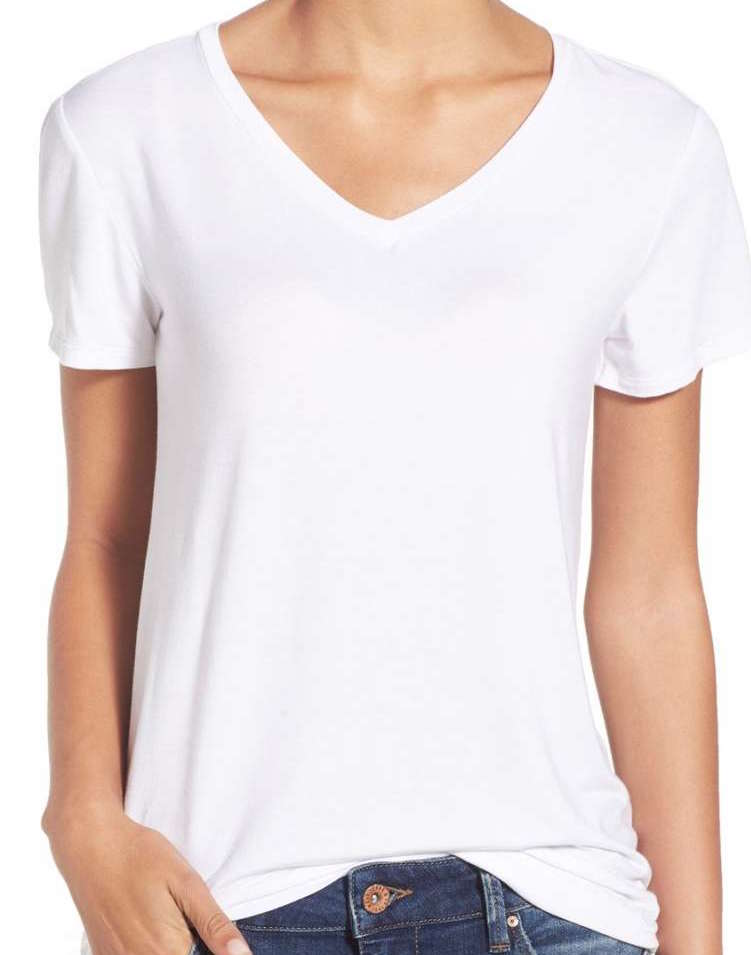 If you have one already in your wardrobe, you probably love wearing it and wear it often.  If you've recently shopped for a white tee, you might have noticed there are a lot of styles of white tees to choose from: crew neck, scoop neck, ballet neck, v-neck, pocket, no pocket, tunic style, you name it!  It can get confusing as to which one will be the right one for you.  You want one you will feel comfortable wearing.
So what do you look for when buying a white tee?  I've bought several white tees in the last few years, trying to find that perfect one.  I shop mainly online, since most of the stores I like to shop are about an hour away.  Most of the ones I have bought I had to send back due to the material being too thin or I didn't like the way they fit.  I have recently bought the white modal jersey tee above and I love it!  I wore it the other day underneath a cardigan and felt very comfortable in it.
Here's what I recommend you look for when buying a white tee:
Short sleeve and long sleeve: I recommend you have a short sleeve and a long sleeve white tee in your wardrobe, one for the warm months and one for the cold months.  I would avoid buying a 3/4 length sleeve, as they aren't practical for the warm months because of the longer sleeve length.  Plus, when it's cold outside, you want a top that will cover your whole arm to keep you warm.
A lower crew neck or soft v-neck line: I've found that these two necklines work best when layering over your white tee.  With a crew neck, you don't want the neckline right at your neck, because you want to have room to wear a short necklace, plus it will look more relaxed.  Here's an example of a lower neck tee in long sleeve: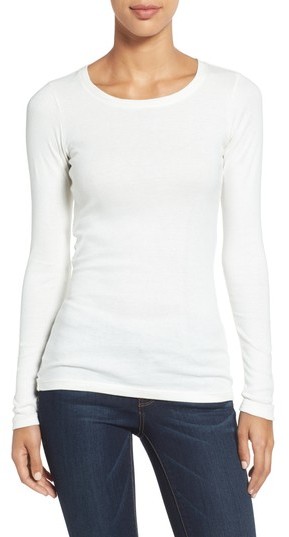 long sleeve scoop neck tee
Straight hem: This type of hem looks great underneath layers, with a blazer or jacket (see the hem on the long sleeve scoop neck tee above).  The straight line looks finished and crisp.  I avoid buying white tees with curved hems, because it looks like they should be tucked in your jeans or pants.  Instead, you want to be able to wear the tee either tucked in or left untucked and still look good.
Opaque fabric: When it comes to buying a tee, I've heard from many women who get frustrated because most of the tees in stores is made of material that is see-through.  I've experienced this too!  I'll find a tee that has the perfect neckline and the perfect shape, but when I try it on, the material is so thin that I couldn't even imagine wearing it buy itself!  The material on this white modal long sleeve tee in my Winter capsule wardrobe is just right.  The short sleeve white modal tee I just bought is not see-through either and I love it.
If you are needing outfit ideas using a white tee, my new eBook, The Essential Capsule Closet: The Complete Capsule Wardrobe Guide will teach you everything you need to know about creating your own custom capsule wardrobe.  It includes a step-by-step visual capsule wardrobe creation guide, all the core closet essentials you need for your wardrobe, 30 outfit ideas, 20 color palettes, worksheets, a monthly outfits planner, plus more!
The first eBook of the Spring 2018 season, The Essential Capsule Wardrobe: Spring 2018 Collection is a complete wardrobe plan, that includes a white tee in the 26-piece collection!  All the clothes, shoes and accessories you need for an entire season of outfits is included, plus convenient shopping links, a checklist, a travel packing guide and more!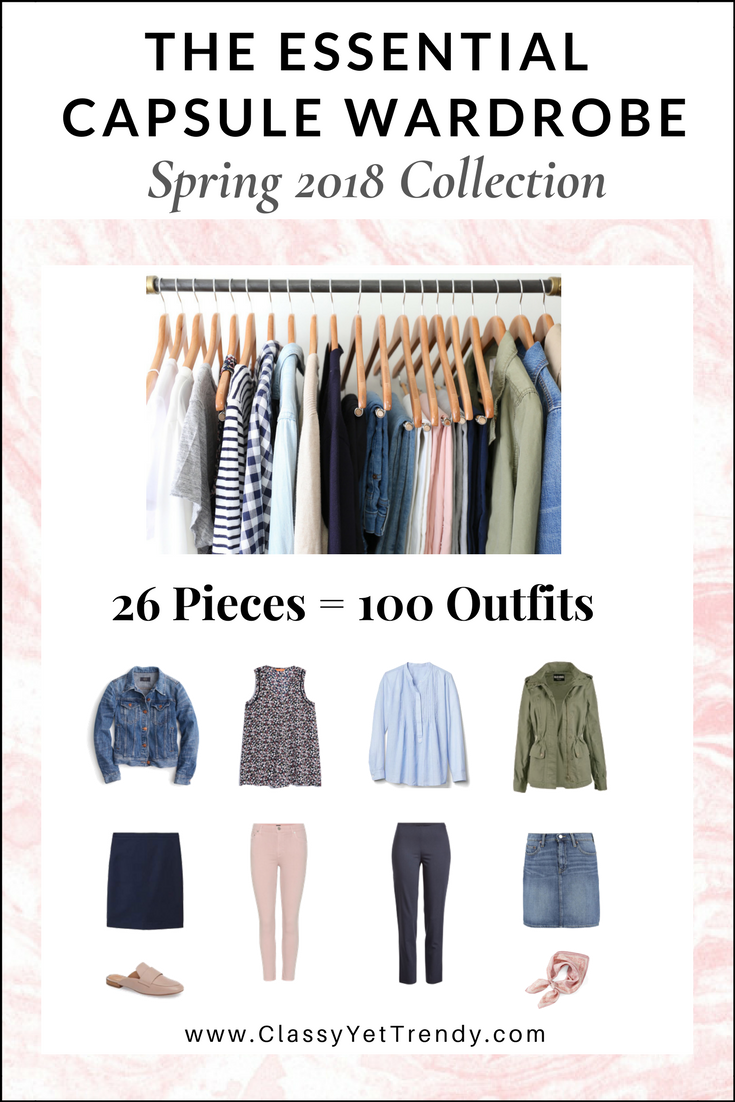 Here's a few ways I've worn a white tee here on the blog: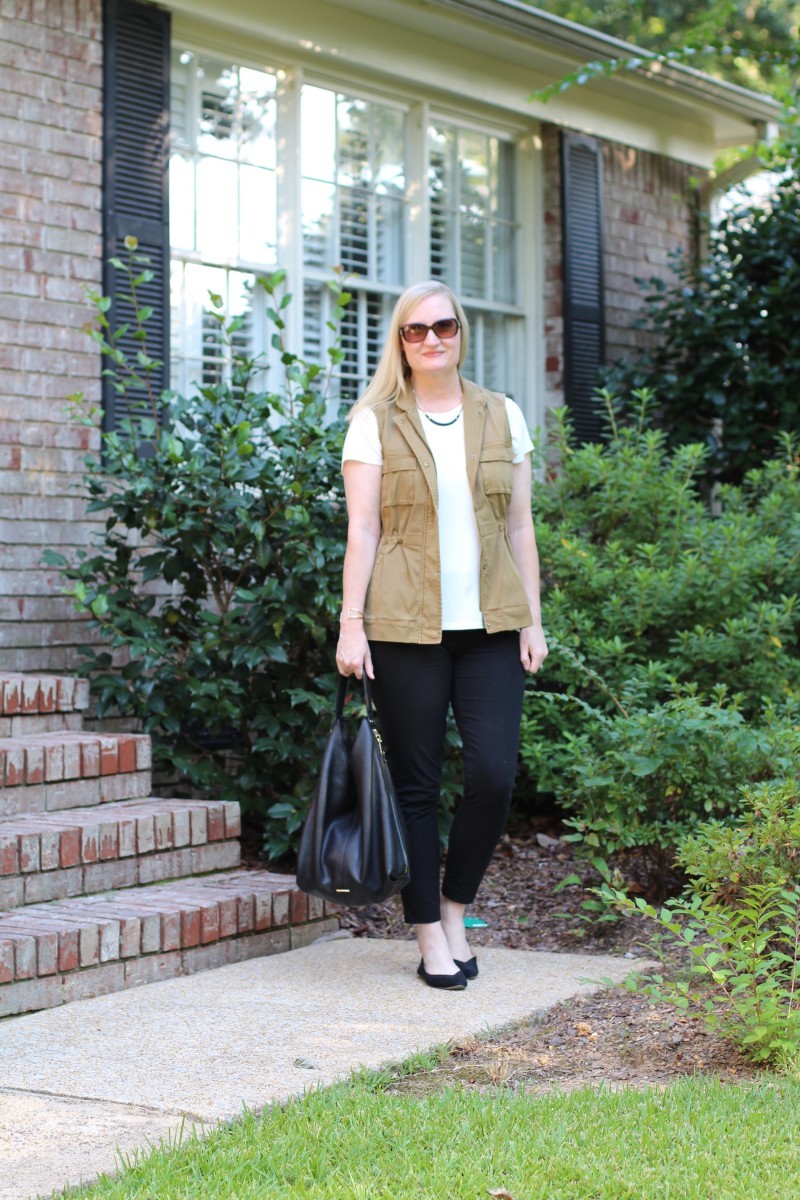 (original post: Black, White & Olive)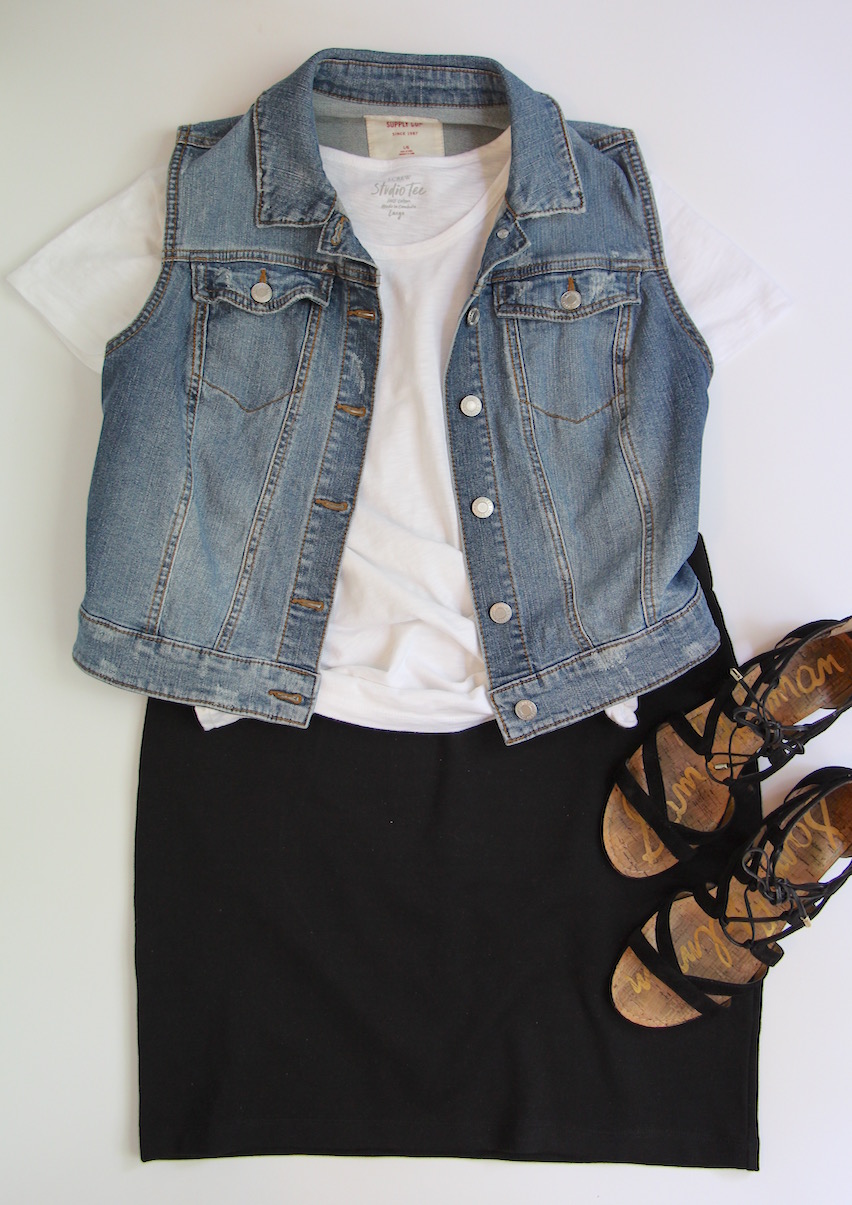 (original post: 10 Ways to Wear a Black Skirt)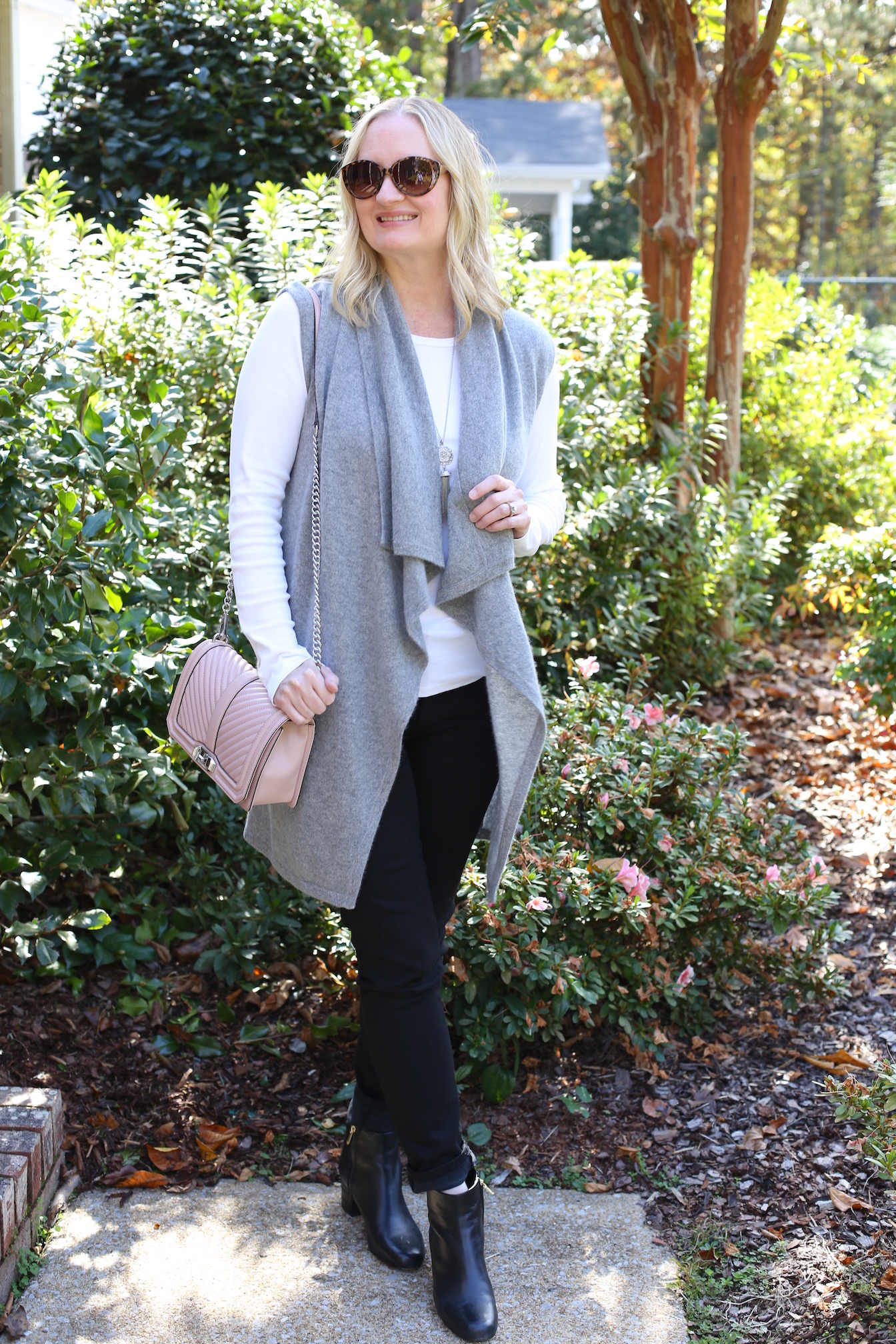 (original post: Neutrals With a Pop of Pink)
A few outfits on my Instagram account wearing a white tee: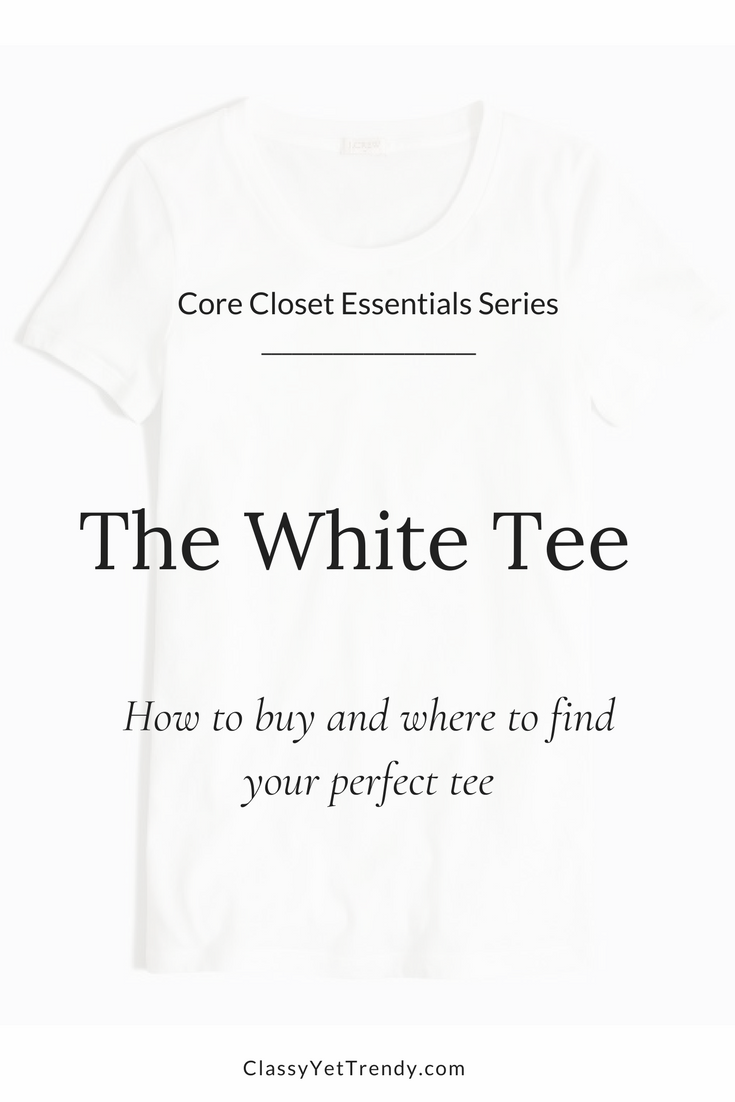 The two featured bloggers from the last linkup are:


1.  Please follow your Host 
2. Link up to 5 posts: 
it can be about fashion, style, beauty or lifestyle

(linkup to your blog post and not your main page)
3. Please include a link back to this post or place my linkup button in your post.
4.  Now, add your post(s) below!  I hope you enjoy the linkup and enjoy meeting other bloggers!
Each week I feature 2 bloggers from the previous link,
so link-up your blog posts for your chance to be featured!