Favorite Spring Jackets (Trendy Wednesday #160)
Even though last week was the official first day of Spring, we've had a few days of COLD weather.  We had a few days of temps in the 50's, so it felt more like Winter than Spring.  But, yesterday it warmed up to the 60's, so it seemed more like Spring.  When it's Spring, but the weather is still chilly, it's good to grab a lightweight jacket before you head out the door.  You want to stay warm, but be dressed for Spring as well.
My most favorite jackets to wear in the Spring are my Madewell utility jacket and my Madewell denim jacket.  Can you tell I like Madewell?
I've really enjoyed wearing my Fleet Utility Jacket this Spring.  I bought it last Fall and love it.  It's lightweight and provides just enough warmth.  I also found this Caslon Utility Jacket that comes in "olive sarma" or grey ebony".  I love Caslon brand clothes and am sure this utility jacket will be popular!  This Modern Utility Jacket is less expensive and is from Everlane, an ethical and transparent brand.  If you are on a budget and need a good utility jacket, this Twill Field Jacket comes in a lovely shade of green, plus several other colors.  I received a couple of emails asking about a longer length utility jacket and I found one under $35, from Universal Thread!
Both a utility jacket and a denim jacket are items included in The Essential Capsule Wardrobe: Spring 2018 Collection eBook!  This eBook is a complete wardrobe plan that uses mostly core closet essentials, most you may already have in your closet!  Thousands of women have transformed their closets and are currently using several of these eBooks.  You can get yours today in the Capsule Wardrobe eBook Shop and transform your closet and get dressed quickly everyday!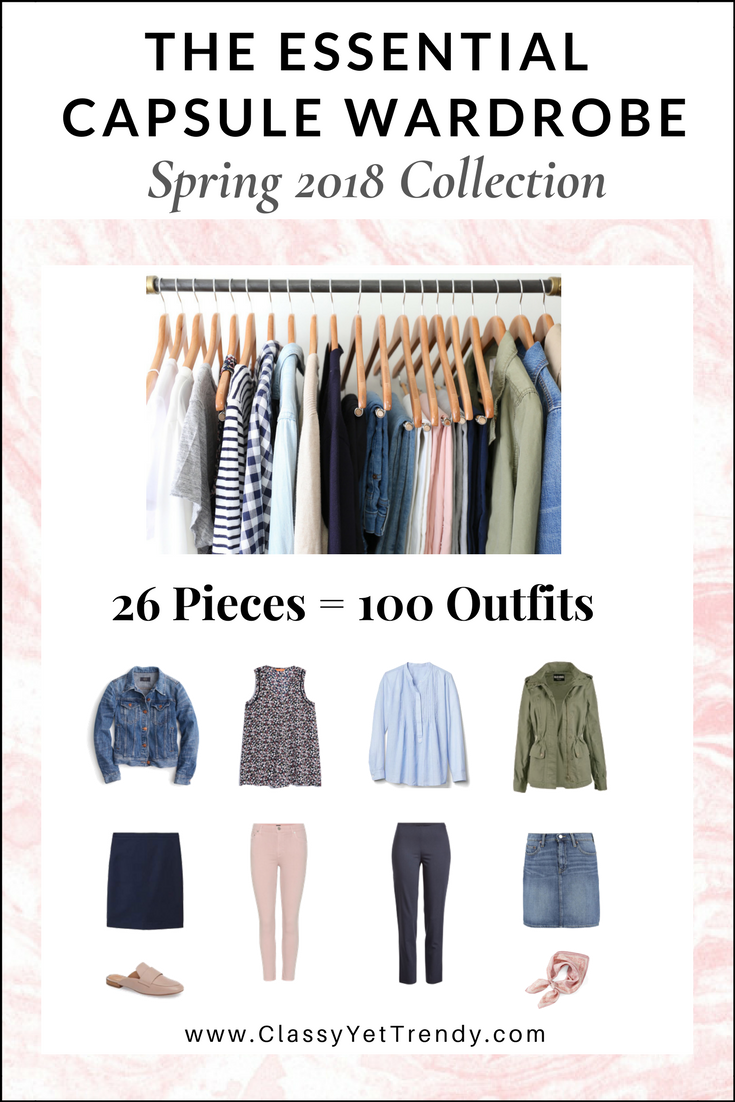 Here's an outfit post that features my Fleet Utility Jacket: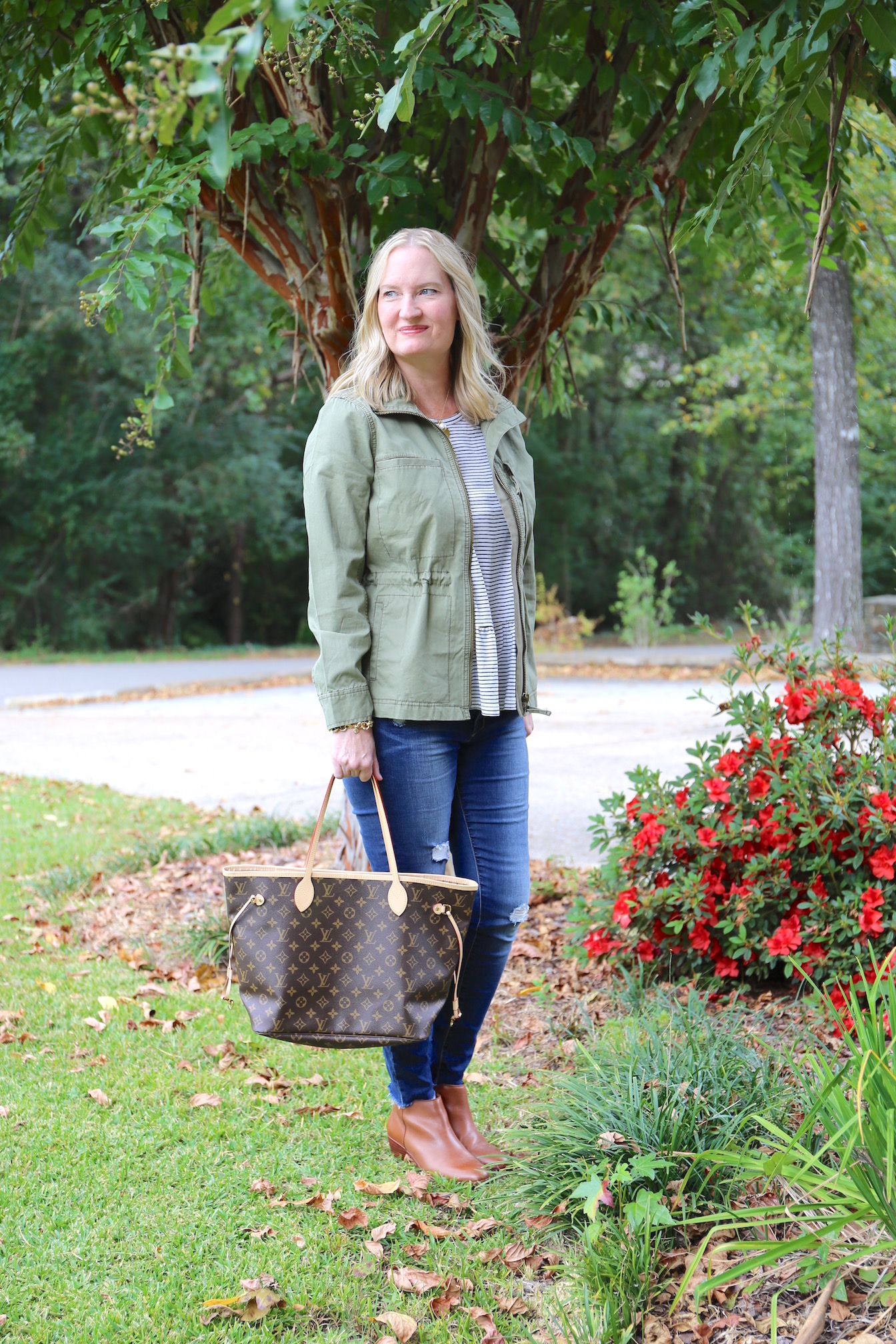 (Madewell Fleet Utility Jacket in this outfit post)
My other favorite jacket to wear in the Spring is my Madewell Denim Jacket in "pinter wash".  I love the color, which is a medium denim tone.  What I like about a medium wash denim jacket is that it looks great with anything I wear it with.  Sometimes it's kind of tricky wearing a dark wash or a light wash jacket.  As with any outfit, when you layer, you want your clothes to contrast with each other, so if you are wearing a dark wash jacket with a black or navy top, sometimes the colors blend together, then if you are wearing dark jeans or pants, you outfit looks too bland.  Or, vice versa with a light wash jacket, your whole outfit may look too light.  Another investment denim jacket is this J. Crew Classic Denim Jacket.  Here's one from Vince Camuto, a quality brand, that is under $100 that comes in regular and petite sizes.  This budget-friendly denim jacket is under $32 and I love the color of the denim!  This classic look denim jacket is available in Plus-Size!
Here's my budget-friendly Old Navy denim jacket I wore in an outfit post: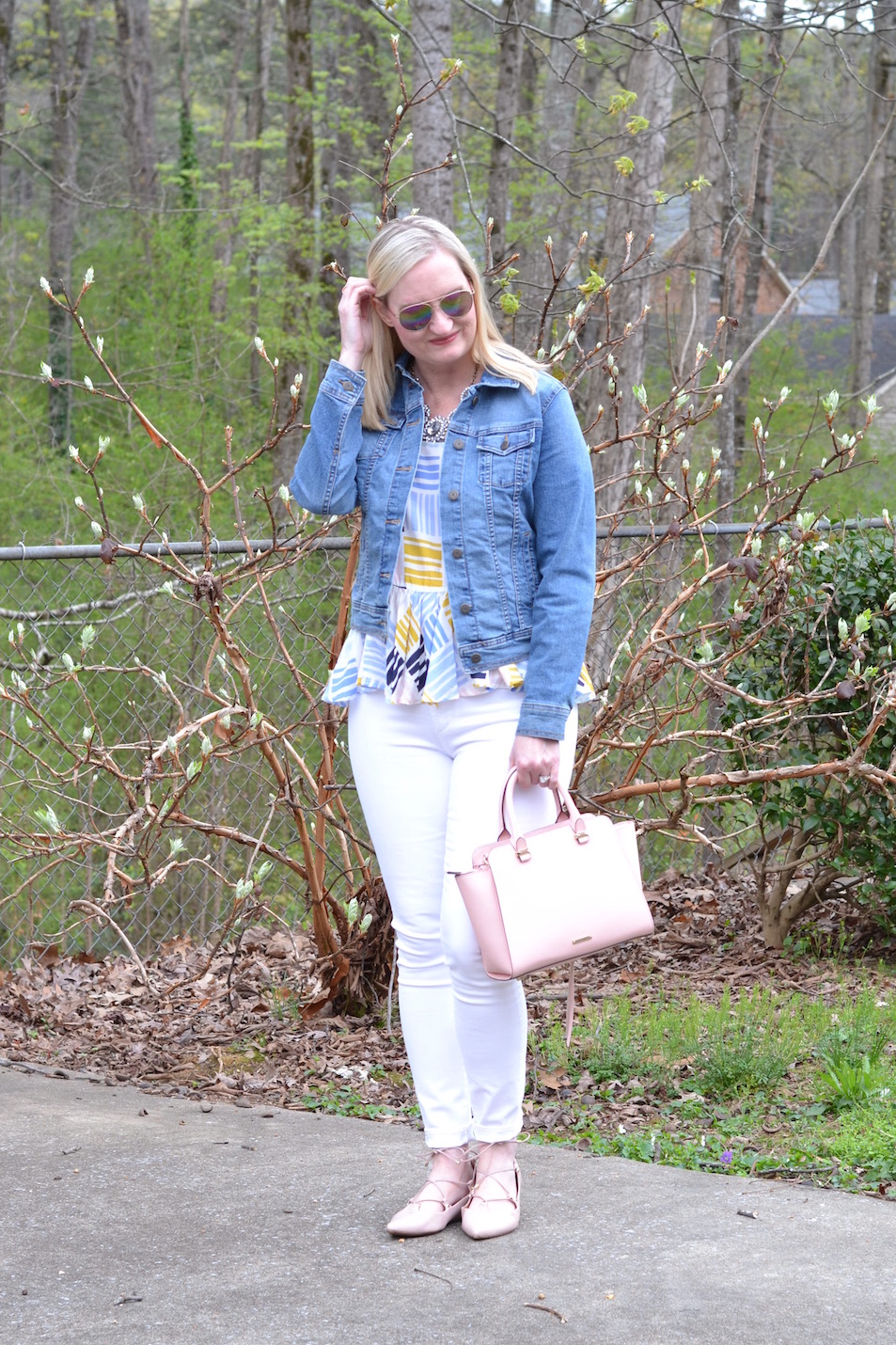 (Old Navy Classic Denim Jacket in this outfit post)
Here's a few other jacket options you can wear for Spring: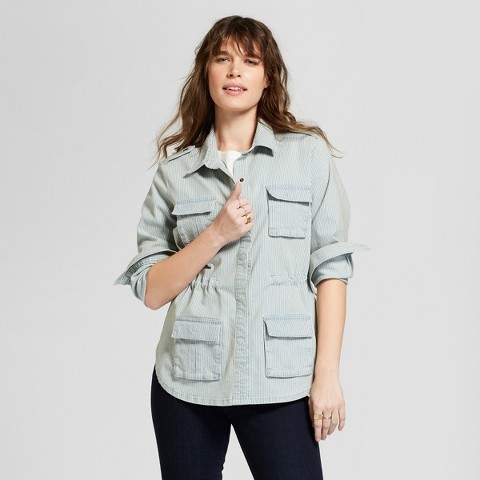 Universal Thread's Railroad Jacket / Plus-Size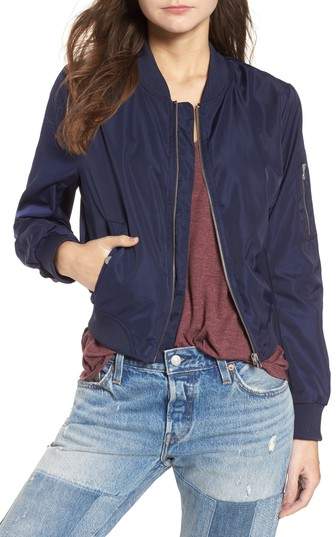 Cayleigh Bomber Jacket in "navy" and "pink lemonade" / Plus-Size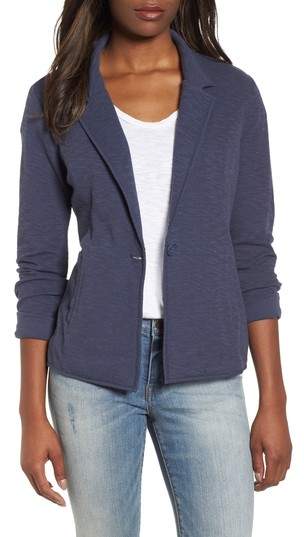 One-Button Blazer Knit Blazer in Regular & Petite (comes in 5 colors) / Plus-Size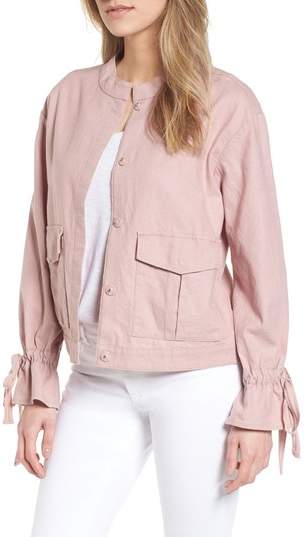 Tie Sleeve Linen/Cotton Jacket (comes in 3 colors) / Plus-Size / Petite-Size
Shop The Post: 

The two featured bloggers from the last linkup are:


1.  Please follow your Host 
2. Link up to 5 posts: 
it can be about fashion, style, beauty or lifestyle

(linkup to your blog post and not your main page)
3. Please include a link back to this post or place my linkup button in your post.
4.  Now, add your post(s) below!  I hope you enjoy the linkup and enjoy meeting other bloggers!
Each week I feature 2 bloggers from the previous link,
so link-up your blog posts for your chance to be featured!